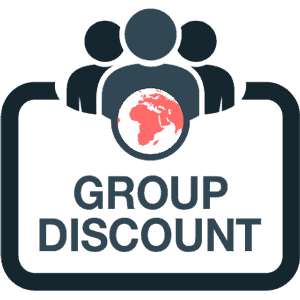 GROUP DISCOUNT
If you have 5 or more travellers booking together we will be pleased to offer you a group discount. Typical discounts are: 5-6 - 5%, 7-9 - 10%, 10+ -15% (not to be combined with other promotions). However, please contact us for details based on the number of people in your party, and your preferred date and tour. Applies to the main tour price only and does not apply to family tour bookings that include child discounts.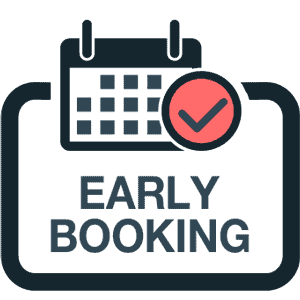 EARLY BOOKING
It helps a lot with our general advance planning, hotel allocations, and in obtaining the best prices when we can confirm bookings a long way in advance. To support our travellers with this, all bookings made on full price tours travelling at least 12 months in advance will receive a 5% discount. This applies to the main tour price only and can be combined with loyalty scheme discounts but not others.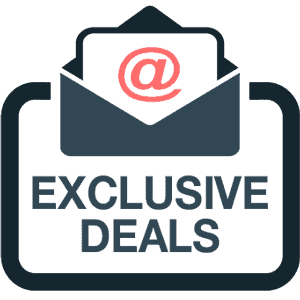 EXCLUSIVE DEALS
We like to offer exclusive deals and discounts to our loyal customer, so why not subscribe to our newsletter to receive up-to-the minute deals and special discounts. Our newsletters also include great articles and interesting travel news related to the tours and countries we operate in. We only send one or two newsletters a month so you won't get swamped with emails you'll never read. Sign up now and start saving on you next holiday!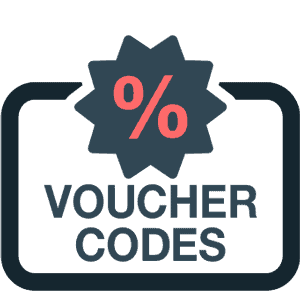 VOUCHER CODES
From time to time we run special promotions which offer special discounts on selected collections of our tours and departures. To ensure that you don't miss out on any of these voucher/promo codes, we recommend you subscribe to our Social Media channels and sign up to our email newsletter. Discounts apply to the main land tour price only, and not to options or flights and cannot be combined with other offers.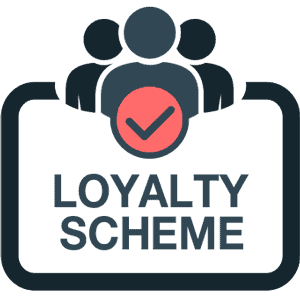 LOYALTY SCHEME
We love it when our travellers come back and travel with us again; it's a great validation of everything we're doing. Some of repeat bookers are nearly up to double figures now, and still going strong. To reward your loyalty to us, we are happy to offer repeat travellers a 5% discount for 2-3 tours, 7% for 4-5 tours, and 10% for 6 or more tours booked with us. More information and terms and conditions.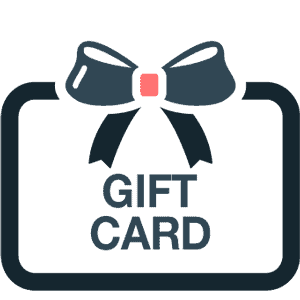 GIFT CARD
If you're looking for a special gift to give to a family member or friend, then some help towards their dream holiday will always be hugely welcomed. To keep it simple, you can choose your preferred currency and amount (minimum GBP 50 / USD 75 / AUD 100 or equivalent), and we'll prepare an e-card for you to pass on. We'll even customise it with an image of their dream destination. Gift cards are non-refundable.