|
Once regarded as The Pearl of Asia, the capital of Cambodia was, for a while, a ghost town. But 40 years on, Phnom Penh has spectacularly risen from the and is an incredible must-visit destination. We've compiled a handy guide of ten must-see places to help you piece together your itinerary for a Cambodia tour.
Koh Dach - Silk Island
A tranquil break from the city's high energy, this little haven will give you a glimpse into rural Cambodia. Cool off in the Mekong or have a rest on the river banks before taking a relaxing stroll through the quiet, silk weaving villages of Hoh Dach. There is a lot to learn about the country's weaving heritage from villagers collecting cocoons by hand, to watching the actual spinning process on handcrafted wooden looms to the local dyeing techniques used. Don't forget to pick up an intricately woven souvenir before you leave.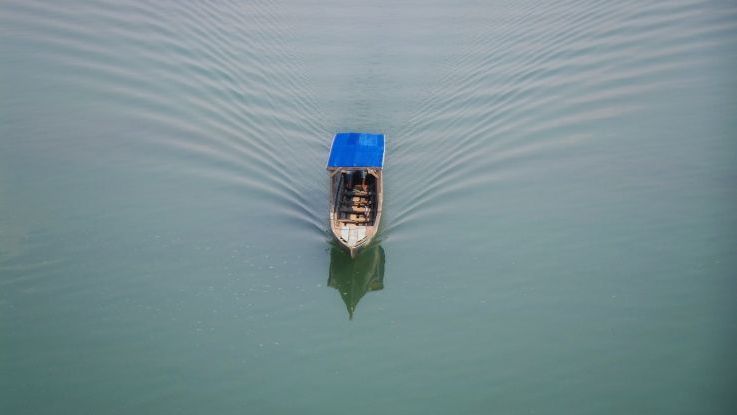 The Royal Palace
Still serving as the King's official residence, a portion of the palace grounds is open for visitors to wander. Strolling through the vast, manicured gardens set along the picturesque river, you will pass many golden tiered towers, locally known as "Pagodas." The most famous being the Silver Pagoda. Inside the palace, aside from incredible historic architecture, libraries and galleries, you will be able to take in the magnitude of the golden-spired Throne Hall. Just off to the side, outfits imitate what King Sihamoni wore for his coronation in 2004. Considered a religious site, guests are encouraged to dress respectfully, keeping knees and shoulders covered.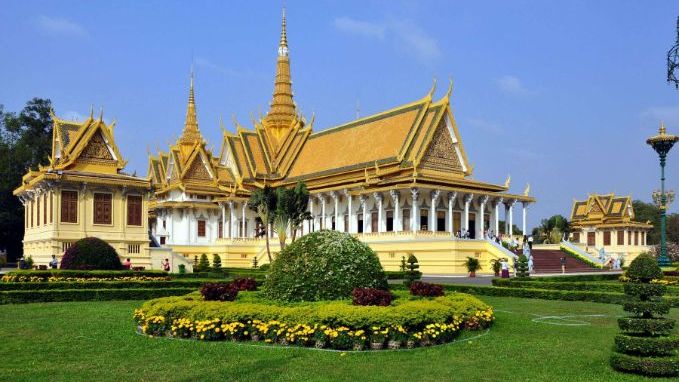 Silver Pagoda
Also known as the 'Temple of the Emerald Buddha', this is one of the few temples to have survived the Khmer Rouge regime. You will find it difficult to find a single inch of this structure that isn't dripping in opulence. More than 5000 tiles make up a floor weighing in at five tons of silver, leading you to the life-sized Buddha covered in over 2000 diamonds. Ornate gifts from foreign heads of state in the name of the Buddha truly illustrate the culture and riches that Southeast Asia holds.



Food and markets
The Night Market: Sample delectable tastes of dried seafood, noodle soups, meat on sticks, and fresh fruit from contagiously cheerful vendors. You can't help but laugh and delight with them. Don't
miss out on trying the Kampot Pepper Crab, the unofficial national dish. Stroll past stalls laden with dishes, trinkets, clothes, shoes, bags, and jewelry before heading home for the night.
The Russian Market: Confused tourists finding only a smattering of Russian dolls and flags will find that this area got its name for being popular with Russian expats in the 1980's. Expect to find delicious smelling spices, beautifully woven silk scarves, and traditional Cambodian woodcarvings.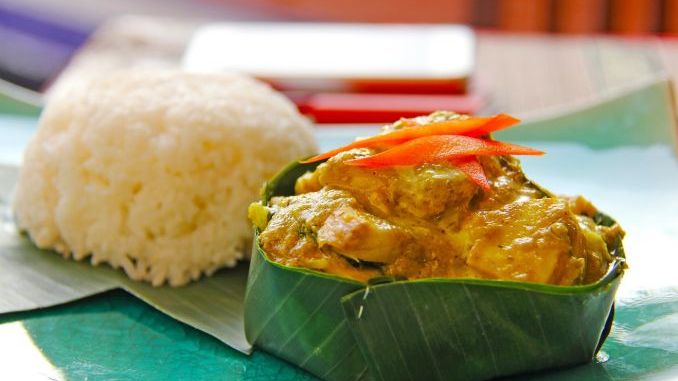 Choeung Ek Genocidal Center and Tuol Sleng Genocide Museum
It is important to visit these sites to understand the area's history and current state of development. This is essential in comprehending the country and its people.Choeung Ek: Also known as the Killing Fields, almost 9000 bodies were uncovered in mass graves of the two million people that were killed or died of starvation and exhaustion during the brutal KhmerRouge regime.
Now a memorial marked with a Buddhist stupa filled with human skulls, visitors can learn about the harrowing history of the tyrannical reign. Tuol Sleng: Known as Security 21 or S21, a high school turned political prison camp. Of the 14,000 people who entered over the four years, only seven survived. Stories and photographs depict the suffering they faced, but one survivor bravely tells his story outside and sells the book he wrote about living through the gruesome conditions.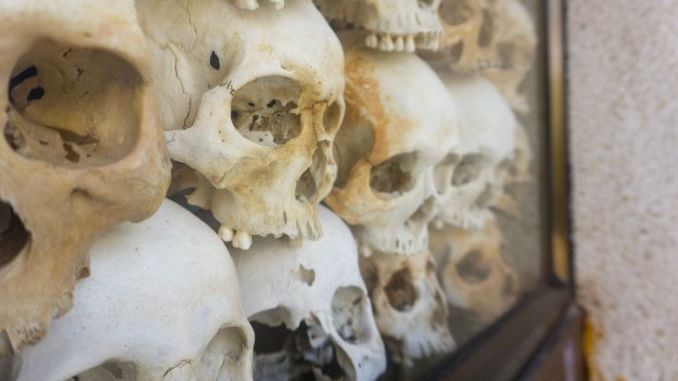 National Museum
Lots can be covered in a visit to Cambodia's national museum, from the incredible architecture of the museum building itself, to cultural performances by Khmer dancers. In between you can get lost in over 5000 artifacts dating back to the ancient Angkorian period, including a giant 11th -century bronze Vishnu and the Leper King from Siem Reap.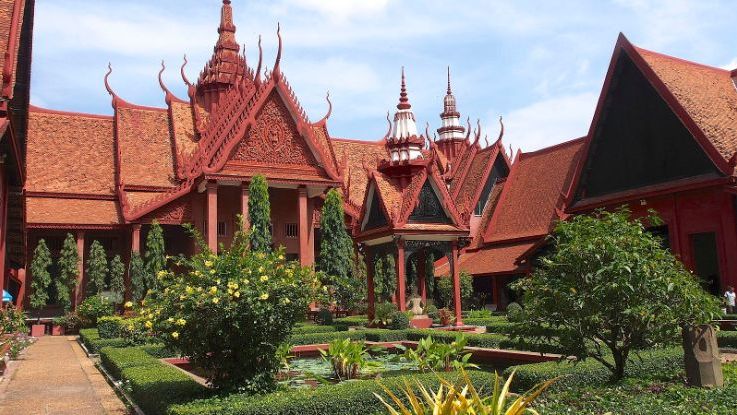 Cambodian Living Arts
Founded in 1998 by a genocide survivor and musician Arn CHORN-POND, the organization aims to revive the Cambodian traditional arts by training musicians, dancers, singers, and other permanence
arts. Provided with props, they are able to make a living from their skills. Audiences are taken on a Cambodian journey through music, song, dance, and theater.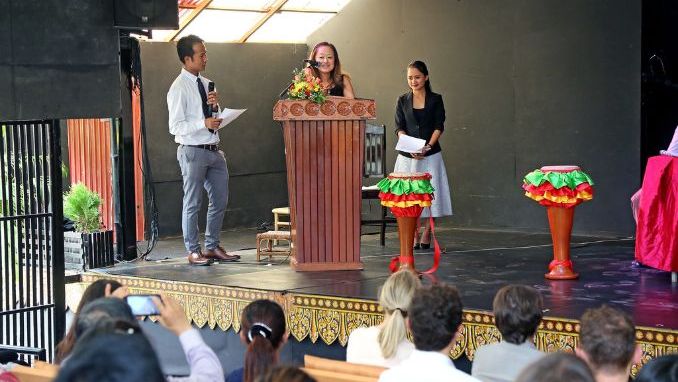 Wildlife alliance
With a raging black market trade, there are a lot of non-profit organizations dedicated to the rehabilitation and conservation of animals in Cambodia. They also work tirelessly to strengthen protected areas and educate locals about conservation. Donate to these worthy centers to spend some time with the endangered and rare wildlife. Choose between walking in their habitats or washing and feeding these mesmerizing creatures.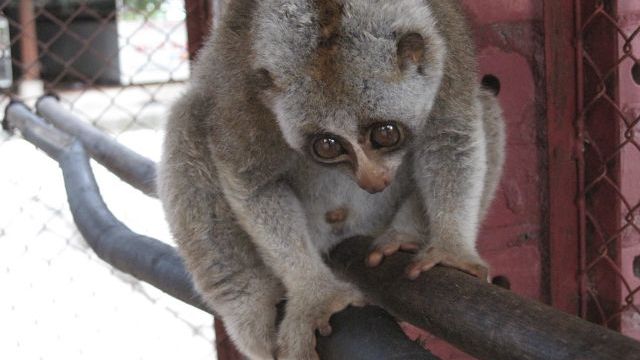 Daughters of Cambodia Visor Centre
With a safe space and a chance to start over, former victims of the sex trafficking trade have been equipped with skills to liberate themselves and finance a better life. Consider buying souvenirs, from the boutique, with a cause, leading to better lives. The air-conditioned dining room will serve a delicious meal or snack by chefs in training. Wind down the long day with a manicure, pedicure, or massage. Leave Cambodia feeling like you made a difference.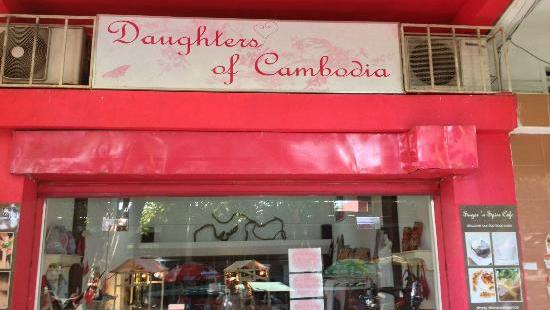 Wat Phnom
One of the few hills in Phnom Penh and beautifully covered in grass and trees, a pagoda sits 27 meters high. It is a symbol of the Cambodian capital city, and locals estimate that it was first built in the 1300s. This highly detailed temple is home to no less than 4 statues of Buddha and is locals frequent it to prayers, lay down small offerings, and to meditation. Although it was tarnished by war, the city is vibrant and bustling with newly added layers of historical significance.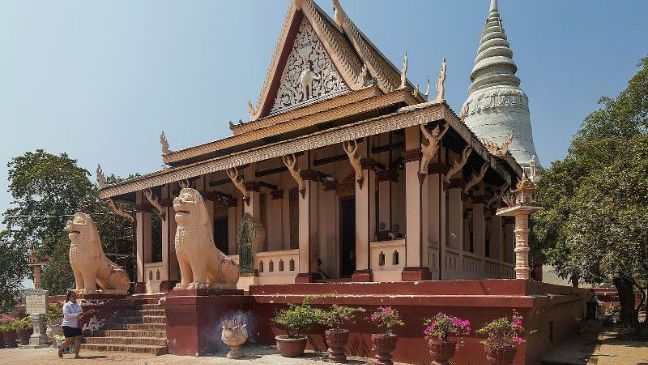 Phnom Penh is one of the most incredible destinations for anyone looking to visit Camdodia. Rich with historical and cultural heritage with myriads of delicious and unique food options Phnom Penh boasts a wide range of activties with a breath-taking scenic backdrop.
Looking to viist Cambodia soon? Take a look at our selection of Cambodia tours and start planning your next adventure.