,
,
,
|
Looking at few Middle East holidays but wondering what you'll be eating along the way? The good news is that there's more to Middle Eastern food than their known staples such as pita bread, hummus, or falafel - there's a much wider range of flavours and styles.
If you're looking for a deeper understanding of the Middle Eastern heritage and region, a great place to start, is without a doubt, food.
Our authentic Middle Eastern food from any given place packs more than just flavour - it provides insights into the lives of the people and the history of the region where the dish originates from.
What is Middle Eastern food?
Middle Eastern food stems from a variety of cultures around the Mediterranean, Red, Arabian, and Caspian Seas.
While Middle Eastern food encompasses a variety of cuisines, it's generally characterized by fragrant and copious spices, nuts, olive oil, and creamy elements.
Mutton, lamb, and goat are traditional meats. Chicken, camel, beef, fish, and pork are also used, but less frequently.
Middle Eastern cuisine, one of the latest gastronomic trends, has incredible richness because of the influence of many nations and cultures.
Each local cuisine has its delicacies, from Bahrain to Iran, Kuwait, and Qatar to Lebanon, Jordan, and Turkey.
From spices to herbs, from animal-based foods to vegetarian sauces, join us on a journey to get to know this incredibly original and rich cuisine.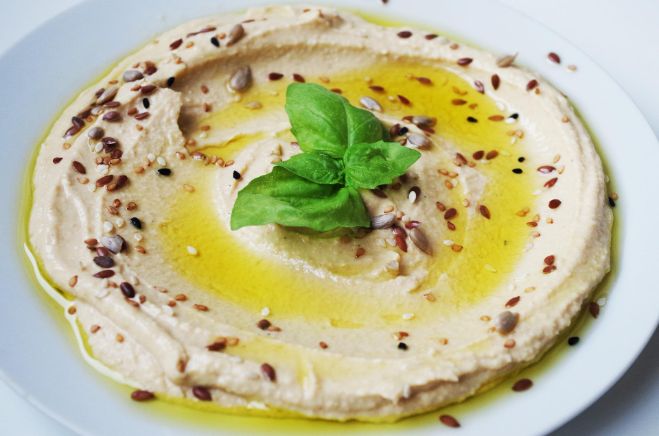 Hummus
Hummus is probably one of the best-known foods in the Middle East due to its surge in popularity worldwide.
This classic Middle Eastern dish, in its simplest form, is chickpea puree flavoured with tahini, olive oil, garlic, and lemon juice.
Mostly consumed for breakfast with pita bread and vegetables, it can also be served with fried meat.
It's flexible and tasty, and it can be used as a dip or spread in almost any dish. It is pretty easy to make this dish at home as well.
Manaeesh
Manaeesh is one of the most common flatbread recipes in Middle Eastern cuisine. It is a type of flatbread mixed well with soft white cheese, za'atar (a traditional spice blend), and olive oil.
This bread is crispy on the sides and soft in the middle. It's a great breakfast and lunch dish, shaped in the size of a small pizza.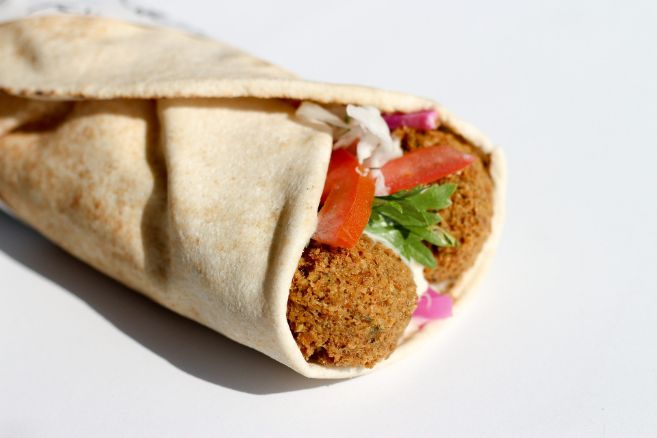 Falafel
One of the global iconic dishes of Middle Eastern cuisine goes without saying is falafel! It is a dish originating from the Levant.
As a widespread street food that many people enjoy around the globe, it can also be delicious when prepared from scratch at home.
It is made by mixing chickpea patties or broad bean paste with various spices and frying it in oil. You can enjoy it served with many side dishes, such as hummus, baba ganoush, and fresh greens.
Falafel also makes an excellent ingredient for a flavourful and nutritious wrap. Rich in proteins and a staple for many vegetarian and vegan diets - this dish has become immensely popular around the world.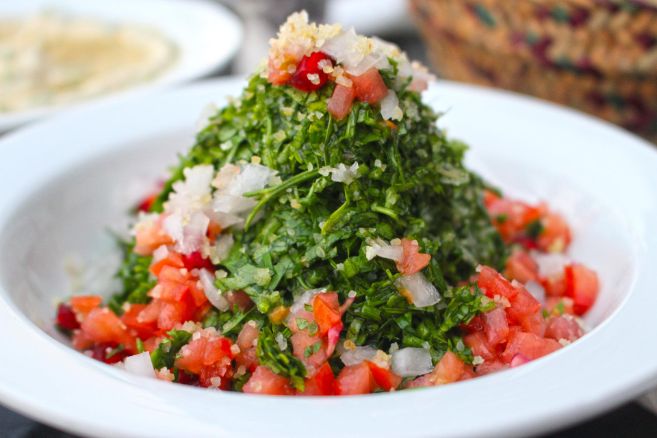 Tabbouleh
Tabbouleh is a traditional Levantine salad that is commonly served as part of a mezze, or appetizer spread, in the Middle East.
To be more specific, Tabbouleh is a vegetarian dish made with fresh vegetables, bulghur wheat, olive oil, and spices. It is a hearty grain salad, and perhaps one of the most distinctive dishes in the region.
This dish can be eaten inside the pocket of pita bread, scooped onto toasted pita bread, or eaten traditionally with a fork.
In the Middle East, tabbouleh is commonly eaten with fresh grape leaves used as a scoop.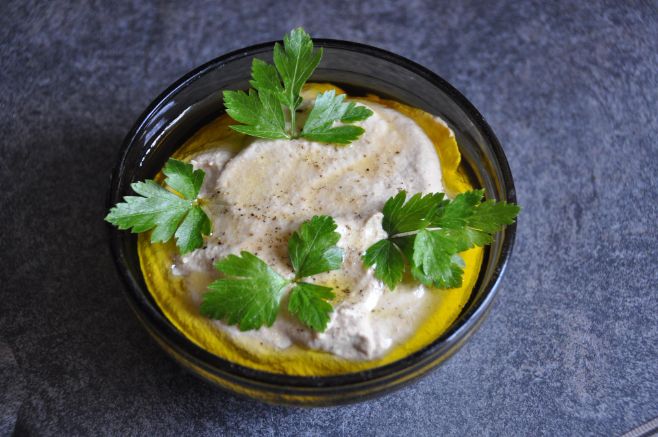 Baba Ganoush
Baba ganoush is a popular appetizer made from eggplant and tahini. It is smooth and has a creamy texture and is traditionally served with pita bread.
Besides being a healthy side dish, it has an incredibly delicious taste. Eggplant lovers should not miss out on this delightful dish.
Fattoush
This Lebanese Fattoush Salad is the quintessential salad that you'll find at all Lebanese restaurants and throughout the Middle East.
It's a fresh and bright salad made with seasonal vegetables and topped with the iconic fried pita bread - perfect for serving with chicken tawook or beef kafta.
Fattoush is essentially a "bread salad," said to have originated in Northern Lebanon. Lebanese farmers would fry leftover pita scraps in a bit of olive oil for extra flavour - and to build their fattoush, they'd simply throw the pita chips in with whatever in-season vegetables and herbs they have on hand.
Shish tawook
More commonly known as Kebab, which we can also call a cooking technique, has different names and ingredients in different cultures.
Minced meat and chicken, usually with vegetables, are grilled on skewers known as shish over an open fire.
However, differentiating from region to region, culture to culture, a kebab can mean any grilled meat.
The most widely known types of kebabs are shish taouk (marinated chicken skewer), adana kebab, which is one of the prominent dishes of Turkish cuisine, kafta kebab, widely consumed in the Arab world, and chelow kabab with steamed rice, Iran's national dish.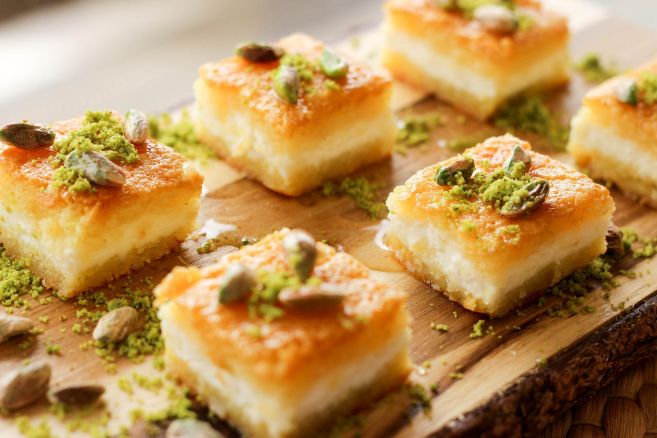 Baklava
Baklava is made by placing chopped walnuts, pistachios, almonds, or hazelnuts, all depending on the region, between layers of thin phyllo dough. It is generally sweetened with a sugar syrup called.
This is one of the most well-known Turkish and Greek desserts - baklava is often made during holidays, weddings, and celebrations, and makes these social events more enjoyable.
Knafeh
Also known as kunafa, it is one of the most famous Middle Eastern deserts - a timeless classic.
Knafeh is a buttery, crunchy dessert made with fried or baked pressed string dough filled with cheese and flavoured with simple syrup called sherbet and garnished with crushed pistachios.
Knafeh can also be flavoured with orange juice or rose water and served with chopped pistachios.
It is often served at celebrations and special occasions.