|
The Annual Black-necked Crane Festival is held every year on November 11th at Gangtey Gonpa, located in the Gangteng-Phobji Valley in Bhutan's Wangdurphodrang District.
The Black-necked crane is the only alpine crane species on the planet and is revered as a symbol of longevity in Bhutan. They are both distinctive and majestic, sporting a bright red crown, a black neck, and up to an eight-foot wingspan. They are the subject of Bhutanese folktales and songs, and their images can be found on the walls of temples across the country.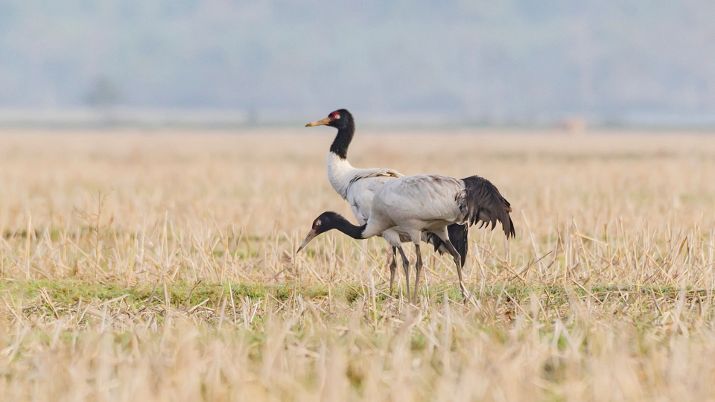 Residents in the Phobjikha Valley revere and protect these graceful creatures, whose presence is thought to bring abundant harvests and prosperity.
The festival is organized by the Royal Society for the Protection of Nature, a national non-governmental organization, as part of the Integrated Conservation and Development Program (ICDP).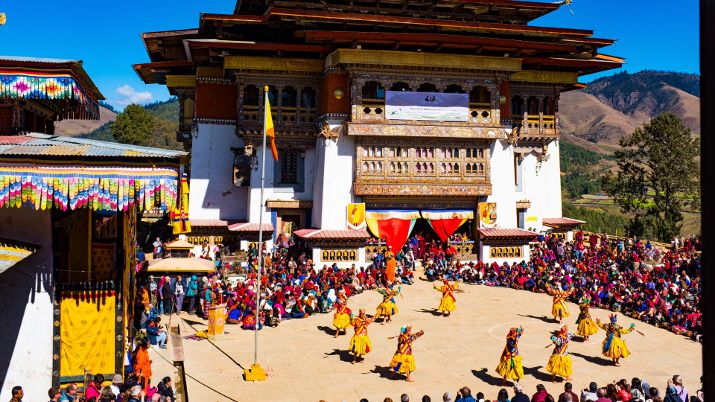 The Black-necked Crane Festival has now become a part of the local culture in Phobjikha Valley, attracting both local and international visitors.
The festival is an opportunity for the community to rejoice and celebrate the arrival of Black-necked cranes and is organized to raise awareness, provide economic incentives to local communities, and provide a venue for locals to renew their commitment to crane conservation. It also allows communities to showcase their cultural heritage and skills.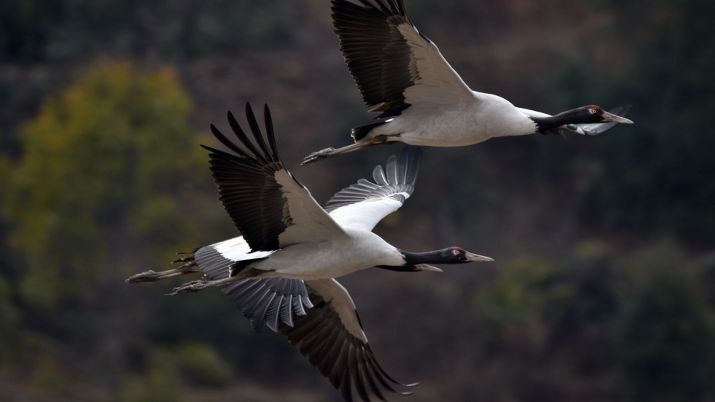 Cultural programs such as folk songs, environmental songs, and mask dances performed by locals, school children, and monks are typical of the festival. The locally choreographed crane dance performed by schoolchildren is usually the festival's highlight.
It is not only an opportunity for visitors to experience one of Bhutan's most famous festivals; it is also an opportunity to pay homage to this sacred bird while supporting a community that is working to protect it.
Travellers can witness the Black-necked Crane Festival first-hand on our Bhutan Encounters tour.