,
,
,
|
Often, when planning your next vacation, the hardest part tends to be choosing the perfect destination that will satisfy your travel wants and needs but have no fear, if you're in search of a little travel inspiration, we've got you covered.
From avoiding high season crowds or prime weather conditions, we've got. Our top five wanderlust-worthy travel destination ideas for 2022 - from Israel to Peru, Tonga, and more!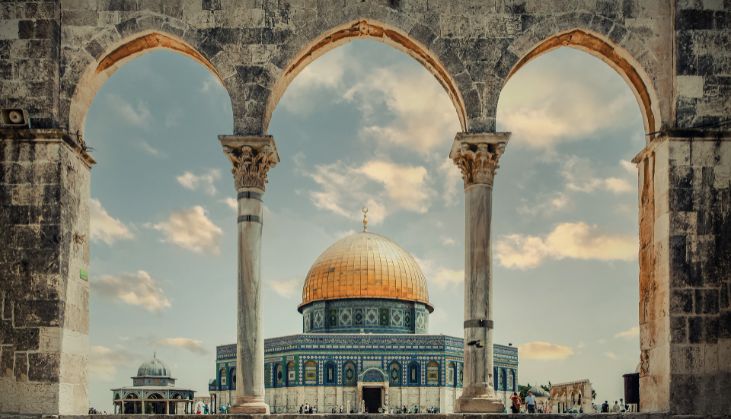 Israel
Israel might be small in size - only 8,019 miles - but it packs countless ancient historical and religious sites plus a colourful blend of cultures and religions into incredible place.
Here are a few reasons why you simply must go.
Beaches
Israel's beaches are known to be one of its most inviting features - a solid and constant border of the Mediterranean Sea.
From the shores of Tel Aviv to the cliffs of Acre in the north, almost all of Israel's coastline is stunning and easily accessible, and not forgetting its fresh fish to eat and countless places from which to enjoy the sunset.
Food
Wear your most comfortable clothes, or better yet, wear your most stretchy pants because Israel has so much to offer when it. Comes to delicious food - street food like falafel or sabich to great local eats like hummus or shakshuka to the finest fine dining you can imagine -- this country has it all.
And, for those with a sweet tooth, you simply must try the popular desert Kanafeh which is a cheese pastry soaked in a sweet sugar-based syrup. Yum!
Many religious and ancient sites
The land on which modern-day Israel was founded has seen it all -such as the Old Cities of Jerusalem, Jaffa and Lod which are known to be among the oldest in the world.
Visiting Israel allows you to experience history from the comforts of the modern world - with everything from Roman ruins to Amish-like German "Templar" villages, and so much more.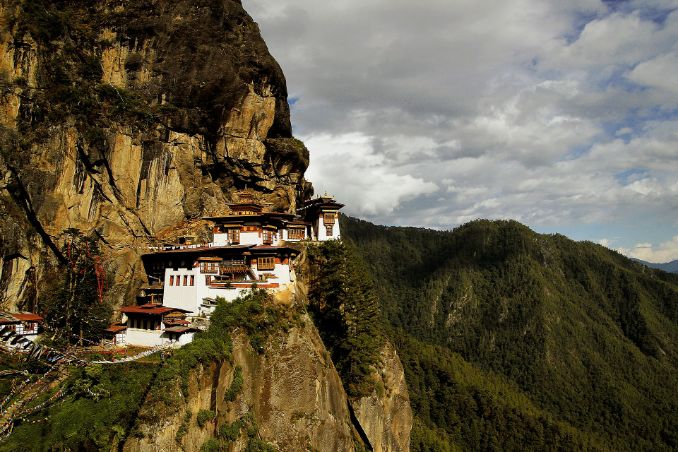 Bhutan
A country nestled deep in high Himalayas - also known to be one of the least visited countries in the world - should not be underestimated.
The mysterious land of Bhutan is where magic and myths are a part of history and where there are more monks than soldiers. It is a destination most certainly worth visiting, and here's why.
The people and way of life
Did you know that Bhutan is the only country in the world where happiness is measured as an output.
The country's government take a lot of care to ensure that their people lead happy, fulfilled lives. It is eye-opening to speak with the Bhutanese and hear how their values and priorities differ to that of the western world.
Cuisine
Bhutan's local dishes all have influences from its neighbouring countries such as Nepal, Tibet and India.
Bhutanese food is traditionally eaten by hand and is usually comprised of generous servings of rice, served with curries or hearty stews. The food is traditionally spicy, often packed with chilli peppers in order to warm up the body in the cold temperatures.
The Dragon Kingdom
The history of Bhutan is a fascinating one - a great example is that of the Tigers Nest - the. temple complex was built after Tibetan Buddhist Master Guru Rinpoche flew to the location on a magical tigress and fought off evil spirits.
This temple is also known. To be one of the most visited places by tourist in the country. It is situated on a vertical cliff 3000m north of Paro.
Climate
Bhutan hosts relatively pleasant temperatures and weather conditions all year round making the country accessible and suitable for travelling to that best fits your schedule.
Summer in Bhutan is recognised as the monsoon season; however, Bhutan does not see monsoon in the same way as say, India, sees monsoon - a light rainfall means that after a short drizzle, you can continue on your way.
Spring and autumn are said to be the popular times to travel to because of the warm, sunny climate.
In winter, temperatures can dip into the early minuses at night and seldom drop below 10 degrees Celsius in the day - meaning that the coldest time of year, in Bhutan, is more pleasant than many countries.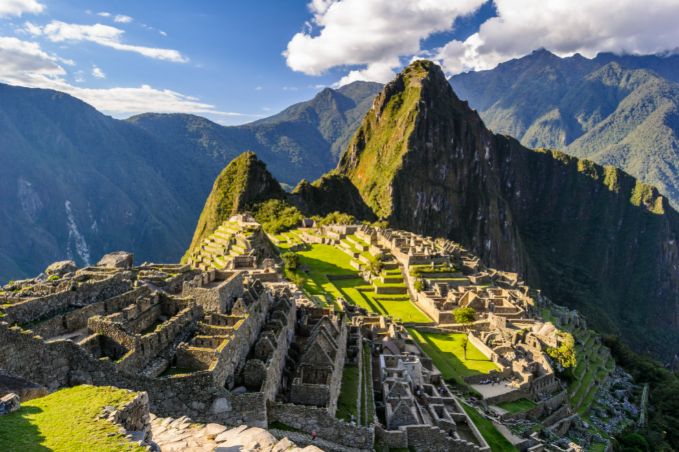 Peru
Peru offers a whirlwind of natural and cultural treasures that's been around for hundreds of years and there are literally thousands of reasons why this should be a bucket list travel destination - here are a few of our reasons.
Machu Picchu
The citadel of Machu Picchu, which is a storehouse of ancient wonders, is deemed a World Heritage Site by UNESCO. The Intipunku (Sun Gate), the Wayna Picchu and the Inca Bridge bear testimony to the excellence that human perseverance and skills can achieve. So, yes, Machu Picchu is a reason to travel to Peru but also, not the only one.
History, culture, and folklore
Peru is known to be a settlement site for many cultures, for many years and one of the biggest and most. Important is the Inca culture - you can visit the citadel of Machu Picchu, the greatest achievement in Incan architecture, among many other monuments and fortresses of important historical value.
Incredible food
Peru is known as a leading gastronomical destination in the world, with its unique combination of traditional cuisines and modern trends when it. Comes to food and drink.
The best part about Peru's cuisine is that you don't need to go to a 5-star restaurant to have the best meal of your life - great, local food can be found in every corner of the country!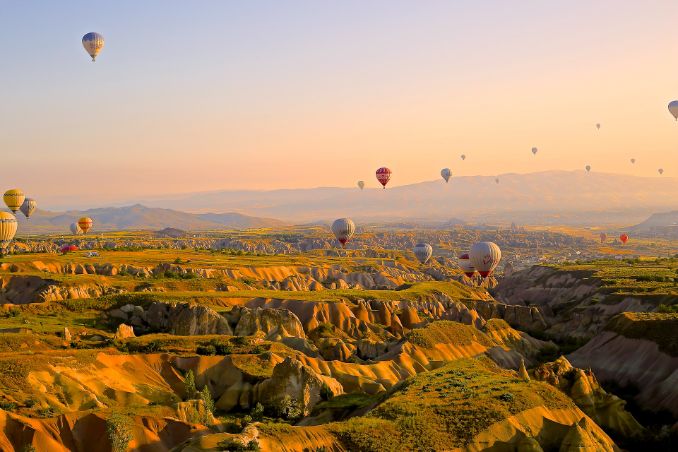 Turkey
Turkey is known to be top travel destinations of the world and it's not hard to understand why - history, culture, and nature can be found in this beautiful country.
Stunning coastlines
Turkey's coastline is made up of some of the world's most beautiful shores - from sand to. Stone, and bluff seashores.
Turkey is. known for its great climate and because of this, the summertime in the Southern parts can last for up to six months of the year, and for beach lovers. This can be the highlight of their holiday.
Culture
Turkey is known for its widely diverse population - here you'll find many different origins, each region with its own tradition, art, and even eating habits, all adding to the richness of the country.
Food
The Turkish cuisine is a combination of Mediterranean and Middle Eastern dishes and is famous for its tea and coffee - these can be found at almost every corner of the country.
The south-eastern part of Turkey is famously known for their Kebabs. Meze is also popular and is usually consumed with the most famous alcoholic drink called "Raki".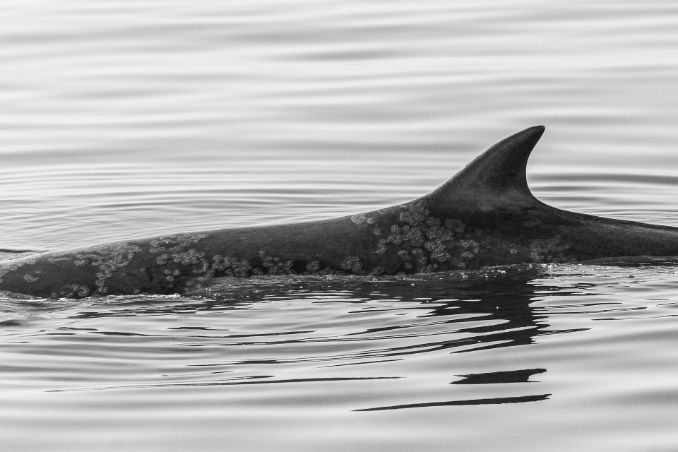 Tonga
Home to some of the friendliest people on the planet, Tonga is also home to beautiful beaches and islands that are just waiting to be explored.
Here's why you should travel to this completely underrated travel destination.
Swim with whales
Dare to swim with whales off the coast of islands such as 'Eua and Vava'u - this is said to be an enchanting tourist experience that involves snorkelling with these majestic creatures in their natural habitat.
Glamping
While in Tonga its recommended to visit one of the many smaller islands off the mainland - it will make you feel as though you've discovered a hidden paradise. On these islands you'll find that there is little to no development, with accommodation mostly consisting of small huts with nothing but beds on sand floors.
Adventure
Tonga offers tourist many adventurous opportunities other than swimming with whales such as kayaking tours, night-diving, kava parties, Tongan feasts, climbing banyan trees, exploring sink holes, peering into volcanoes and swimming through an underwater channel to pop up inside the hidden Mariner's Cave.