|
Israel's indelible charm attracts over 3.6 million visitors each year and justifiably so. Although Israel is a small country of only 8,019 miles - it packs a myriad of ancient historical and religious sites as well a colourful blend of cultures and religions into one tiny, incredible place.
From its buzzing cities and Mediterranean beaches to its significant religious history, here are 10 reasons why an Israel tour should be on your 2020 bucket list.
Tel Aviv
Tel Aviv(meaning 'Hill of Spring' in Hebrew) is a major city and economic centre in Israel, situated roughly 60km/40 miles northwest of Jerusalem along the Mediterranean coast. Famous for its welcoming and energetic atmosphere, Tel Aviv has an aura of perpetual happiness and is referred to as Israel's cultural capital. Apart from the bustling nightlife, Tel Aviv also has an incredible historical and artistic side to it which is not to be missed. A visit to Tel Aviv is not complete without visiting Jaffa(Tel Aviv's Old City) where ancient, meandering alleyways and faded white stone buildings are speckled with art galleries, fashion outlets and bustling cafes.
Religious Sites
Israel is home to a number of major sites of religious significance and pilgrimage, particularly in the capital city of Jerusalem. From the Temple Mount and Western Wall to the Dome of the Rock and al-Aqsa Mosque - the Holy Land is bursting with spiritual energy. Regardless of your religious views, a visit to Israel's religious sites is unique for everyone to experience.
Stunning Nature
Israel is the perfect holiday destination for nature lovers as the country boasts a warm climate year-round as well as hundreds of plants and animals to visit. Israel is home to numerous animals including: gazelle, ibex, leopard and vulture. Numerous special rescue operations have been initiated to ensure the survival of a number of endangered species throughout Israel as this stunning country contains over 150 nature reserves and 65 national parks.
Delicious Food
Israel conveniently borders several countries around the Middle East and North Africa, resulting in an array of delicious cuisines which stem from several influences. More so, due to Israel's Mediterranean climate and agricultural ingenuity there is an amazing range of organic produce that finds its way into fresh market cuisine that you'll find served throughout the country.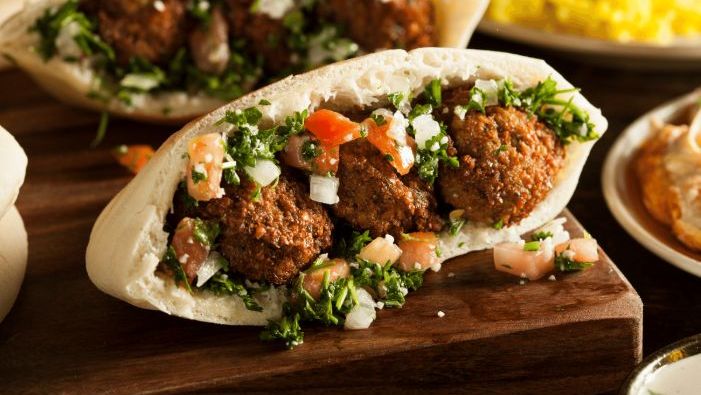 The Warm Climate
One of the best reasons to visit Israel is that there is never an unpleasant time to visit this spectacular Mediterranean gem. Year-round, Israel enjoys a warm Mediterranean climate with hot summers nearing 90 degrees and mild Winters that hover around the 70 degree mark on average and even warmer in the coastal regions near the Red Sea.
Archeological Sites
Due to Israel's rich past that stretches back to before biblical times, there is an incredible range of ancient sites to explore throughout the country. One of the most significant and famous sites is Masada - a mountainous fortress situated at the edge of the Judean desert where the Jewish attempted to fight off the ancient Romans. Additionally, the Roman ruins in Caesarea, Crusaders ramparts in Akko and the ancient Western Wall in Jerusalem are must-see archeological sites when visiting Israel.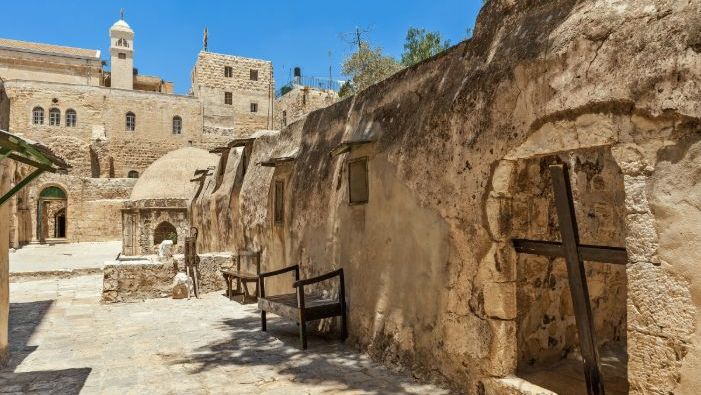 The Dead Sea
A trip to Israel is never compete without a visit to the Dead Sea - the lowest point on Earth. The Dead Sea is said to be one of the most spiritual places a person can visit due to its healing benefits for your skin, magical salt beds and the beautiful arid mountains which surround it.



Desert Scenery
For visitors who are interested in adventurous activities such as hiking, biking, mountain climbing, Jeep trails and abseiling - Israel's Negev is a must-see attraction. This is a stark desert which is home to breath-taking views and a variety of trails for adventure enthusiasts.

Festivals
Israel has an array of cultural events and festivals that occur throughout the year. Across Israel, from north to south, each holiday is celebrated with unique traditions and customs. The Jewish festivals in Israel are celebrated in markets, concerts, bazaars and street fairs. Attending and celebrating one of these unique festivals is one of the highlights of visiting Israel during the holiday season. The most popular holidays in Israel are: Passover, Rosh Hushanah and Hanukkah.


Family friendly
Israel is the perfect destination for a family holiday as children are welcome just about everywhere throughout Israel and there are a myriad of special attractions, such as Jerusalem's Time Elevator and Mini Israel which are geared towards entertaining children. In addition, many of the hotels have excellent children's facilities and due to the warm weather all year round, water activities and beach visits are perfect for fun, family days together.
Israel is a unique, exciting and welcoming little country filled with historical wonder and awe. From the buzzing nightlife in Tel Aviv to the vast array of hiking, biking and nature trails - Israel has something for everyone to enjoy. Interested in visited Israel? Take a look at our selection of Israel tours and start planning your adventure to the Holy Land.