|
Each year, Israel's cultural charm draws in upwards of 3.5 million visitors. From the stillness of the iconic Dead Sea, to the colourful canyons of Makhtesh Ramon and the ancient walls of the cities of Nazareth and Jerusalem - few countries can stir up curiosity and passion the way that Israel does.
While there is no unpleasant time of the year for an Israel tour, the timing of your trip should be aligned with your individual interests and travel goals. We recommend tailoring your adventure to Israel according to the times of the year that best suit you - which is why we've put together this handy guide about the best times to visit this stunning destination.
Summer
For beach lovers, visiting Israel in Summer is the pinnacle of sunny paradise. Throughout the months of June, July and August Israel guarantees warm temperatures and clear blue skies. However, Israel's beaches are at their busiest during these months but this comes with the added benefit of lifeguards, open beach bars and sunbathing chairs.
More so, if you are interested in watersports, the calm summer seas make for the perfect conditions to participate in activities such as diving, surfing, windsurfing, jet skiing and sea kayaking. Temperatures during the summer months tend to rise above 30 degrees Celsius or 86 degrees fahrenheit.
Summer is also the perfect time to visit the myriad of national parks and beautiful outdoor spaces that Israel has to offer. From sites such as the desert oasis of Ein Gedi nature reserve to Ba'hai gardens in the city of Haifa, the sunny summer months are ideal for nature lovers.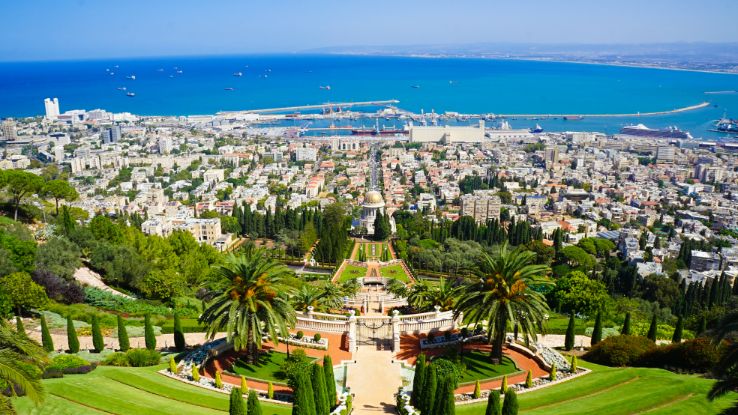 Spring and Autumn
The Spring months of April - May and the Autumn months of September to October are some of the most pleasant times to visit Israel as the temperatures are warm but not too hot.
There is also a significant decline in the number of tourists during Autumn and Spring, so for those who would like to visit Israel when it is less busy, this would be the ideal time to visit as the sites are generally quieter and the hotels are slightly cheaper.
Additionally, Spring is one of the most beautiful times to visit Israel as the flowers bloom along the hillsides and wildlife come out of hibernation.
For nature lovers and outdoor enthusiasts who enjoy activities such as hiking and biking, Spring is the perfect time to visit as the temperatures tend to be cooler than the Summer months and there are millions of migrating birds which pass through.
Passover and Rosh HaShana are two of the largest Jewsish holiday times in Israel, falling in March/April and September/October respectively. These can be a wonderful time to visit, particularly for those wishing to experience traditional Jewish holidays in the holy land. However, bear in mind that many businesses tend to close during the high-holy days which can make it difficult to frequent shops and restaurants.
Winter
In Israel, the month of November sees the start of Winter which goes on till mid-February. January tends to be the coldest month of the year in Israel, with temperatures dropping to 10 degrees Celsius or 50 degrees fahrenheit. The month of January also brings with it a high likelihood of heavy rainfall throughout the month.
For Christians who are interested in visiting Israel, there is no doubt that being in the Holy Land at Christmas or Easter time makes the experience even more magical. There is an indescribable aura of holy joy which falls throughout Israel during Christmas time, which can make this the perfect destination for those who would like to experience a traditional Christmas.
During December, visiting the iconic biblical place of Bethlehem in the Old City of Jerusalem is a must as Christmas and Hanukkah are celebrated in full-swing. In addition, one of the best places to visit during Winter in Israel is Nazareth. Famous for its interesting monuments, religious places and stunning architecture, Nazareth is a popular choice for those who visit Israel in December.
Nazareth also tends to see fewer crowds during Christmas than the likes of Jerusalem, which can be pleasant for those who are looking to explore the sites in a quieter place.
Israel as a country is a unique and holy land which encompasses the Islamic, Jewish and Christian faiths in one cultural melting pot. Whilst it is known for its religious importance, Israel offers a myriad of exciting activities for all walks of life.
From its ancient historical monuments to its stunning nature reserves and buzzing cosmopolitan bars and restaurants of Tel Aviv - Israel is unique and entrancing destination which does not disappoint.