|
,
Croatia's stunning natural beauty, fascinating historical sights and delicious food has made the country a firm favourite amongst travel enthusiasts.
Whilst you can enjoy a Croatia tour all year round, it is important to know which season best suits your own travel interests and goals. Deciding on which is the best time to visit Croatia largely depends on what you would like to experience. Therefore, we have put together a handy guide which highlights the details about each season so that you can be fully prepared for your Croatian adventure.
Summer
Summer is considered Croatia's peak season and lasts from late June until August. Summer can be one of the most exciting times of the year to visit as the country is buzzing with life. The coastal regions tend to be at their busiest during this time due to the stunning, sunny weather. The nightlife along the coast is also usually teeming with party-goers and Summer is also home to some of Croatia's most popular music festivals. The narrow cobbled streets of Dubrovnik and Hvar Town tend to be buzzing with tourists during the Summer months, which can make this time of year slightly unpleasant for travellers who prefer quieter destinations. Summer in Croatia offers a myriad of exciting things to do and sights to see.

For adrenaline junkies, it is recommended to visit the region of Istra for cliff jumping. Istra is situated in northern Croatia - a famous holiday destination due to its beaches and its historic cities such as Pula and Rovinj.
A must-see destination in Croatia is the stunningly beautiful island of Hvar, off the coast of southern Croatia. Hvar is easily accessed from Split by ferry boat and boasts reasonably priced accommodations, delicious food and friendly locals.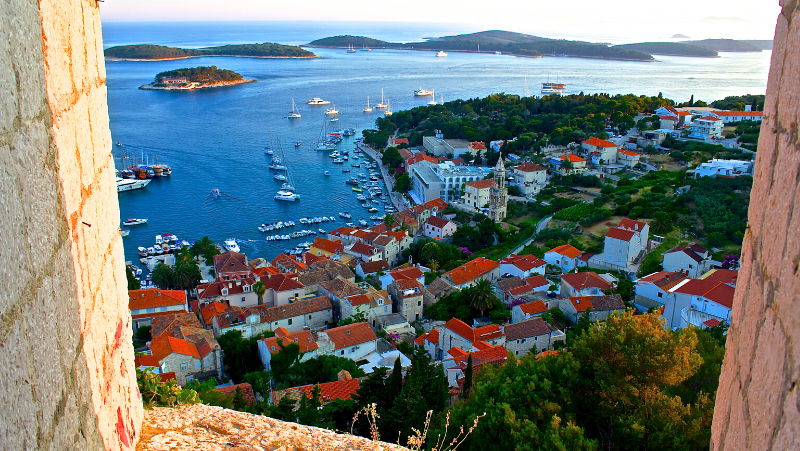 Spring
Croatia is typically blissful during Spring time due to the warm, beautiful weather and quieter attractions. Spring begins in May and sees the opening of the bathing season in Croatia, however during this time the weather is still quite cold, with temperatures still below 18°C and so many visitors prefer to swim in the heated pools. Sunbathing is possible during early June when the weather begins to warm up and a beach holiday at this time has a myriad of advantages, including fewer crowds.

In June, the weather gets hotter, and with it comes the warming of sea water up to +21...+22 °C (70-72 °F). You are more likely to see and do all the things you want without having to wait in crowded queues. The weather may not be warm enough to hit the beach or swim in the sea yet but it is great for sightseeing. It is recommended to visit Dubrovnik during this time as one is able to enjoy the beautiful adriatic coast and historical sites of this amazing city whilst it is quiet. Dubrovnik is also famous for being one of the main filming locations on the hit HBO television series Game of Thrones.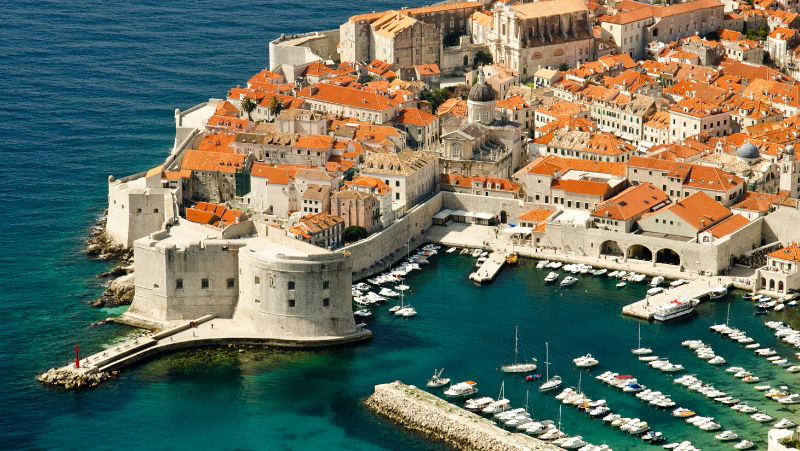 Autumn
Autumn falls from October to November in Croatia and brings with it beautiful weather that is mild rather than scorchingly hot. The sea is still warm enough for swimming until mid October and there are a myriad of activities to enjoy during this time. A visit to the Istrian and Dalmatian coasts is a must during Autumn as to the prices are quite reasonable for hotels and activities. Late Autumn is perfect for visiting the national parks as well as the great cities of Zagreb, Split and Dubrovnik which are teeming with vibrant cultural life. In addition, whilst sightseeing in these beautiful cities, one can always pop into the museums when the weather turns cold.

Visiting Croatia during Autumn is also an excellent way to truly experience the local culture of the country and speak to locals as the lack of crowds allows for a more authentic experience. On average, travellers can expect temperatures of roughly 20-24 °C (66-68 °F) during Autumn, with quite a fair amount of rain and cooler night time temperatures which warrant some warm jackets.
Winter
There are two various climates in Croatia: one along the coastline, and one for the inland region of the country. Winters along the coast are rather mild, temperatures never really get below about 5°C(41°F). Inland Croatia can get quite get cold during Winter, with temperatures in January ranging from 28-32°F(-2°C). Snow is common in the higher elevations, which provides Croatia with a ski season.

Visiting Croatia in Winter can be highly advantageous as the country is quite festive during the holiday season, whilst the crowds are still not too busy. There are bustling, festive Christmas markets in all big cities in Croatia during December and most of them run until early January. Zagreb is a must-see destination during Winter as the main Christmas markets happen in this beautiful city. The national parks in Croatia are open all-year round and the entrance fees in winter are usually lower. Also, due to the fact that there are fewer crowds, travellers can enjoy time to truly appreciate the natural splendor. The Plitvice lakes are a popular destination in Winter as they are even more spectacular frozen as the streams of water form into stunning icicles.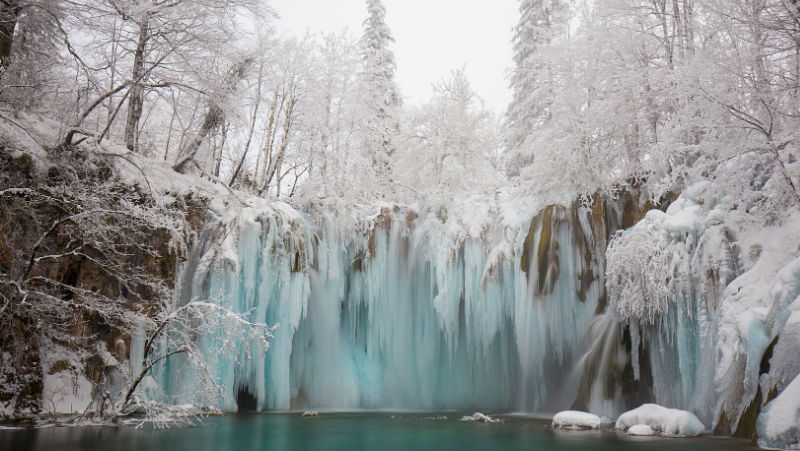 Croatia is a truly unique and breath-taking destination which should be on everyone's bucket-list. Whilst Croatia is beautiful to visit all year round, the time of year that you visit should be aligned with your personal preferences and sightseeing goals. Thinking of planning a trip to Croatia? View our selection of Croatia tours and start planning your next European escape.