If you plan to travel to South Africa, $100 will take you pretty far. Dinner for two at an upscale restaurant, and you'll spend just another 500 rand (about $30). Even if you have a couple of drinks (cocktails cost just slightly more than $3 each), you'll still have cash to spare. A cappuccino the next morning? Just $1.50.
For $100 you could also have a magical sunset cruise or two in Cape Town.
Watch the sun dip below the horizon and glimmer across the ocean while sipping on champagne and admiring the views back to Table Mountain and beyond. This is a special experience to have in Cape Town. The 90-minute boat trip departs daily from the Victoria & Albert Waterfront and directs you to the best views to admire the end of the day.
In general, $100 can buy you quite a lot in India. Some travelers spend less than $20 a day as they sightsee, so it can get you 5 days. For example, in India, $100 can buy 13 nights in good hotels, 30 days in a nice hostel, 4 nice dinners for two, 30 local dinners, domestic flights around India, or a high-quality sari.
Accommodation in India is very affordable as well. The average price for the lowest cost, yet highly-rated hotels in India costs just $8-$10 a night. With $100, you can stay in good hotels for +-13 nights.
The lowest cost, yet highly-rated hostels cost only $3.50 a night. So with $100, you can stay in a good hostel for 30.3 days. Traveling domestically in India is also very reasonably priced. You can fly most places for less than $100, and trains and buses are significantly less expensive than that.
You can also eat delicious dinners at well-reviewed restaurants starting at $4 for two people. With $100, you could buy 25-30 dinners.
Lunch and breakfast is even more reasonably priced. You can eat breakfast for 50 cents and lunch for $1.50 in South India. Keen to check out our India tours? Take a look and start planning your trip to the wonderful country of India.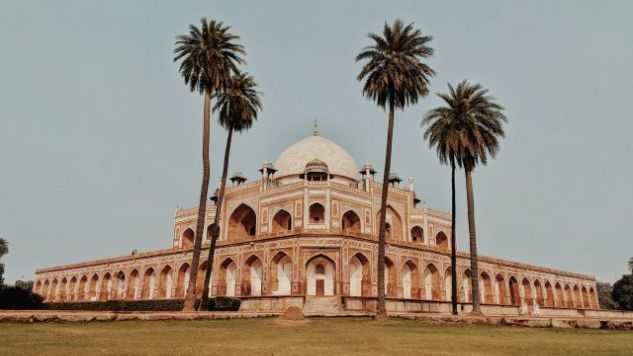 Nepal ($1 USD = 116,10 Nepalese Rupee)
$100 can get you pretty far in Nepal, with the average daily cost of travel hovering under $50 per day. Accommodation in Nepal is very affordable depending on the level of quality that you are after. For example, a dorm bed in a hostel will cost you around US$10, whilst a budget hotel room in Kathmandu is around US$15-25. If you are looking for a 3 star room, dinner and breakfast in a trekking lodge, you ca expect to pay around US$12-15 per night.
When it comes to eating out in Nepal, your cheapest option for food in Nepal is to eat at local cafes and teahouses. Drinks, such as a cup of tea will cost you 10-30 cents per cup. A meal at a reputable teahouse will cost you around $3 per meal.
If you go to a tourist restaurant, expect to pay three to four times more. The cafes and restaurants for tourists serve a variety of meals, and your average meal with a non-alcoholic beverage may cost 7-20 USD.
Apart from food and accommodation, $100 will buy you an incredible Everest Mountain Flight. This is a must-do when visiting Nepal as you can relax in the comfort of an airplane seat while viewing the iconic Everest. Keen to visit Nepal? Check out our range of
Nepal tours.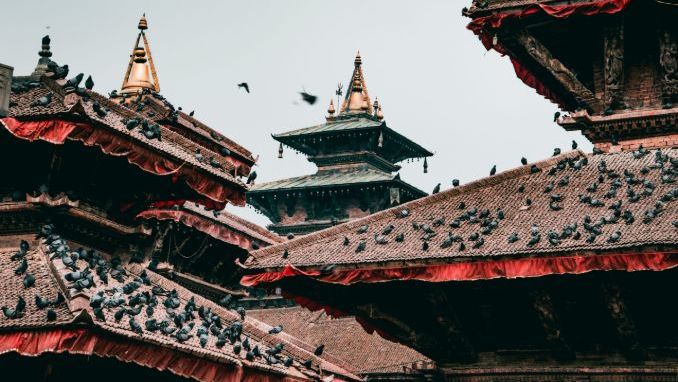 Peru ($1 USD = 3,71 Sol)
Peru caters to all kinds of budgets, from the thrifty backpackers to luxury loving wanderers. Travelers that want some level of comfort-including good food and hotels with hot water-will likely spend about USD $70 USD a day.
While meal prices in Peru can vary, the average cost of food in Peru is $4 day. Based on the spending habits of previous travelers, when dining out an average meal in Peru should cost around $2.20.&nbsp
Peru is packed with historic sites, cultural highlights and attractions. How do you know where to spend your $100 in Peru? A trip around the Sacred Valley will cost $100 and will show you local architecture, impressive historical archaeological remains, salt flats and more.
The Scared Valley is situated in Chinchero and is home to an attractive church built during the colony. Visit on a Sunday for flea markets where locals still haggle hard for goods. Move on to Maras where you can explore impressive salt flats and a patchwork of 3,000 wells that have been used since the Incan Empire. Immerse yourself in the ancient culture and architecture of Peru, take a look at our Peru tours.