|
Greece is small European country situated on the south-eastern tip of the continent. It forms the southernmost point of the Balkan peninsula. Historically, Greece was one of the most influential regions in the world, having been a centre of religion, culture, philosophy, politics, science, and literature. It is considered to be the birthplace of Western civilisation.
Location
Greece enjoys a unique location at the meeting point of three continents- Asia, Africa, and Europe. These influences are reflected in its cuisine, which also echoes its rich history that stretches back approximately 4000 years.
Greek food shares many common elements with that of the surrounding countries of the Mediterranean and the Levant. You are likely to come across many similar dishes when visiting countries such as Greece, Turkey, Syria, Lebanon, Egypt, and Cyprus.
Historical and contemporary Greek cuisine
Greek cuisine is considered to be one of the most well-known and popular types of food in the world today. It is popular in particular because of its simplicity, as well as its nourishing properties. Containing high amounts of vegetables, fruits, herbs, and healthy oils, while also being low in fried, fatty, and processed ingredients, a Mediterranean diet is considered one of the healthiest kinds in the world, and is widely championed as being one of the best methods to ensure longevity.
Modern western cooking techniques exhibit heavy Greek influences, which spread through the world via ancient Rome and Europe.
In ancient Greece, there were three key elements in the cuisine: olive oil, wine, and wheat. Meat was rare, although fish was more common. This theme continued during the times of the romans and the Ottomans, but in more recent history, has begun to change. However, wine and olive oil have still remained essential elements of Greek cuisine up to now. Olive trees are widespread in the region. Olive oil is used in most dishes, and the olives themselves are also consumed.
Today, in addition to wine, olive oil, and wheat, other common elements of Greek cuisine include grains, vegetables, pasta, cheese, yoghurt, and bread. Lemons are an integral part of Greek cuisine and were introduced in the second century. They were first used for medicinal purposes before becoming a part of the diet.
Popular dishes
Here are some of the most common and well-known (and delicious!) Greek dishes you may come across on a Greece tour:
Moussaka
Of Arabian origin, moussaka is arguably Greece's most well-known dish. It is an elaborate dish comprising of mincemeat, potato slices, and eggplant, which are cooked separately and set out in layers. A bechamel sauce (white sauce) is added on top, before being slow-cooked in the oven. Moussaka is ideal as a hearty main course, and also works very well as a heated leftover.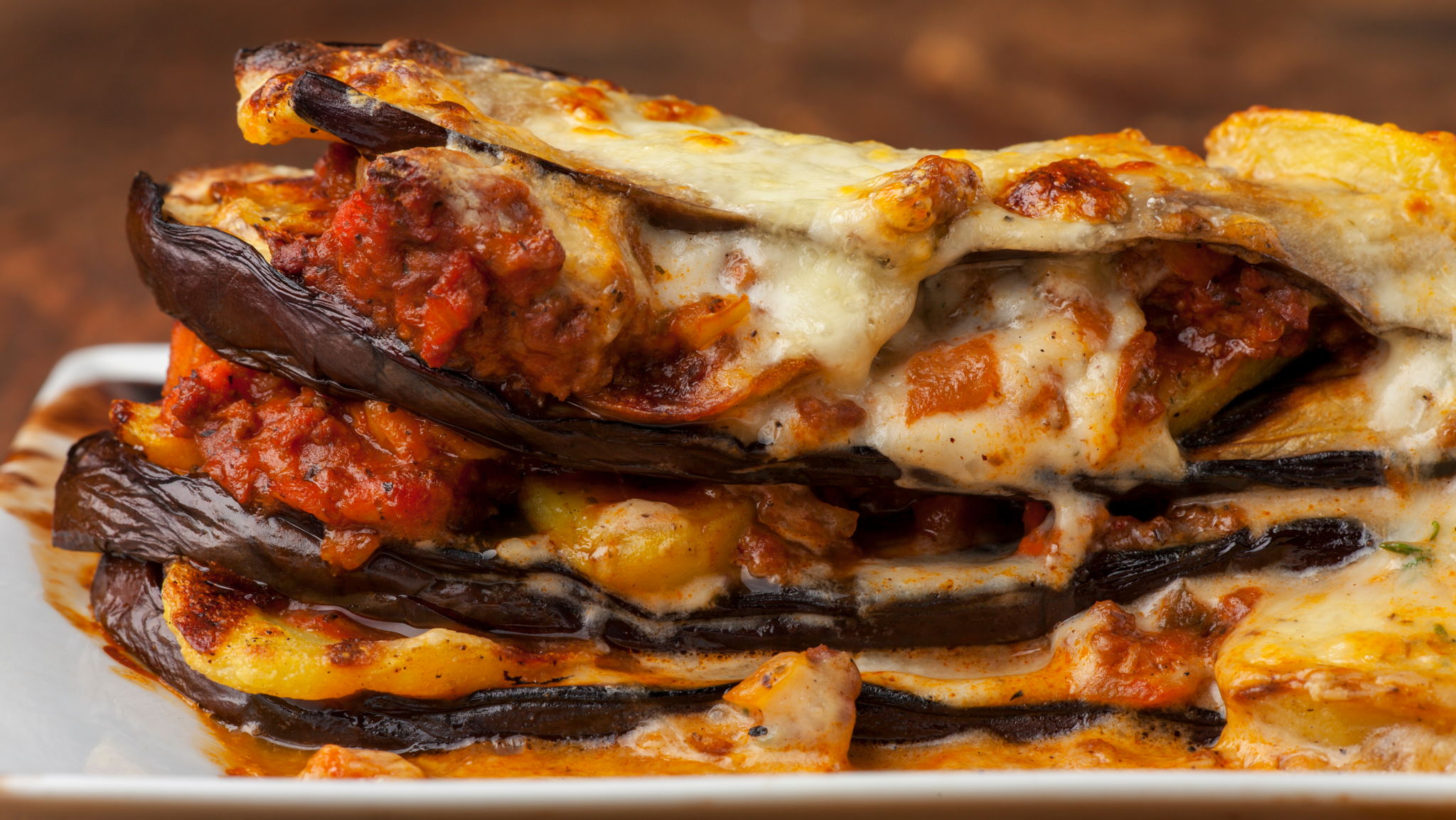 Tzatziki
Another very famous Greek food, tzatziki is a sauce or dip made of yoghurt mixed with cucumber, olive oil, garlic, and mint. It is a cool and refreshing condiment that works as an excellent garnish to heavier dishes such as souvlaki and gyros.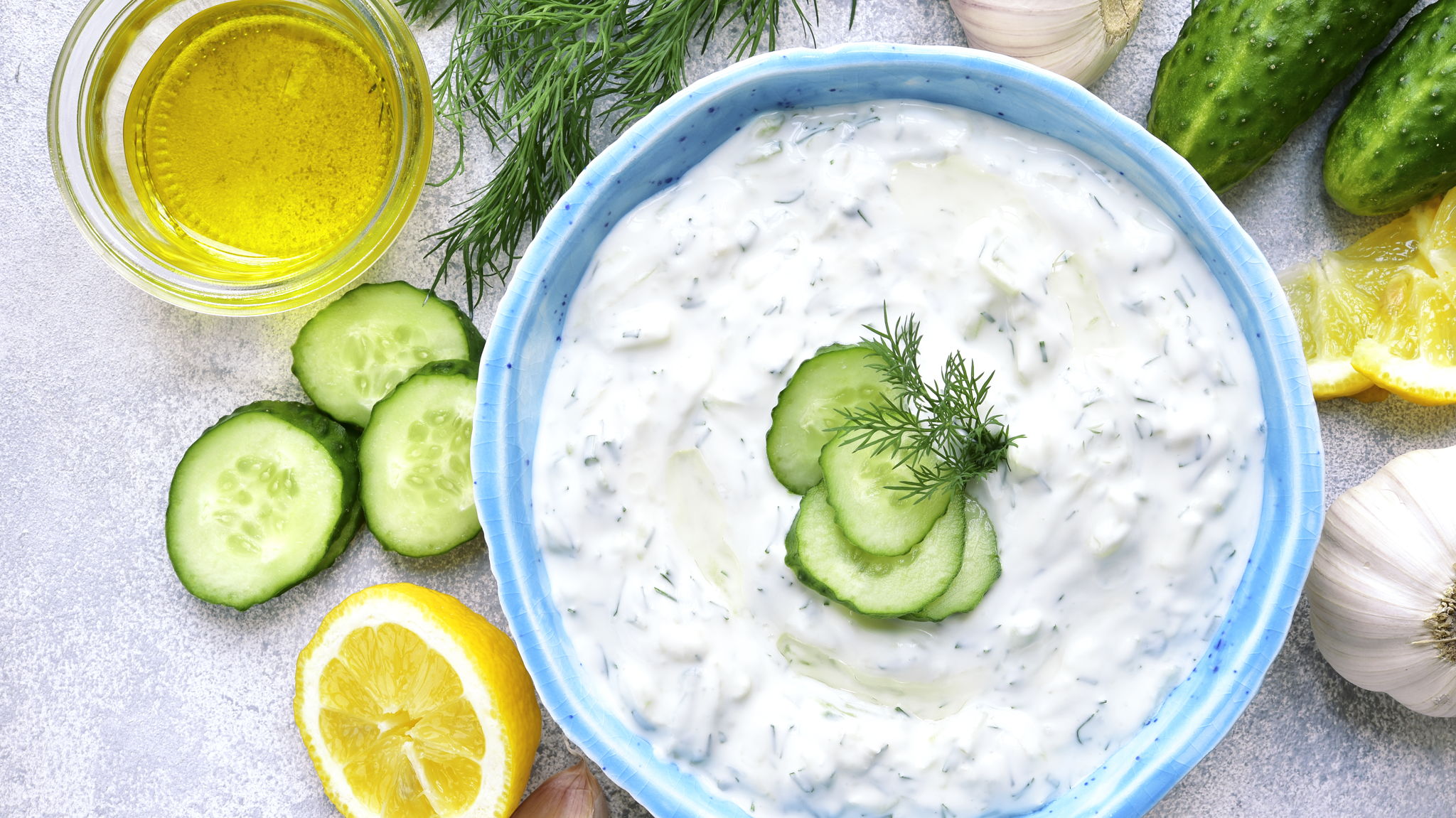 Greek Salad
No list of Greek food is complete without the Greek salad, or horiatiki. This simple dish is known the world over and is very popular internationally. A raditonal Greek salad consists of tomatoes, cucumber slices, feta cheese, olives, and onion, seasoned with oregano and salt, with olive oil as a dressing. Many variations of Greek salad exist, with common additions including green bell peppers, lettuce, and red wine vinaigrette.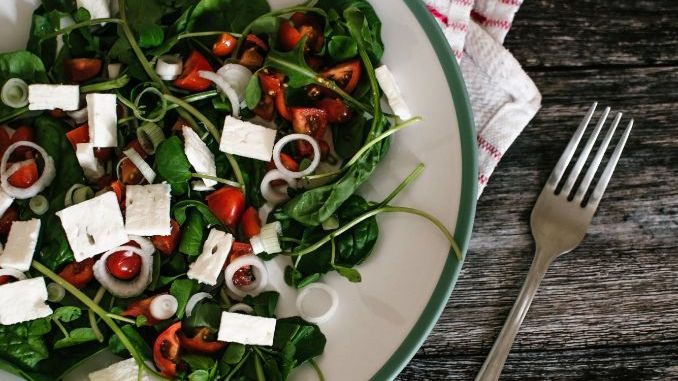 Fava
Fava is popular in the famous Greek island of Santorini, one of the most sought-after destinations in the world. It is made by pureeing dried split beans, with olive oil, lemon juice, and onions added for flavour. It is emphatically endorsed by nutritionists as a "superfood", as it is high in protein and low in fat.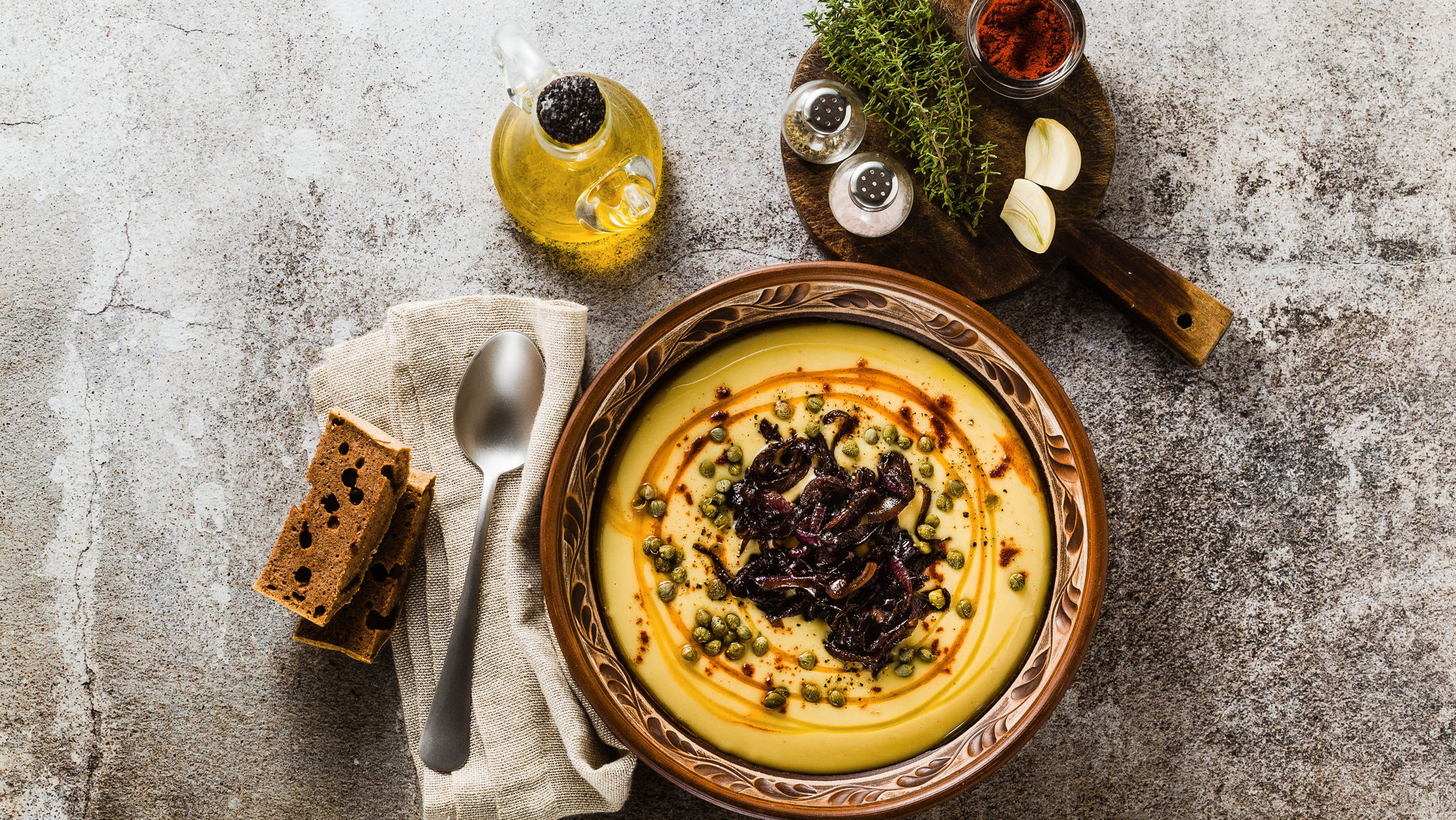 Keftedes
Keftedes are essentially fried meatballs, and are very popular with children. They are made with lamb, veal, or pork. The meat is minced and mixed with bread, onion, mint, and egg yolk, before being rolled into balls, brushed with flour, and fried.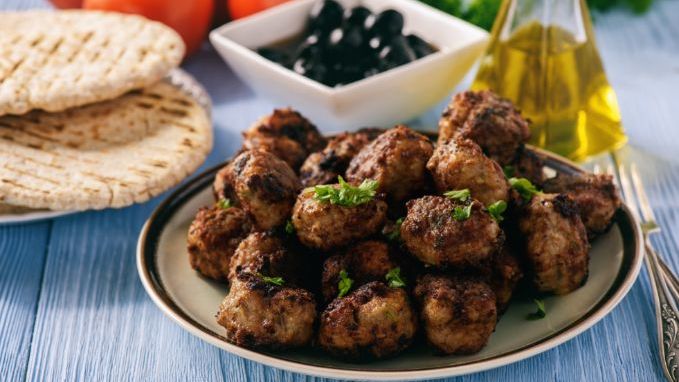 Souvlaki
Souvlaki is comprised of meat pieces that are placed on skewers and grilled. Common types include chicken, pork, and lamb, with vegetables such as peppers or onions sometimes placed in between the meat. Souvlaki can be enjoyed straight off the skewer while still hot, and is also sometimes served wrapped in pita bread, accompanied by salad and a sauce or dip (such as tzatziki). Variations of souvlaki can be found across the Middle East and the Balkans.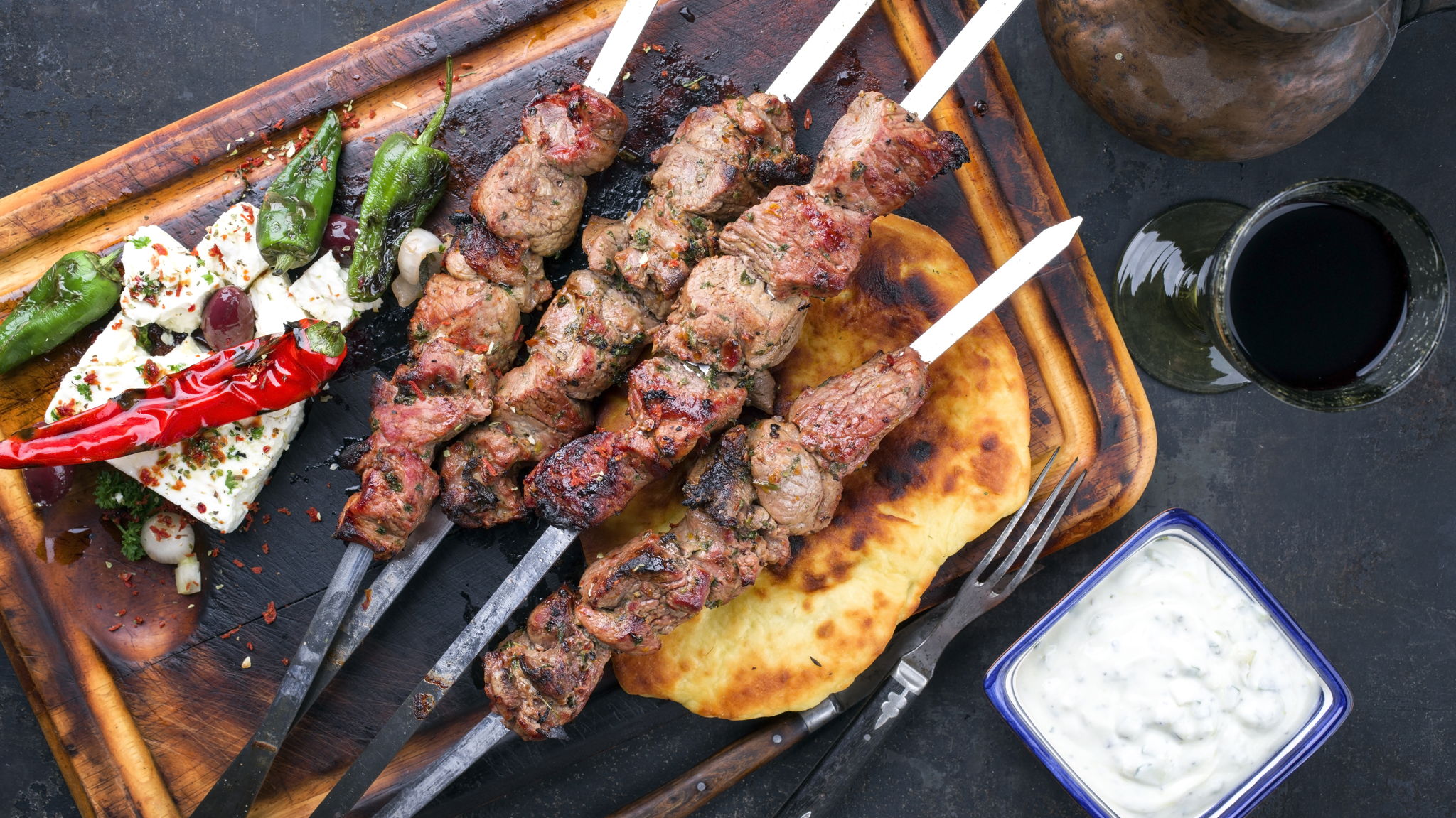 Gyros
Sometimes confused with souvlaki, gyros is also a type of grilled meat. It is cooked on a vertical rotisserie. Gyros are the Greek version of the original doner kebab, which was invented in Turkey. when it was brought to turkey, it was called "gyros", which means "turn" in Greek. Like the shawarma, the version found in the Middle East, the meat from the gyros is usually cut into thin slices off the rotisserie, and served in wrap or a pita, along with salad and sauces or dips.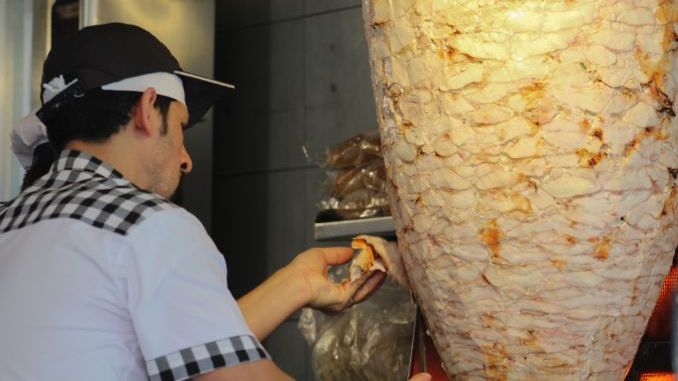 Desserts
Greek desserts share many similarities with other Mediterranean countries. Ingredients such as honey, nuts, fruits, and pastry are commonly used. One of the most well-known Greek desserts is baklava, made up of layers of phyllo pastry that are separated by chopped nuts and bound together with honey or syrup.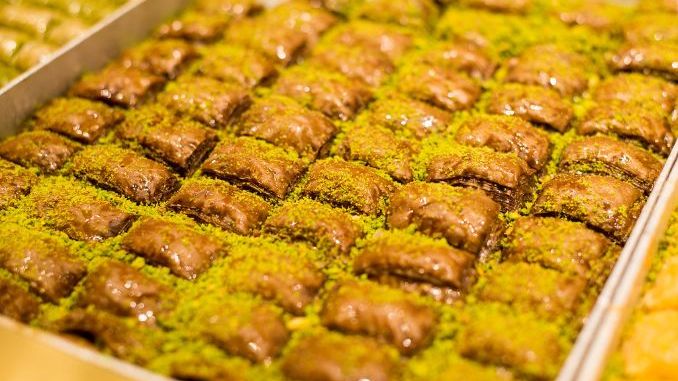 While the myths, legends, gods, and monuments of Greece may be iconic, its cuisine is equally as appealing and memorable. While history and culture may form the main ingredients of your Greek adventure, the culinary options will be the ultimate garnish!