|
,
Anthony Horrobin, known to most as Ant, is the Sales Manager at Encounters Travel.
Personal life
Ant grew up in the North of England, where he still resides. However, he does spend a lot of time working from outside of the UK, and his dream would be to settle abroad one day- away from the rainy British weather!
Ant would describe himself as a "quiet individual", who enjoys his own company and loves being on the road. He's never happier than when he's exploring a new country and getting out of his comfort zone.
In his free time, aside from travelling, Ant enjoys cooking and gardening. In the last few years, he has also developed a keen interest in photography and travel blogging.
Ant has been with his Polish partner Tom for the past nine years, and he has been trying his best to master the Polish language since they met- a feat that he still hasn't quite achieved yet!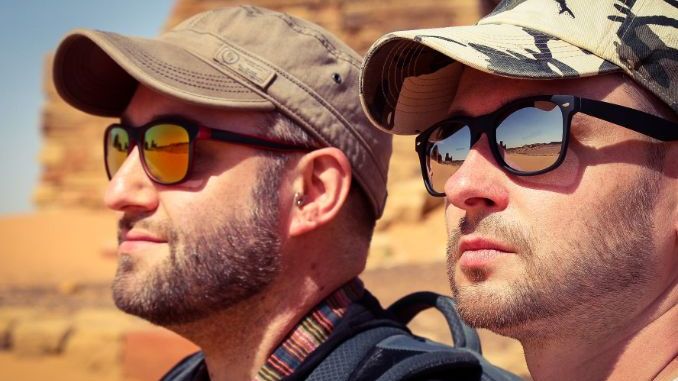 Education and career
After he completed high school, Ant opted to become an apprentice within the travel industry instead of pursuing an academic career. He gained a number of diplomas in Tourism and Travel Management. He then spent 6 years working within a high street agency, where he gained a wide range of industry knowledge. He also worked with clients that ranged from those on bucket and space beach holidays, to those booking private jets and private island stays. 11 years ago, Ant become one of the original members of the Encounters Travel team. Back then, Encounters had not yet been conceived, and was rather different to how it is today. Our main destinations at the time were Egypt, Jordan, and Nepal. These destinations were sold via our Nepal and Egypt Uncovered websites.
Fast forward 11 years, and Ant is still here at Encounters- he's become a part of the furniture! Over the years, he has seen the company grow from specialising in just a few select destinations, to offering close to 40 destinations in all corners of the world! He's excited to see what the future will hold for the company as we continue to grow.
Ant's current job description at Encounters is to manage our Sales Team. In his role as Sales Manager, he oversees the day-to-day running of the Sales Team. He ensures that all bookings are processed within company guidelines, and he assists the Sales Team when required. Ant is also responsible for maintaining our relationships with local partners around the world. He works with his counterparts in our various other departments to ensure that the day-to-day running of the company is smooth. Nowadays, Ant doesn't deal directly with customers very often, but he is always very busy behind the scenes.
Ant's Travels
Ant comes from a family which loves travelling and holidays. He started travelling abroad from the age of 10. Some of his first family vacations included Egypt tours, trips to Turkey and Thailand. It was on these getaways that his love for travel was first instilled.
Ant's first solo trip abroad was to Israel when he was 17. For him, this was an incredibly daunting experience, but at the same time, it was just as exciting! He hasn't looked back since.
Ant loves to travel, and it is rare that a month goes by in which he doesn't embark on at least 1 trip abroad. He has visited around 65 countries so far, and aims to reach 100 by the time he turns 40 (6 years to go!).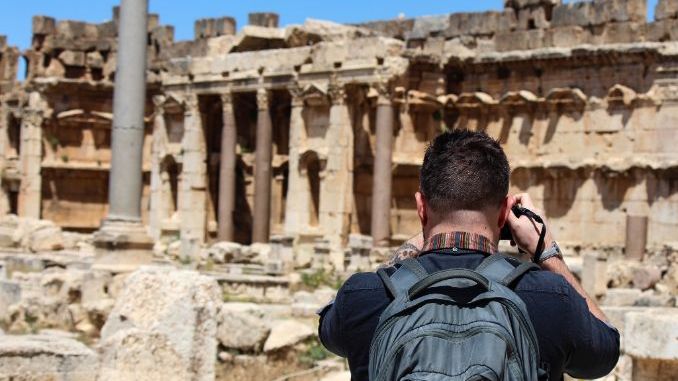 One experience that Ant considers a highlight of his travels was his visit to tribal villages in Bangladesh, where the people had never met a foreigner before. Other treasured experiences he has had include: joining Monks in the Himalayas of Ladakh for their morning chanting; learning archery in Bhutan; and travelling through the deserts of Sudan, where the only people you meet are the desert Nomads tending to their herds of camels.
The world is a big place, but one place that Ant always returns to is Egypt. He already has 15 trips to Egypt under his belt! Ant knows Egypt very well, and always enjoys returning and finding something new to visit.
In the next few years, he is planning to tick a few more places off of his bucket list. These include Armenia, Georgia and Azerbaijan, Uzbekistan and Turkmenistan, Mongolia, Eritrea, and Ethiopia- watch this space!