|
A holiday to Israel is nothing short of extraordinary given its intriguing past and equally enthralling present. Judaism, Christianity and Islam are practiced among the population and Israel is the only country in the world where the majority of the citizens are Jewish.
Once a week, the Jewish people celebrate a day of rest known as Shabbat, which sees all the major centers in the country come to a standstill.
If you're travelling on one of our Israel tours, we wouldn't want you to be surprised by this practice, in fact, we encourage visitors to experience Shabbat. Not only will you learn more about the history and culture of the day, but it is also an ideal opportunity for exploring, as the main cities and tourist sights are less busy.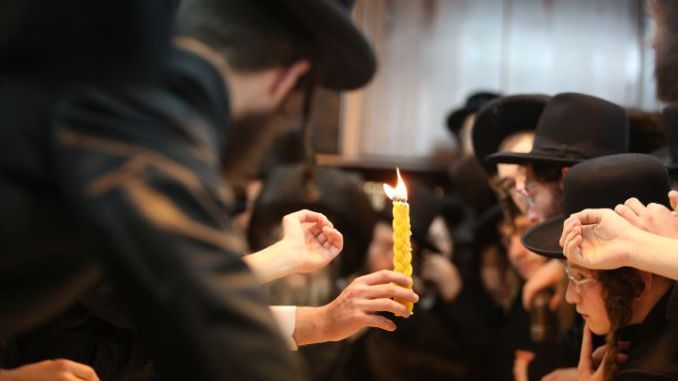 What is Shabbat?
Shabbat is the Jewish day of rest and begins at sundown on Friday before ending at sundown on Saturday evening. The origins of Shabbat are in the Bible and closely linked with the Seven Days of Creation. Shabbat takes place every week and can last up to 25 hours. The day serves as a time dedicated to religious contemplation.
Those who practice the Jewish religion will not work during Shabbat - this includes cooking, travelling, pressing electrical switches and using any form of electronic equipment. The start of Shabbat is marked by the lighting of candles and an excursion to the synagogue for the singing of traditional liturgical blessings and prayers. After the ceremony, everyone will return home for a Shabbat dinner with family and friends.
The morning of Shabbat, some Jews will return to the synagogue for another service and again later that night. The evening service is called Havdalah and marks the end of Shabbat and the start of a new week. This religious ceremony involves lighting a special Havdalah candle with many wicks, sweet aromatic spices and a blessed cup of wine.
The purpose of the ritual is to encourage people to use all five of their senses - to taste the wine, see the candle and feel its heat, smell the spices and hear the blessings. In some communities Havdalah is delayed in order to prolong Shabbat. You should not be discouraged from travelling with one of our Israel tours during Shabbat, as it is a perfect time to understand the culture of the country.
What happens during Shabbat?
Throughout Shabbat in Jerusalem, businesses, shops, tourist attractions and many restaurants alter their operating hours. Beginning from early on Friday afternoon, many companies will close up. Restaurants that are non-Kosher usually remain open, as do some businesses in the cities.
Shabbat also affects public transport including buses and trains with many services ending in the hours before sunset. Private and shared taxis will still function as normal. Your local guide will take all of this into consideration when showing you around and your itinerary will be adjusted accordingly. Our Israel tours will travel by private buses so the closing times of buses and trains will not affect our journey.
You will notice a distinctive change in your hotel when Shabbat is taking place. Often on the Friday, the hotel will fill up with people taking a weekend break. Large groups of families will check into a hotel to celebrate. As those observing Shabbat can't press any switches, a separate special Shabbat elevator will stop off at each floor for a minute.
The start of Shabbat is marked with the lighting of a candle and you will usually spot a central place where people can light candles in the hotel. Friday dinner and Shabbat lunch are regarded traditionally as vital meals of the week in honor of Shabbat. In your hotel, there will usually be a banquet. Fresh cooking is also not allowed so Shabbat will also alter the menus accordingly and remove anything like cooked eggs and toast. Apart from these changes, the hotel will run normally so no need to worry.
When do businesses close for Shabbat?
Given that the time of sunset varies in the year, the closing times before Shabbat on Fridays will also alter. In the winter, businesses normally close around lunchtime and some restaurants might not even open for lunch. In the summer months, businesses will close much later, but be sure to check as the times can vary. Our Israel tours will keep you updated with changes or any information that you need to know.
When do businesses reopen after Shabbat?
The Saturday evening after Shabbat is called Motzei Shabbat - this is when most businesses reopen usually after an hour of Shabbat ending. The conclusion of Shabbat cannot take place until three small stars have appeared in the sky. Restaurants and shops will then stay open late into the night so people can feast and buy food for the new week. Public transport will also run as normal when Shabbat is over.
What to do during Shabbat?
As mentioned before, visiting Israel during Shabbat is an excellent idea - despite the fact that some businesses are closed. The city is much quieter and the streets are almost empty - perfect for exploring and checking out the sights. The Old City of Jerusalem will remain open and on our Israel tours you will get the chance to see the religious Jews mark the beginning of Shabbat at the Western Wall on Friday evening. If you can, we also suggest walking around Zefat to see people praying at the various synagogues. The service that takes place at dusk is very poignant with lots of singing and prayer.
A few of Jerusalem's museums will also remain open on the Saturday and you should definitely check out the Israel Museum to delve further into the country's past. This is Israel's largest cultural institution and it is ranked as one of the world's best archeology and art museums. The museum is known for its vast art collection and ancient artifacts. You can also view the most extensive array of Biblical and Holy Land archeology in the world and over 500,000 objects. One of the major highlights on display is the Dead Sea Scrolls - some of the oldest biblical scrolls in the world.
It is important to note that landmarks like Yad Vashem, Israel's largest Holocaust memorial will be closed during Shabbat. This museum has nine different galleries with interactive historical exhibits and is normally on the itinerary of our Israel tours. Set on the western slope of Mount Herzl, this monument seeks to honor the Jews who fought against the Nazis. The founders of the museum also wanted to honor non-Jews who helped save Jews during the Holocaust.
If you are interested in learning more about Israel's religious sites and biblical writings, then look at our Biblical Israel tour.
How to get around on Shabbat?
When visiting Israel on one of our Israel tours, the lack of operating public transport is not an issue, as we will travel in private buses. Many cities in Israel are not that vast so a lot of the time we will walk from sight to sight. If you want to do some sightseeing by yourself, private taxis will still be available and an even better way to see the area is by bicycle - especially as the roads will be empty and quiet.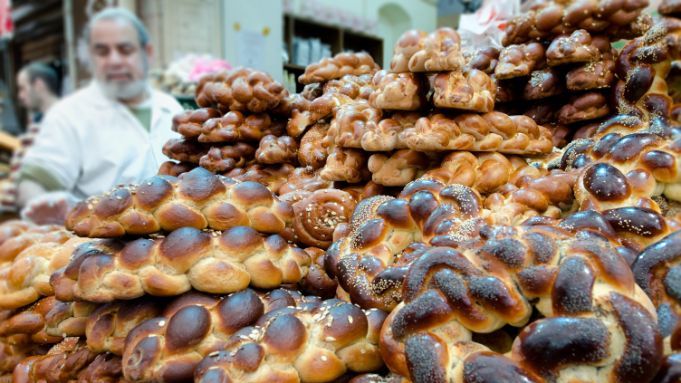 Where to eat on Shabbat?
Finding a place to eat on Shabbat can be difficult, as many restaurants will close. There will however still be some non-Kosher eateries open. If you are in Jerusalem, the Arab Shuk (a famous tourist market) in the Old City will be operating as normal. Our Israel tour will cater for you and make sure that the restaurants or places that we will visit are open.
Typical Shabbat dishes include challah - a braided bread that is served with wine. Both the bread and the wine are blessed before the meal begins. Tucking into a meal of meat is also part of the tradition as Jews historically considered meat a luxury.
What to say on Shabbat?
If you want to get into the spirit of Shabbat, you can greet the locals by saying 'Shabbat Shalom' meaning 'have a peaceful Shabbat'. When Shabbat has finished, you can add 'Shavua Tov' - 'have a good week'.