|
It's easy to understand why South Africa is one of the world's most visited travel destinations. Where else in the world can you find sun-kissed beaches, big-five safaris, world-class restaurants and wineries in the same place?
With that being said, if you are planning on visiting South Africa, you simply have to try the local cuisine, which in a country with so many different cultures and beliefs, the menu can get lengthy!
Here are four local dishes you simply must try in South Africa.
Bunny chow
If you're travelling through the KwaZulu-Natal province, be sure to stop in Durban to try an authentic bunny chow.
Don't worry, no rabbits or bunnies are harmed in the making of this dish.
To put it simply, a bunny chow is a hollowed-out, unsliced white bread filled with curry, either vegetarian or with meats such as lamb or mutton. It's usually served with a side of grated carrot, onion and chilli.
Make sure you're hungry though, as a bunny chow has the habit of making people really sleepy after eating one. Think post-Christmas / Thanksgiving meal sleeps. Forget cutlery as well, this one is meant to be eaten with your hands!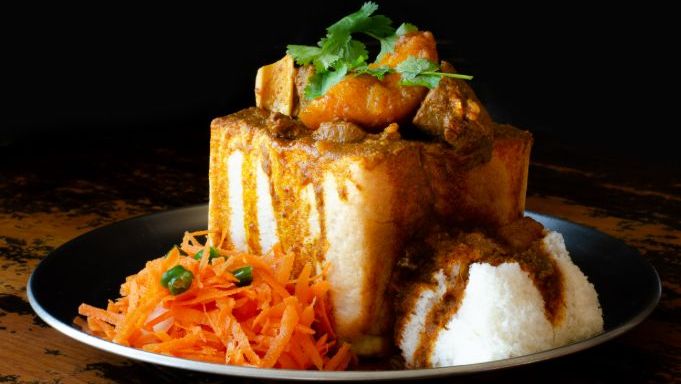 A traditional South African Bunny Chow
Biltong
South African's are really proud of their biltong, so don't even try comparing it to beef jerky.
This dried, cured, spicy meat is the perfect on-the-go snack and is made with a variety of meats, even using some uniquely South African meats such as Kudu, Eland and Ostrich.
You'll find biltong virtually anywhere in South Africa. If there's a shop, you'll find biltong. Be sure to stock up on biltong during your trip, its a great travel souvenir.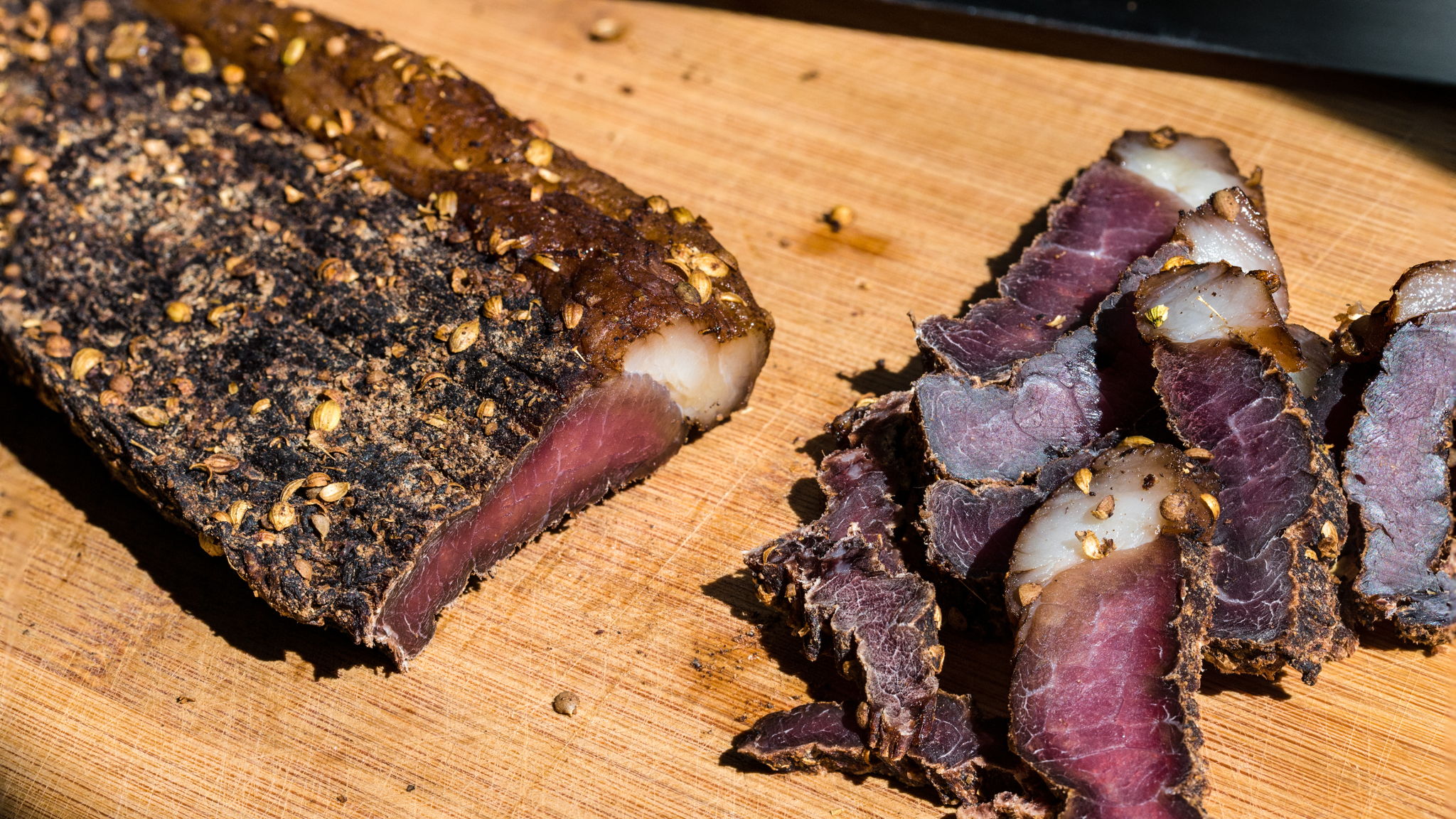 Freshly cut slices of Biltong
Bobotie
Bobotie is a traditional South African dish that consists of a curry flavoured minced meat, topped off with an egg and milk based layer.
Think lasagna, just without the pasta sheets.
Its best eaten with a side of rice and a chutney of your choice. Add crispy fried potatoes to the meal and you'll end up with a common South African 'sunday lunch' meal.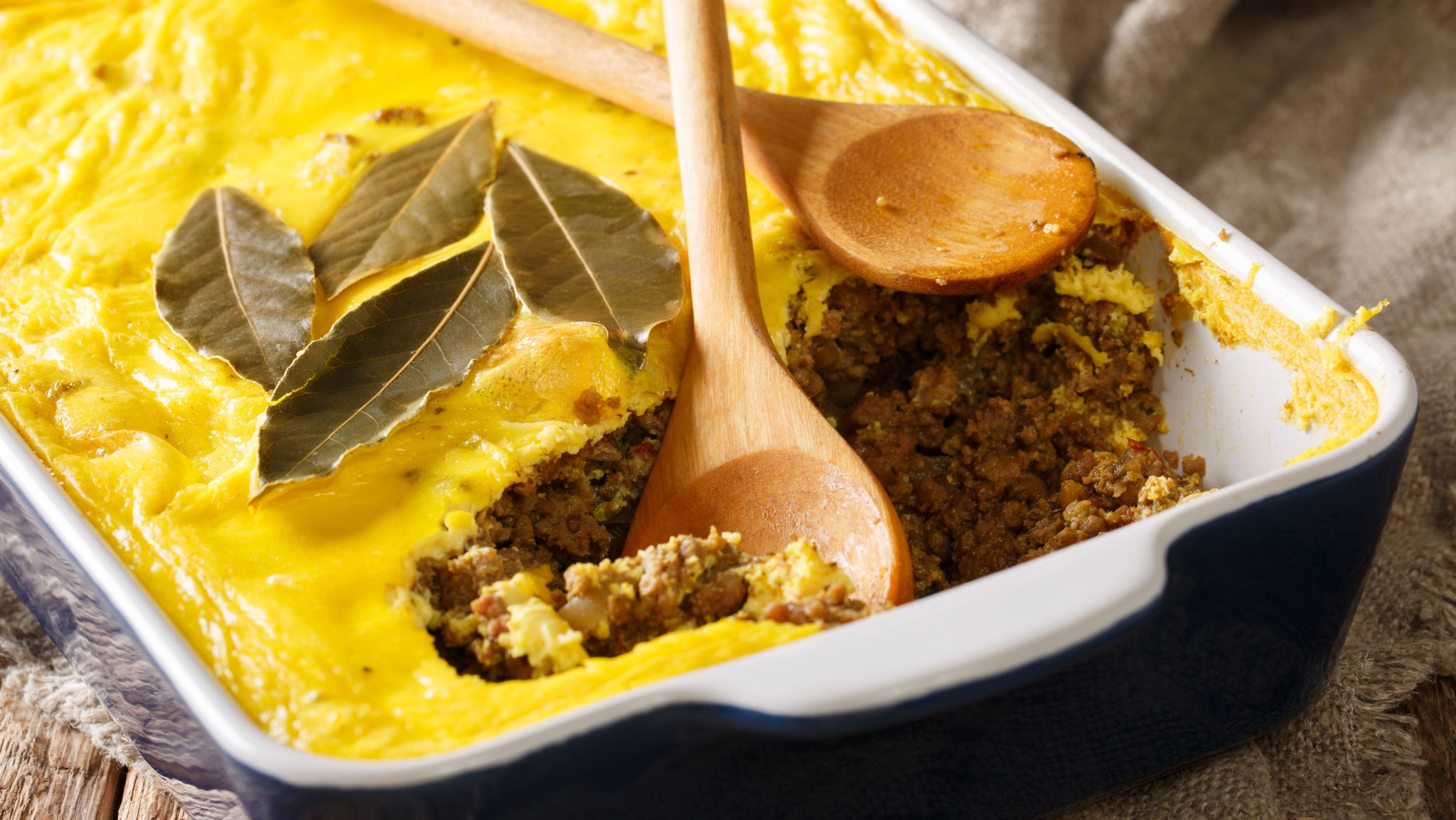 Nothing is more traditional than a classic South African bobotie


Vetkoek
Another classic South African favourite! Traditional South African vetkoek are balls of deep-fried dough that can be stuffed with sweet or savory fillings for a delicious snack.
Its commonly filled with either mince, jam, cheese or whatever you feel like honestly, everything tastes better in a vetkoek.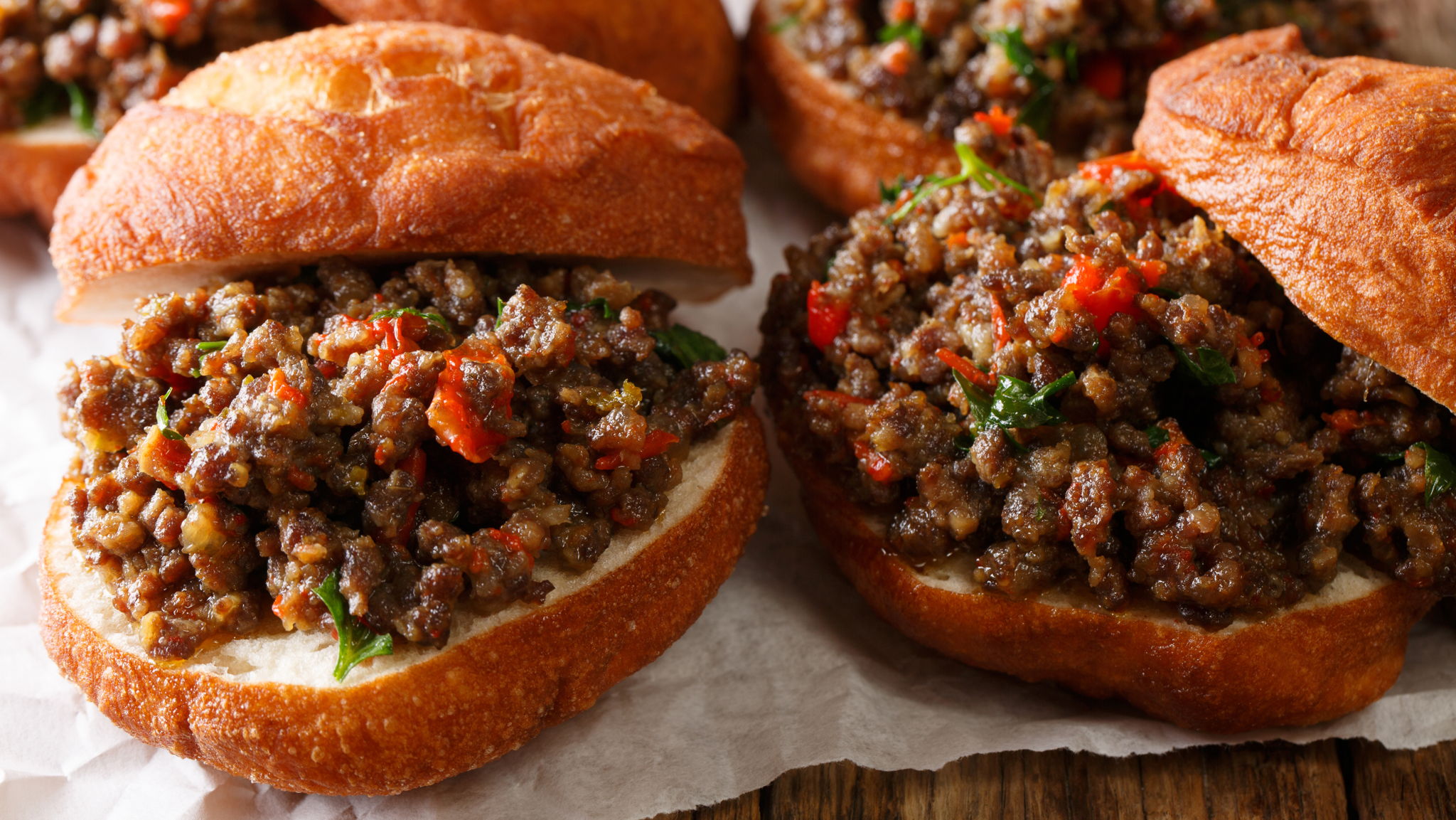 Vetkoek and mince