|
Gavin de Vos is one of the members of the Sales Team at Encounters Travel. He has been working at Encounters Travel for over a year.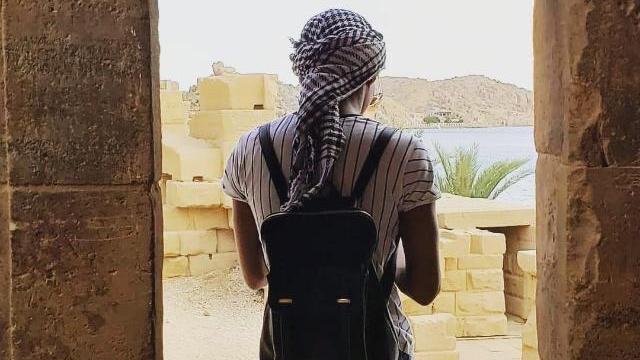 Personal life
Gavin was born in Cape Town, grew up there, and still resides there. For him, Cape Town is home. "I feel like it's the friendliest city. You can experience everything within one day. You get the best views of Table Mountain, you can go to the greatest beaches, like Camps Bay, and there are the historical aspects, like Robben Island, Bo Kaap, and District Six."
Gavin describes himself as "reserved and quiet, with a fun side". He says that once he gets to know someone well, he becomes very comfortable with them. He is an adventurous individual that "likes the finer things in life".
In his free time, you will either find him spending time at the beach or out in nature. Or, shopping! Fashion is one of his passions and he says that he can spend a whole day shopping. He also takes an interest in cuisine and is an adventurous eater- an important characteristic for a traveller!
Education and career
Gavin obtained a diploma at Northlink College, where he studied travel and tourism. Before joining Encounters, he worked at several reputable travel companies in Cape Town. His love for working in the industry was fostered during this time, and he joined Encounters in December 2018.
Gavin's role at Encounters Travel
Gavin is part of small yet dynamic sales team at Encounters. The sales team is responsible for responding to enquiries, liaising with customers, and arranging and customising travel experiences for clients. He is one of three members who work as travel consultants within the sales team. Their main job is to organise and arrange everything within a customer's chosen tour package. They assist with itineraries, accommodation, catering options, add-on and optional activities, and anything else that may be required. They can arrange tailor-made and private tour options, and flights can also be arranged if needed. "At Encounters, we are partnered with local travel agents in all the destinations we sell. This gives us valuable local insight and expertise on the ground," says Gavin.
Gavin sees himself as "the only king in the jungle". He explains this by saying that because he has worked in the industry for some time, and with different people, he has learnt to understand what people want for their holidays. He knows the best way to arrange the best holiday for someone- not only via email or telephone, but face-to-face as well (this comes from experience from his previous jobs).
Gavin's travels

Gavin is well-travelled within South Africa, and also undertook his first international trip in 2019.
He has travelled the famous Garden Route in South Africa's Western Cape province. This breathtaking region is well-known for its stunning coastal scenery and biodiversity. He has also visited the iconic Kruger National Park, renowned the world over for its staggering populations of wild animal species. Bigger than the country of Wales, the Kruger is home to a wealth of plant and animal life, including the legendary Big 5.
Gavin has also travelled to South Africa's Eastern Cape province, another beautiful part of the country. The fauna and flora is spectacular here too, and he enjoyed going on safari here as well.
In June 2019, Gavin embarked on his first overseas travel adventure. He travelled to Egypt with Encounters Travel, on our popular Discover Egypt tour. For Gavin, this was "scary, but exciting at the same time."
He thoroughly enjoyed his time in Egypt, where, he says, he loved learning about the culture. "I did my best to be an octopus and have my hands in everything." His favourite part of Egypt was "definitely Hurghada", where he stayed in a five-star Red Sea resort. A two-night all-inclusive stay here is included on the Discover Egypt tour. He especially loved the beach, as well as the amazing variety of restaurants to choose from. Another highlight was the hot-air balloon trip over Luxor, and he also loved the Nile felucca experience. "I never thought that I would sleep under the stars on the Nile."
If he had to choose, his favourite travel destination (so far) would be the Kruger. "I would go there over and over. It's so fascinating how you get to learn about nature and how it meets human behaviour; the fact that animals always respond to how we as humans treat them." He particularly loves the serenity of being in the bush. "Everything is so natural, not just on safari, but at the lodges as well." He loves animals and loved seeing the interactions between humans and animals on safari.
There are many more places that Gavin wants to travel to and is planning to explore in the future. He says that he is grateful to Encounters for "introducing group travel", as he is not a fan of travelling solo.