|
In a world that's brimming with wanderlust and exploration, the desire for travel experiences that are as unique as we are has never been stronger. Tailor-made holidays, often synonymous with personalized adventures, stand at the forefront of this travel revolution, offering the promise of one-of-a-kind journeys that cater to your individual dreams and desires.
Imagine exploring the world on your own terms, where every step of your adventure is thoughtfully crafted to match your interests, your pace, and your vision. It's the epitome of travel freedom, where the globe becomes your canvas, and you're the artist behind each stroke of the brush.
In this blog, we delve deep into the realm of tailor-made holidays, uncovering the secrets to booking the best tailor-made trips, what sets them apart from conventional travel, and the tailor-made travel experiences that await you in 2023 and 2024. Whether you're a seasoned traveler or someone planning your very first adventure, this guide is your compass to navigating the world of bespoke journeys.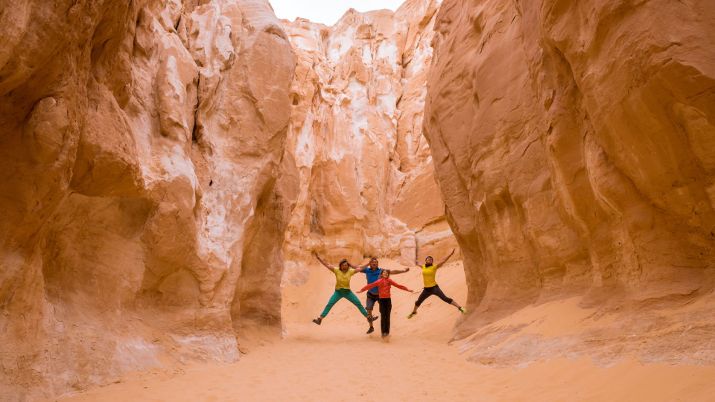 How does tailor-made travel work?
Tailor-made travel, also known as custom or bespoke travel, is a personalized approach to creating travel experiences that cater to the specific desires, preferences, and interests of individual travelers or small groups. Here's how tailor-made travel typically works:
Consultation and Planning:

The process begins with a consultation between the traveler(s) and one of our specialist travel consultants.
During this consultation, the traveler discusses their interests, budget, preferred destinations, travel dates, and any special requests or requirements.

Customized Itinerary:

Based on the information gathered in the consultation, the travel specialist creates a unique and customized itinerary that reflects the traveler's preferences, as well as their specialist travel advice.
The itinerary may include a mix of activities, accommodations, transportation options, and experiences that align with the traveler's interests, whether that's cultural exploration, adventure, relaxation, or a specific theme.



Accommodations:

Tailor-made travel allows for the selection of accommodations that match the traveler's preferences, from luxury hotels and boutique inns to eco-lodges and private villas.



Activities and Experiences:

Travelers can choose the activities and experiences they want to include in their itinerary. This can range from guided tours of historical sites to outdoor adventures, culinary experiences, and cultural interactions.



Transportation:

Travelers can select their preferred mode of transportation, whether it's private transfers, domestic flights, train journeys.



Flexible Scheduling:

Tailor-made travel provides flexibility in terms of scheduling. Travelers can set their own travel dates, allowing them to depart when it's most convenient for them.



Budget Management:

Travel specialists work within the traveler's specified budget, offering options and recommendations that align with the financial constraints provided.



Destination Expertise:

Our travel specialists have extensive knowledge of the chosen destination, ensuring that the itinerary is well-informed and takes advantage of unique local opportunities.



Support and Guidance:

Throughout the trip, travelers typically have access to 24/7 support from us, ensuring that any issues or questions are promptly addressed.



Adaptability:

Tailor-made travel allows for adjustments to the itinerary during the trip. If travelers wish to change plans or explore new opportunities on the go, these modifications can often be accommodated based on availability.



Local Guides:

All of our tailor-made trips include the services of experienced local guides who provide insights into the culture, history, and traditions of the destination.



Memorable Experiences:

The result is a travel experience that is meticulously designed to be memorable and align with the traveler's individual preferences and passions.
Tailor-made travel offers the ultimate freedom to explore the world in a way that is as unique as the traveler themselves. It's an opportunity to craft a journey that reflects your dreams and desires, ensuring that every moment of your adventure is precisely what you envisioned.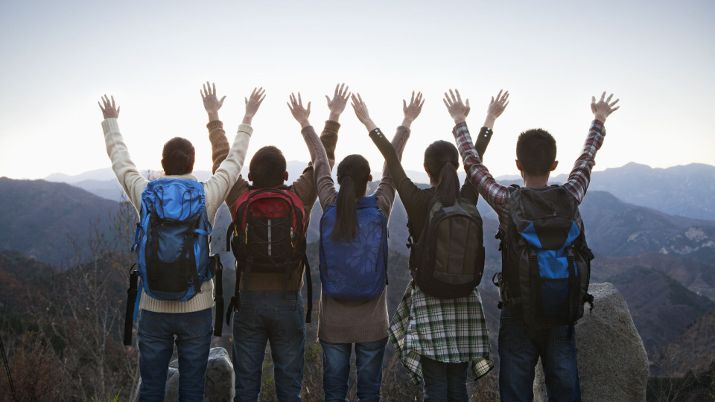 What are the advantages of tailor-made holidays? Will I see more of the destination I plan to visit?
Tailor-made holidays offer several advantages, and one of the key benefits is the ability to see more of the destination you plan to visit. Here are some of the advantages of tailor-made holidays, including how they enhance your exploration of the destination:
Personalization: Tailor-made holidays are customized to your preferences, allowing you to focus on the aspects of the destination that interest you the most. This ensures a more fulfilling and enjoyable experience.

Flexibility: You have control over your itinerary, which means you can spend more time in places that intrigue you and less time on activities or locations that don't align with your interests.

Unique Experiences: Tailor-made trips often include unique and off-the-beaten-path experiences that you might not find on standard group tours. This can lead to a deeper connection with the local culture and a richer exploration of the destination.

Quality Time: With a personalized itinerary, you can allocate more time to explore and immerse yourself in each location, enhancing your understanding of the local culture, history, and people.

Fewer Time Constraints: You're not bound by the fixed schedules of group tours, allowing you to travel at your own pace and make spontaneous discoveries. This can lead to more in-depth exploration and a greater connection with the destination.

Access to Local Experts: All of our tailor-made tours provide local guides who are experts in the destination's culture and history. These guides offer valuable insights, enhancing your overall experience.

Adaptability: If you wish to make changes to your itinerary during the trip or explore unexpected opportunities, tailor-made tours are adaptable and can accommodate these shifts in plans.

In-Depth Exploration: Tailor-made holidays often include more in-depth visits to attractions, allowing you to delve deeper into the history, art, and culture of the destination.

Freedom to Explore: You can choose to explore less touristy areas and engage with local communities, leading to a more authentic and enriching travel experience.

Better Accommodations: Our tailor-made tours offer a choice of accommodations that align with your preferences, whether you seek luxury, boutique, or unique lodging options.

Travel at Your Convenience: You can select your preferred travel dates, making it possible to avoid crowds and peak seasons, which can lead to a more peaceful and enjoyable trip.

Special Occasions: Tailor-made holidays are ideal for celebrating special occasions like honeymoons, anniversaries, or milestone birthdays, as they can be customized to make these moments extra memorable.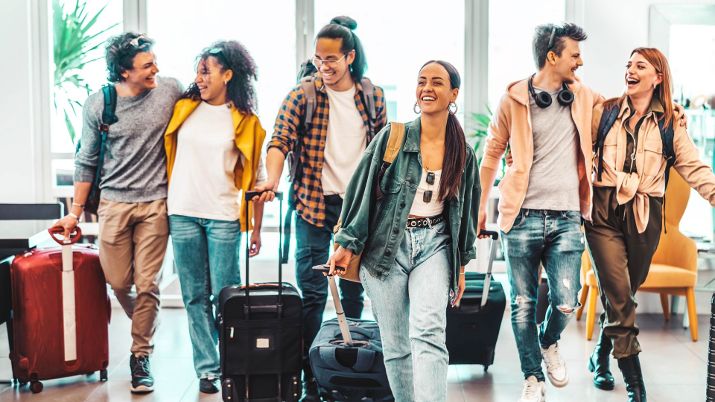 What the difference between tailor made and pre made itinerary?
Tailor-made itineraries are customized to meet the specific preferences, interests, and requirements of the traveler or group. They offer a high level of personalization, with flexibility to choose travel dates, destinations, activities, accommodations, and more. Travelers can enjoy unique, off-the-beaten-path experiences tailored to their interests, spend quality time at places they're most interested in, and adapt the itinerary as they go. Local guides and accommodation choices are often aligned with individual preferences, and cost control is in the hands of the traveler.
Pre-made itineraries, on the other hand, are pre-designed travel packages with a set schedule, destinations, activities, and accommodations. They offer limited flexibility in terms of travel dates, activities, and accommodations. These itineraries provide standardized experiences that are the same for all travelers on that particular tour, with limited time at each site. Making changes to the itinerary during the trip can be challenging, and general guides are typically provided. Accommodations and costs are fixed and may not cater to individual preferences.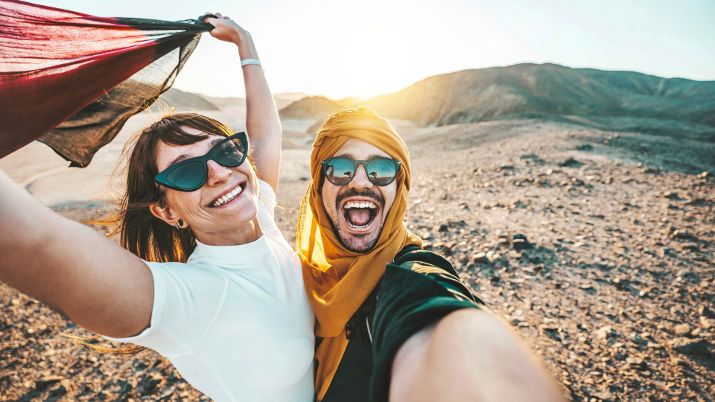 How do I choose a travel company?
Choosing the right travel company for tailor-made vacations is essential to ensuring your trip meets your expectations and provides a memorable experience. Here are some steps to help you select a travel company for your tailor-made vacation:
Identify Your Travel Goals:

Before choosing a travel company, determine your travel goals. What kind of experience are you looking for? Are you interested in cultural immersion, adventure, relaxation, or a specific theme like wildlife or history? Knowing your goals will help you find a company that specializes in your area of interest.



Research Multiple Companies:

Start by researching several travel companies that offer tailor-made vacations. You can use online resources, travel forums, and recommendations from friends or family to create a list of potential companies, however, we believe that we are the best!



Check for Expertise:

Look for companies that specialize in the destinations or types of travel you're interested in. Expertise in specific regions or types of trips can greatly enhance your experience.



Read Reviews and Testimonials:

Reading reviews and testimonials from previous clients can provide valuable insights into the company's reputation and the quality of their services. Look for companies with positive feedback and a track record of satisfied customers.



Visit Their Website:

Explore the company's website to get a sense of their offerings, sample itineraries, and the level of customization they provide. Pay attention to the range of destinations and the types of experiences they offer.



Inquire About Customization:

Contact the companies on your list and inquire about their customization process. Ask how they work with travelers to tailor trips to individual preferences and interests. A good company should be willing to listen to your needs and provide options.



Ask About Local Guides:

If local guides are part of the package, inquire about their qualifications and expertise. Experienced local guides can greatly enhance your understanding of the destination.



Compare Costs:

Get detailed cost breakdowns from each company. Understand what is included in the price and whether there are any hidden fees. Ensure that the company is transparent about costs and works within your budget.



Check for Flexibility:

Assess how flexible the company is with changes to the itinerary during the trip. Being able to adapt to unforeseen circumstances or new opportunities is an important aspect of tailor-made travel.

Consider Sustainability and Responsible Travel:

If responsible and sustainable travel is important to you, inquire about the company's commitment to these principles. Ask about their environmental and ethical practices.



Trust Your Instincts:

Ultimately, choose a company that aligns with your values, goals, and preferences. Trust your instincts, and go with the company that makes you feel most confident about your upcoming journey.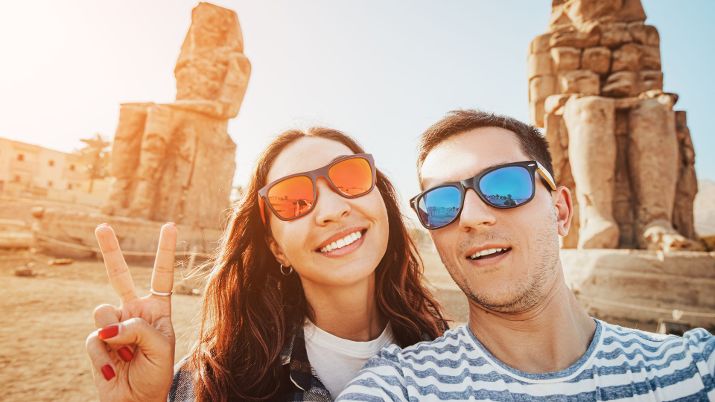 Can you relax on a tailor-made holiday?
Yes, you can absolutely relax on a tailor-made holiday. In fact, tailor-made holidays are designed to provide you with the ultimate flexibility and customization, allowing you to include relaxation and leisure time as part of your itinerary. Here's how you can ensure relaxation on a tailor-made vacation:
Select Your Preferred Accommodations: Choose accommodations that cater to your comfort and relaxation preferences. Whether it's a luxury resort, a tranquil boutique hotel, a spa retreat, or a secluded villa, you can customize your lodging to align with your relaxation needs.

Include Downtime: Work with our travel specialist to include periods of downtime in your itinerary. This could mean free afternoons, days at the beach, or time to unwind by the pool.

Spa and Wellness: If relaxation involves spa treatments, yoga sessions, or wellness activities, incorporate these into your tailor-made itinerary. Many destinations offer wellness options that can be tailored to your preferences.

Leisurely Activities: Choose activities that are low-key and enjoyable, such as leisurely strolls, scenic drives, or peaceful boat rides. You have the freedom to select activities that help you unwind.

Extended Stays: Consider extending your stay in certain destinations to allow for a more relaxed pace. This provides the opportunity to truly soak in the atmosphere and culture of the place.

Local Cuisine: Enjoying the local cuisine is often a relaxing and delicious part of travel. Customize your itinerary to include dining experiences at your own pace and leisure.

Avoid Over-Packing Your Itinerary: While it's tempting to see and do as much as possible, resist the urge to over-schedule. A crowded itinerary can lead to stress and exhaustion. Tailor your trip to include a manageable number of activities each day.

Quality over Quantity: Prioritize quality experiences over quantity. A few well-chosen, meaningful experiences can be more relaxing and memorable than a packed schedule of tourist attractions.

Peaceful Retreats: Consider adding stays in peaceful, less touristy areas where you can escape the crowds and enjoy tranquility.

Travel During Off-Peak Seasons: Opting for travel during off-peak seasons can lead to a more relaxed and peaceful environment in popular destinations.

Plan for Rest Days: Allocate specific rest days in your itinerary where your only agenda is relaxation. Use this time to read a book, take a nap, or simply enjoy the surroundings.

Be Vocal About Your Preferences: Communication with your travel specialist is key. Clearly express your desire for relaxation and the types of experiences that contribute to a relaxed and enjoyable vacation.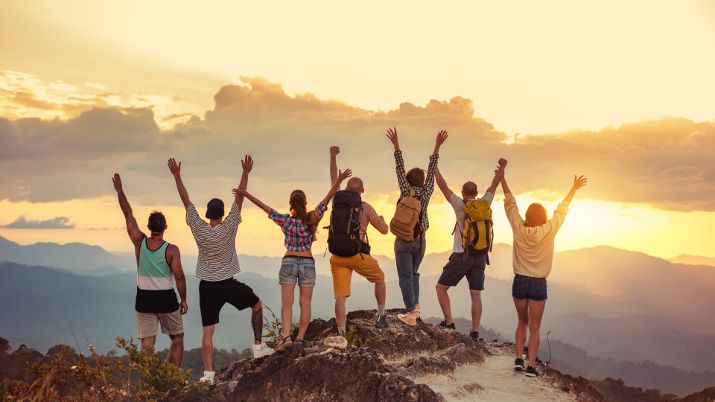 Debating group holidays vs tailor-made holidays, and which is right for you?
Choosing between group holidays and tailor-made holidays can be a significant decision, as it impacts the overall experience and your travel satisfaction. The choice ultimately depends on your personal preferences, travel goals, and the type of experience you seek. Let's explore the key considerations for each option to help you decide which is right for you:
Group Holidays:
Pros of Group Holidays:

Cost-Effective: Group holidays often cost less than tailor-made trips because expenses are shared among the participants. Group discounts may also apply.
Social Interaction: Group tours provide the opportunity to meet and connect with other travelers who share your interests.
Structured Itineraries: Group tours offer pre-planned, structured itineraries, making them convenient for those who prefer not to plan every detail.
Professional Guides: All our group tours come with experienced guides who provide insights into the destination's culture and history.
Less Planning: Group tours require minimal effort in terms of planning, making them suitable for travelers who prefer a hassle-free experience.



Cons of Group Holidays:

Limited Flexibility: Group tours have fixed itineraries and schedules, leaving little room for personalization or adapting to individual preferences.
Less Privacy: Traveling with a group means less privacy and independence, as you share accommodations, transportation, and activities with others.
Crowds: Popular group tours may attract larger crowds, leading to crowded attractions and a less intimate experience.
Rigid Timelines: Group tours often follow tight schedules, which can be stressful and less relaxing for some travelers.
Tailor-Made Holidays:
Pros of Tailor-Made Holidays:

Complete Customization: Tailor-made holidays are entirely personalized to your preferences, allowing you to create the ideal trip.
Flexibility: You have control over your travel dates, pace, accommodations, and activities. You can adapt your itinerary on the go.
Unique Experiences: Tailor-made trips can include unique and off-the-beaten-path experiences, providing a deeper connection with the destination.
Privacy and Independence: Tailor-made travel offers greater privacy and independence, allowing you to explore at your own pace.
Quality Time: You can spend more time at places you find most interesting and meaningful.



Cons of Tailor-Made Holidays:

Potentially Higher Cost: Tailor-made holidays can be more expensive due to the customized nature and personal attention provided by the travel company.
More Planning: Planning a tailor-made trip requires more effort and time on your part, as you work closely with a travel specialist.
Responsibility for Decisions: You are responsible for making decisions about your trip, which may be overwhelming for some travelers.
Which is Right for You?
Choose a Group Holiday if:

You prefer a structured, hassle-free experience with minimal planning.
You enjoy social interactions and the opportunity to meet new people.
You have a tighter budget and are looking for a cost-effective option.
You're comfortable with a more generic travel experience and don't mind larger crowds at popular attractions.



Choose a Tailor-Made Holiday if:

You want complete control over your itinerary, with the ability to tailor every aspect to your interests and preferences.
You seek unique and personalized experiences, off-the-beaten-path adventures, and in-depth cultural exploration.
You value privacy and independence, and want the freedom to travel at your own pace.
You're willing to invest the time and effort required for trip planning and enjoy being in control of your travel experience.
Ultimately, the choice depends on your individual travel style, goals, and priorities. Tailor-made holidays offer the highest level of personalization, but they require more active involvement in the planning process. Group holidays are more structured and cost-effective, making them suitable for those who prefer a guided and social travel experience.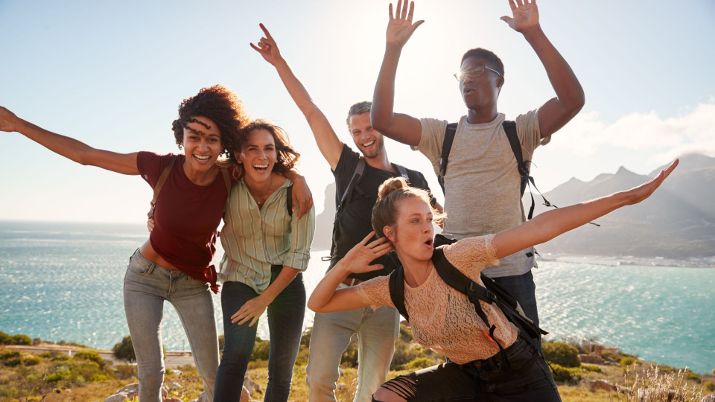 How expensive is tailor-made travel? Can it save you money?
The cost of tailor-made travel varies significantly based on factors like the destination, level of customization, accommodations, activities, and more. While tailor-made travel can be perceived as more expensive than standardized group tours, it offers excellent value for personalized experiences.
It can save you money in specific situations, especially if you travel with a group, choose cost-effective accommodations and activities, and plan your trip during off-peak seasons. Ultimately, tailor-made travel allows you to control your budget, ensuring you get the most value for your travel preferences and priorities.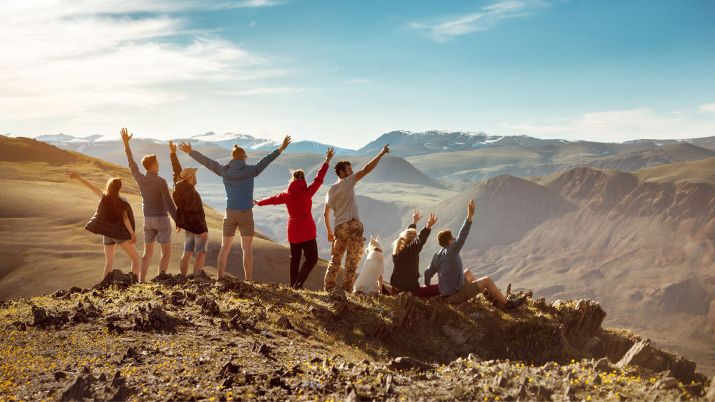 How flexible is tailor-made travel?
Tailor-made travel is highly flexible, offering you the freedom to customize nearly every aspect of your trip. You can choose your travel dates, destinations, accommodations, activities, and pace of travel. This flexibility allows you to craft a travel experience that aligns perfectly with your preferences and interests.
Additionally, tailor-made travel provides the adaptability to make changes to your itinerary during the trip, accommodating unexpected opportunities or adjusting your plans based on your evolving preferences. This level of flexibility is one of the key advantages of tailor-made travel, ensuring that your journey is uniquely yours and meets your individual desires.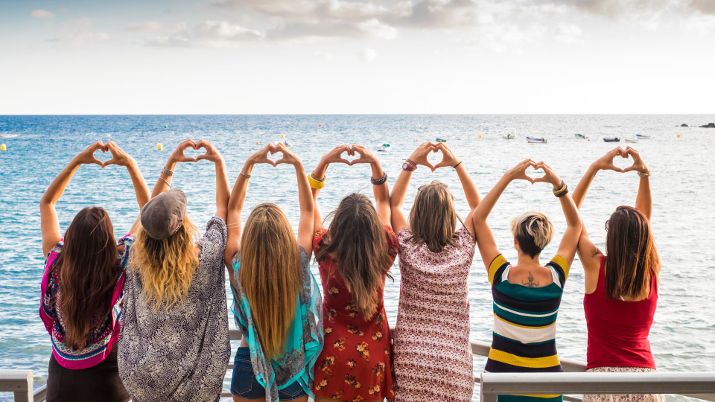 How will you look after my safety on a tailor-made trip?
Ensuring your safety on a tailor-made trip is a top priority for reputable travel companies. They take several measures to provide a secure and worry-free travel experience:
Local Expertise: We work with knowledgeable local guides who are well-versed in the destination's culture, safety protocols, and potential risks.

Risk Assessment: Prior to your trip, experts evaluate potential risks in the destination and make necessary adjustments to the itinerary to ensure your safety.

Emergency Contacts: You will have access to 24/7 emergency contact information, ensuring immediate support if issues or emergencies arise.

Quality Accommodations: Accommodations are carefully selected to meet safety standards, offering secure and comfortable lodging options.

Safe Transportation: We arrange for reliable and safe transportation, whether public or private, and ensure that drivers meet safety requirements.

Travel Insurance: We require travel insurance for all of our tours, covering unexpected events such as medical emergencies or trip cancellations. You can purchase it with us or buy it yourself.

Local Insights: Local guides share safety tips, cultural norms, and advice to help you navigate the destination safely.

Pre-Trip Briefing: You may receive a pre-trip briefing, covering safety guidelines and local customs to ensure a respectful and secure experience.

Monitoring and Adaptation: We continuously monitor the situation in your destination and adapt the itinerary if needed to keep you safe.

Emergency Plans: Robust emergency plans are in place to address medical issues, natural disasters, political instability, or other unforeseen events.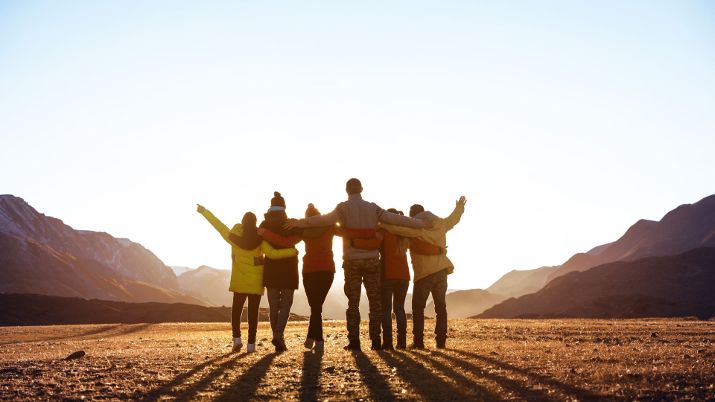 Who is tailor-made tours for? Are you the right type of traveler for it?
Tailor-made tours are an excellent choice for a wide range of travelers who value personalization, customization, and flexibility in their travel experiences. They are particularly well-suited for the following types of travelers:
Travelers with Specific Interests: If you have specific interests or hobbies, such as history, culture, wildlife, adventure, or photography, tailor-made tours can be designed to cater to your passions.

Couples and Honeymooners: Tailor-made trips offer a romantic and intimate experience, making them an ideal choice for couples and honeymooners seeking a special and memorable journey.

Families: Families can benefit from tailor-made tours by customizing the itinerary to accommodate the needs and preferences of family members of different ages.

Solo Travelers: Solo travelers looking for a personalized and secure travel experience can benefit from tailor-made tours with private guides and itineraries designed to suit their interests.

Group Travelers: Groups of friends, extended families, or colleagues can enjoy the benefits of tailor-made travel, as it offers the flexibility to cater to group dynamics and preferences.

Mature Travelers: Older travelers who prefer a more relaxed and comfortable pace or who have specific requirements can find tailor-made tours to be a great fit.

Special Occasions: Tailor-made travel is perfect for celebrating special occasions like anniversaries, milestone birthdays, or other significant life events.

Repeat Travelers: Seasoned travelers who have explored popular destinations and seek unique, off-the-beaten-path experiences often choose tailor-made tours to satisfy their wanderlust.

Travelers with Time Constraints: If you have limited time to explore a destination, a tailor-made tour can help you maximize your experience by focusing on your top priorities.

Luxury Travelers: Travelers looking for a high-end, luxurious experience can customize their itinerary with upscale accommodations, private transport, and exclusive activities.

Cultural Enthusiasts: Those who have a deep interest in local cultures, traditions, and history can create tailor-made trips that prioritize cultural immersion.

Nature and Adventure Lovers: Tailor-made tours can include outdoor adventures, wildlife encounters, and exploration of natural wonders for those who enjoy the great outdoors.

Anyone Seeking Flexibility: Travelers who want the freedom to set their own travel dates, adjust their itinerary on the go, and explore at their own pace find tailor-made tours highly appealing.
Why book your tailor-made vacation with us?
Booking your tailor-made vacation with us offers several compelling reasons to enhance your travel experience. Here are the key benefits of choosing us for your tailor-made trip:
Expertise: We specialize in travel planning and have extensive knowledge of destinations, allowing us to create a well-informed and tailored itinerary for your vacation.

Customization: We work closely with you to customize every aspect of your trip, ensuring it aligns with your interests, preferences, and budget.

Time Savings: Planning a tailor-made vacation can be time-consuming. We handle all the logistics, saving you the effort of researching, booking, and organizing each element of your trip.

Local Insights: We often have local contacts and experienced guides who provide valuable insights into the destination, culture, and traditions, enhancing your travel experience.

Exclusive Experiences: We can arrange unique and exclusive experiences that may not be readily available to independent travelers, providing memorable moments during your journey.

Cost Efficiency: We may have access to group discounts, special rates, and cost-saving options due to our industry connections, potentially reducing the overall cost of your trip.

Security and Support: We prioritize safety and have emergency protocols in place, ensuring you have support and assistance in case of unexpected events during your travels.

Less Stress: We handle all the details, from accommodations to transportation and activities, making your vacation planning stress-free.

Local Guides: Professional local guides can provide in-depth knowledge, enriching your understanding of the destination and creating a more immersive experience.

Convenience: Travel logistics are managed on your behalf, allowing you to focus on enjoying your trip rather than worrying about the details.

Cultural Immersion: Tailor-made itineraries can be designed to immerse you in the local culture, helping you connect with the destination in a meaningful way.

Flexible Scheduling: We can create a flexible itinerary that adapts to your schedule, allowing you to travel when it's most convenient for you.

Peace of Mind: Knowing that your vacation is well-planned and managed by experts provides peace of mind, allowing you to relax and fully enjoy your journey.

Adaptability: We can adjust the itinerary during the trip to accommodate changes in plans or new opportunities that may arise.

Variety of Options: We offer a wide range of destinations and trip types, ensuring you have the freedom to choose the perfect vacation for your interests and goals.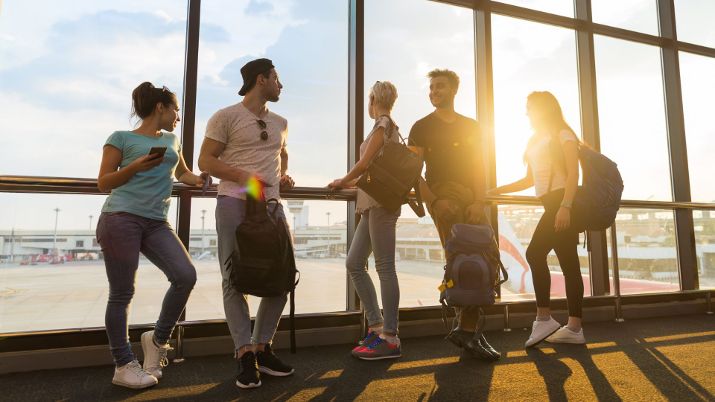 Curious about tailormade travel in 2023 & 2024? Speak to one of our travel specialists
All of our small group tours, family tours and shoestring tours which run on set departure dates may also be arranged privately and adjusted if you would like to make any changes or just not join a group. We also feature a further selection of tours here to give you some more ideas.
These tailor-made holidays are designed to allow you see and experience new places, to expand your knowledge and help you appreciate the cultural heritage of the countries you are visiting. We try to ensure all our itineraries are well balanced and immersive, and design them to allow you to get the most out of your often limited time. Most incorporate some free time to allow for you to go off on your own and explore these new and exciting places. Often this free time can be the most rewarding, with opportunities to meet, talk and relax with the local people.
Our local guides are all well trained, experts in their country's culture and history, and are with as much or little as you wish during the trip. We use many different modes of transport both public and private, and where public transport is used, we know the quality of the service and ensure all your needs are met.
Please contact us if you have any questions about adjusting or amending any of our set tours for your party. We'll provide you with options, further suggestions and prices so you end up with the holiday you're looking for.