|
One of the first facts you'll learn when travelling on a Croatia tour is that many different nations have ruled the territory throughout history. This means that your tastebuds will sample cuisine inspired by a multitude of cultures.
The expansive coastline boasts fresh seafood dishes while the inland regions offer the classic Italian and Middle Eastern style beef and lamb dishes.
Because of the expansive offering, we have narrowed down a list of 5 dishes to give you an idea of why Croatia is a definite bucketlist location for your palate.
Soparnik
We kick off with a dish that the Croatian Ministry of Culture has declared the intangible cultural heritage of Croatia. Many local families enter their swiss chard filled savory pie to compete for the annual title of best Soparnik. This makes July an ideal month to sample an award-winning, homemade, national dish on the Dalmatian coast.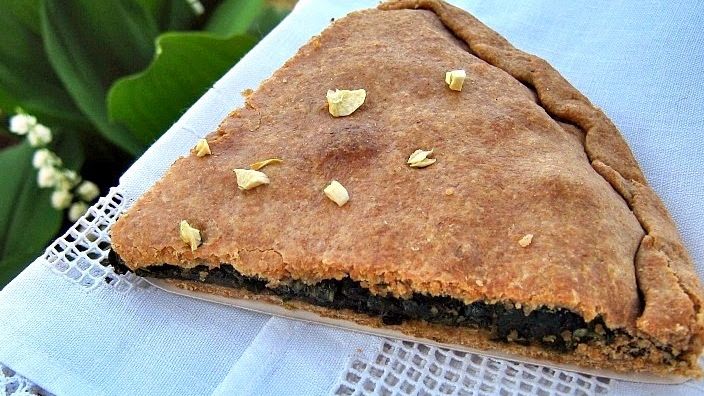 Cripnje
Very easily found all over Croatia, a meal comprising of meat and vegetables is cooked under a bell-shaped, terracotta or iron dome over the extreme heat of burning embers. Known by locals as ispod čripnje (under the lid), a few simple in-season ingredients are layered starting with potatoes, followed by the meat or seafood and lastly vegetables and herbs.
Risotto
Black, white or Skradin, there's a risotto for everyone. Black risotto, or crni rižot, is dyed by the ink of the cuttlefish used in the dish, where white risotto incorporates local shellfish and fresh fish, similar to the Italian style meal. Skradin, or locally known as Skradinski rižot, is not as easy to find as it takes a cool 12 hours to prepare. Traditionally cooked by the local men, this veel delicacy is a must to plan ahead for.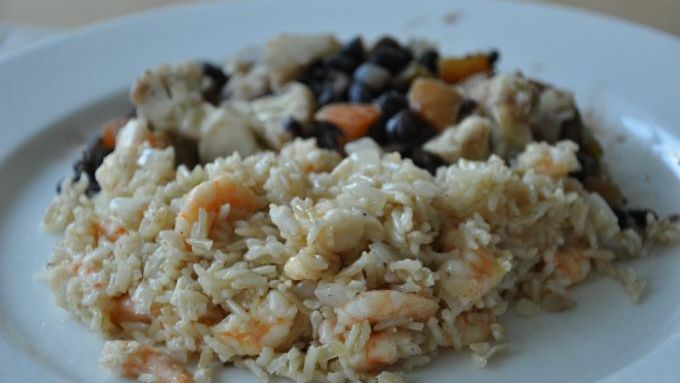 Pasticada with Gnocchi
A very popular dish on the Dalmatian coast and best tasted in a local home. Why? Because the preparation involves marinading top round or rump steak over multiple days and roasting for 5 hours. Traditionally served with gnocchi, this special occasion dish can often be found at weddings or Christmas celebrations.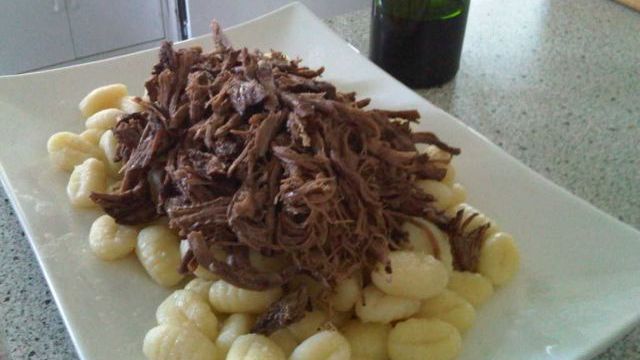 Did you know...
The Motovun forests in Istria are rumored to contain the highest concentration of truffles in the world? Not as famed as their Italian counterparts, these go for roughly half the price of those in Italy.
Kremsnita
What could be described as cream cake is a perfect option to pair with coffee after a delicious lunch. Layers of white custard and cream are sandwiched by a flaky crust, topped with powdered sugar, enough to send you into a food coma.

From the local dishes, shops, and recipes, you will notice the strong influence of olive oil that the country has a long history of producing. Rumored to be planted 1600 years ago by Romans, the longest living olive tree in Croatia can be seen still bearing fruit on the Island of Brijuni.
The unique cuisine, inspired by its rich cultural and natural heritage, will take your tastebuds on a journey as you visit each vastly differing region.