|
Welcome to Naama Bay, Egypt's hidden gem and paradise for beach lovers and adventure seekers! Nestled on the stunning shores of the Red Sea, this vibrant resort town offers a mix of sun-soaked beaches, exhilarating water activities, and a lively nightlife scene. Whether you're looking for relaxation or adventure, Naama Bay has it all.
Located in the heart of Sharm El Sheikh, on the southern tip of the Sinai Peninsula in Egypt, this vibrant resort town offers a unique blend of natural beauty, thrilling activities, and a fascinating history that dates back centuries.
Some travel companies will include visiting this attraction in their Egypt tours.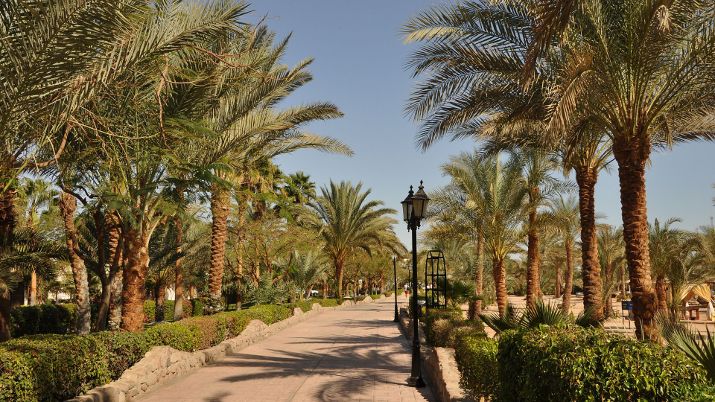 History and Heritage in Naama Bay Sharm el Sheikh
History and heritage are deeply rooted in Naama Bay, making it a must-visit destination for travelers seeking a rich cultural experience.
Naama Bay's history is not only preserved in its tangible sites but also in its local traditions and customs. The Bedouin people, who have inhabited the Sinai Peninsula for centuries, have their own unique way of life that has been passed down through generations. Their traditions, including their music, dance, and cuisine, are still prevalent in Naama Bay today. For a truly immersive cultural experience, visitors can partake in a traditional Bedouin dinner where they can savor authentic dishes, enjoy live music, and even try their hand at traditional dances.
In addition to its historical significance, Naama Bay offers a wide range of modern attractions and activities. From water sports such as snorkeling and diving to luxurious resorts and vibrant nightlife, there is something for everyone. Visitors can indulge in beach relaxation, embark on desert safaris, or even take a boat trip to explore the stunning coral reefs of the Red Sea. The juxtaposition of ancient history and modern amenities makes Naama Bay a unique travel destination.
Best time to visit Naama Bay
Let's start with the winter months, shall we? From November to February, Naama Bay experiences its peak tourist season. The weather during these months is mild and pleasant, with temperatures averaging around 20 to 25 degrees Celsius. This makes it the perfect time to soak up the sun, take a dip in the sea, and indulge in all the water activities Naama Bay has to offer. Whether you're into snorkeling, scuba diving, or simply lounging on the beach, you'll find plenty of opportunities to do so during the winter season. The vibrant coral reefs and diverse marine life make Naama Bay a haven for underwater enthusiasts. So grab your snorkel mask, strap on your fins, and get ready for an unforgettable aquatic adventure!
Moving on to the spring months of March and April, the weather starts to warm up even more, with temperatures ranging from 25 to 30 degrees Celsius. This is the perfect time for those who prefer a slightly hotter climate but still want to avoid the scorching summer heat. The beach crowds are somewhat thinner during this time, allowing for a more peaceful and relaxed atmosphere. It's a great time to explore the nearby attractions, such as the stunning Ras Mohammed National Park or take a desert safari to witness the breathtaking sunset over the mountains. And let's not forget the vibrant nightlife of Naama Bay! Hit the clubs, enjoy some delicious cocktails, and dance the night away under the starry Egyptian sky.
As we enter the summer months of May to August, Naama Bay experiences its hottest temperatures, ranging from 30 to 38 degrees Celsius. This is peak summer season, and if you're someone who loves basking in the sun and enjoys a lively and bustling atmosphere, then this is the time for you! The beaches are buzzing with activity, with tourists and locals alike soaking up the rays and enjoying the water sports. Just remember to bring plenty of sunscreen, stay hydrated, and seek shade during the peak hours of the day to avoid sunburn and heatstroke. The high temperatures also make it the perfect time to indulge in some refreshing drinks like a cold beer or a tropical cocktail, which you can enjoy while lounging by the pool or beach.
Finally, let's not forget the autumn months of September and October. The weather during these months starts to cool down, with temperatures averaging around 28 to 35 degrees Celsius. This is a great time to visit if you prefer a slightly milder climate and want to avoid the large crowds of the summer season. The sea is still warm enough for swimming and snorkeling, and you'll find that the beaches are less crowded, allowing for a more peaceful and relaxed experience. It's an ideal time for couples looking for a romantic getaway or families seeking a quieter vacation. Plus, you'll have the chance to witness some stunning sunsets reflecting off the tranquil waters of the Red Sea.
Top attractions in Naama Bay
One of the top attractions in Naama Bay is the Ras Mohammed National Park. Situated at the southernmost tip of the Sinai Peninsula, this park is a paradise for divers and snorkelers. With its diverse marine life, including colorful coral reefs and tropical fish, it offers an unforgettable underwater experience. The park also boasts stunning white sandy beaches, where visitors can soak up the sun and enjoy the breathtaking views of the Red Sea.
If you are an adrenaline junkie looking for an exhilarating experience, a visit to the Aqua Blue Water Park is a must. This thrilling water park offers a wide range of water slides and rides that will leave you breathless. From the heart-pounding Kamikaze slide to the relaxing lazy river, there is something for everyone. The park also has plenty of lounge areas and restaurants, making it a perfect place to spend a fun-filled day with family and friends.
For those interested in learning about the history and culture of the region, a visit to the Coptic Church of Sharm el-Sheikh is highly recommended. This beautiful church, dating back to the 4th century, is a testament to the Coptic Christian heritage in Egypt. Visitors can explore the stunning architecture, admire the intricate frescoes, and learn about the history of Christianity in the region.
Nature enthusiasts will be delighted by the beauty of the Nabq Protected Area. Located just a short distance from Naama Bay, this nature reserve is home to a wide variety of plant and animal species. Visitors can hike through the desert trails, spot rare birds, and even encounter desert foxes and gazelles. The reserve also offers stunning panoramic views of the surrounding mountains and the Red Sea, making it a photographer's paradise.
If you want to experience the vibrant nightlife that Naama Bay is famous for, head to the Hard Rock Cafe. This iconic venue offers live music, delicious food, and a lively atmosphere that will keep you entertained all night long. Whether you want to dance the night away or simply enjoy a drink with friends, the Hard Rock Cafe is the place to be.
If you are looking for some retail therapy, the Il Mercato shopping center is the perfect destination. This open-air mall offers a wide range of shops and boutiques, selling everything from local handicrafts to international brands. Visitors can stroll through the beautifully landscaped Naama Bay promenade, enjoy a cup of coffee at one of the cafes, or shop till they drop.
Finally, no trip to Naama Bay would be complete without a visit to the stunning Old Market. This bustling bazaar is a treasure trove of local handicrafts, spices, and souvenirs. Visitors can haggle with the friendly shop owners, sample delicious street food, and immerse themselves in the vibrant atmosphere. The Old Market is a feast for the senses and a must-visit for any traveler in Naama Bay.
Exploring the resorts and accommodations of Naama Bay
First on our list is the fabulous Hilton Sharm Dreams Resort. This resort is a true gem, offering luxurious accommodations and unparalleled service. From the moment you step foot inside the lobby, you are greeted with warm smiles and a welcoming atmosphere. The rooms are spacious and elegantly decorated, providing you with the utmost comfort during your stay. And the best part? The resort boasts a private beach, where you can soak up the sun and take a dip in the refreshing waters of the Red Sea.
Another fantastic option is the Maritim Jolie Ville Resort & Casino. This resort is perfect for those seeking both relaxation and excitement. The beautifully landscaped gardens create a tranquil environment, allowing you to unwind and escape from the hustle and bustle of everyday life. If you're in the mood for some fun, head over to the resort's casino and try your luck at the tables. Who knows, you might just leave as a big winner!
For those who prefer a more family-friendly atmosphere, the Sultan Gardens Resort is an ideal choice. This resort caters to all ages, ensuring that everyone in the family has a memorable experience. With its extensive array of activities, ranging from a water park to a kids club, there will never be a dull moment at the Sultan Gardens Resort. And let's not forget about the fantastic dining options available. From delicious international cuisine to mouthwatering Egyptian delicacies, your taste buds will be in for a treat!
If you're a diving enthusiast, look no further than the Four Seasons Resort Sharm El Sheikh. This resort is located right on the shores of the Red Sea, offering easy access to some of the world's most breathtaking dive sites. Whether you're a beginner or an experienced diver, the resort's PADI-certified instructors will ensure that you have a safe and unforgettable diving experience. And when you're not exploring the underwater world, you can indulge in the resort's luxurious spa treatments or simply relax by the infinity pool, enjoying the stunning views of the sea.
Last but certainly not least, we have the Rixos Seagate Sharm. If you're looking for a resort that truly has it all, then this is the place for you. From its multiple swimming pools to its private beach and water park, the Rixos Seagate Sharm offers endless entertainment options for guests of all ages. The resort's spacious and modern rooms provide a comfortable retreat after a day of excitement, and the wide range of dining options ensures that you never go hungry. With its top-notch facilities and exceptional service, the Rixos Seagate Sharm guarantees a vacation filled with fun and relaxation.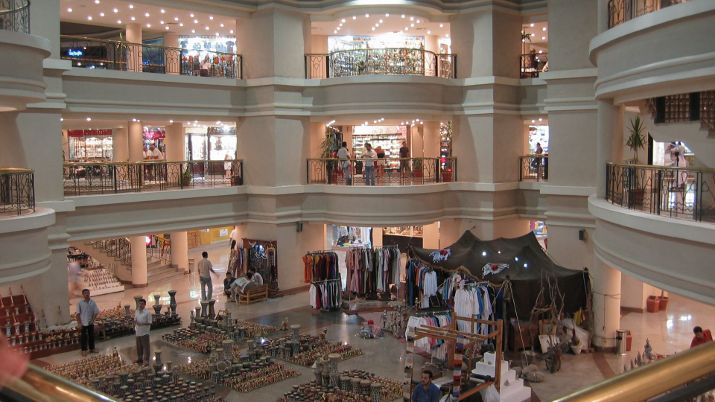 Top restaurants to eat at while in Naama Bay
First up, let's talk about "Karma Sutra." Now, don't let the name fool you - this place is all about delectable Indian cuisine. From the moment you step foot inside, the aromatic spices will transport you straight to the vibrant streets of Mumbai. With their wide variety of curries, tandoori delights, and mouthwatering desserts, you're guaranteed a truly authentic Indian feast here.
If you're a lover of all things Mediterranean, then "El Fanar" is the spot for you. Perched on a hill overlooking the Red Sea, this restaurant offers a picturesque dining experience. The menu boasts an array of fresh seafood dishes, mezze platters bursting with flavor, and traditional Egyptian specialties. Pair your meal with a refreshing cocktail, and you've got a recipe for a memorable dining experience.
Craving some Italian comfort food? Look no further than "Bella Vista." This cozy establishment serves up classic Italian dishes that will make your heart sing. From wood-fired pizzas with perfectly crispy crusts to homemade pasta drowned in rich sauces, you'll find yourself in Italian food heaven. And don't forget to leave room for their sinful desserts - we highly recommend their tiramisu!
For those seeking a taste of traditional Egyptian cuisine, "Fares Seafood" is a must-visit. This laid-back, beachfront eatery showcases the freshest catch of the day, cooked to perfection. From grilled fish to seafood platters piled high with prawns, calamari, and lobster, you won't be disappointed. The friendly staff will ensure you feel right at home, and the stunning ocean view is simply the cherry on top.
Now, let's move on to "Mediterranean" - a culinary haven for seafood enthusiasts. With its elegant and modern ambiance, this restaurant sets the perfect stage for a memorable meal. From grilled octopus to succulent lobster, their seafood dishes are an absolute delight. And if you prefer turf over surf, fear not! Their menu also features a range of tender steaks that will satisfy any carnivorous cravings.
Last but certainly not least, we have "Get Fresh." As the name suggests, this spot is all about healthy and fresh eats. If you're in the mood for something light and nutritious, this is the place to be. Their menu offers a variety of salads, smoothie bowls, and vegan options that are bursting with flavor. Trust us, even the most dedicated meat-eaters won't miss their usual fare when they try the mouthwatering dishes at Get Fresh.
Getting around Naama Bay Transportation tips for travelers
First things first--let's talk about the airport. If you're flying in from abroad, you'll most likely arrive at Sharm El-Sheikh International Airport. Don't worry; reaching Naama Bay from the airport is a breeze. You have various transportation options available, depending on your budget and preferences.
If you're traveling on a tight budget, shared minibusses are a popular choice. Known as "service" taxis locally, these vehicles offer affordable fares and a chance to experience local culture firsthand. You'll find them waiting just outside the airport, and they'll take you directly to Naama Bay. Just keep in mind that shared minibusses may make multiple stops along the way, so expect a slightly longer journey.
For those who prefer a more convenient and private transportation option, pre-booking a private taxi is the way to go. There are several reliable taxi companies available at the airport, and you can arrange your ride in advance either through your hotel or directly with the taxi company. Private taxis are more expensive than shared minibusses, but they offer a quicker and more comfortable journey with no stops along the way.
Once you've arrived in Naama Bay, you'll be delighted to find that getting around within the town is hassle-free. The most popular mode of transportation for short distances is walking. Naama Bay's compact layout allows you to explore most of the town on foot. Whether you're strolling along the promenade or exploring the vibrant shopping districts, walking not only saves you money but also allows you to immerse yourself in the local atmosphere.
However, if you have a lot of luggage or simply prefer a faster mode of transportation, taxis are readily available throughout Naama Bay. Taxis in this area are typically white and green, making them easy to spot. Just make sure you negotiate the fare before getting in to avoid any surprises at the end of your journey. It's always a good idea to have some cash on you in case the taxi driver doesn't accept card payments.
For those who are feeling a bit adventurous, renting a bicycle is a fantastic way to explore Naama Bay and its surrounding areas. There are several bike rental shops in town, offering a range of bicycles to suit your preferences. From beach cruisers to mountain bikes, you'll find an option that suits your needs. Cycling not only allows you to explore at your own pace but also gives you the freedom to venture off the beaten path and discover hidden gems.
If you're planning on visiting the nearby attractions or exploring the natural wonders of the Sinai Peninsula, renting a car is highly recommended. Several car rental companies operate in Naama Bay, and you can easily arrange your rental at your hotel or through a travel agency. Having a car provides you with the flexibility to go wherever you please, whenever you please. Just remember to familiarize yourself with local traffic laws and regulations before hitting the road.
When it comes to getting around Naama Bay, it's worth mentioning that public transportation options are limited. Unlike some major cities, Naama Bay does not have a comprehensive public bus system. However, if you're looking to venture outside of town, you can rely on private tour operators or organized day trips. These excursions often include transportation to and from your hotel, making it a convenient way to explore the region's attractions without worrying about transportation logistics.
Family-friendly activities in Naama Bay
One activity that should definitely be on your list is snorkeling. Naama Bay is home to some of the most breathtaking coral reefs in the world, making it the perfect spot for an underwater adventure. Grab a mask and snorkel, and dive into the crystal-clear waters to discover vibrant marine life, including tropical fish, sea turtles, and even dolphins if you're lucky! Don't worry if you're a beginner, as there are many tour operators that offer guided snorkeling trips catered to all skill levels.
If you're looking for a more adrenaline-pumping experience, why not try your hand at parasailing? Take to the skies and soar above the sparkling waters of Naama Bay while enjoying panoramic views of the stunning coastline. This thrilling activity is sure to leave both kids and parents with unforgettable memories. Don't forget to bring your camera along to capture those awe-inspiring moments!
For those who prefer to stay on land, a camel ride through the desert is an absolute must. Hop on the back of a friendly camel and embark on a journey through the picturesque desert landscape surrounding Naama Bay. Let the rhythmic sway of the camel transport you to a world of tranquility as you take in the breathtaking views of the towering sand dunes. This unique experience is guaranteed to be a hit with the whole family.
If you're looking to cool off from the desert heat, why not head to one of the water parks in Naama Bay? These parks offer a wide range of thrilling water slides and attractions that are sure to keep the kids entertained for hours on end. From high-speed slides to lazy rivers and wave pools, there's no shortage of fun-filled activities to enjoy. Parents can kick back and relax in a sun lounger, knowing that their little ones are having the time of their lives.
If you're a fan of marine life, a visit to the Naama Bay Aquarium is a must. This fascinating attraction allows visitors to get up close and personal with a variety of marine species, including colorful coral, exotic fish, and even sharks. Walk through a glass tunnel surrounded by a vibrant underwater world and marvel at the beauty and diversity of the sea creatures. Educational and interactive exhibits ensure that both kids and adults leave with a deeper understanding and appreciation for marine conservation.
When it comes to dining options, Naama Bay has something to suit every taste bud. From authentic Egyptian cuisine to international favorites, the choices are endless. Whether you're in the mood for fresh seafood, mouthwatering kebabs, or indulgent desserts, you'll find it all in this bustling area. Take a stroll along the promenade and let the enticing aromas guide you to your next culinary adventure.
Local festivals and events in Naama Bay
1. Sharm El Sheikh Water Sports Festival
Get ready to dive into the excitement at the Sharm El Sheikh Water Sports Festival, an annual event that takes place right in the heart of Naama Bay. This festival showcases the adventurous side of the town and invites thrill-seekers from all over the world to participate in adrenaline-pumping activities such as scuba diving, windsurfing, and kiteboarding. With a lively atmosphere filled with cheering crowds and passionate athletes, this festival truly ignites a sense of exhilaration and camaraderie among its attendees.
2. Naama Bay Music Festival:
The Naama Bay Music Festival is an extraordinary celebration of sound, rhythm, and melody that takes place in the mesmerizing outdoor setting of Naama Bay. From local Egyptian artists to internationally acclaimed musicians, this festival brings together a diverse lineup of performers representing various genres such as pop, rock, jazz, and traditional Egyptian music. Prepare to groove to the infectious beats, sing along to your favorite tunes, and dance the night away under the stars.
3. Naama Bay Film Festival:
If you have a passion for cinema, the Naama Bay Film Festival is a must-visit event that showcases the best of local and international films. Held in a captivating outdoor venue, this festival offers a unique cinematic experience under the open skies, creating a magical atmosphere for film enthusiasts. From thought-provoking documentaries to gripping feature films, the Naama Bay Film Festival promises a captivating journey through the world of storytelling on the silver screen.
4. Naama Bay Cultural Fair:
Immerse yourself in the vibrant and colorful traditions of Egypt at the Naama Bay Cultural Fair. This fair acts as a window into the rich cultural heritage of the region, offering visitors the chance to witness traditional dances, music performances, and local handicrafts. The bustling stalls featuring a variety of arts and crafts, handwoven fabrics, and exquisite jewelry will leave you spellbound. Indulge your taste buds in the flavors of local cuisine, and don't forget to capture the memories by donning traditional costumes for a unique photoshoot experience.
5. Naama Bay Shopping Festival:
Brace yourselves for the Naama Bay Shopping Festival, a shopaholic's paradise set against the backdrop of Naama Bay's vibrant promenade. This festival boasts an array of shops, boutiques, and markets, offering everything from local handicrafts to international fashion brands. With fantastic discounts, live entertainment, and mouthwatering food stalls, this festival brings together the best of retail therapy, making it the perfect opportunity to snag some unique souvenirs or indulge in a shopping spree.
FAQs about Naama Bay in Egypt
Is naama bay worth visiting?
Now, I know you might be thinking, "Is Naama Bay worth the hype?" Absolutely! With its captivating beauty, exhilarating activities, delectable food, and unforgettable nightlife, this destination has it all.
So, pack your swimsuit, grab your sunglasses, and get ready for an unforgettable adventure in Naama Bay. Trust me, you won't be disappointed!
Can you swim in Naama Bay?
Absolutely! Dive into your Egyptian adventure and immerse yourself in the beauty of this aquatic wonderland. Whether you're seeking relaxation or adventure, Naama Bay has it all. Start packing your swimsuit and prepare to make a splash in one of the most stunning destinations on earth.
How far is Shark Bay from Naama Bay?
Naama Bay is just a hop, skip, and jump away from Shark Bay. In fact, the two stunning destinations are separated by a mere 13 kilometers (about 8 miles). So whether you're seeking serenity in serene Shark Bay or craving the bustling energy of Naama Bay's nightlife, rest assured that your journey will be a breeze.
How far is Naama Bay from Soho Square?
Embark on a journey that spans approximately 10 kilometers, whisking you away from the tranquil serenity of Naama Bay to the pulsating heart of Soho Square. Whether by taxi or shuttle, you'll be transported to this thriving hub in no time.
As you traverse this distance, admire the stunning landscapes and immerse yourself in the vibrant culture that surrounds you. Witness the bustling streets, adorned with eclectic shops and lively cafes, as you make your way towards the epicenter of entertainment.