|
Situated at the foothills of the towering Atlas Mountains and along the northern edge of the Sahara Desert - Morocco boasts a multitude of different cultures - making it one of the most unique destinations for travellers looking to take in the beauty of North Africa.
If you're looking for an adventure, here are 5 reasons why you should visit Morocco.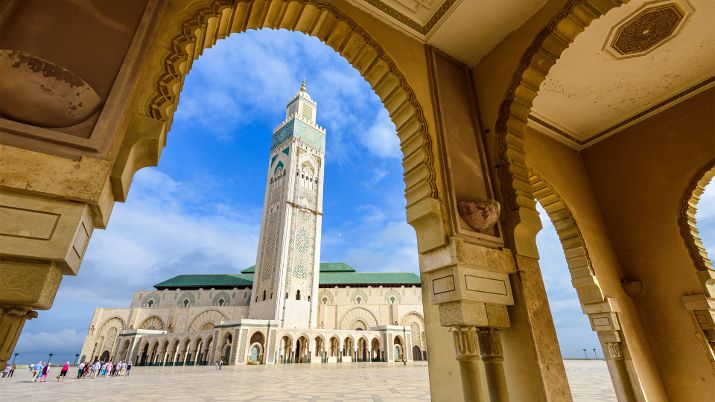 Visit the Hassan II Mosque in Casablanca
Completed in 1993, the mosque is a stunning example of Islamic architecture and is renowned for its breathtaking size and intricate design. The mosque's minaret is one of the tallest in the world, standing at 210 meters (689 feet). Its interior features exquisite mosaics, intricate woodwork, and a retractable roof. The mosque's location on the shoreline of the Atlantic Ocean adds to its majestic presence, making it a must-visit destination for tourists and a place of worship for the local Muslim community.
Construction of the Hassan II Mosque began in 1986 and was completed in 1993. It was commissioned by King Hassan II to commemorate his 60th birthday and to create a grand monument that represents the rich cultural and religious heritage of Morocco.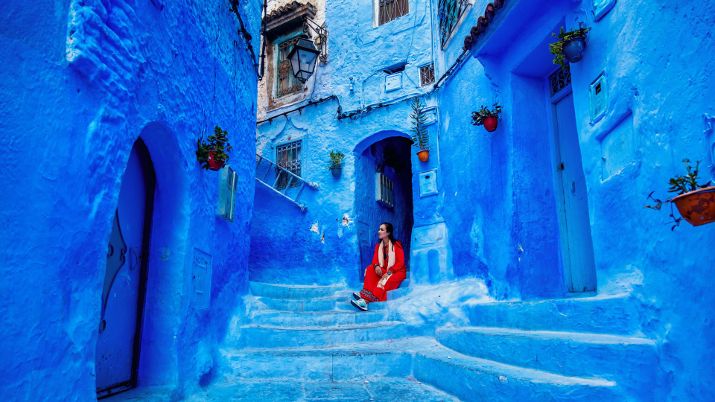 Walk through the "Blue City' of Chefchaouen
Chefchaouen, often referred to as the "Blue City," is a captivating destination located in northern Morocco. This unique city is renowned for its distinctively blue-painted buildings, which give it a surreal, otherworldly appearance. As you walk through the winding streets and alleys of Chefchaouen, you'll find yourself immersed in a sea of various shades of blue, from pale pastels to deep indigos.
The blue color scheme is not only aesthetically pleasing but also holds cultural significance, symbolizing the heavens and the vast sky. Besides its picturesque streets, Chefchaouen offers a relaxed and welcoming atmosphere. It's a perfect place to wander, take photographs, and soak in the tranquil ambiance. The city is nestled in the foothills of the Rif Mountains, providing breathtaking mountain views and opportunities for hiking and outdoor exploration.
Throughout your walk, you'll encounter local artisans selling handicrafts, colorful textiles, and traditional Moroccan goods. The medina (old town) is a labyrinth of narrow lanes, hidden courtyards, and charming squares, making it a joy to explore on foot. While strolling through the "Blue City," you'll likely encounter friendly locals who are known for their warm hospitality.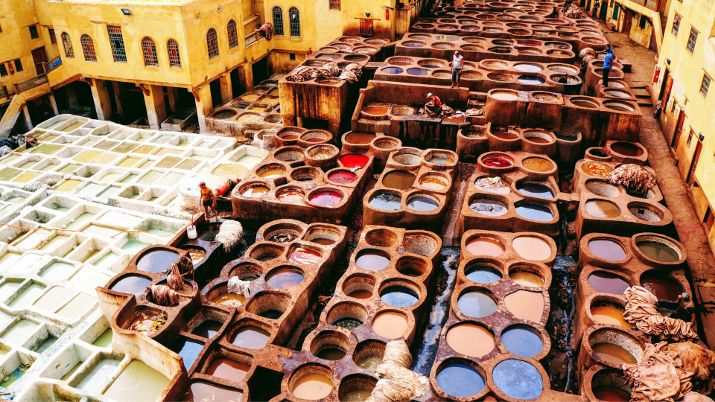 Stroll through the medieval medina of Fez
Taking a leisurely stroll through the medieval medina of Fez is akin to embarking on a journey through centuries of history and tradition. This labyrinthine maze of narrow, winding alleyways is a living testament to Morocco's rich heritage.
As you wander through the ancient streets, you'll encounter bustling markets, artisans practicing age-old crafts, and architectural marvels that have stood the test of time. The medina's intricate layout and the cacophony of sights, sounds, and scents create an immersive experience, allowing you to immerse yourself in the heart of Moroccan culture and history.
It's a captivating adventure that transports you to another era, offering a unique perspective on the enduring charm of Fez el-Bali, a UNESCO World Heritage site and one of the world's most remarkable medieval cities.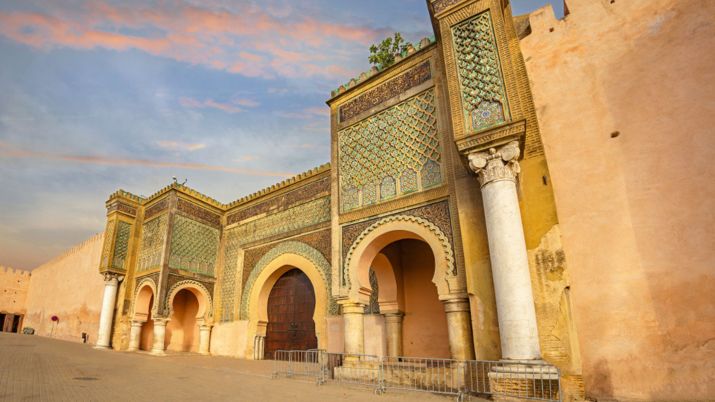 Visit the imperial city of Meknes
Visiting the imperial city of Meknes is like stepping into a realm of Moroccan history and grandeur. This city, known for its imperial past, offers a captivating blend of ancient architecture, impressive monuments, and a rich cultural heritage.
As you explore Meknes, you'll discover magnificent palaces, vast city gates, and bustling souks, all set against a backdrop of stunning landscapes. It's an opportunity to delve into the legacy of Morocco's imperial dynasties and experience the unique charm of this historically significant city.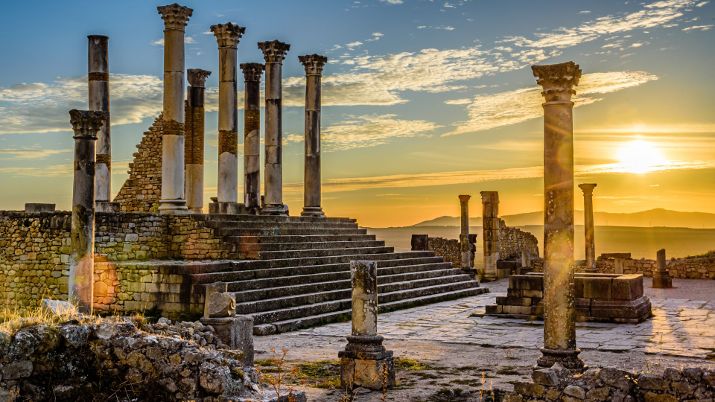 Exploring the Roman ruins of Volubilis
Exploring the Roman ruins of Volubilis is a captivating journey back in time. These ancient archaeological remains, nestled in the Moroccan countryside, offer a glimpse into the grandeur of the Roman Empire's presence in North Africa.
Roaming through well-preserved mosaics, towering columns, and historic structures, you'll immerse yourself in a rich tapestry of history, art, and culture that once thrived here. It's a remarkable experience that transports you to the days of Roman rule, set amidst the scenic beauty of the Moroccan landscape.
Want to experience Morocco? Have a look at our Morocco tours here.