,
,
,
,
|
When it comes to Middle Eastern cuisine, more is more - and we are so happy about that. The region has perfected the art of the mezze platter - several small dishes and dips that centre around pita bread. Due to an assortment of influences, the flavours are varied, the textures are diverse, and you will be left wanting more.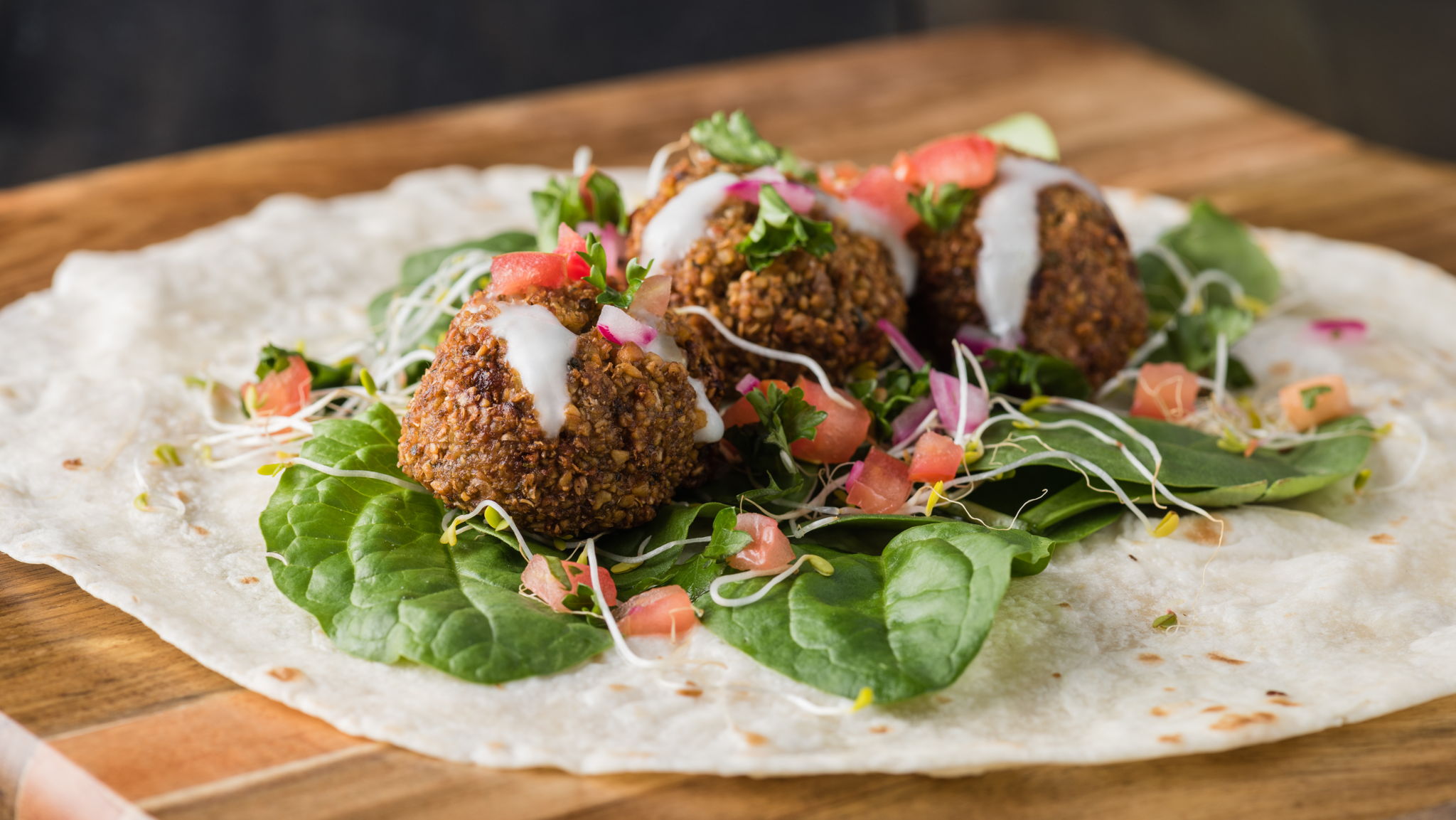 Falafel
Those who are a fan of chickpeas will thoroughly enjoy this deep-fried snack. Shaped into a ball and made from ground chickpeas, this herby treat is a Middle Eastern favourite and a trip with our Jordan or Egypt tours really isn't complete with a falafel-filled pita. The origin of the falafel is controversial - but a common theory is that Coptic Christians created this dish in Egypt around 1000 years ago. If you are a vegetarian travelling on our Middle Eastern tours, this is a perfect option for you.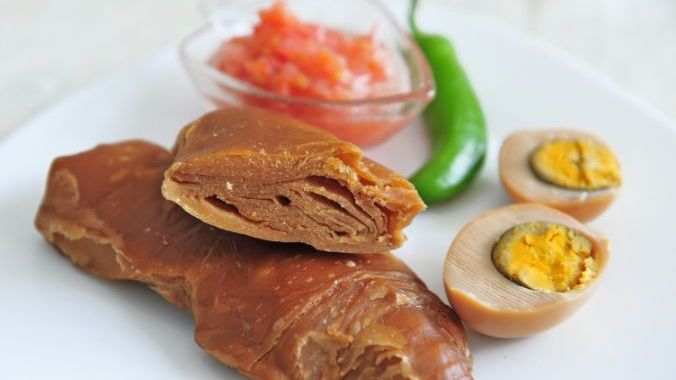 Jachnun
When exploring on our Israel tours, you are sure to come along this dish. Originally believed to have been brought over by Yemenite Jewish immigrants, this doughy delight is traditionally eaten on Shabbat morning. It is prepared with dough, rolled up and baked overnight to create a dark coloured pastry with a sweet taste. This dish can be served with boiled eggs, a tomato dip and zhug (a Middle Eastern hot sauce).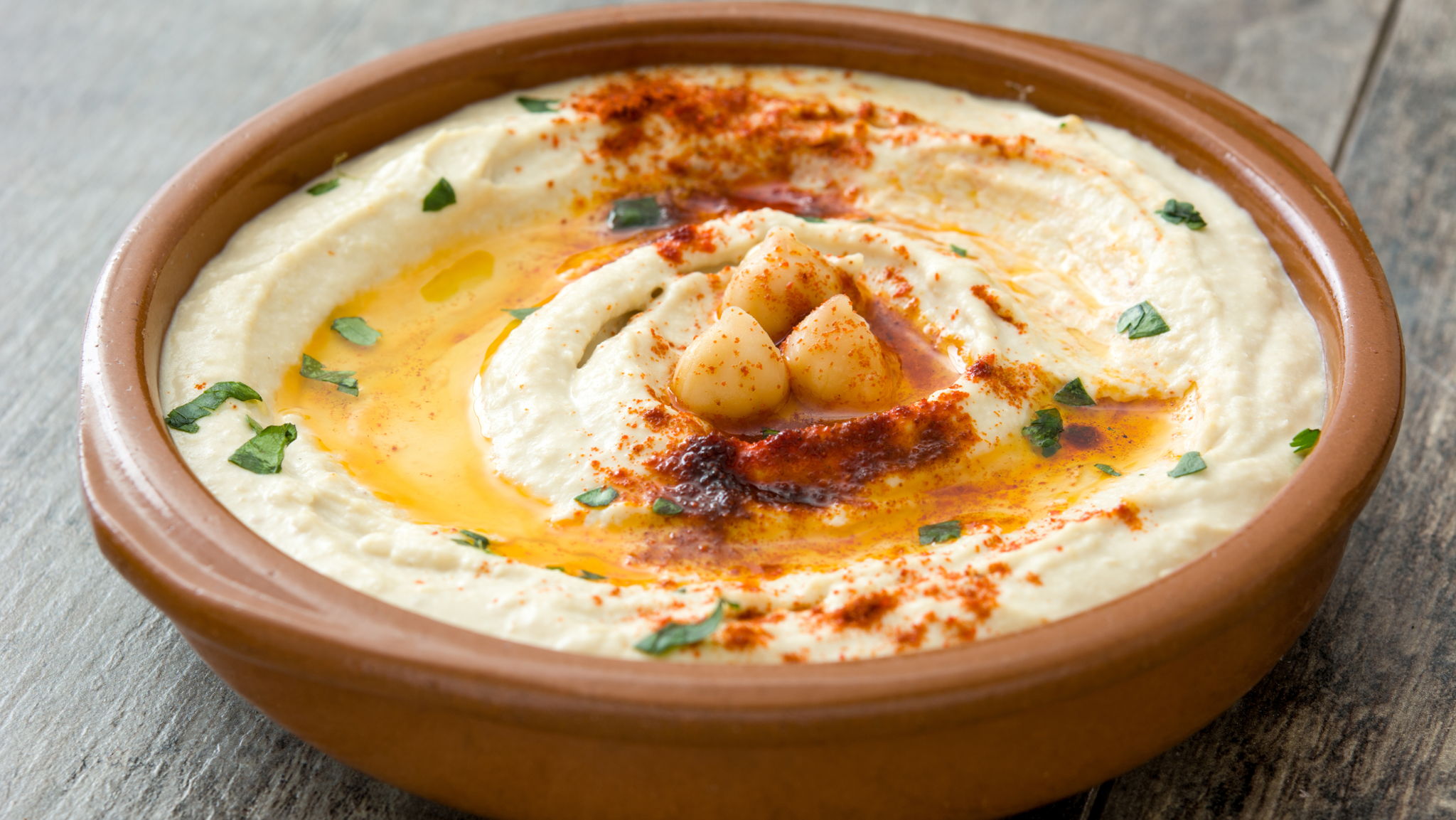 Hummus
You will have heard or dabbled in hummus before your trip to the Middle East or on an Israel tour. Another chickpea concoction, this now international dip or spread is a tangy blend of mashed chickpeas, olive oil, lemon juice, garlic, tahini and salt. It is usually served as a spread or lines the inside of a pita. It is also incredibly easy to make if you want to recreate it at home to impress your friends.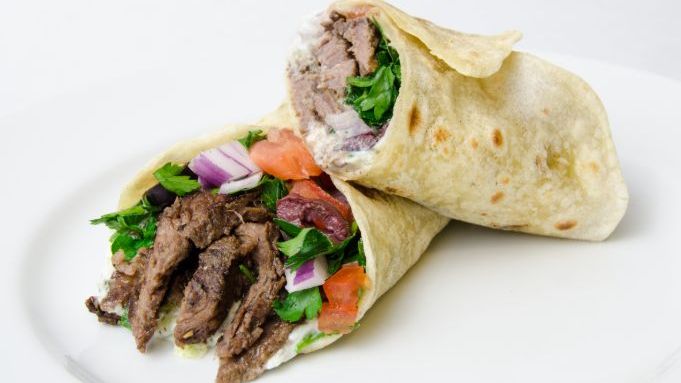 Shawarma
There is no doubt that you have not tucked into a Shawarma (especially after a night out). Hailing from Istanbul, this delectable dish, consisting of skewered meat, chicken or beef is slow-cooked before being assembled into a pita and accompanied by lettuce, hummus, pickles and more. After a day of sightseeing on our Istanbul tours, an overstuffed shawarma will do just the trick.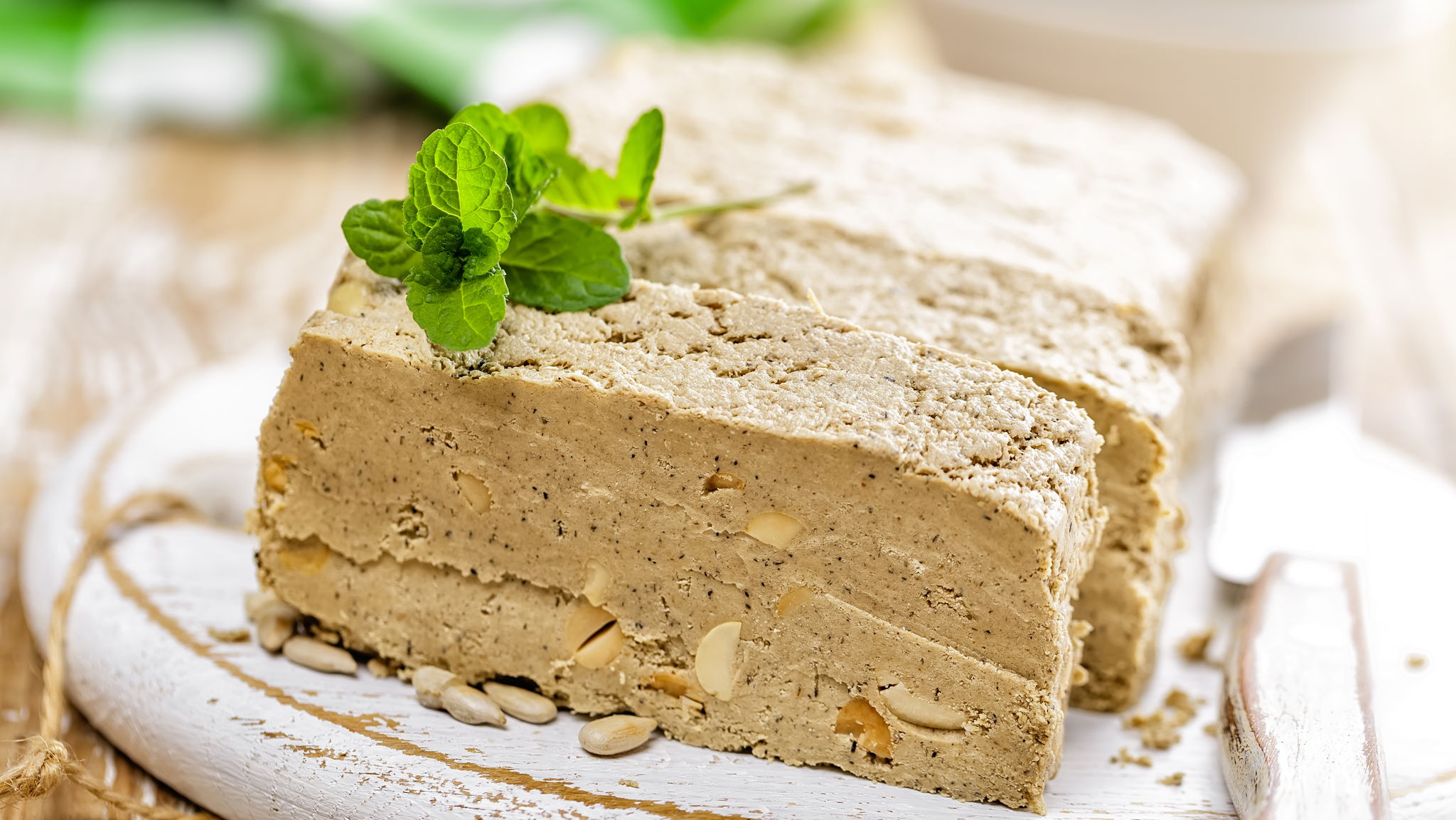 Halva
When on our Israel or Turkey tours, it is imperative to conclude at least one of your meals with this dreamy dessert. This dense and sugary confectionary has a nut butter or a flour base and can be made with a sesame tahini paste. In Israel, you might even see it being served for breakfast. The word 'halva' is derived from the Arabic word for 'sweet' - and you will find that is true to its name.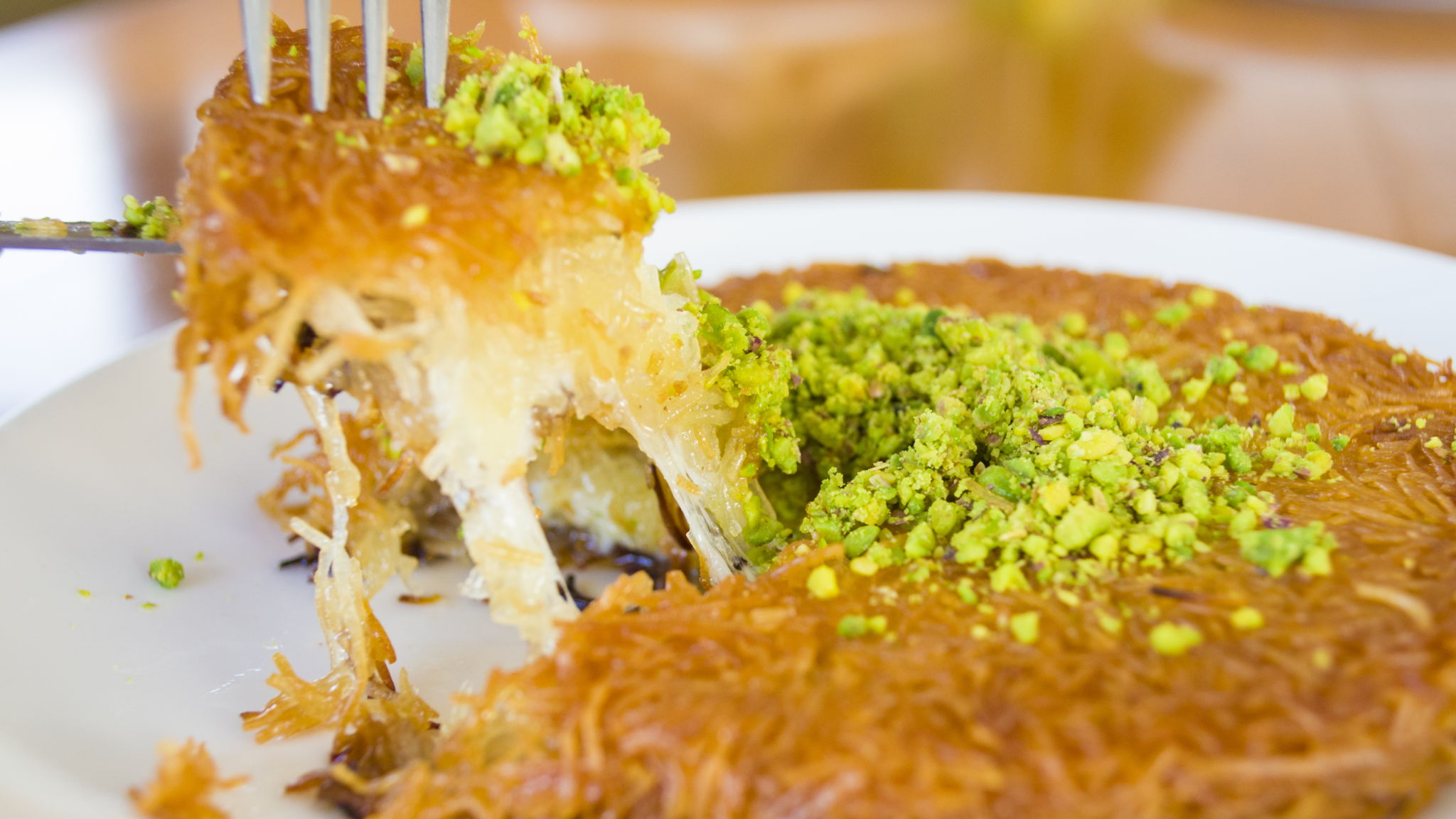 Knafeh
Another traditional Arab dessert made from a thin noodle-like pastry and soaked in a sweet sugary-based syrup. On our Turkey tours, you will see how this dish is layered with cream, cheese and nuts. It can also be flavoured with orange or rose water and sprinkled with pistachio nuts. With Palestine roots, this strange mixture of ingredients is surprisingly delightful.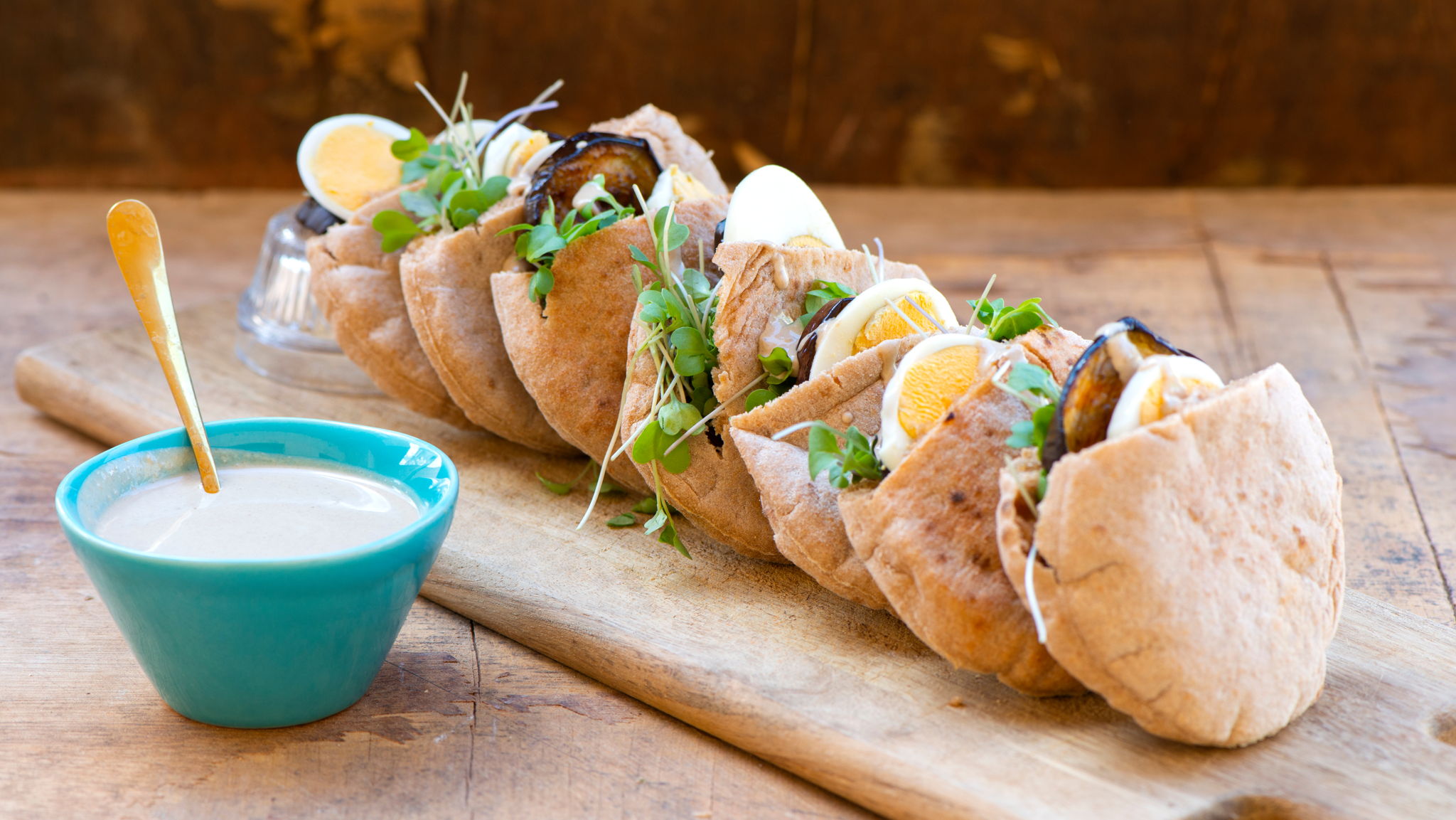 Sabich
If you want to try a sandwich Israeli-style, then make sure it's the sabich. Generously packed with fried eggplant, hard-boiled eggs, a layer of hummus, pickles, salad and tahini sauce, the sabich of pita bread is said to be even better than falafel. Our Israel tours promise to take you to some of the best places to get your hands on this delicacy. Iraqi Jews were thought to have eaten it on the morning of Shabbat.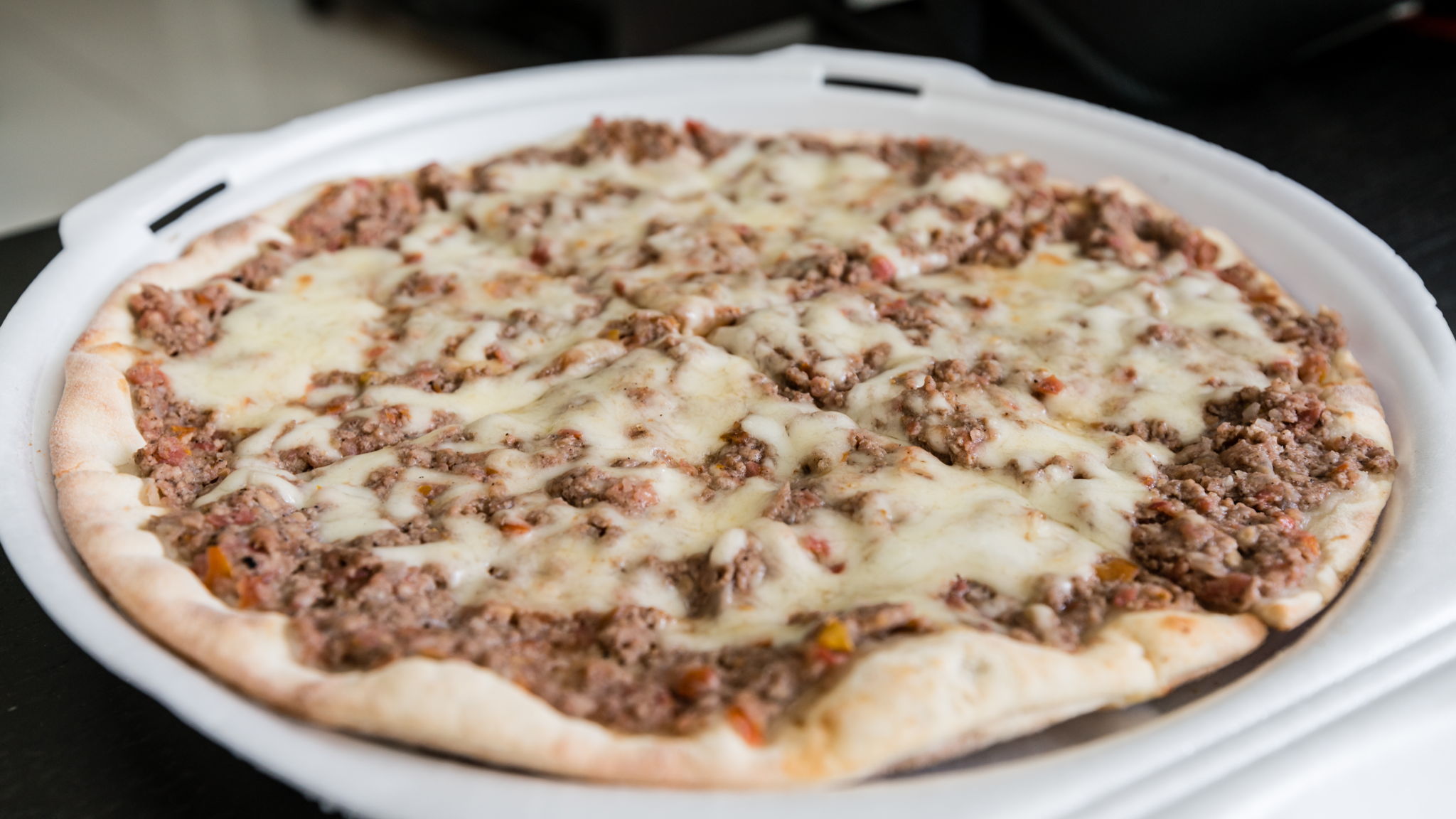 Manakeesh
Forget your traditional pizza of pepperoni when on our United Arab Emirate tours, as this popular Levantine flatbed is even more delicious. Shaped into a doughy circle, manakeesh is sprinkled with cheese, ground meat and thyme. It can be sliced or folded and eaten for breakfast or lunch. You can also choose your own toppings to make a new creation.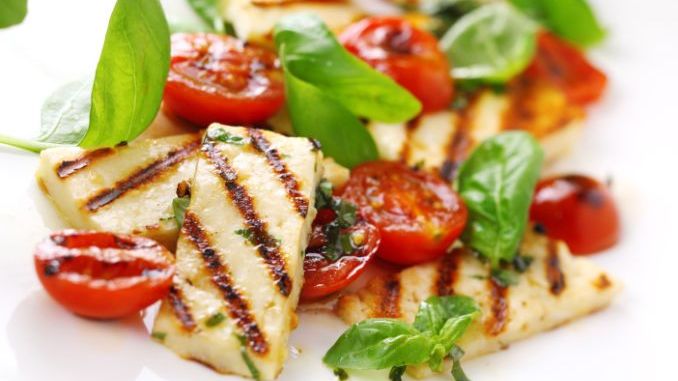 Grilled halloumi
Cheese lovers will rejoice on our Israel tours as this semi-hard, brined cheese is regularly consumed and is even a traditional part of the Levantine breakfast. Made from a mixture of goat and sheep's milk, halloumi is usually served with falafel and hummus. It is believed that halloumi is a Levantine conception and is normally grilled in olive oil.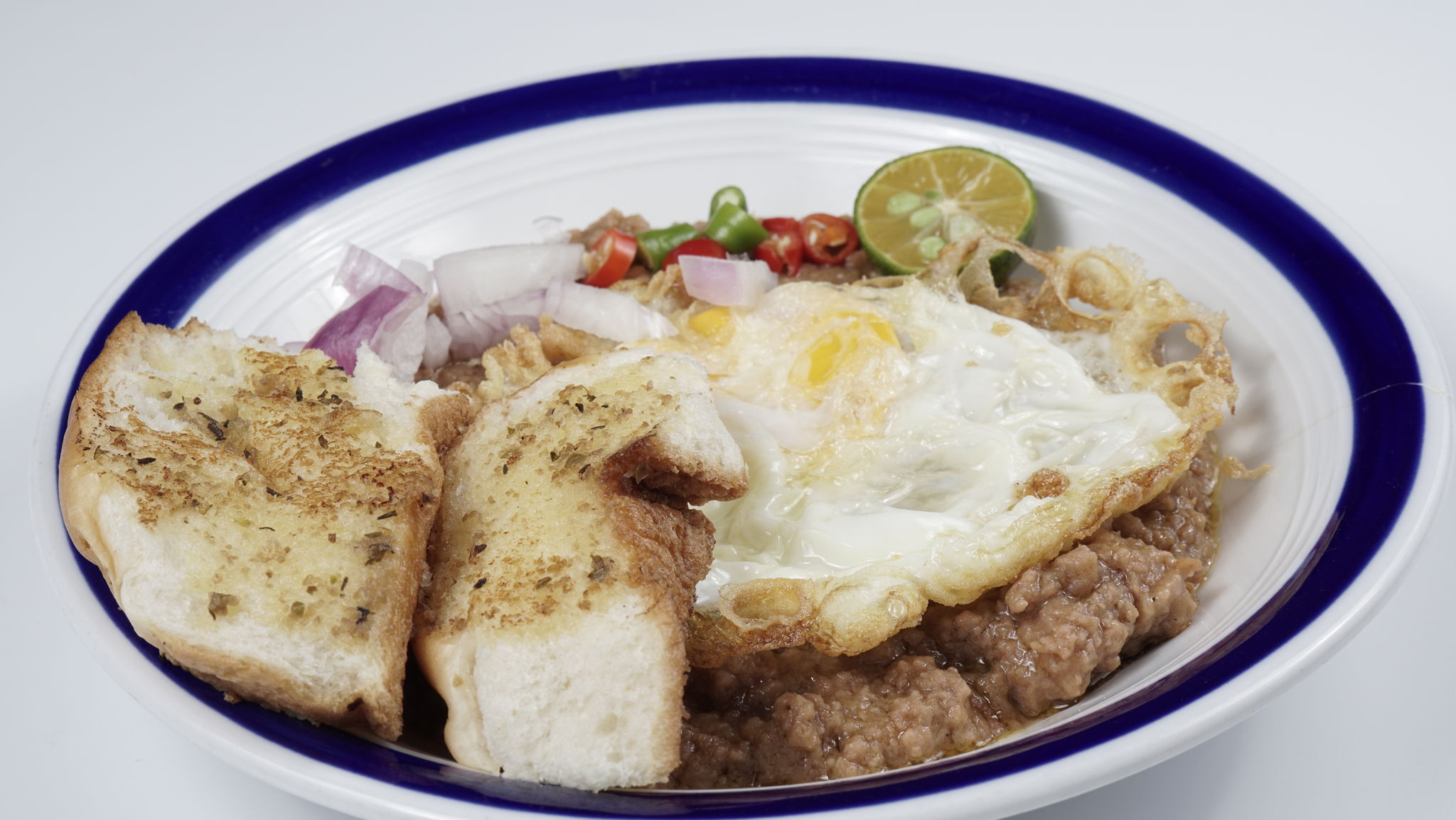 Foul meddamas
Not the prettiest looking dish, but certainly one of the tastiest, foul meddamas is a classic Egyptian fare. On our Egypt and United Arab Emirates tours, you will have to give this meal a chance with its scrumptious combination of fava beans, onion, garlic, olive oil, parsley and lemon. This dish, resembling a bean salad and dip is thought to be pre-Ottoman and pre-Islamic, and as old as the Egyptian pharaohs.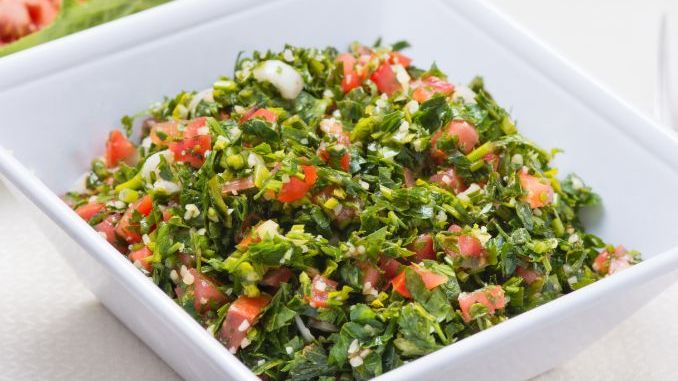 Tabouleh
Vegetarian or not, this Levantine salad is sure to appease. Made mainly of finely chopped parsley, onion, mint and bulgur, this meal is then seasoned with olive oil, salt, pepper and lemon juice. Variations include garlic or lettuce, or couscous instead of bulgur. On our Jordan, Turkey and Israel tours, you will get see how this mouth-watering salad is served as part of a mezze platter.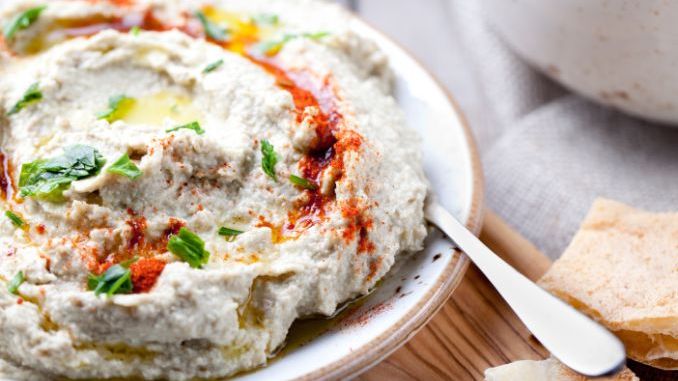 Baba ghanoush
Although this dish resembles that of hummus it is very different in terms of flavour. To make this simple dip, you just need mashed cooked eggplant, tahini, olive oil, chilli, cumin and lemon. Traditionally, the eggplant must be baked or boiled over an open flame before peeling so that it is extremely soft, and the pulp tastes smoky. On a United Arab Emirates or Israel tour, this dip will be served with pita bread and as part of a mezze.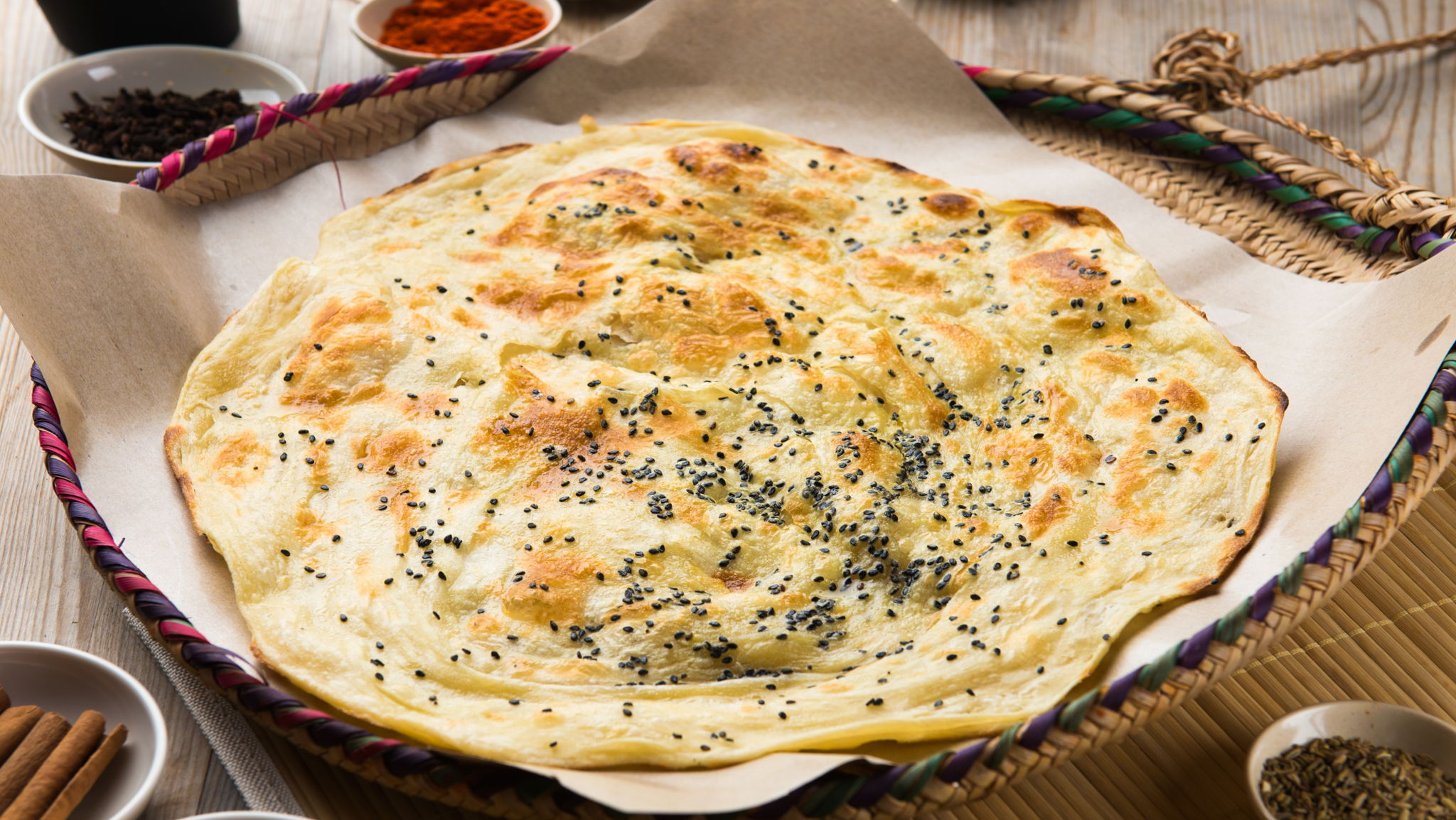 Malawach
If you haven't had your fill of bread, then malawach is the answer. Made from layers of puff pastry brushed with oil or fat and cooked in a pan, this fried bread is traditional in Israeli cuisine. The bread is often served with hard-boiled eggs and a crushed tomato dip. Honey is added for a sweeter taste. On your Israel tour, you will be told how malawach is comfort food for Israelis of all backgrounds and is a staple of the Yemenite Jews.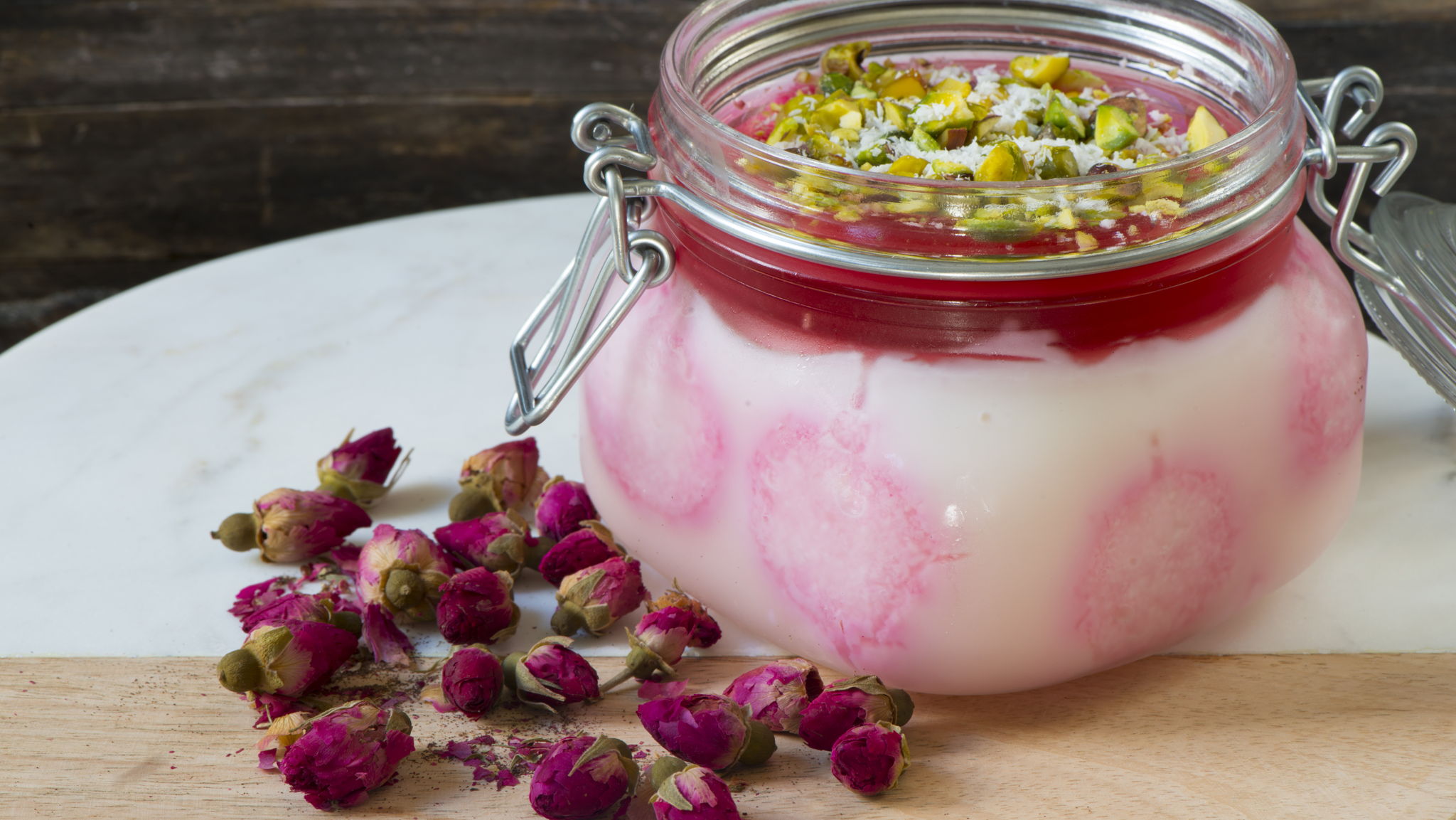 Malabi
Highly popular throughout the Middle East, Malabi is a creamy, milk-based pudding. Flavoured with rose water or pomegranate syrup, this rich creation is made of sugar, rice, flour and milk. This dessert is often topped with pistachios and can be compared to the Italian pannacotta. With our Israel tours, you will find malabi on the menus of fancy restaurants and in street stalls.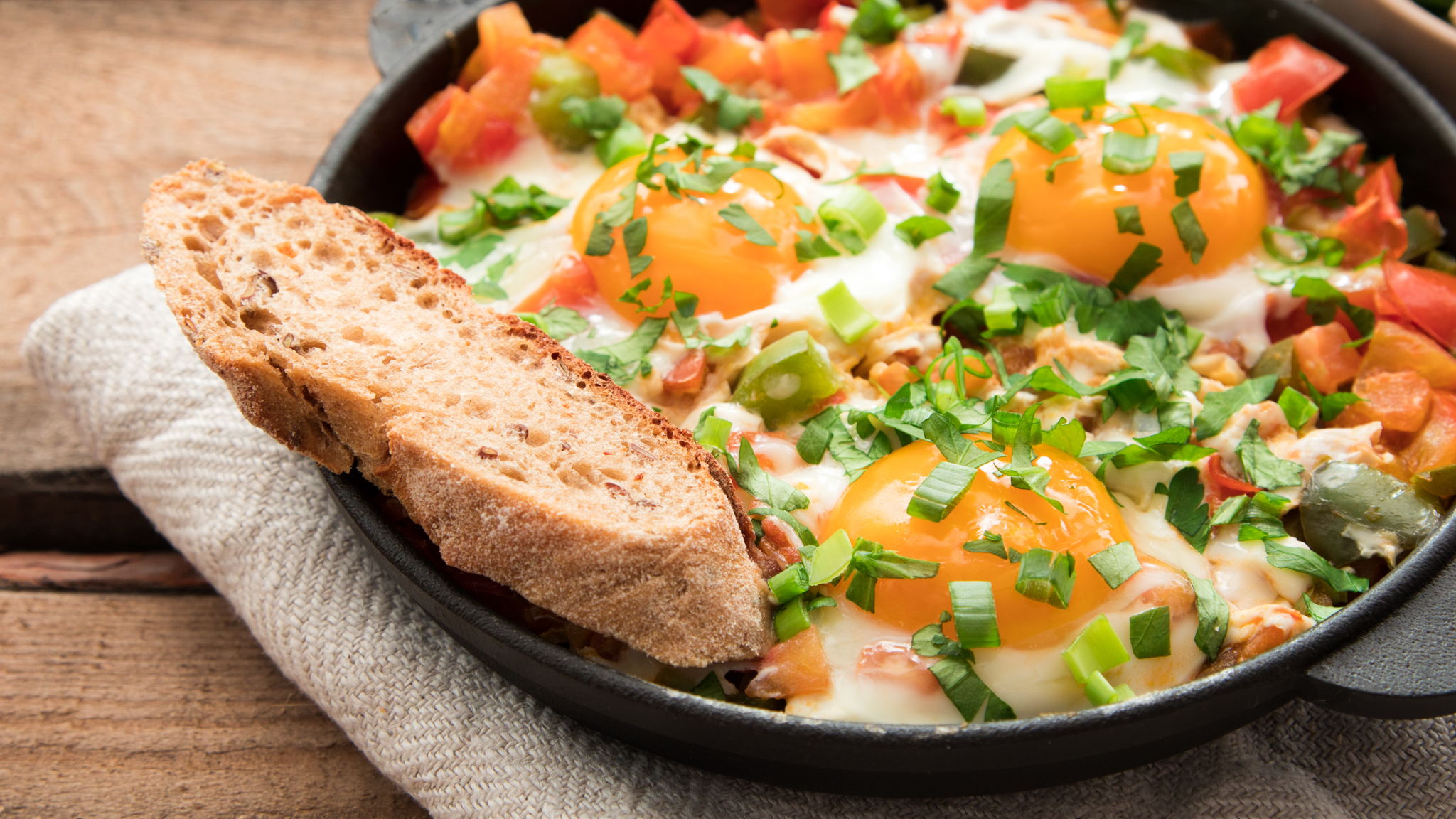 Shakshuka
This hearty dish is becoming a brunch favourite in the Western world. Based on a spicy tomato and pepper sauce with garlic and onion, this meal features poached eggs and a scattering of parsley. Having originated in Tunisia, shakshuka is well known throughout the Middle East. Make sure that you indulge in some shakshuka during your Morocco, Israel or Egypt tour. You can even buy your own cast iron pan to cook shakshuka at home.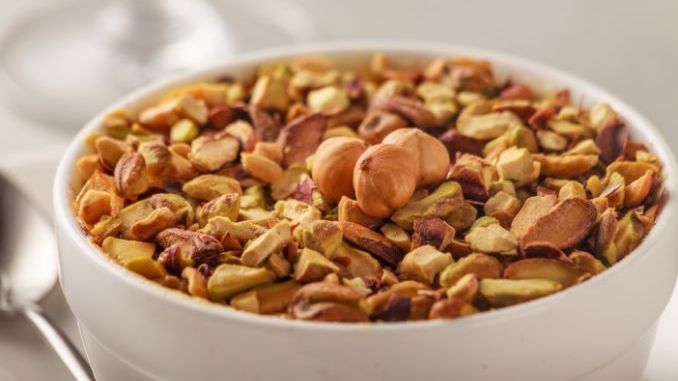 Umm Ali
During your Egypt tour, the one dessert you should taste is umm ali - a sweet pastry bread pudding and a national dish of the country. Like baklava, this Arabic delight is made with puff pastry, milk, cream, sugar, almonds, raisins and coconut. Different versions can be whipped up with vanilla, condensed milk and croissant pieces. Tuck into this delicacy with a side of whipped cream or ice cream.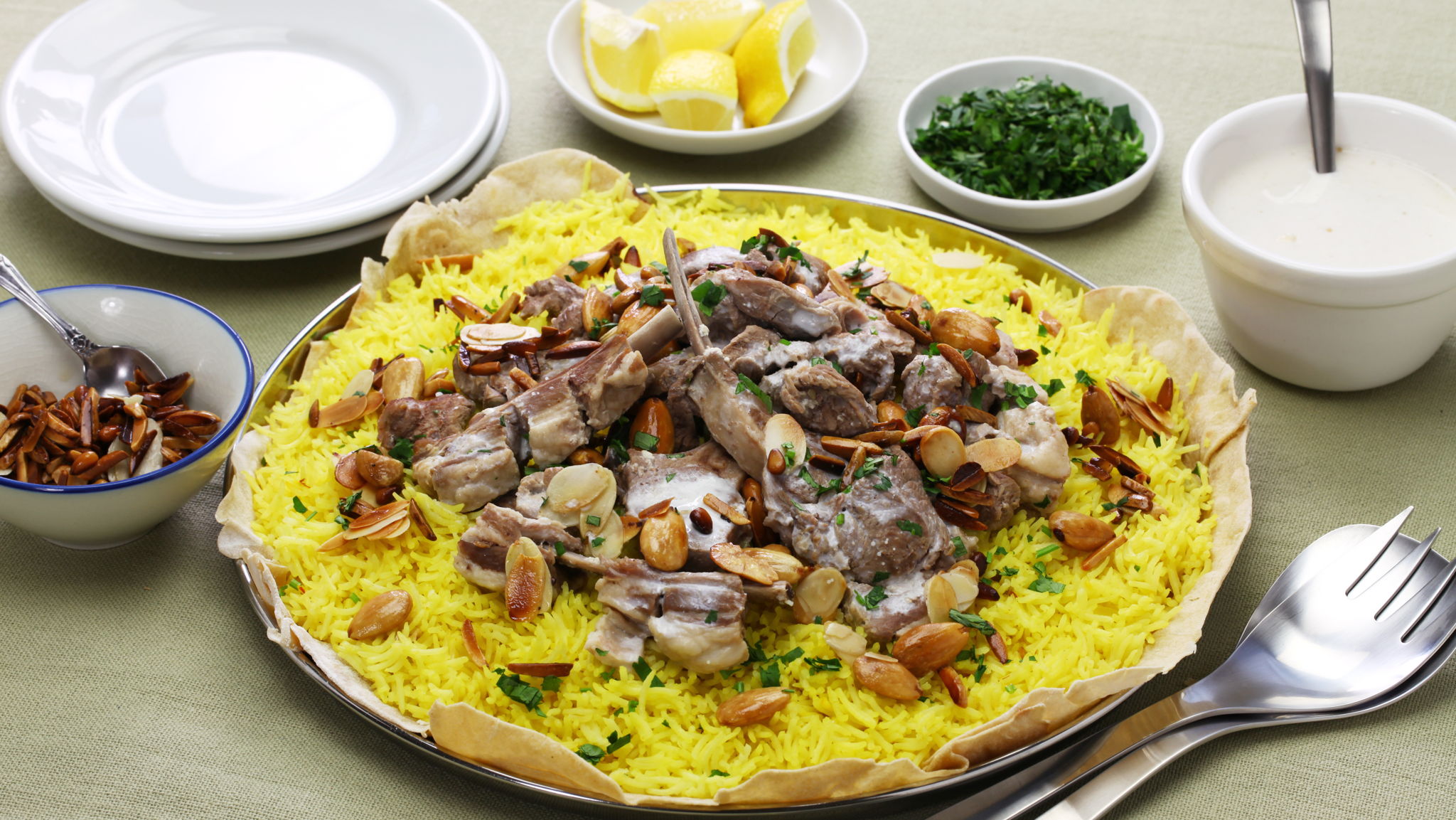 Mansaf
Try not to be put off by the appearance of this unique dish of lamb cooked in a sauce of fermented dried yoghurt and served with rice or bulgur. Given that it is the national dish of Jordan, you will unquestionably be able to sample it on your Jordan tour. The fusion of tender mutton with a creamy sauce and scattering of pine nuts and almonds results in a noteworthy recipe.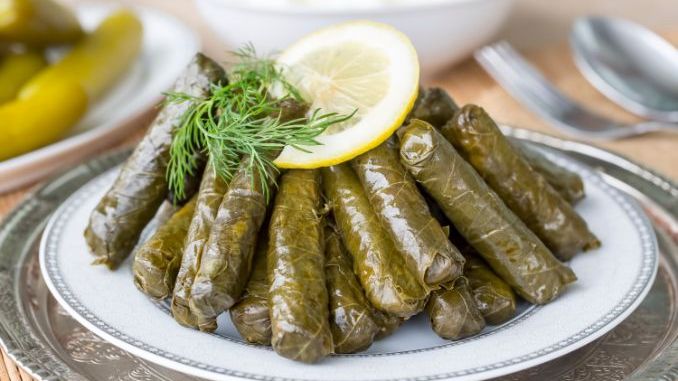 Dolma
The word 'dolma' translates to 'stuffed' and refers to packed grape leaves, bursting with peppers, onions, garlic, zucchinis and eggplants. On your Turkey tour, you can savour this dish as a meze or a main meal and it can be served hot or cold. Dolmas can be prepared with olive oil, tahini or an egg-lemon sauce. As a sweeter substitute, dolmas can be fruit-based and filled with apples, dried apricots and blanched almonds.
e and served with a distinctive yoghurt mint sauce.