|
When planning your Greece tours, one destination that should undoubtedly be on your list is Syvota, a serene village nestled in the Epirus region. Renowned for its crystal-clear waters and picturesque coves, this small town in Thesprotia offers an idyllic retreat for those seeking to immerse themselves in the beauty of the Ionian coast.
Its proximity to the popular island of Corfu adds to its allure, making it a coveted spot for travelers looking to bask in the tranquility of pristine beaches and experience the charm of a lesser-explored Greek gem.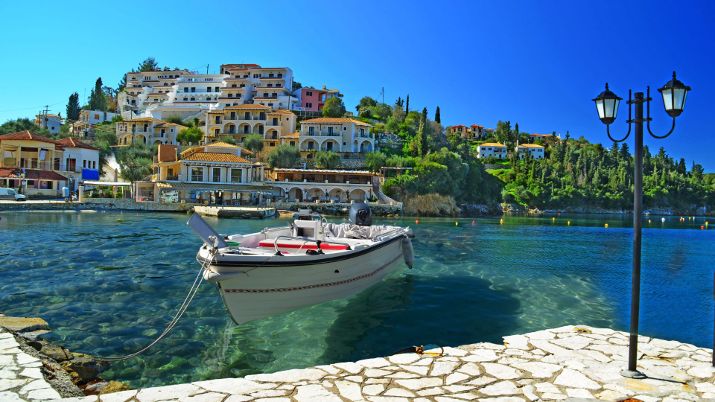 What is the history of Syvota?
Syvota, historically known as "Mourtos," has a deep-rooted past dating back to ancient times. Originally settled by the ancient Thesprotians, the village flourished under various civilizations, including the Greeks, Romans, and Byzantines, evident through the remnants of ancient fortifications and structures in the area. During the Ottoman rule, Syvota maintained its significance as a strategic maritime location, frequently utilized as a harbor by the Venetians and other foreign powers.
In the 19th century, Syvota played a notable role in the Greek War of Independence, showcasing its resilience and contribution to the nation's freedom struggle. Over the years, the town transformed into a charming coastal destination, attracting tourists with its captivating history, picturesque landscapes, and alluring Ionian Sea views. Today, while embracing its historical heritage, Syvota has become renowned for its alluring beaches, clear waters, and a harmonious blend of traditional Greek culture and contemporary tourism amenities.
Where is Syvota located?
Syvota is located on the northwestern coast of Greece, specifically in the region of Epirus. Positioned along the Ionian Sea, it lies in the southern part of the Thesprotia regional unit. Its proximity to other notable destinations such as Corfu and the Ionian Islands contributes to its allure as a sought-after coastal destination in the region.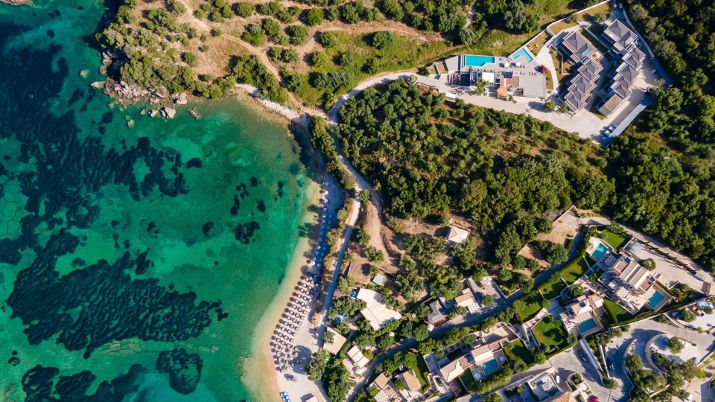 How do you get to Syvota?
To reach Syvota, there are several transportation options available. Visitors can opt for air travel to the nearest airport, Aktion National Airport, which is approximately 70 kilometers away. From there, one can hire a taxi or rent a car to reach Syvota. Additionally, the region is well-connected by road, making it accessible by bus or private vehicle. For those arriving by sea, there are ferry services available from nearby islands and ports, providing a scenic route to Syvota's coastal charm.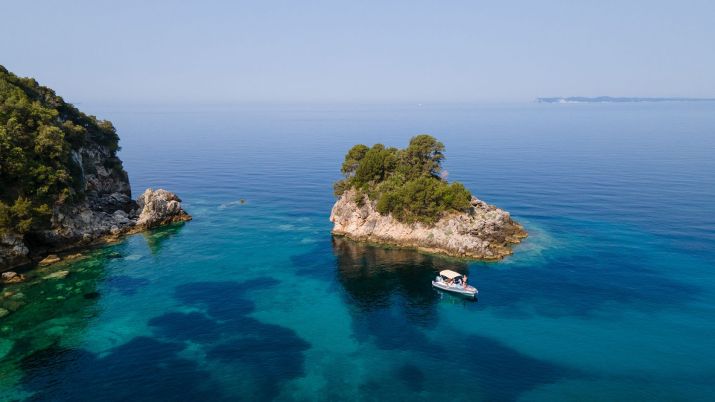 When is the best time to visit Syvota?
When planning a visit to Syvota, it's essential to consider the best time to experience this coastal gem. Syvota's ideal visitation period spans from late spring to early autumn, precisely from May to September. During these months, the weather remains consistently pleasant, offering warm temperatures and minimal rainfall, creating an ideal environment for beach activities and exploring the region's natural beauty.
The late spring and early autumn seasons, namely May and September, mark the shoulder periods. During these times, Syvota enjoys mild weather, fewer tourists, and more affordable accommodation options. Travelers can relish the tranquil charm of the town and its attractions with relatively fewer crowds, making it an opportune time for those seeking a peaceful retreat. However, it's worth noting that certain amenities and activities may have restricted availability outside the peak summer season. Therefore, planning in advance is advisable to ensure a seamless and fulfilling experience during the visit.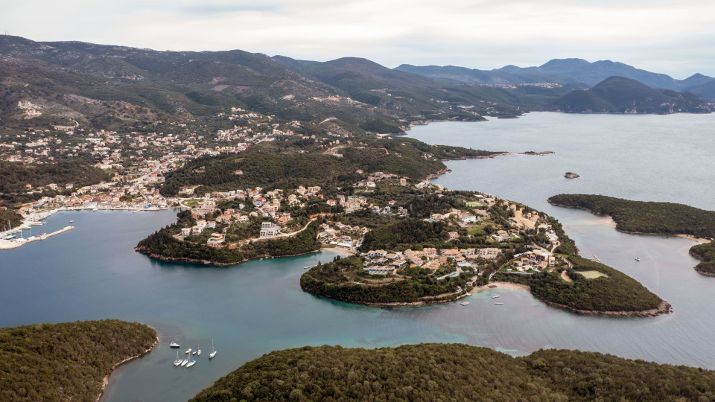 Who should visit Syvota?
Syvota is an ideal destination for a diverse range of travelers seeking a blend of natural beauty, cultural exploration, and seaside relaxation. Nature enthusiasts will appreciate the area's pristine beaches, clear waters, and stunning coastal landscapes, offering ample opportunities for water activities and scenic exploration. History buffs will find intrigue in the town's rich past, from its ancient origins to its significant role in the Greek War of Independence, providing a glimpse into the region's historical significance.
Furthermore, Syvota caters to those in search of a tranquil escape from bustling tourist hubs, offering a more laid-back and authentic Greek experience. Families can enjoy the town's family-friendly beaches and various water sports activities, ensuring an enjoyable and memorable vacation for all age groups. Additionally, Syvota's romantic ambiance and picturesque settings make it an excellent choice for couples and honeymooners looking for a serene and intimate getaway.
Ultimately, Syvota's charm appeals to anyone with an appreciation for natural beauty, history, and a desire to immerse themselves in the laid-back Greek coastal lifestyle. Whether one seeks adventure, relaxation, or cultural exploration, Syvota offers something special for every type of traveler.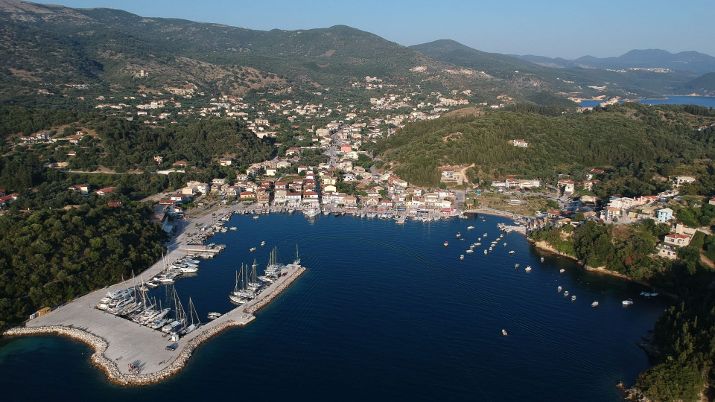 Why should visitors explore Syvota?
Visitors should explore Syvota for its enchanting fusion of natural beauty, historical significance, and authentic Greek coastal charm. The town's pristine beaches and clear waters offer an idyllic setting for sunbathing, swimming, and various water activities, creating a haven for beach lovers and water sports enthusiasts alike. Additionally, its picturesque coves and breathtaking coastal landscapes provide ample opportunities for exploration and relaxation, making it an ideal destination for nature enthusiasts and those seeking tranquility away from the bustling tourist hubs.
Syvota's rich historical background adds another layer of fascination, allowing visitors to immerse themselves in the town's ancient past and significant contributions to Greece's struggle for independence. The remnants of ancient fortifications and structures serve as a testament to its historical importance, providing a captivating journey through time for history enthusiasts and culture aficionados.
Moreover, Syvota's authentic Greek ambiance, complemented by its traditional tavernas, local delicacies, and warm hospitality, offers a genuine experience of Greek coastal living. Visitors can indulge in the local cuisine, engage with the friendly locals, and embrace the unhurried pace of life, creating lasting memories of a truly immersive cultural experience. Whether seeking adventure, relaxation, or cultural enrichment, exploring Syvota promises a fulfilling and unforgettable journey for every traveler.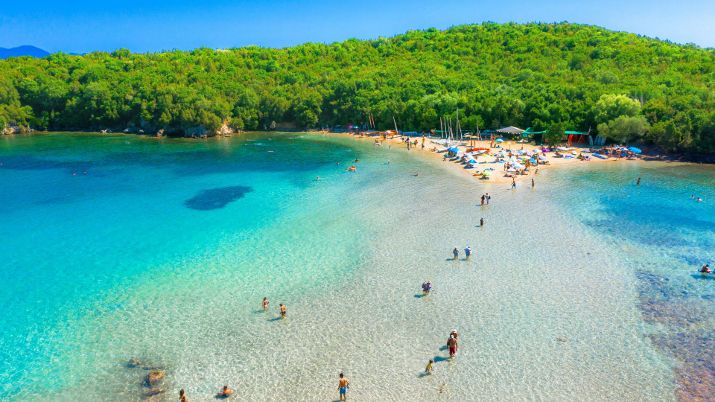 How much does a trip to Syvota cost?
The cost of a trip to Syvota can vary depending on several factors, including the chosen mode of transportation, accommodation preferences, dining choices, and planned activities. On average, a basic budget for a one-week trip to Syvota might include accommodation costs ranging from approximately $50 to $150 per night for mid-range options, while luxury accommodations can exceed $200 per night. Dining expenses could range from $15 to $40 per meal, depending on the choice of restaurants and the type of cuisine.
Transportation costs, including flights, car rentals, or bus fares, can range from $50 to $300, depending on the traveler's starting location and mode of transportation. Additionally, costs for activities such as boat tours, water sports, and sightseeing excursions can vary, typically ranging from $30 to $100 per activity.
It's essential to factor in additional expenses for souvenir shopping, local transportation within Syvota, and any unforeseen costs. Creating a detailed budget plan and researching various options for accommodations and activities can help visitors manage and optimize their expenses during their trip to Syvota.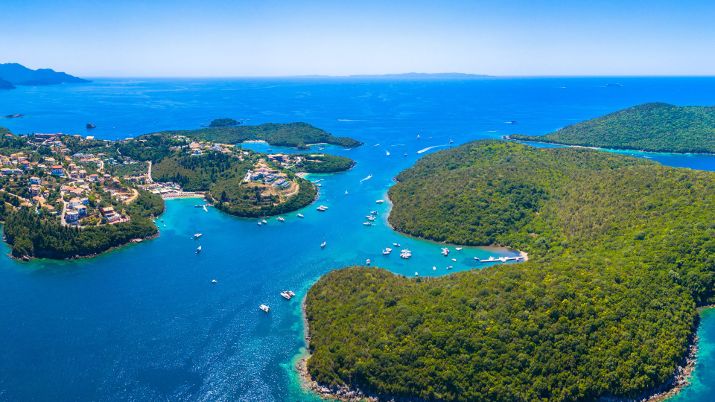 What is the appropriate dress code for visiting Syvota and its nearby areas?
Syvota and its nearby areas have a casual and relaxed atmosphere, allowing visitors to embrace comfortable and lightweight clothing suitable for the warm Mediterranean climate. During the day, lightweight and breathable fabrics such as cotton and linen are ideal, along with comfortable walking shoes or sandals suitable for exploring the town's cobblestone streets and nearby natural attractions. Given the coastal setting, swimwear is appropriate for beach activities, but it's advisable to wear a cover-up while strolling outside the beach area.
For visits to historical sites and cultural landmarks, modest and respectful attire is recommended, particularly for religious sites, where shoulders and knees should be covered. As the evenings may sometimes bring a slight chill, carrying a light sweater or jacket is advisable. Overall, packing versatile and comfortable clothing suitable for both beach activities and cultural exploration will ensure a hassle-free and enjoyable experience in Syvota and its surrounding areas.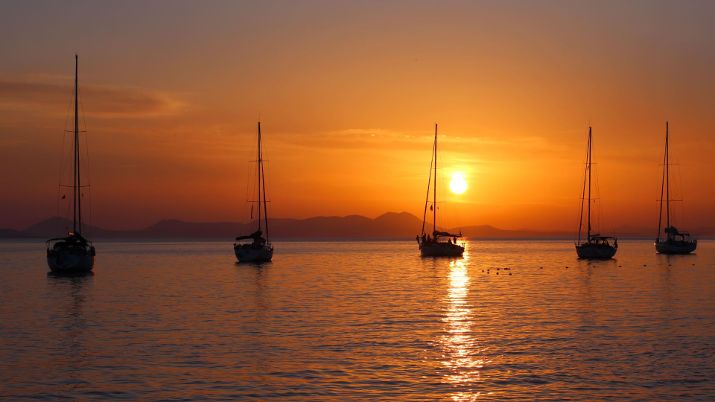 What are the opening hours of the main attractions in Syvota?
The opening hours of the main attractions in Syvota may vary slightly depending on the specific site and the time of year. Generally, during the peak tourist season from May to September, most attractions are open from 9:00 a.m. to 6:00 p.m. or 7:00 p.m., allowing visitors ample time to explore the town's landmarks, beaches, and nearby points of interest.
It's advisable to check the specific opening hours of each attraction in advance, as some may have slightly different schedules, especially during the shoulder seasons or winter months when tourist activity is lower. Additionally, certain attractions, such as restaurants, shops, and beachside amenities, may have extended hours during the peak season to accommodate the influx of tourists.
Being mindful of the opening hours and planning the day's itinerary accordingly will ensure that visitors can make the most of their time exploring the main attractions in and around Syvota.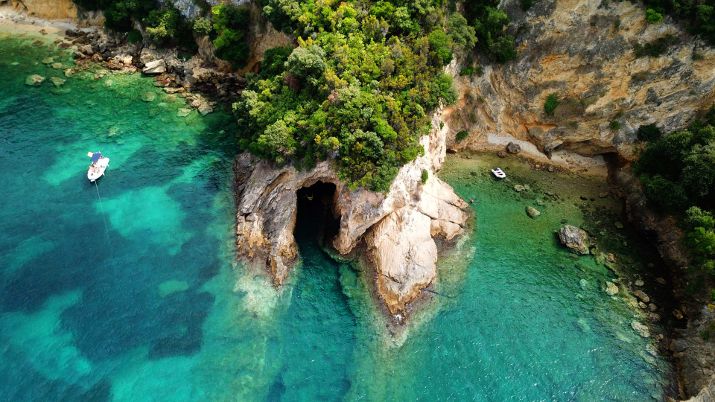 What are the must-see attractions in and around Syvota?
Bella Vraka Beach: This stunning beach, with its turquoise waters and a unique natural phenomenon connecting two landmasses, is a must-visit for beach lovers and nature enthusiasts.

Blue Lagoon: Offering breathtaking views and a serene atmosphere, the Blue Lagoon is a popular spot for boat tours and swimming excursions, providing a picturesque escape into the region's natural beauty.

Syvota Harbor: The vibrant and picturesque harbor serves as the heart of the town, bustling with local life, charming waterfront restaurants, and a tranquil ambiance, making it an ideal spot for a leisurely stroll and scenic views.

Nydri Waterfalls: Located in the nearby town of Nydri, the cascading waterfalls offer a refreshing and picturesque natural setting, providing an excellent opportunity for hiking and exploring the lush green surroundings.

Ancient Nikopolis: History enthusiasts will appreciate a visit to the nearby archaeological site of Ancient Nikopolis, where remnants of ancient theaters, temples, and walls offer a glimpse into the region's rich historical past.

Parga Town: A short drive from Syvota, the scenic town of Parga boasts charming pastel-colored houses, a historic fortress, and a vibrant waterfront, creating an enchanting setting for cultural exploration and relaxation.

Acheron River: Adventure seekers can explore the Acheron River, known for its mythical significance and opportunities for rafting, kayaking, and hiking along its picturesque riverbanks, providing an exhilarating and nature-filled experience.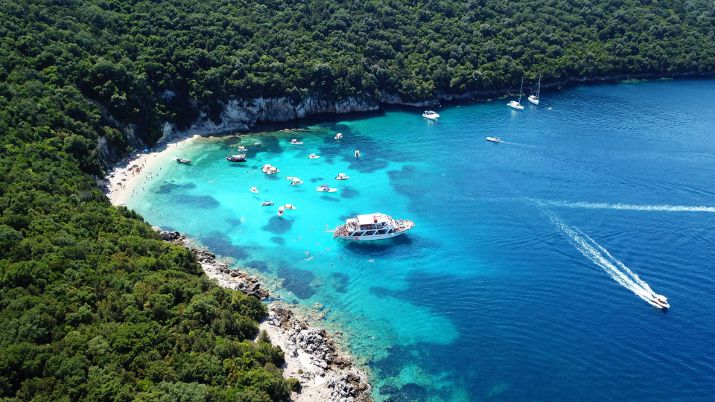 What are the dining options in Syvota?
Syvota offers a diverse range of dining options, including traditional Greek tavernas, charming seaside restaurants, and cozy cafes, catering to various culinary preferences and budgets. Visitors can indulge in authentic Greek cuisine, featuring fresh seafood, locally sourced ingredients, and traditional delicacies, providing a genuine taste of the region's flavors and culinary heritage.
Many dining establishments in Syvota boast picturesque waterfront locations, offering scenic views of the harbor and the Ionian Sea, creating a delightful ambiance for a memorable dining experience. Whether seeking fresh seafood dishes, Greek specialties, or international cuisine, visitors can find a plethora of dining options to suit their tastes, preferences, and budgetary requirements.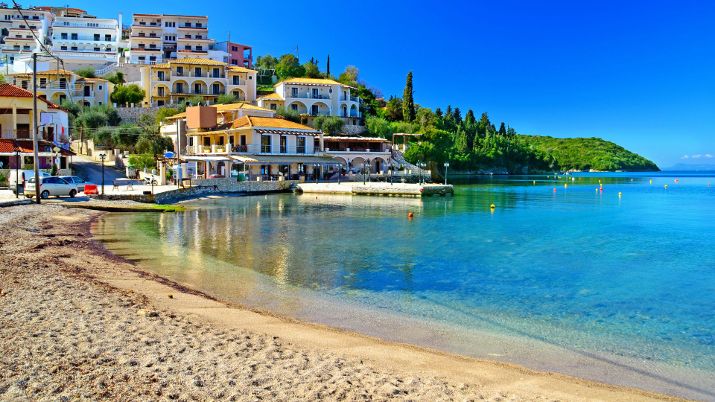 Where are the recommended places to stay in Syvota?
Syvota offers a variety of accommodation options that cater to different preferences and budgets. Travelers can choose from charming boutique hotels, seaside resorts, cozy guesthouses, and self-catering apartments, each providing a unique experience in the heart of the town or along the stunning coastal areas.
For those seeking a luxurious and indulgent stay, waterfront resorts and boutique hotels offer upscale amenities, panoramic views, and personalized services, providing a lavish and comfortable retreat. Alternatively, budget-conscious travelers can opt for guesthouses and apartments, which offer a cozy and affordable accommodation option without compromising on comfort and convenience.
The prime locations for accommodation in Syvota often include areas near the harbor, the town center, and the coastal areas with easy access to the beaches and local attractions. Researching and booking accommodations in advance can help ensure a pleasant and hassle-free stay in Syvota.