|
There is no chance that you will go hungry when holidaying in Egypt. In fact, quite the opposite when the local cuisine is centered around beans, stews, bread and cheese.
Many of the dishes are vegetable-based given that it is difficult and expensive to raise livestock in Egypt. This is also attributed to the fact that majority of the population follow the Muslim faith and pork is not included in any traditional fare either.
Food is also an important aspect when it comes to annual festivals in Egypt. If you are lucky enough to be there during a time of celebration, make sure to try the delicacies on offer.
When travelling with one of our Egypt tours you will get plenty of opportunities to learn about and taste the unique dishes of the country.
The travellers who don't know where to begin should have a browse through this list of the top foods to try on an Egypt tour.
Dining culture
The locals of Egypt prefer to eat late at night and it is normal for restaurants to open at 10pm or even later in the summer months. The serving portions tend to be rather large so prepare to pace yourself and avoid ordering too much.
It is important to be respectful throughout the holy month of Ramadan and not to eat, drink or smoke in public during the day.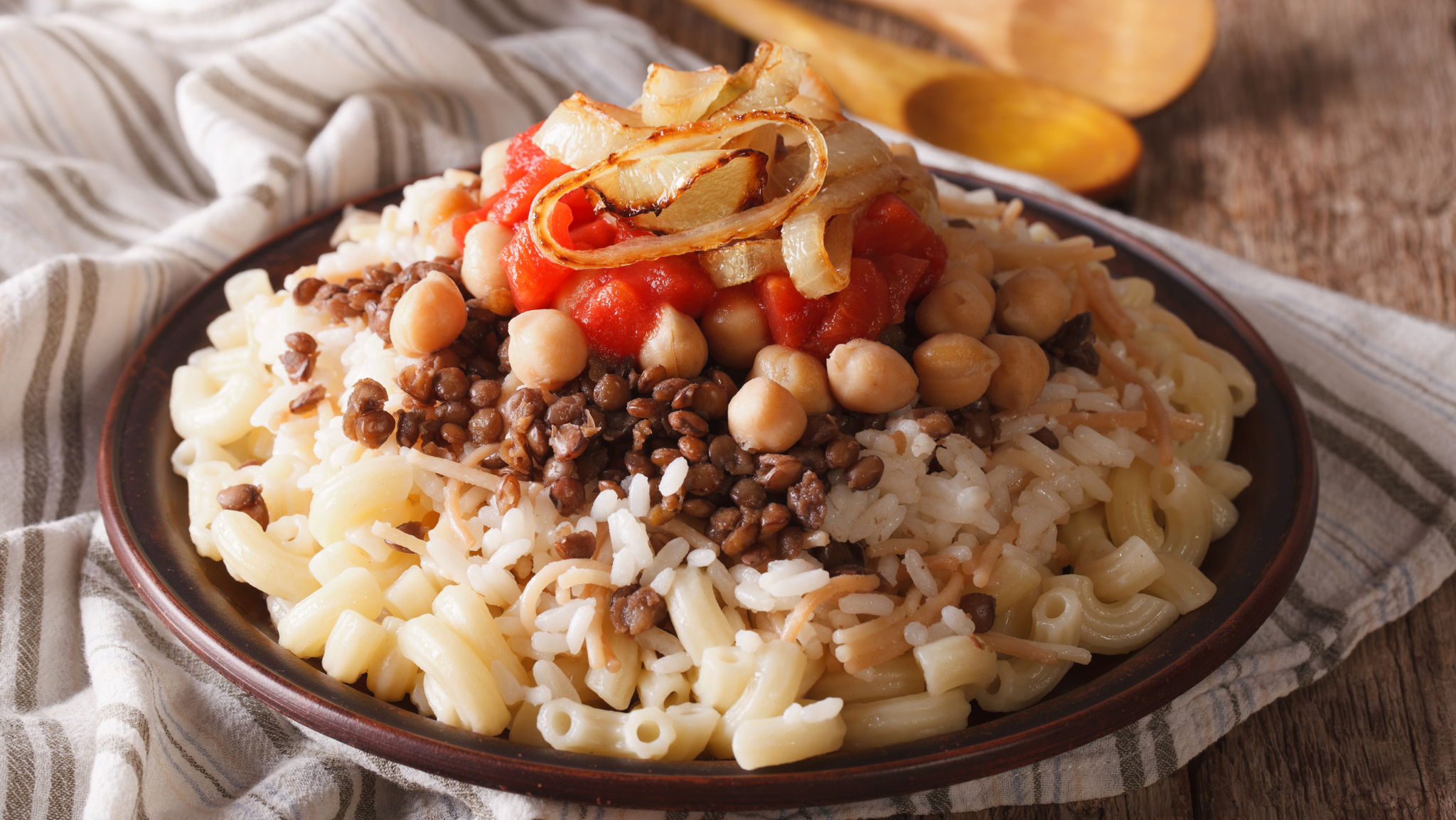 Kushari
This hearty, vegetarian meal is often referred to as the national dish of Egypt. Made with rice, macaroni, and black lentils and topped with garlic, vinegar and a thick tomato sauce, kushari can be found in most restaurants in Cairo.
This dish is affordable, filling and exclusively Egyptian and even though the combination of ingredients sounds strange, it is extremely flavourful.
Chickpeas and crispy fried onions are additional garnishes and for an extra bit of zest some people add a splash of garlic juice or hot sauce. The components of kushari are cheap staple items that would be found in most pantries resulting in its name, the 'poor man's dish'.
Kushari originated in the mid 19th century during the middle of the economic boom when Egypt was a multi-cultural country. The local French people created it as a vegetarian meal. With time, kushari became popular with Egyptian soldiers and then Egyptian citizens.
Since then it has become regularly available and was originally only sold on food carts before being served in restaurants.
As you explore Cairo with our Egypt tour, you will be able to spot plenty of restaurants that specialise solely in kushari. As part of the tour, your guide will lead you through the bazaar of Khan el-Khalili to pick up some trinkets and souvenirs.
After you have finished browsing, the Egypt tour will enjoy an early dinner and you will be able to tuck into this famous dish. If the dish is traditionally prepared it will not contain any animal products and it can be considered vegan if it is fried in vegetable oil.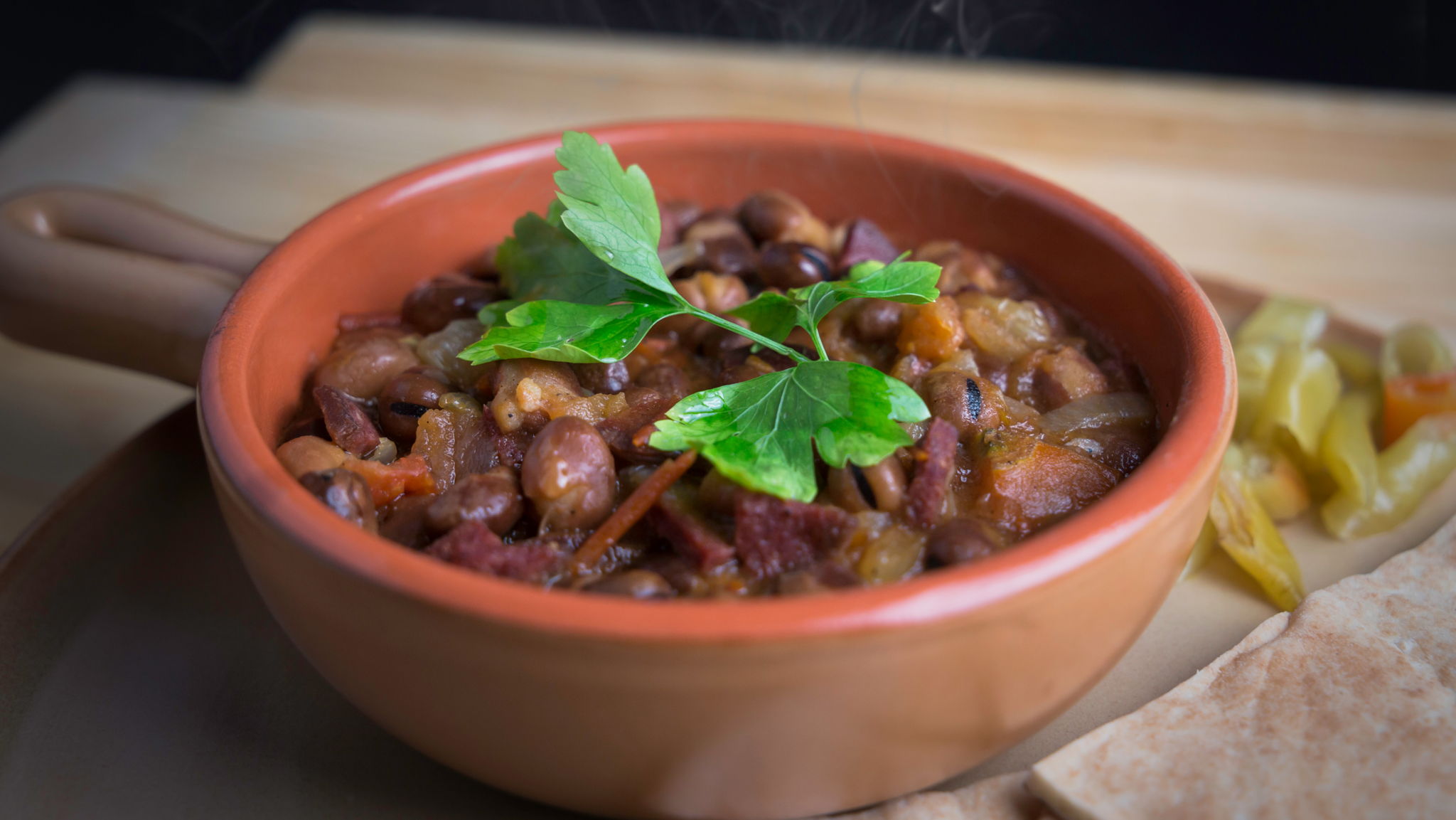 Ful Muddamas
Street food in Egypt plays a central role in the country's dining scene. When you are wandering around the different cities on our Egypt tours you will be struck by a variety of powerful aromas.
If you want to dabble and taste the delights from the local markets, but are not sure what to try, we suggest tasting ful muddamas. This breakfast dish of fava beans is seen as the king of street food.
This blend of beans is all about the spice and always comes garnished with extra ingredients like chopped parsley, lemon juice and chili pepper. Ful muddamas can be called ful for short and is usually served with pita bread and can be eaten on the go like a sandwich - perfect for snacking while you sightsee.
Ful is also seen as a staple food in Egypt and a common part of the cuisines in many Arab, African and Middle Eastern cultures. Evidence suggests that it dates back to Ancient Egypt and has always followed the same, simple (and now much loved) recipe.
Many of our Egypt tours stop off in the scenic city of Aswan overlooking the river Nile. When you aren't sailing on a traditional felucca, riding a camel along the banks or checking out a temple, we suggest heading straight to the main souk. Here, you can fill your stomach and your time by wandering around and sampling some traditional fare.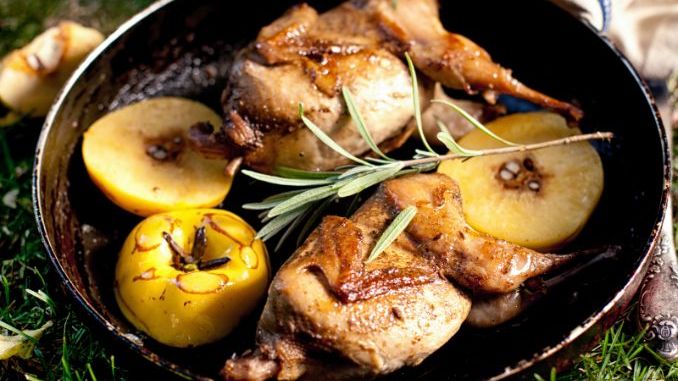 Hamam Mahshi
Upon realising what this dish is, many visitors might be put off trying the local delicacy of pigeon. Those with a more adventurous palate should not miss this grilled Egyptian favourite. Marinated in a scrumptious sauce and stuffed with rice or freekeh (toasted green wheat), onions and giblets, this popular fare, packs all the taste.
To enhance the flavour of the stuffing further, cumin, nuts, pepper and cinnamon is added. The whole bird is usually grilled over a wood-charcoal fire until it is crisp. This special recipe can be enjoyed in many places throughout the country and you will most definitely find it on the menus of restaurants in Cairo. During your stay in this city with our Egypt tours, why not throw away your preconceptions and give this fare a try?
In many other countries, pigeons are seen merely as pests but in Egypt the birds are raised in conical towers spread across the city and landscape. These towers are home to mother birds that fatten up their squabs with crop milk.
To create the dish, the plumpest of the squabs are selected. The flavour and texture of this dark meat dish is said to be very similar to duck and as the pigeons are small in size, it is considered normal to eat two as one serving.
In Egypt today, squabs and guano (a fertilizer) help feed over 95 million people. Pigeon is also believed to have been a popular meal in Ancient Egypt as traces of pigeon stew were found on artifacts from Pharaonic times. On our Egypt tour, your guide will point out the mud-brick pigeon lofts set in rows alongside the Nile.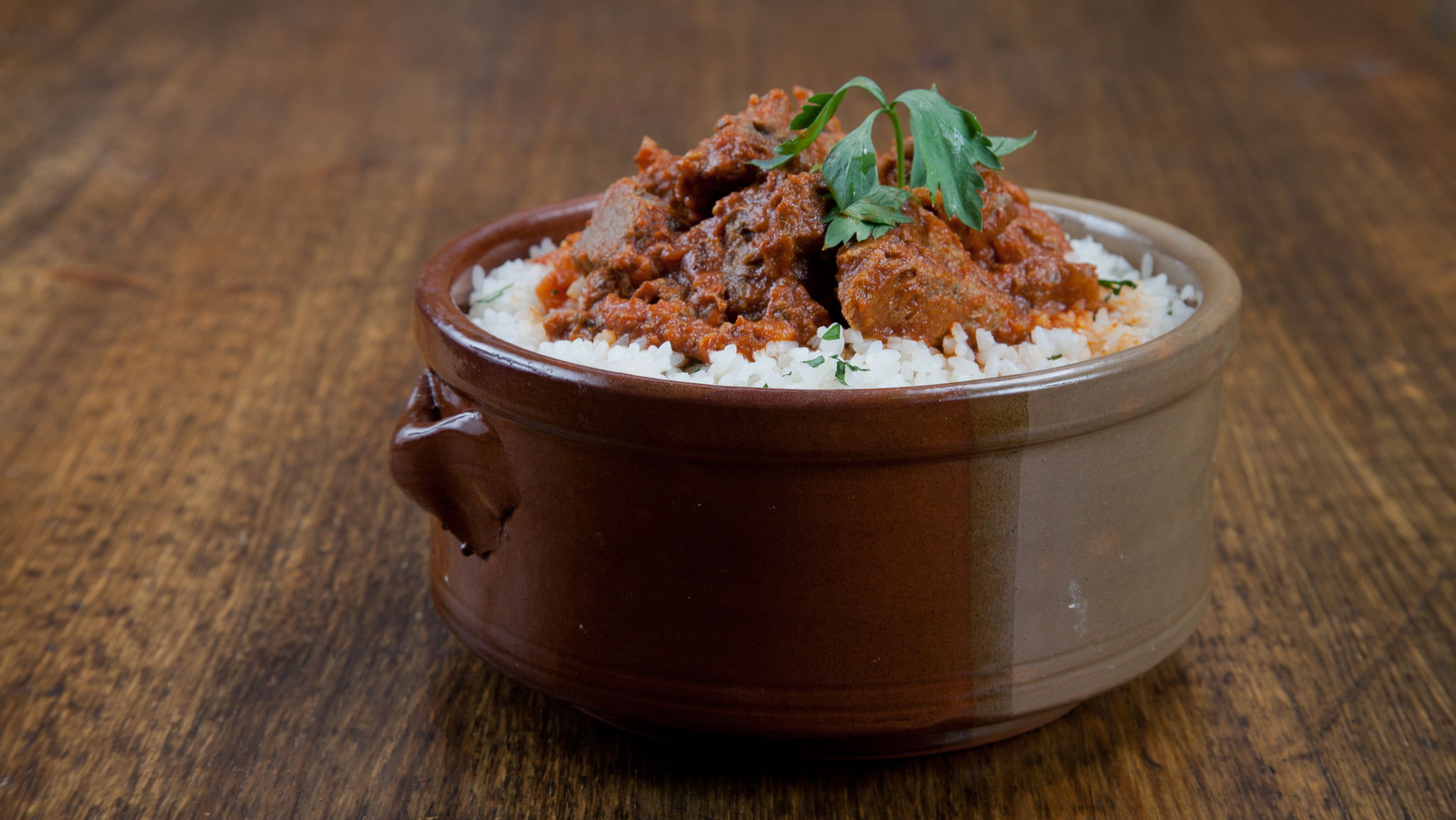 Fatta
This ancient Nubian dish of Egypt dates back to the times of celebration where it was served in huge portions. This fare is still the main meal of an Islamic feast (Eid-al-adha) and consists of vinegar and garlic flavoured meat soup with layers of crispy flat bread. Fatta is served in a bowl of rice and covered in sauce.
One of the highlights of our Egypt tours is that we offer experiences that allow you to see a different side to the country. When the Egypt tour visits Aswan, you will be invited to lunch in the colourful Nubian village nearby. As Aswan is part of the ancient region of Nubia, many of the descendants still reside in the area.
Your guide will show you around the village where you will see the local's way of life before sitting down to a feast. You should look out for fatta as it might one of the delicious delicacies available.
What this dish lacks in an intricate recipe, it makes up for in tastiness and is extremely rich and filling. The simple method of cooking fatta means that it is one of the easiest traditional dishes to make. There is another variation that involves the addition of molokhia - a leafy green vegetable.
This delicacy is a customary choice for iftar (the evening meal) during Ramadan. For special occasions like a wedding or a birth, lamb is used instead of beef. Christians also eat Fatta as the first main meal following a major fast. The word 'fatta' is Arabic for crumbs, which may refer to the breaking of the bread in a dish.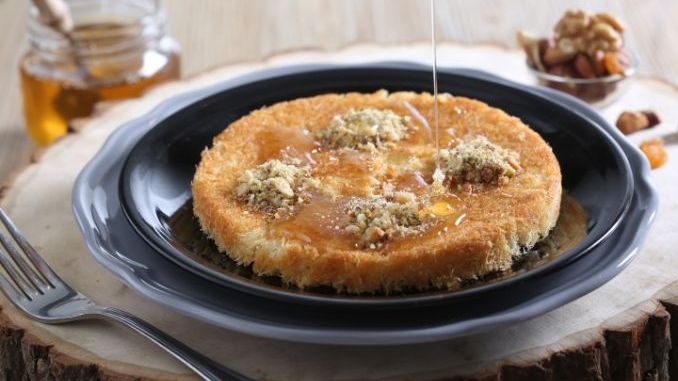 Kunafa
Egyptians love all things sweet and sugary and if you want to taste a traditional dessert, we suggest kunafa. This candied mix of shredded or noodle-like pastry, soaked in a sugar-based syrup is smothered in a heavy hand of cheese, cream or nuts.
This pudding is popular throughout the Arab world and each country has its own special version. The recipe is believed to have been brought into Egypt with the Fatimid during the building of the city of Cairo. Another story is that the dish was created to feed the caliphs during Ramadan and even doctors prescribed it.
As your walk within any of the main cities in Egypt, you will see a kunafa maker pouring the liquid kunafa dough from a sieve onto a hot plate. Throughout the month of Ramadan, you will observe these stalls everywhere, as they are a popular treat for when fast is broken.
Your holiday to Egypt will not be complete without indulging in this decadent dessert. When you do try it on one of our Egypt tours, you will notice that custard and raisons can also be added. As many of the traditional dishes in Egypt are heavily overloaded with salt and spice, concluding your dining experience with this confectionary is highly recommended.