|
The Grand Egyptian Museum, located in Giza, is one of Egypt's most highly anticipated cultural attractions. The museum, under construction for many years, is set to showcase some of the country's most impressive archaeological treasures, including artifacts from Tutankhamun's tomb and the ancient city of Memphis.
With its state-of-the-art technology, expansive galleries, and immersive exhibitions, the Grand Egyptian Museum is expected to be a game-changer in the world of archaeology and museum design. This article will explore everything you need to know about the Grand Egyptian Museum in 2023, including its opening date, ticket prices, recommended dress code, and more.
If you're looking for a 5 Day Egypt Tour, have a look at our tours above - we might have the right one for you.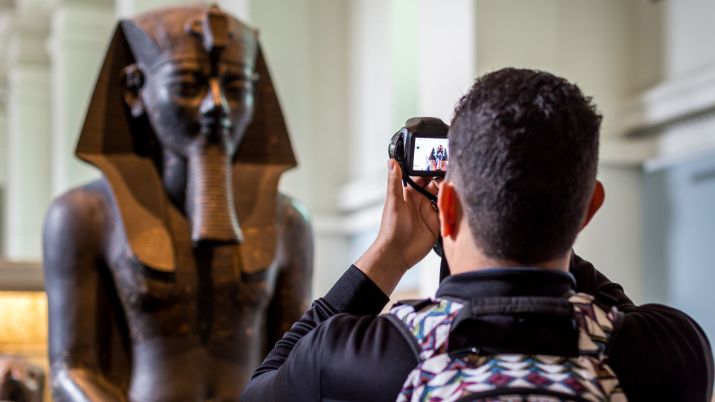 Will the new Grand Egyptian Museum open in 2023?
The Grand Egyptian Museum, or GEM, is set to open in 2023 and will surely be a sight to behold. The museum will be located on the Giza Plateau, just outside Cairo, featuring thousands of ancient artefacts from Egypt.
The museum has been under construction since 2002, and several delays have occurred due to funding issues and political instability in Egypt. In addition, the museum has had to deal with rising costs due to inflation and other economic factors. As a result, it was unclear if the museum would be able to meet its 2023 opening date.
However, some encouraging signs suggest the Grand Egyptian Museum may still open on time. For one thing, the Egyptian government has recently allocated more funds for the project. This additional funding should help speed up construction and ensure all necessary work is completed by 2023. In addition, the Egyptian government has taken steps to ensure that all the required permits are obtained promptly so that construction can continue without further delays.
Furthermore, international organizations such as UNESCO have also shown their support for the project by providing financial assistance and technical expertise. This support has helped alleviate some of the financial burdens on the Egyptian government and allowed them to focus their resources on completing the museum by its scheduled opening date.
Finally, Egyptians also have a growing sense of optimism about their country's prospects. This optimism will likely translate into increased support for projects such as GEM, which could help boost Egypt's economy and create jobs for its citizens in an otherwise challenging economic climate.
Given these factors, GEM will likely open in 2023 as planned. The project has had its share of delays and setbacks. Still, with sufficient financial support from domestic and international sources, GEM will finally become a reality!
The new museum will house the complete Tutankhamun collection
The collection includes jewelry, statues, furniture, and even Tutankhamun's famous death mask. Each piece is a unique reminder of a time long gone but not forgotten. The artifacts are so well preserved that they could have been made yesterday. It's no wonder that people from all over are eager to get a glimpse of these ancient wonders.
The new museum has taken great care to ensure that each piece in the Tutankhamun collection is displayed in an appropriate setting. Every item has been placed in a custom-made display case with special lighting and temperature control to help preserve it for future generations. The cases also feature detailed descriptions of each artifact so visitors can learn more about their history and significance.
In addition to displaying the artifacts from Tutankhamun's tomb, the museum offers educational programs for children and adults alike. These programs include lectures on ancient Egyptian culture and history and interactive activities such as making mummies or creating hieroglyphics on papyrus paper. Visitors can also take part in guided tours led by knowledgeable guides who can provide insight into the life and times of Tutankhamun himself.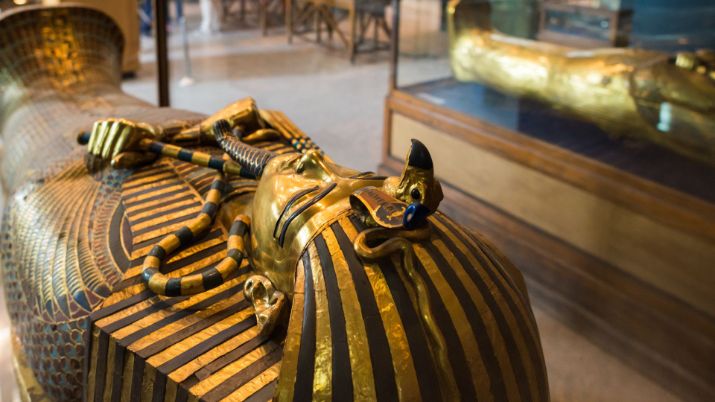 What other artifacts of Egypt's ancient past will travelers see at the new Grand Egyptian Museum?
Travelers to the new Grand Egyptian Museum in Cairo will be able to explore a variety of artifacts from Egypt's ancient past. From the beginning of Egyptian civilization, the museum will feature many artifacts that tell the story of Egypt's long and fascinating history.
One of the most impressive displays at the museum will be the collection of ancient Egyptian sculptures and statues. These pieces, which date back to as early as 3100 BCE, are made from various materials such as limestone, granite, wood, and bronze. The sculptures depict gods and goddesses, kings and queens, animals, and everyday scenes from ancient Egypt.
The museum will also feature an impressive collection of ancient Egyptian jewelry. This includes necklaces, bracelets, rings, earrings and other pieces made from gold and precious stones such as lapis lazuli and turquoise. These pieces were often used to adorn mummies or were placed in tombs with their owners to accompany them into the afterlife.
The museum will also display a variety of ancient Egyptian pottery. These pieces were made from clay or stone and were used for everything from cooking to storing food or liquids. Many pieces are decorated with intricate designs that show off the skill of their makers.
In addition to these objects, visitors can also see various tools Egyptians use in their daily lives. This includes knives for hunting or farming tools such as hoes and sickles for harvesting crops. There are also weapons such as bows and arrows used for warfare or hunting game animals like antelope or gazelle.
Finally, visitors can explore a selection of papyrus scrolls which contain some of Egypt's earliest written records, including religious texts like The Book Of The Dead or accounts of battles between Pharaohs such as Ramses II's war against Hittites in 1274 BCE. These scrolls provide invaluable insight into life in ancient Egypt and how its rulers governed it at different times throughout its history.
Why is the new Grand Egyptian Museum located outside of Cairo?
There are several reasons why this location was chosen.
First, the GEM is located on a site close to Giza's pyramids. This proximity allows visitors to easily access both attractions and get a comprehensive view of Egypt's ancient history and culture. Additionally, this location provides ample space for the museum's exhibits and activities. The GEM will be one of the world's largest museums, covering over 500 acres. This large space allows plenty of room for galleries, educational programs, and other activities to help visitors learn about Egypt's past.
Second, this location provides excellent security for the museum's priceless artifacts. The GEM will be home to over 100,000 artifacts from all periods of Egyptian history. These artifacts are precious and need to be protected from theft or damage. The site chosen for the GEM is surrounded by desert on all sides, making it difficult for anyone to access without authorization. Additionally, there are plans to install advanced security systems throughout the museum grounds and guards at all entrances and exits.
Thirdly, being outside Cairo also helps reduce pollution levels around the museum site. Cairo is one of the most densely populated cities in Africa, and air pollution levels can sometimes reach dangerous levels due to traffic congestion and industrial activity in the area. By locating outside of Cairo, visitors can enjoy cleaner air while visiting the GEM without having to worry about breathing in polluted air or dealing with traffic congestion during their visit.
Finally, being outside of Cairo also helps reduce overcrowding at other popular attractions like the pyramids or other museums within city limits. Having an additional attraction nearby but not directly within city limits can help spread out visitor numbers more evenly between attractions which can help reduce overcrowding at any one particular attraction while still allowing people easy access to explore Egypt's rich cultural heritage and history at their own pace without feeling rushed or overwhelmed by large crowds at any one particular attraction site.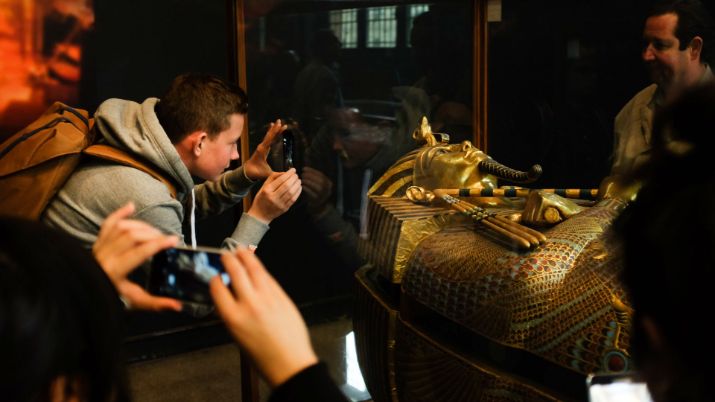 What will happen to the Old Egyptian Museum?
The good news is that the Old Egyptian Museum won't be closing its doors anytime soon. The museum has been undergoing renovations and improvements in recent years and is now better than ever. The museum's staff has also worked hard to update its collection and remain relevant to modern audiences. As such, it will continue to serve as an essential source of knowledge about ancient Egypt for generations to come.
The Old Egyptian Museum also plans to partner with other institutions around Cairo to create educational programs focusing on ancient Egypt and its culture. This could include lectures on topics such as hieroglyphics or mummification techniques and workshops where visitors can learn how to make replicas of ancient artifacts. These programs are designed to help people better understand and appreciate this fascinating historical period.
Finally, while the New Egyptian Museum is sure to draw large crowds with its modern exhibits and interactive features, it can only replicate some things that make the Old Egyptian Museum so special: its long history and unique atmosphere. The old museum has been where people have gone for generations to learn about Egypt's past; it's a place filled with stories, memories, and secrets just waiting for someone new to discover them. As such, even when the new museum opens its doors, there will still be something special about visiting this beloved landmark that no other museum can match.
What are the ticket prices to enter the new Grand Egyptian Museum?
The official ticket prices for the Grand Egyptian Museum (GEM) have yet to be announced. However, the website for the Ministry of Tourism and Antiquities of Egypt has provided some information on the ticket prices for foreigners visiting archaeological sites and museums in Egypt.
As per the website, the general admission fee for foreigners to enter the archaeological sites and museums is 300 Egyptian pounds (about 19 USD) per person. Additional fees for visiting certain exhibitions or areas within the museum may exist. However, it's important to note that these prices may be subject to change, and it's best to check with the museum's official website or social media pages for the latest updates on ticket prices.
What days will the new Grand Egyptian Museum be open?
The official opening hours and days for the Grand Egyptian Museum (GEM) have yet to be announced. However, museums and tourist sites in Egypt generally have different schedules for different seasons, and the hours of operation may vary depending on the day of the week.
Typically, museums and tourist sites in Egypt are open daily from around 8 or 9 in the morning until 4 or 5 in the afternoon. However, during the high season (usually from October to April), some museums and tourist sites may stay open later in the evening. During the low season (usually from May to September), some sites may have shorter hours or be closed on certain days.
It's best to check the museum's official website or social media pages for the latest opening hours and daily updates.
When is the best time to visit the new Grand Egyptian Museum?
The best time to visit the Grand Egyptian Museum (GEM) depends on your preferences and travel plans. However, generally speaking, the best time to visit Egypt, including the GEM, is during the winter months from December to February or the shoulder seasons of March to April and October to November. During these months, the weather is mild and comfortable for outdoor activities, and there are fewer tourists than in the peak summer season.
The summer months in Egypt, from June to August, can be very hot and humid, with temperatures reaching over 40 degrees Celsius (104 degrees Fahrenheit) in some parts of the country. This can make outdoor activities and sightseeing uncomfortable for some visitors. However, if you visit during the summer, it's important to stay hydrated, wear light and breathable clothing, and plan your activities for the cooler parts of the day.
It's also worth considering the timing of major events or festivals in Egypt, such as Ramadan or the Pharaonic Parade, which may impact your travel plans and the availability of certain attractions. It's best to check the museum's official website or social media pages for the latest updates on special events and opening hours.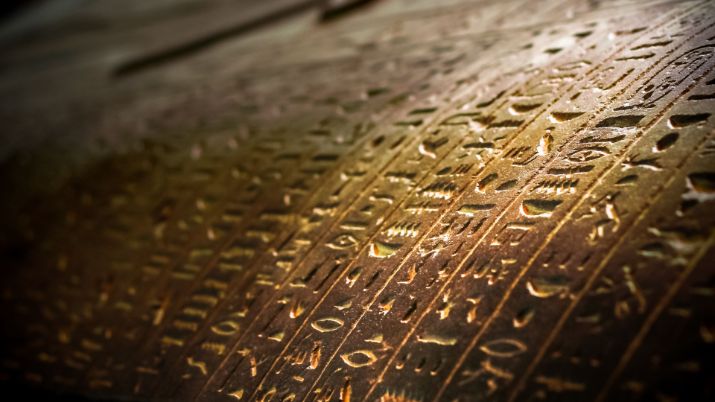 What is the recommended dress code for visiting the Grand Egyptian Museum?
As a cultural and religious site, it is recommended to dress modestly when visiting the Grand Egyptian Museum or any other cultural site in Egypt. This means covering your shoulders, chest, and knees and avoiding clothing that is too tight or revealing.
For women, it's recommended to wear long skirts or pants and tops that cover the shoulders and chest. Scarves or shawls can also be worn to cover the hair if desired. For men, wearing long pants and a shirt that covers the shoulders is recommended.
It's also a good idea to wear comfortable, breathable clothing, especially during summer when temperatures can get relatively high. Wearing a hat and sunscreen can also help protect you from the intense sun.
In conclusion, the Grand Egyptian Museum (GEM) in Giza is set to be the most significant archaeological museum in the world and a must-visit destination for anyone interested in Egypt's rich cultural and historical heritage. Although the official opening date and ticket prices have yet to be announced, visitors can expect to see an incredible collection of artifacts, including the treasures of King Tutankhamun and many other important pharaonic relics.