|
,
How has lockdown affected you?
I moved to Portugal last semester to start a Masters in Tourism, but Australia is my home.
Before the lockdown, I came back to Australia to see my fiancé and because travelling overseas became quite hard so suddenly, I decided to stay in Australia until everything calms down in Europe. I have different working hours now, and because of the time difference I tend to work in the evenings which is when my colleagues are working from home in the United Kingdom and South Africa.
My classes are now being held online, so I can still attend them.
I am trying to stay home as much as I can and am following the Australian government advice to stop the spread of COVID-19 as much as possible. I go grocery shopping once a week and go for a walk in the park not more than twice a week.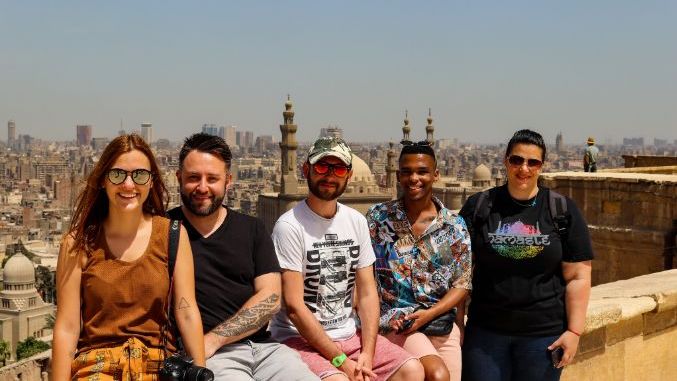 What destination are you looking forward to travelling to once this crisis has passed?
I can't wait to start travelling again once this crisis has passed! I'm looking forward to visiting Egypt, a country with so much history, amazing culture and nice people.
I want to spend some extra time at the Egyptian Museum to be able to see the Mummy Room, I want to visit the fascinating temple of Abu Simbel since I didn't have a chance to during my first time in the country and I'd also like to visit the Valley of the Kings in Luxor - this is my favourite destination in the country because there we get to see the underground mausoleums built thousands of years ago but yet so well-conserved.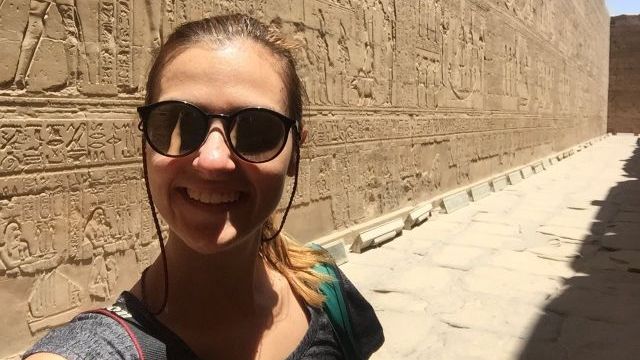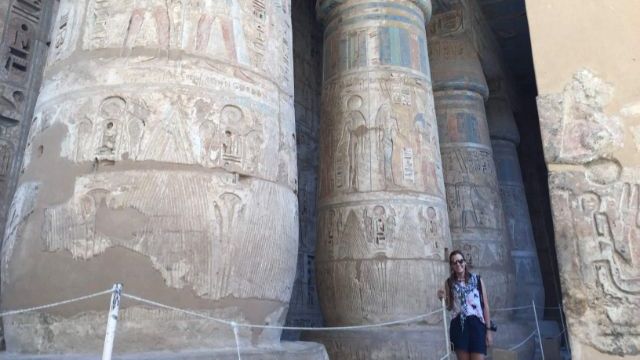 Egyptian food is delicious! I've been dreaming of a big traditional Egyptian breakfast, with fresh fruit juice, Egyptian falafel (Ta'meya) and some typical flat bread. The best Egyptian dish in my option though is Koshari - a mix of macaroni, rice, lentils, chickpeas, fried onion and tomato sauce.
In Egypt, I would love to watch the sound and light show at the Pyramids in Giza (I am sure it will be amazing to see the Pyramids lit at night), go for a swim in the Nile and spend the afternoon watching the world go by from a felucca sailboat, fly on a hot air balloon at sunrise in Luxor and go snorkelling with hundreds of fish in the Red Sea.