|
Cape Town, known in South Africa as the "Mother City", is one of the world's top travel destinations. Home to stunning natural landmarks, steeped in history and culture, and bursting with places to explore, Cape Town will not disappoint.
If you're going on a South Africa tour, there is undoubtedly way more than ten must-do activities in Cape Town- but if you had time for only ten, we would recommend these.
Go to the top of Table Mountain
It's probably obvious, but top of any list of things to do in Cape Town is summiting Table Mountain. This iconic landmark is a symbol of the city and one of the world's oldest mountains. It has also been included as one of the new 7 Wonders of Nature.
You can reach the top via the cable car- but if you are physically able, you can also hike up. Make sure that the weather conditions are suitable, and that the "table cloth" is not sitting on the mountain when you go up. Otherwise, you will find yourself stuck inside a cloud with no view! Clichéd or not, standing on top of Table Mountain is definitely something to tick off your bucket list.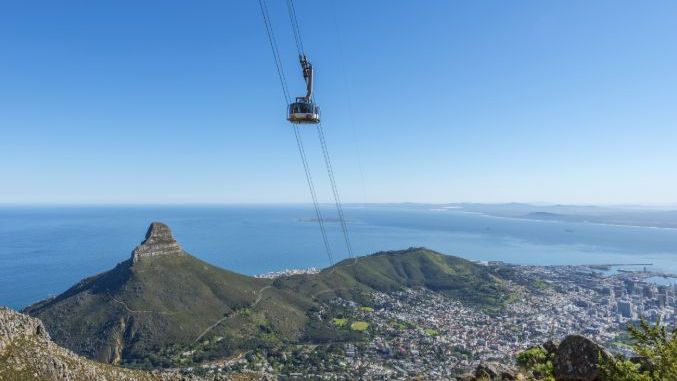 Hike up Lion's Head
Going up Table Mountain is a must- but if you stand on Lion's Head, you get the best view of the mountain itself! Lion's Head is a rocky peak located to the side of Table Mountain. From the top, you can enjoy panoramic views of the ocean, mountains, and city. It's a moderate hike, which can be a bit strenuous in parts, but with breathtakingly rewarding views at the top. You can also appreciate the scenery and fauna on the hike up. For even more perfect photographs, go at sunrise or sunset.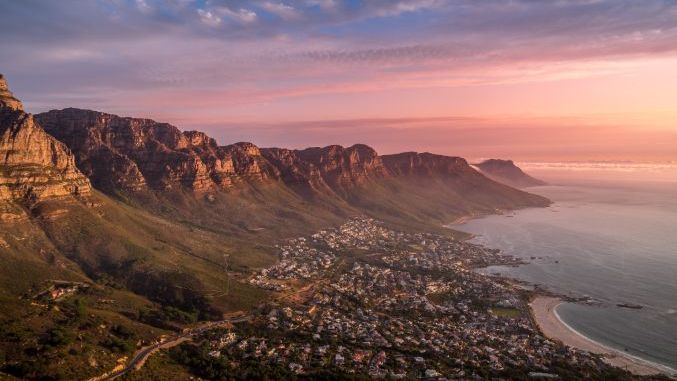 Visit Bo-Kaap
The Bo Kaap is an iconic Cape Town neighbourhood situated at the foot of Signal Hill.
The area is primarily home to the Muslim Cape Malay community, although it is also quite diverse. It was originally a slave quarter established by the Dutch settlers.
It is famous for its colourful houses- another ideal picture spot. There are also mosques, museums, and restaurants serving traditional Cape Malay cuisine.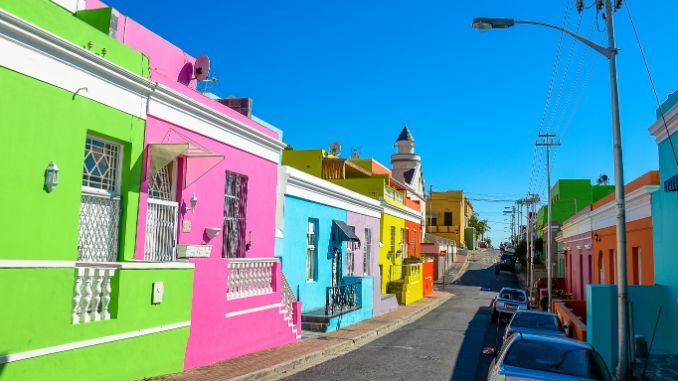 Visit Boulders Beach
Boulders Beach is well-known for its colony of African penguins, which can be seen in their thousands. This is the only place in the world where you can get close to an African penguin. These delightful creatures are sadly an endangered species- but Boulders Beach forms part of the Table Mountain National Park Marine Protected Area, which happily means that the penguins are protected (they do roam freely).
During certain times of the year, you can also spot whales and whale sharks off Boulders Beach. You can swim in the waters here, or even go kayaking for a unique view of the penguins.
Go to Robben Island
Robben Island is known worldwide, most famously for being the island where Nelson Mandela was imprisoned for 18 years during the days of Apartheid. If you go, you will be able visit his cell, along with the cells of other important figures in South African history, as well as many other sites of interest on the island. The island is a short boat ride away from the mainland. The ferry ride is dependent on weather conditions, as the sea can be quite rough here. It's recommended to be cautious if you suffer easily from sea or motion sickness, as it's common for people to feel queasy on the ride over.
Drive along Chapman's Peak
A drive along Chapman's Peak is a genuinely breathtaking experience. This incredibly scenic route runs along the outside of massive cliffs, with a dramatic drop to the ocean on the opposite side. It is worth seeing both for the spectacular natural vistas as well as to admire it as a feat of engineering. You can take a leisurely drive simply to take in the views; there are also many spots where you can stop to take pictures or even enjoy a picnic.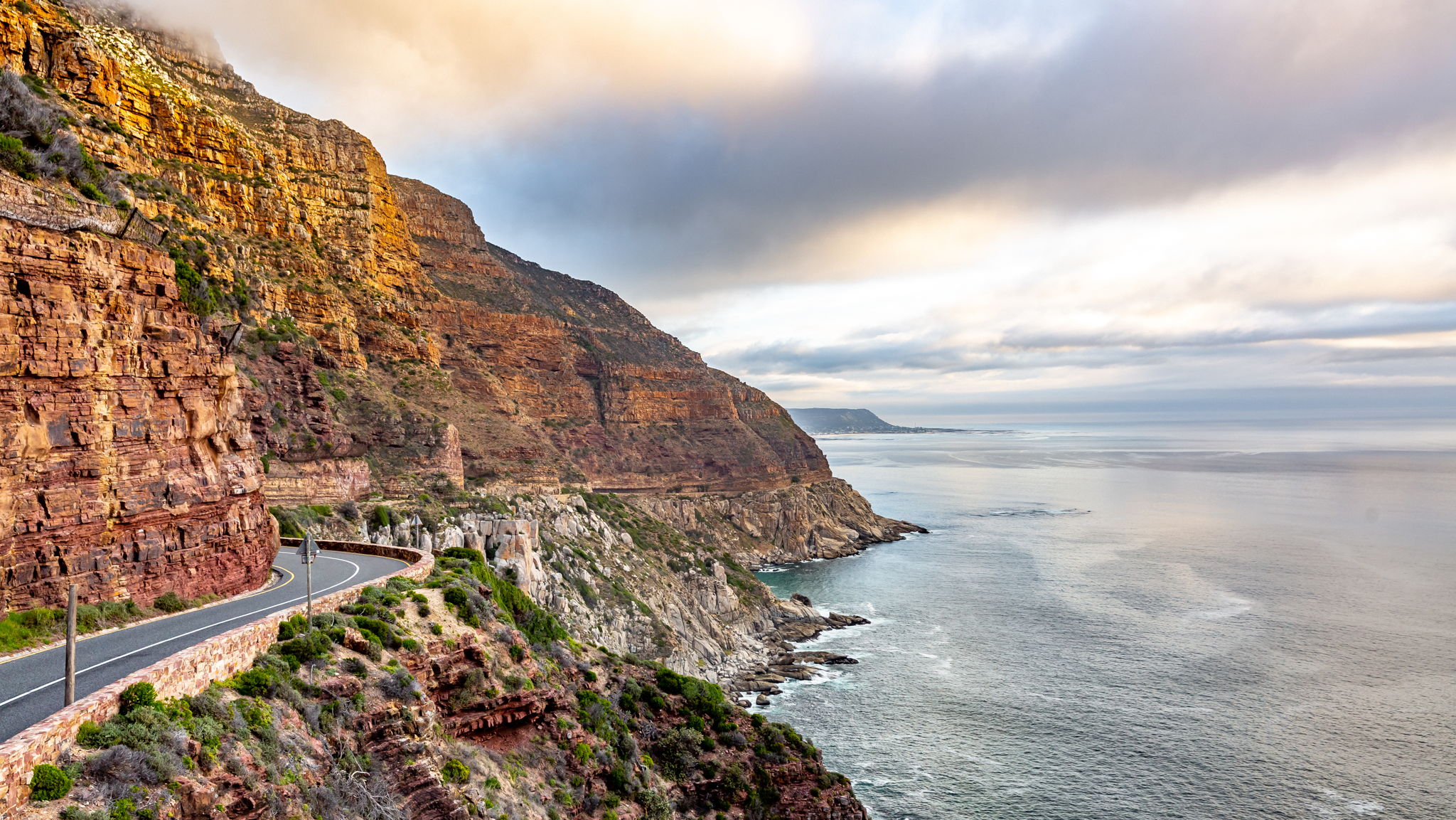 Try a Gatsby
Cape Town is renowned for its diverse and delicious cuisine offerings. It boasts some of the best food establishments in the country. You will find everything in Cape Town: street fare, fast food outlets, artsy cafes and coffee shops, traditional food outlets, and fancy restaurants. While you should try to sample all of these if you get a chance, one food item should definitely be on your list when you visit Cape Town, and that's the "Gatsby". This is essentially a foot-long roll filled with various types of fillings, the most common of which include soft chips (called slap chips locally), steak or chicken, cheese, Vienna sausages, Russian sausages, eggs, salad, and even calamari. The Gatsby has deep cultural connections and is said to have originated on the Cape Flats. It is commonly seen as a budget meal, ideal for sharing among several people.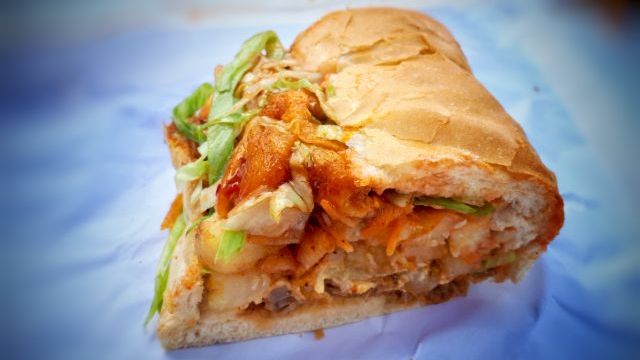 Explore the V&A Waterfront
The Victoria & Albert waterfront is the oldest working harbour in the southern hemisphere. This lively arena offers a range of things to see and do. There are many historical landmarks and attractions in the area, contrasted with brand-name stores and modern shops. There is a food market offering a smorgasbord of cuisine choices, as well as a crafts market where you can shop for gifts, curios, and souvenirs. This is complemented by views of the ocean and Table Mountain.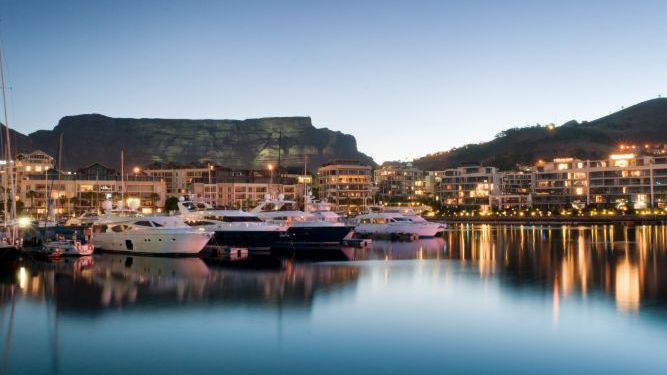 Visit Kirstenbosch Gardens
The Kirstenbosch Botanical Gardens, found on the slopes of Table Mountain, are some of the most beautiful in the world. The incredible volume of flora and the stunning scenery found here is the perfect embodiment of South Africa's biodiversity as a whole. Over 7000 plant species are found at Kirstenbosch, several of which are endangered. The site is divided into gardens with different themes, and there is a Tea Room and amphitheatre, where musical gigs are often held. The Gardens are part of the Cape Floral UNESCO World Heritage Zone. Visit in the spring for a chance to see carpets of wildflowers in bloom.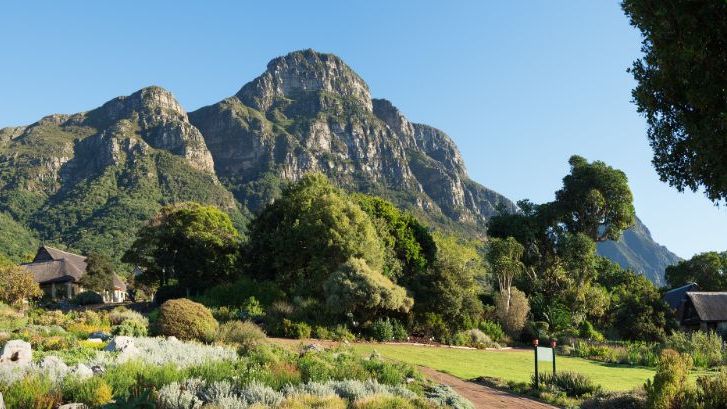 Go to Muizenberg
Muizenberg is a seaside suburb of Cape Town, and is very well-known for its stunning beach. The long white stretch of coast is ideal for relaxing on a sunny day- and be sure to get a picture at the famous colourful cabins! This is also one of the best spots in South Africa for surfing.