,
,
,
,
,
,
,
,
,
,
,
,
,
,
|
Our small group tours promise more than just a holiday of tacky souvenirs and blurry photographs. We strive to go beyond all things touristy and tame by venturing down the road less travelled, mingling with the locals and truly discovering new cultures and traditions.
You will return home with not only a diverse array of experiences under your belt, but also a significant sense of enrichment and a better understanding of the destination that you visited.
When travelling with us you are not just another sightseer trying to tick off a list of guidebook suggestions. Instead you will tour a country as an avid explorer, seeking out the unknown on a remarkable adventure.
Highlights of our small group tours
Small group sizes (maximum ranges from 12 to 20 people)
Guaranteed departures (minimum 2 on nearly all tours)
Encounters with local cultures and like-minded travellers
Ideal for solo travelers with room sharing available and single supplements kept as low as possible
Experienced local guides
Itineraries that don't cut corners or costs at your expense
Clear information provided on entrance fees and local costs
18 years of experience operating small group adventures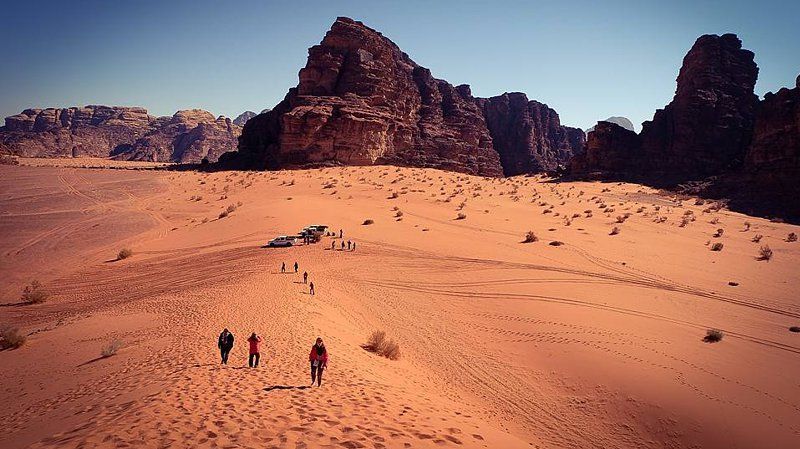 Creative itineraries
When putting together a schedule for a small group tour, we are able to be more creative with the activities and experiences you'll enjoy along the way. The lower numbers mean you can do things that just would not be possible in a larger group. We pride ourselves on adding unique activities that make our small group tours so special.
Some of these small group specific escapades include:
Exploring the desert with Bedouin shepherds in Jordan, learning about their daily lives and trying your hand at milking goats and baking bread.
Sleeping under the stars on the deck of felucca sailboat on the Nile River in Egypt - the Discover Egypt tour is one of our most popular Egypt tours that takes to the waters.
Partaking in local crafts such as sculpting your own piece of pottery to bring home - check out our Incredible India tour.
Enjoying cooking classes where you can make traditional delicacies and also get to taste them - spice lovers should look at our Morocco tours.
Feasting on home-cooked meals with local families and sharing stories - our Maldives tours include this experience.
Meandering around pastoral villages, winding backstreets and bustling city bazaars.
Eating in popular local restaurants and sampling the street food.
Discovering the highlights of Vietnam on the back of a Vespa - to experience this book our Vietnam Encounters tour
Adventuring through national parks on guided wildlife safari walks while spotting the fauna of the region (the Bardia National Park in Nepal is particularly exceptional). There is also a better chance of seeing more wildlife in small groups.
Stopping off by the roadside and giving archery a go with the locals in Ladakh or Bhutan - browse our Ladakh Explorer tour and Bhutan Encounters tour.
Giving back to the community and doing 'langar seva' in the free restaurant at the Golden Temple in Amritsar - see the Golden Foothills tour.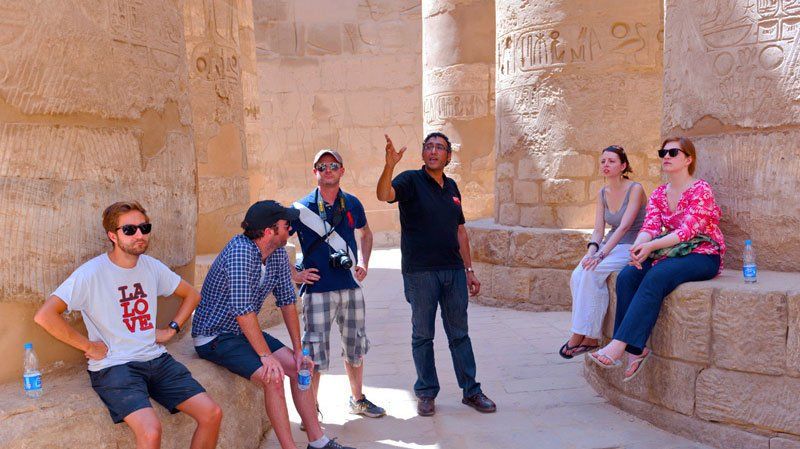 Local interactions and encounters
One of the best ways to really understand and experience a country is through its people. Our small group tours make this possible by incorporating more local encounters into your itinerary. During your trip you will also get the chance to build a much better and closer relationship with your guide. We pride ourselves on expert guides with real in-depth local knowledge who are eager to share information and enthusiastically take you on adventures.
Your resident guide will help you learn about the different local customs, the modern advancements of the country, the best places to eat (usually off the beaten track), the favourite local delicacies and what to try. As you visit the sights with our tours, the smaller number of people means that the guide can easily take the time to answer everyone's questions and respond to specific requests.
Our small group tours are perfect if you are a solo traveller, a group of friends or a couple who want to mingle and meet new people. The set departure group tour sizes are kept small to guarantee that everyone has an equally good experience. In the peak seasons we may run several groups on the same date, but will never comprise on the service each group receives. Many of our small group tours also work well as an initial introduction to a country for independent travellers who want to continue exploring a destination after the trip has ended.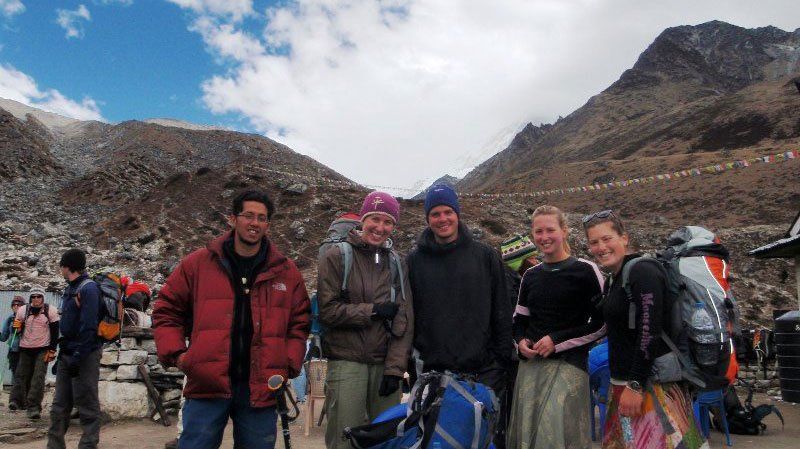 Active small group tours
A few of our small group tours feature more physical activity than the norm; in particular trekking tours in countries like Nepal (we set groups here to have a maximum of 12 people) where you can hike to the base camp of Mount Everest. Our small group tours to Peru also feature trekking along the Inca Trail to Machu Picchu.
With fewer trekkers in a group, the journey is more enjoyable as we really don't want a long line of 20+ people trekking together and having to wait for each other. We apply this principle to our other active tours too, such as white water rafting trips, to improve your overall experience. On our tours we want to make sure that you get the most out of each activity - without feeling left out or behind. After nearly 20 years in the travel business, we have seen that small groups work best for most activities like whale watching, sea kayaking, whitewater rafting, cooking classes, felucca cruises, walking tours and camel rides.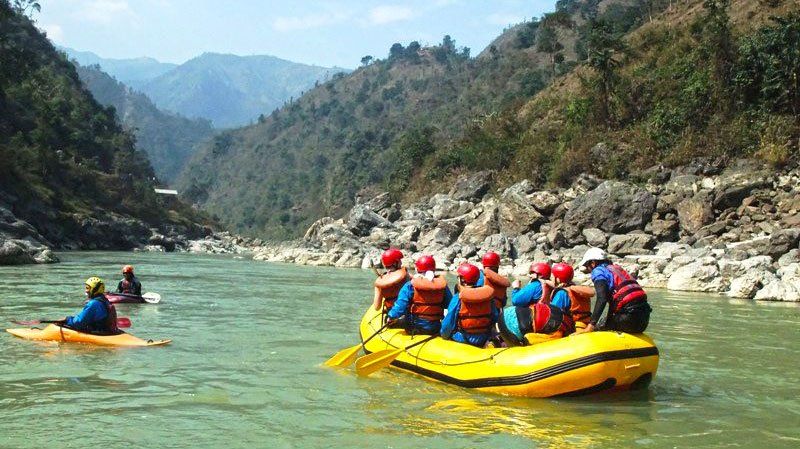 Logistics during our small group tour
With our small group tours we like to fit as much as possible into your itinerary - to make sure that you don't miss a thing. Travelling in a group of less people means that we can save time when it comes to getting on and off buses and other modes of transport, comfort stops, checking into hotels, walking around sights and dining in restaurants. Everyone on the tour will stay in the same accommodation so that there are no issues with extra pick-ups or drop-offs - this might not be the case on our shoestring tours if some people choose one of the hotel upgrades available on those tours.
Value for money
One of the most important benefits of the small group tours is that you can enjoy an expertly guided and imaginatively designed itinerary without breaking the bank. This is a far more affordable option than if you were to travel privately. As a result of sharing the costs with other people on your tour, you can experience so much more at a lower price and even leave some budget for additional activities and souvenirs. Quality is vital to us and we aim to be consistent and transparent with our tours and pricing.
Hotel choices
When travelling with a smaller number of people, we can choose from a wider selection of hotels. We find that good accommodation is key to a wonderful holiday and on these tours we use some particularly charming local guesthouses, wildlife lodges and boutique hotels. Another distinctive element on some of our small group tours is the use of comfortable and friendly homestays with local families in certain areas.
A larger group of travellers means that we are restricted to the types of hotels that we can use. It is important to note that not all the hotels on our small group tours are quaint boltholes - we do also use some larger properties too - in Egypt for example we feature some really lovely 5-star hotels near the pyramids, and resorts by the Red Sea. However, there are many places that we visit on our small group tours with only a few rooms that we might book out completely.
The Bardia Eco Lodge in Nepal only has space for up to 12 guests and we often fill all the beds.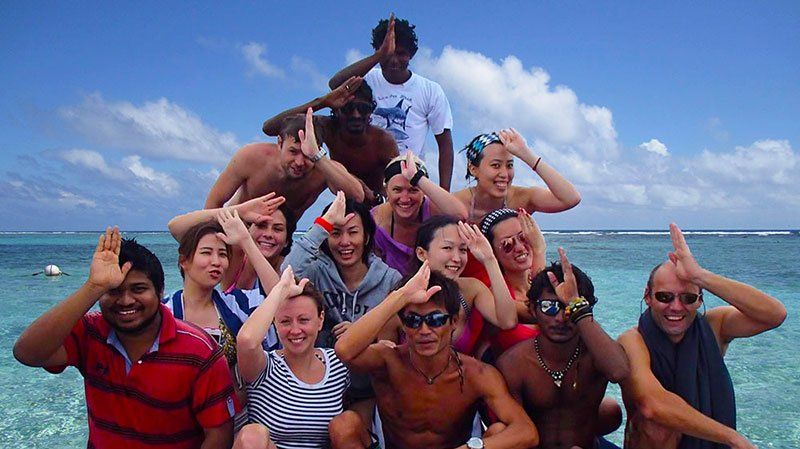 Shoestring tours
Our small group tours are excellent value, although they are not the cheapest way to explore a new destination. This is where our shoestring tours come in - allowing you to experience the ultimate getaway for a lower cost. These budget friendly trips are designed for people who want to see the important sights in a country and learn about the culture and traditions without breaking the bank.
To help reduce the costs of the shoestring tours and to make tours through destinations as accessible as possible, these tours may:
Reduce the base hotel level.
Offer one or two hotel upgrade options - meaning that you can do these tours and stay in higher standard hotels, but keep the other benefits of the lower cost tour. This can mean extra pick-ups and drop-offs are required each day, which you would not get on a small group tour.
Increase the possible maximum group sizes to 45 people, resulting in a fully sized coach (these trips often run with much lower numbers, but on some dates in the year, the number of people on the tour may be more).
Use larger hotels that are accustomed to handling tour groups with more people.
Remove some of the activities and experiences that are only suitable for small tour groups.
Share the departure with other operators to help ensure affordability (this can be the case in countries like Israel where guided itinerary based touring is expensive so to offer an affordable option, we share the tour alongside travelers booking from other companies).
In summary, our small group tours really are our favourites out of all our holidays. We've put a lot of time into designing the itineraries and trying to make sure that each one provides a great experience, shows you more of the country than you'd get to see on your own or in a big group, and also gives you some surprises along the way.
If you are feeling inspired, check them out here and see if any of your friends would like to join you on one. You can get in touch with our friendly team of travel consultants if you have any questions.