|
Luxor's West Bank is a unique and fascinating destination in Egypt, offering travelers a chance to explore the ancient ruins and monuments of its past.
Located on the west side of the Nile River, Luxor's West Bank is home to some of the most impressive ancient sites in the world, including the Valley of the Kings, Karnak Temple, and Luxor Temple.
With its rich history and stunning architecture, Luxor's West Bank is a must-see destination for any traveler looking to explore Egypt's ancient past.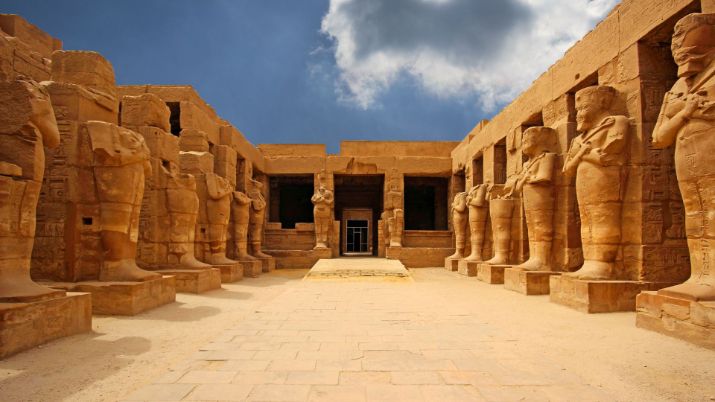 What is the history of the West Bank of Luxor?
The earliest known inhabitants of Luxor's West Bank were the Ancient Egyptians. This area was important to them as it was close to the Nile River and had access to fertile land for farming. Many temples were built in honor of their gods during this period, including Karnak Temple and Luxor Temple.
The New Kingdom period saw a significant increase in activity on Luxor's West Bank as Pharaohs sought to expand their power by building monuments here. This included constructing grand tombs for themselves in the Valley of Kings, such as Tutankhamun's tomb and Ramesses II's tomb.
The Romans also had a presence on Luxor's West Bank during their rule over Egypt from 30 BC to 395 AD. During this time, they built several monuments, including a temple dedicated to Isis at Deir el-Bahri and a small fortress at Medinet Habu. They also constructed a bridge across the Nile, allowing them to move troops quickly between both river banks.
In recent times, Luxor's West Bank has been an important tourist destination for those interested in exploring its ancient sites. In 1979, UNESCO declared it a World Heritage Site due to its cultural and archaeological importance. Since then, many tourists have flocked here each year to explore its monuments, such as Karnak Temple, Valley of Kings, and the Deir el-Bahri temple complex.
It is also home to many modern-day Egyptians who live in small villages scattered throughout this area, where they continue to practice traditional customs such as farming or fishing along the banks of the Nile River.
Where is Luxor's West Bank located?
Luxor's West Bank is located on the west side of the Nile River in Egypt. It is easily accessible from Cairo by plane or train, with most visitors arriving via air. Once in Luxor, travelers can take a ferry across the river or hire a taxi or car to get around town.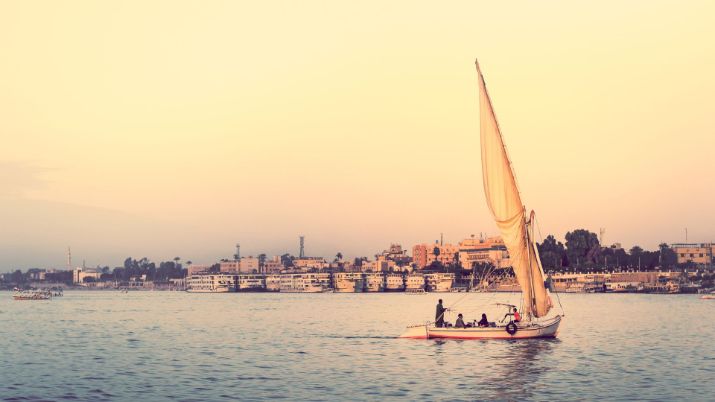 Why should travelers add Luxor's West Bank to their itinerary?
First, Luxor's West Bank is home to some of Egypt's most impressive ancient monuments. The Valley of the Kings is a must-see for any traveler, as it contains 62 tombs built for Pharaohs and other important figures from Ancient Egypt. Visitors can explore these tombs and learn about their history and marvel at their grandeur.
The Colossi of Memnon is also located on Luxor's West Bank, which is two massive statues built during Amenhotep III's reign. These statues are an incredible sight to behold and offer insight into Ancient Egyptian art and culture.
Second, Luxor's West Bank provides visitors with a unique cultural experience. It is home to many small villages where locals still live in traditional ways, such as farming and fishing. Visitors can explore these villages and learn about their customs and traditions first-hand. They can also visit local markets where they can purchase handmade goods made by locals or sample traditional cuisines such as koshari or ful medames.
Third, Luxor's West Bank offers travelers a chance to experience some incredible wildlife viewing opportunities. The area is home to many species of birds, such as storks, ibises, herons, egrets, ducks, owls, falcons and more! Plenty of mammals, such as gazelles, hyenas and jackals, can also be spotted in this area! It's an excellent way for visitors to get up close to nature while learning about different species at the same time.
Finally, Luxor's West Bank allows travelers to relax after exploring all these unique sites and attractions. Plenty of hotels on this side of town offer comfortable accommodations for visitors looking for a place to rest after long days out exploring!
Are there any activities available around Luxor's West Bank, and if so, what are they?
Plenty of activities are available around Luxor's West Bank for travelers looking for something fun to do during their visit. Visitors can take guided tours through the Valley of Kings or take a hot air balloon ride over Karnak temple for an unforgettable experience. Additionally, plenty of shops selling souvenirs such as jewelry and trinkets make great gifts for friends back home!
When is the best time of year to enjoy a day tour along Luxor's West Bank?
The best time to visit Luxor's West Bank is during springtime when temperatures are milder than at other times throughout the year. This period also offers visitors more opportunities for sightseeing with fewer crowds due to the school holidays being over by then!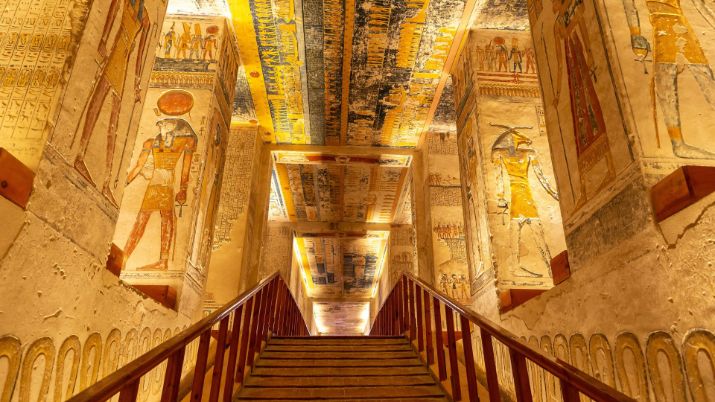 What type of travelers will enjoy visiting Luxor's West Bank?
Luxor's West Bank is perfect for travelers exploring Ancient Egyptian culture and history! From families looking for educational experiences together or couples wanting romantic getaways, there's something here for everyone! Adventure seekers will enjoy exploring this area, and culture enthusiasts will appreciate learning about Ancient Egyptian culture through its monuments and artifacts!
How much does it cost to visit Luxor's West Bank?
Visiting Luxor's West Bank doesn't have to be expensive either! Most attractions are free or cost very little; however, additional costs may be associated with guided tours or hot air balloon rides if you choose those activities during your visit!
What type of architecture is Luxor's West Bank renowned for?
Luxor's West Bank is renowned for its impressive architecture, including several temples like Karnak temple, which dates back over three thousand years! This site features impressive columns used in religious ceremonies during Ancient Egyptian times, making it one of Egypt's most iconic sites!
How safe is it to visit Luxor's West Bank?
Luxor's West Bank is generally considered safe; however, it's always important to be aware when traveling abroad so you can stay safe while exploring this area! It's recommended that you stay in well-lit areas at night; avoid walking alone after dark; dress modestly; keep your valuables close by at all times; be aware when taking photographs near military installations; don't accept food from strangers etc.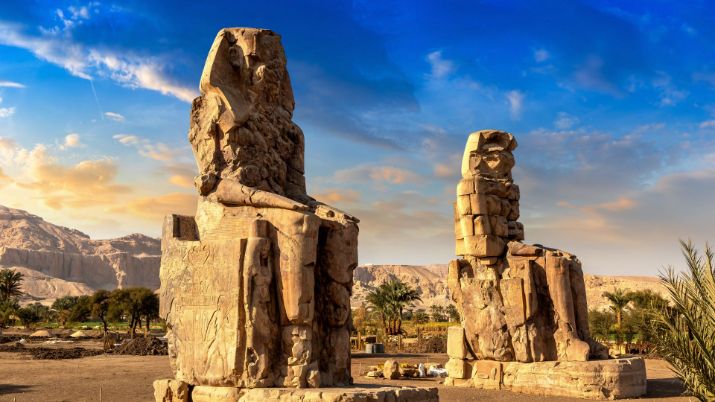 What is the recommended dress code for visiting Luxor's West Bank?
When visiting Luxor's West Bank, you must dress modestly out of respect for local customs and cultural sensitivities towards religious sites like temples. Women should wear clothing that covers their shoulders, arms & legs while men should wear trousers & shirts with sleeves & collars etc.
What is the recommended level of fitness to visit Luxor's West Bank?
The recommended fitness level required when visiting Luxor's West Bank depends on how much activity you plan to do during your trip. Light walking around archaeological sites should be fine. Still, if you plan on doing more strenuous activities like trekking up mountains, it would be wise to have some level of fitness beforehand so you don't tire yourself out too quickly!
What is the easiest way to get to Luxor's West Bank?
The easiest way to get around Luxor's West Bank would be by hiring a taxi or car; alternatively, if your budget allows, then hiring a private tour guide could also be beneficial as they will know all the best routes & attractions!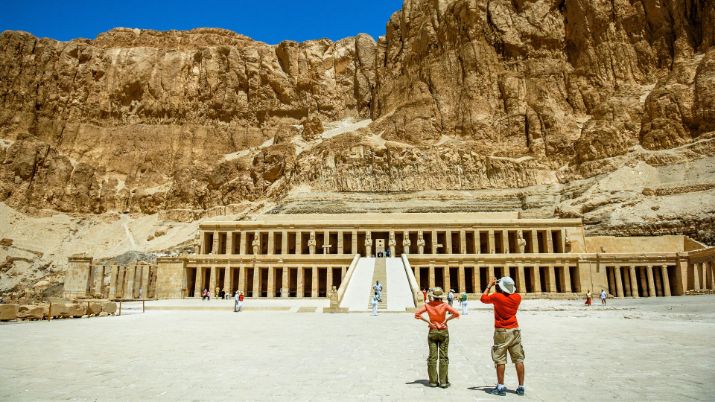 Frequently asked questions about Luxor West Bank Tours by travelers
Is it better to stay on the East Bank or West Bank in Luxor?
The East Bank and West Bank of the Nile offer unique experiences, so it depends on what you're looking for. On the East Bank, you'll find bustling markets, ancient temples, and plenty of shopping. On the West Bank, you'll find quieter villages, breathtaking views of Thebes, and some of Egypt's most famous tombs.
How much time do you need for Luxor West Bank Tour?
You can visit all of the main attractions along Luxor's West Bank in one full-day tour.
Can you go on a Luxor West Bank Tour without a guide?
With some research and preparation, you can explore this ancient area independently. From the Valley of the Kings to the Temple of Hatshepsut, there are plenty of sights to see and experience.