|
Nestled along the banks of the Nile River, this vibrant community is renowned for its stunningly colorful houses, rich culture, and warm hospitality. Nubian people have lived in this region for thousands of years and have developed a unique way of life deeply connected to the natural environment.
This blog will take you through the Nubian village, exploring its history, culture, and traditions. From the brightly painted houses to the delicious local cuisine, there is much to discover in this hidden gem of Egypt.
If you're looking for an Egypt Tour From Canada, have a look at our tours above - we might have the right one for you.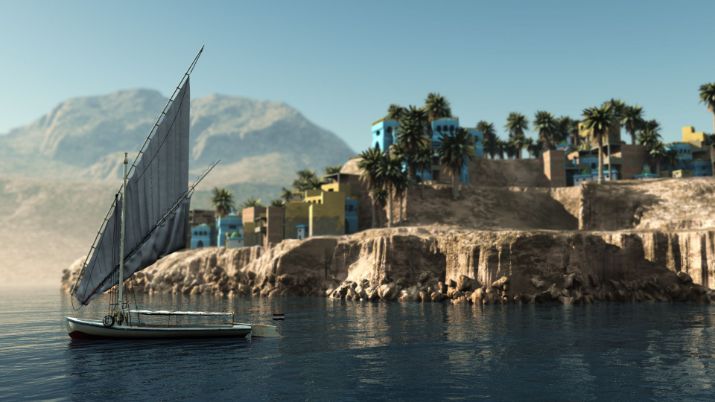 The history of Nubia - travel back in time to ancient Egypt
Nubia has a long and fascinating history in Egypt, stretching back thousands of years. It is one of the world's oldest civilizations, with its unique culture, language, and art. Nubia was once a powerful kingdom that controlled much of the Nile Valley and had strong ties to Egypt.
Nubia first appeared in Egyptian records around 2500 B.C., known as Kush. At this time, it was a powerful kingdom located south of Egypt and extending into modern-day Sudan. The Egyptians referred to Nubia as "Ta-Seti" or "Land of the Bow" due to its archers' skill with the bow and arrow.
The Egyptians were fascinated by Nubian culture and often traded with them for goods such as gold, ivory, ebony, spices, and incense. They also established diplomatic relations with Nubian rulers, exchanging gifts and forming alliances. This relationship between Egypt and Nubia continued until around 1000 B.C. when the Egyptians began to expand their empire into the Nubian territory.
The Egyptians eventually conquered Nubia in 730 B.C., making it part of their empire for almost 600 years until 332 B.C., when Alexander the Great conquered Egypt and freed Nubia from Egyptian rule. After this time, Nubia became an independent kingdom again but remained under Egyptian influence until around 2300 B.C., when it could finally completely break from Egyptian control.
During this period of independence, Nubian culture flourished as they developed their unique language, art style, religion, and customs distinct from those of Egypt or any other civilization. They also built impressive monuments such as temples and pyramids that still stand today in Sudanese cities such as Meroe and Napata.
Nubia's golden age ended around 350 A.D. when it was conquered by the Axumite Empire from Ethiopia, which brought Christianity to the region for the first time. This marked a period of decline for Nubian culture as many of its traditions were replaced by those of Ethiopia's Orthodox Christian faith. It remained dominant until modern times when Islam spread throughout North Africa in the 7th century A.D.
Today, while much has changed since ancient times, there are still traces of Nubian culture throughout Egypt, including some traditional music styles such as taarab, which originated in Sudanese cities like Meroe during ancient times but are now popular throughout North Africa today; traditional clothing styles; certain words used in daily life; religious practices; cuisine; architecture; art; dance styles; festivals; etc.
In recent years there has been an increased focus on preserving what remains of ancient Nubian culture through archaeological excavations at sites like Abu Simbel, which have revealed many artifacts from ancient times that can help us better understand this fascinating civilization's history and legacy today.
Who are the Nubian people of Egypt, and what is Nubian culture?
The Nubian people of Egypt are an ethnic group with a long and fascinating history. They are indigenous to the region and have lived there since ancient times. The Nubians have distinct cultures, languages, and customs, making them unique from other ethnic groups in Egypt.
The Nubians are believed to have originated from the ancient kingdom of Kush, located in Sudan and South Sudan. This kingdom was known for its powerful military and wealth of gold, ivory, and other resources. The Nubians were also renowned for their ironworking, pottery, and weaving skills.
When the Egyptians conquered Kush in the 16th century B.C., many Nubians were taken as slaves to Egypt. Over time, they assimilated into Egyptian culture but still maintained many of their traditions. This is why there is still a strong presence of Nubian culture in Egypt today.
Nubian culture is deeply rooted in tradition and religion. They practice traditional African religions such as Christianity and Islam and ancient Egyptian beliefs such as ancestor worship. They also have their language called "Nubi", a mix of Arabic and African languages.
Nubian music is also an essential part of their culture; it includes traditional instruments such as drums, flutes, harps, lutes, and horns, as well as modern instruments like guitars and keyboards. Music plays a vital role in many aspects of life, including weddings, funerals, celebrations, rituals, healing ceremonies, storytelling sessions, and more.
The Nubians are also known for their vibrant art, which includes painting on papyrus paper or cloths with bright colors depicting scenes from everyday life or religious themes such as gods or goddesses. They also create sculptures out of clay or wood showing animals or people with intricate details painted on them using natural dyes made from plants or minerals found in the area.
The Nubians are known for their hospitality; they often welcome visitors and offer them food or drink when they arrive at someone's home or village. They also enjoy sharing stories about their ancestors with visitors, which helps to keep alive their rich cultural heritage passed down through generations for centuries.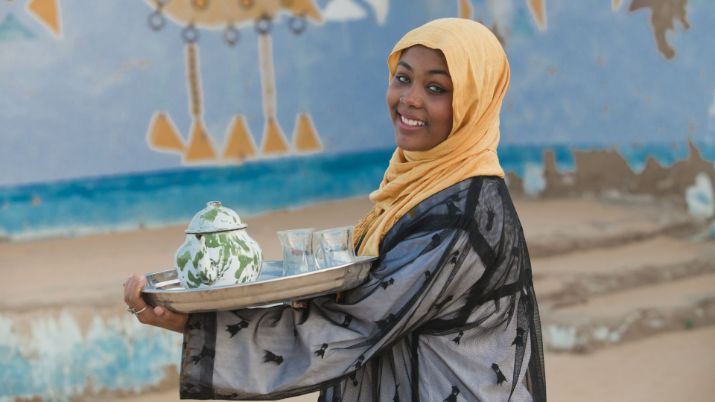 Where is Elephantine Island?
The island lies at the southernmost tip of Egypt's Nile River Valley, near the border with Sudan. It is located about two kilometers from Aswan and can be reached by boat or ferry. The island itself is about four kilometers long and one kilometer wide.
The island has been inhabited since ancient times and was an important trading center for Egypt and Nubia. Two of Egypt's most important temples were built here: The Temple of Khnum and The Temple of Satet. Both temples stand today and are popular tourist attractions on Elephantine Island.
The island also contains several other archaeological sites, such as tombs, pyramids, and cemeteries that date back to various periods in Egyptian history. In addition to these historical sites, Elephantine Island also boasts some stunning natural beauty. It is home to lush vegetation as well as a variety of birds and other wildlife species.
For those looking to explore Elephantine Island's history and culture, several museums offer visitors a chance to learn more about its past inhabitants and their way of life. There are also several restaurants on the island where visitors can sample traditional Egyptian cuisine or enjoy a relaxing dinner overlooking the Nile River.
In recent years, Elephantine Island has become an increasingly popular destination for tourists looking for an unforgettable experience in Egypt's rich culture and history. With its stunning views of the Nile River Valley, its many archaeological sites, its lush vegetation, wildlife species and traditional restaurants - it's no wonder why so many people choose to visit this unique location each year!
Why should travelers visit the Nubian Village in Egypt?
The Nubian Village is located in the heart of Egypt's western desert and has been inhabited by Nubians for centuries. The village is made up of small mud-brick homes decorated with colorful fabrics and jewelry. The village also features several traditional markets where travelers can buy handmade crafts, jewelry, and other items.
The people of the Nubian Village are known for their hospitality and welcoming attitude towards visitors. They are very proud of their culture and traditions and are eager to share them with travelers. Visitors will be invited into people's homes for tea, coffee, or even a meal if they are lucky! This is an excellent opportunity to learn about local customs and get an insider's view into life in this unique community.
The village also offers plenty of activities for visitors to enjoy. Many traditional festivals, such as weddings, harvest festivals, religious ceremonies, and more, occur yearly. Visitors can take part in these celebrations or observe them from afar. Additionally, several museums within the village showcase various aspects of Nubian culture, such as music, dance, art, architecture, and more.
The best part about visiting the Nubian Village is that it allows travelers to experience a different way of life than they may be used to at home. It is a chance to connect with locals on a deeper level while learning about their customs and traditions firsthand. It also gives visitors an insight into how people live in this remote region of Egypt - something that cannot be experienced elsewhere!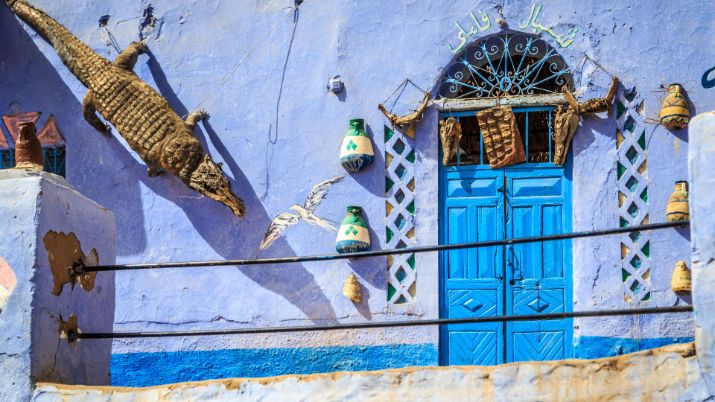 Do you need travel guides to visit a Nubian Village?
Travel guides provide essential information about the area you plan to visit. They can help you learn about the Nubian people's culture, customs, and language. They can also provide valuable insight into the area's local attractions, activities, and services.
When planning a trip to a Nubian village, it's essential to research and find a good guidebook or online resource that will give you all the information you need. A good guidebook should include detailed maps of the area, so you know where you're going and what places are worth visiting. It should also include information on local customs and traditions, so you don't offend anyone or break any rules while visiting.
In addition to providing helpful information about the area, a good travel guide will also offer tips on staying safe while traveling in a foreign country. This includes advice on avoiding scams, handling money safely, and taking precautions when exploring unfamiliar areas.
When traveling in a Nubian village, it's important to remember that many inhabitants still live in traditional ways and may not be used to seeing tourists or speaking English. It's best to respect their culture and customs by dressing appropriately (no shorts or tank tops) and always being polite. Learning some basic phrases in their language can go a long way towards making your visit more enjoyable for everyone involved.
Another great way to get the most out of your trip is by hiring a local guide who knows the area well and can provide valuable insights into local history and culture and helpful tips about where to eat or shop for souvenirs. Many tour companies offer guided tours of Nubian villages that include experienced guides who are knowledgeable about their culture and history and provide helpful advice on how best to enjoy your time there.
Finally, it's always important to ensure that your health insurance covers any medical expenses incurred while traveling abroad and any vaccinations that may be required for entry into certain countries or regions within them. Taking these precautions will help ensure your trip is safe and enjoyable from start to finish!
Are the Nubians friendly people?
Nubian culture is known for its warmth and hospitality. Visitors coming to their villages are welcomed with open arms and treated as honored guests. They are often invited into homes for meals or offered gifts of food or other items as a sign of friendship and respect.
The Nubian language is also very unique; it is a mix of Arabic, Berber, Turkish, Greek, and other languages that have been influenced by centuries of contact with different cultures. This makes it difficult for outsiders to understand but also makes it a great way to learn about the culture from those who speak it fluently.
Nubians also have a strong sense of community; they care for each other and help each other when needed. This includes helping with chores such as farming, gathering firewood, or even providing shelter during times of need. It's not uncommon to see entire families working together on projects or helping each other in need.
In addition to being friendly and welcoming, Nubians also have a strong sense of pride in their culture and heritage. They celebrate traditional festivals such as weddings or funerals with music, dancing, and feasting; they also practice traditional crafts such as pottery making or weaving; they even practice some traditional religious rituals such as animal sacrifices at certain times throughout the year.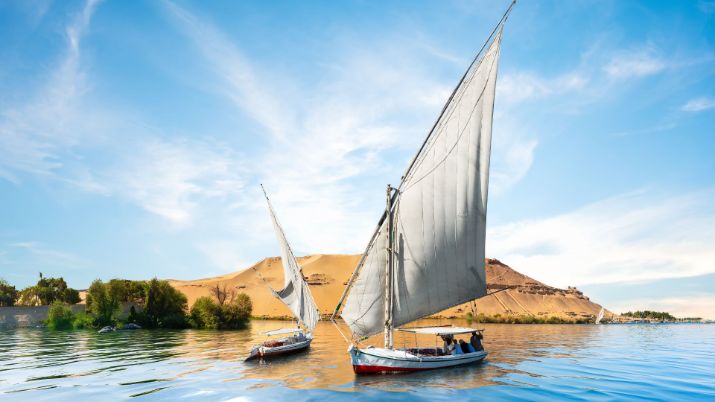 Can I reach the Nubian Village from Cairo?
Yes, you can reach the Nubian Village from Cairo. However, the journey requires some planning and can take several hours. The easiest way to get to the Nubian Village is by flying from Cairo to Aswan, the nearest city to the village. The flight takes approximately 1 hour and 20 minutes.
Once you arrive in Aswan, you can take a taxi or a private car to the village. The journey takes 30-40 minutes, depending on the traffic and road conditions. Alternatively, you can take a boat or ferry from Aswan to the village, which is a scenic and enjoyable way to travel.
It is important to note that the Nubian Village is located in a remote area, and no public transportation options are available. Therefore, arranging your transportation in advance through a reputable travel agency or hotel is recommended.
Boating from Aswan to the Nubian Village - a day tour itinerary
A day tour to the Nubian Village from Aswan by boat is a wonderful way to explore this colorful and fascinating region of Egypt. Here's a suggested itinerary for your day trip:
9:00 am: Meet your tour guide at your hotel in Aswan and transfer to the riverfront.
9:30 am: Board a motorboat or felucca (traditional sailboat) and begin your journey down the Nile River to the Nubian Village.
10:30 am: Arrive at the village and disembark from your boat. Your guide will take you on a walking tour of the village, where you can admire the vibrant colors of the houses, visit a local school, and learn about the traditional Nubian way of life.
12:00 pm: Enjoy a traditional Nubian lunch in a local restaurant or a Nubian family's home. The cuisine is known for its delicious blend of spices and flavors, and you can expect dishes like stuffed vegetables, grilled meats, and fresh salads.
1:30 pm: After lunch, take a short camel ride or horse carriage ride to a nearby Nubian farm, where you can see how the locals cultivate crops such as date palms, mangoes, and bananas.
3:00 pm: Return to your boat and begin the journey back to Aswan.
4:00 pm: Arrive at the Aswan riverfront and transfer back to your hotel.
This itinerary is a suggestion, and you can customize it according to your interests and preferences. Remember to bring sunscreen, a hat, comfortable shoes, and a camera to capture the beautiful scenery and colorful houses of the Nubian Village.
What other activities can I experience in Aswan?
Aswan is a fascinating and historic city with many attractions and activities to experience beyond the Nubian Village. Here are a few suggestions:
Visit the Philae Temple: This ancient temple is on an island in the Nile River and is dedicated to the goddess Isis. It was built during the Ptolemaic dynasty and is famous for its well-preserved reliefs and columns.
Explore the Nubian Museum: This museum showcases the history and culture of the Nubian people, with exhibits on art, crafts, and everyday life. It's a great way to learn more about the region before visiting the Nubian Village.
Take a felucca ride: A felucca is a traditional sailboat commonly used on the Nile River. Riding on a felucca is a great way to enjoy the scenery and relax while experiencing a quintessential Egyptian mode of transportation.
Visit the Aswan Botanical Garden: Located on Kitchener's Island in the Nile River, this botanical garden is home to a wide variety of plants and trees from all over the world, as well as a beautiful pavilion and a small museum.
Check out the Aswan souk: This bustling market is a great place to shop for souvenirs, spices, and handicrafts, as well as to experience the local culture and cuisine.
Visit the Abu Simbel temples: These temples are located about 280 kilometers south of Aswan and were built during the reign of Pharaoh Ramesses II. They are famous for their massive statues and intricate reliefs, considered one of the most impressive examples of ancient Egyptian architecture.
These are just a few activities you can experience in Aswan. With its rich history, vibrant culture, and stunning natural beauty, Aswan is a must-visit destination for any traveler to Egypt.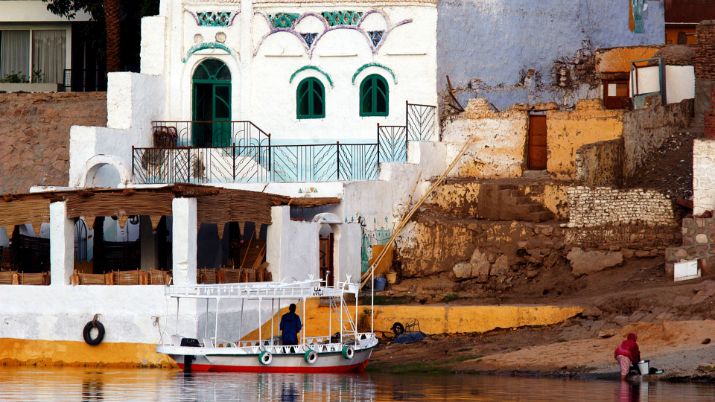 Frequently asked questions by travelers about the Nubian Village
What is the difference between Egyptians and Nubians?
Egyptians and Nubians are ethnic groups indigenous to the Nile River region in northeastern Africa. While there are many similarities between the two groups, there are also some differences.
Geographic location: Egyptians are primarily concentrated in the northern part of Egypt, while Nubians are concentrated in the southern part of Egypt and the northern part of Sudan.
Culture and language: Egyptians and Nubians have different cultural and linguistic traditions. Egyptian culture is heavily influenced by Islamic and Arab culture, while Nubian culture has more African and Nilotic roots. The Nubian language is distinct from Arabic, the official language of Egypt.
Physical appearance: Egyptians and Nubians can have different physical features. Egyptians typically have lighter skin and more Arab or Mediterranean facial features, while Nubians can have darker skin and more African facial features.
History: Egyptians and Nubians have different historical experiences. Egypt has a long and well-documented history dating back to ancient times, while Nubia has a rich history that is less well-known but equally significant. Nubia was an important cultural and political center in ancient times and was crucial in developing the Nile River region.
Despite these differences, Egyptians and Nubians share a deep connection to the Nile River and its rich cultural heritage. Both groups have made significant contributions to the region's history, culture, and development and continue to do so today.
When is the best time to visit the Nubian Village?
The best time to visit the Nubian Village in Egypt is during the winter months, from November to February, when the weather is cooler and more comfortable for outdoor activities. During this time, the average temperature in Aswan, the closest city to the Nubian Village, is around 25-27°C (77-81°F) during the day and 10-12°C (50-54°F) at night. This makes it ideal for sightseeing and exploring the village without the discomfort of extreme heat.
The summer months from June to August can be very hot in this region, with temperatures regularly exceeding 40°C (104°F) during the day. This can make outdoor activities, such as walking tours and camel rides, very uncomfortable and even dangerous, particularly for those not used to the heat.
The spring months of March to May and the fall months of September to October can be good times to visit, but temperatures can be more unpredictable during these seasons, ranging from warm and mild to hot and humid.
Overall, if you're planning a trip to the Nubian Village, it's best to check the weather forecast and plan your visit accordingly.
How much does it cost to visit the Nubian Village?
The cost of visiting the Nubian Village can vary depending on several factors, such as the mode of transportation, the tour length, and whether you are booking through a tour company or arranging the visit independently. Here are some approximate costs to consider:
Boat tour: If you take a boat tour from Aswan to the Nubian Village, the cost can range from around 300-500 Egyptian pounds (EGP) per person, depending on the type of boat and the length of the tour. This typically includes transportation to and from the village and a guided tour of the village itself.
Camel ride: If you take a camel ride in the Nubian Village, the cost can range from around 50-100 EGP per person for a short ride, depending on the duration and distance.
Souvenirs and local products: There are many opportunities to purchase souvenirs and locally-made products in the Nubian Village, such as jewelry, textiles, and pottery. Prices for these items can vary widely, depending on the quality and craftsmanship of the product.
Tour company: If you book a tour to the Nubian Village through a tour company, the cost can range from around 800-1,500 EGP per person, depending on the inclusions and level of service. This typically includes transportation, a guided tour of the village, and sometimes additional activities or meals.
Overall, visiting the Nubian Village can be relatively affordable, mainly if you arrange the visit independently. However, costs can add up if you participate in additional activities or purchase souvenirs, so it's a good idea to budget accordingly.