|
Welcome to the ultimate guide to exploring Cairo, the city where history comes alive! From the mesmerizing pyramids to the bustling markets, this enigmatic destination has been fascinating travelers for ages. As the cultural heart of Egypt, Cairo is packed with countless ancient treasures and unforgettable experiences. In this comprehensive article, we've handpicked the 10 best Cairo tours and excursions you cannot miss.
Whether you prefer immersive day trips or private, tailored experiences, our curated selection has something for every traveler. So, buckle up and get ready to embark on an unforgettable Egyptian journey!
If you're looking for Egypt Escorted Tours 2023, have a look at our tours above - we might have the right one for you.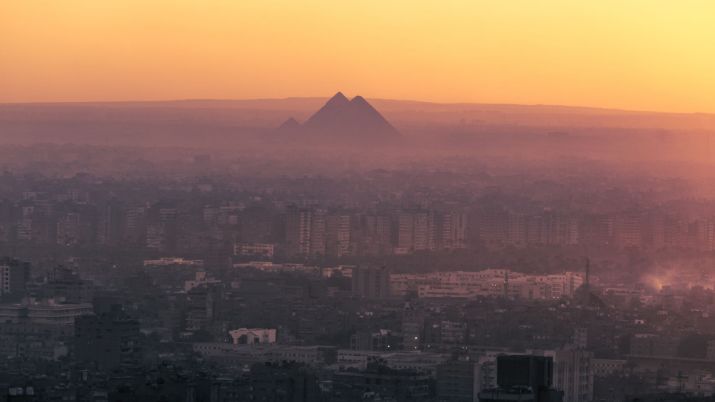 What is the history of Cairo?
Renowned as the largest city in the Arab world, Cairo is a cornucopia of historical wealth, culture, and ancient civilizations. The vibrant city was once an essential trading hub, the center of knowledge, and a significant force in the region. Today, it captivates visitors with its magnificent historical sites, architectural wonders, and colorful markets.
Pharaonic Era
Long before Cairo was founded, the area possessed immense significance due to its proximity to the ancient city of Memphis. Established in 2925 BCE as "The City of the White Wall," Memphis was Egypt's capital and played a pivotal role in the country's history as the seat of power for pharaohs, intricate pyramids such as the Giza Pyramids and the Great Sphinx were built nearby, laying the foundation of Egypt's future greatness.
The Founding of Cairo
In 641 CE, the Arab military commander Amr Ibn al-As established a new city, Fustat or Al Fustat, as the first Islamic capital in Egypt. Set beside the Babylon Fortress and around the contemporary site of Old Cairo, Fustat expanded in the following centuries to accommodate Egypt's growing Muslim population. It wasn't until 969 CE when the Fatimid dynasty founded Al Qahira (Cairo), which translates to "The Vanquisher" or "The Conqueror", destined to leave an indelible mark in history.
The Fatimid Rule
Under the Fatimids, Cairo prospered as a center of learning, claiming Al-Azhar University, one of the oldest educational institutions in the world. Mosques, libraries, and schools sprouted across the city, and Cairo's streets bustled with trade from Africa, Asia, and Europe. The city cemented its foothold as an influential power in the Islamic world by constructing the Al-Azhar Mosque and the impressive fortified Al-Qarafa (the City of the Dead).
The Ayyubid and Mamluk Dynasties
In 1171, the legendary Kurdish general Salah ad-Din, known in the West as Saladin, founded the Ayyubid dynasty. He fortified Cairo, further strengthening its strategic importance. The city's skyline transformed over the years with the construction of the Citadel of Saladin, a massive fortress that remains among Cairo's most popular tourist attractions.
The Mamluk Sultans later took control, ruling from 1250 to 1517. Under their regime, Cairo expanded and cultivated a reputation for its artistry, beautiful architecture, and magnificent mosques. Sultan Qalawun oversaw the construction of several monumental structures, including Madrasa Al-Nasiriyya and Khan el-Khalili, the vibrant bazaar that still draws tourists today.
The Ottoman Rule and Beyond
Cairo's glorious days began to wane when the Ottomans, led by Sultan Selim I, conquered Egypt in 1517. Though the city maintained its status as the capital, it faced declining influence under Ottoman rule. In 1798, Napoleon Bonaparte's French expedition arrived in Egypt, leading to a brief French occupation.
Several years later, Mohammad Ali, an Albanian commander in the Ottoman army, rose to power and became the Wāli of Egypt, initiating the Muhammad Ali Dynasty. Under his reign, modernization programs were implemented, and iconic structures such as the Alabaster Mosque were erected, changing Cairo's landscape once more.
20th Century and the Modern Era
In the early 20th Century, British colonialism left its mark on Cairo as modern hotels, cafes, and a thriving entertainment scene emerged. Egypt gained its independence in 1922, and Cairo served as the capital of the Kingdom of Egypt. After a series of political upheavals, Egypt proclaimed itself a republic in 1953 with Cairo at its heart.
Today, the bustling metropolis seamlessly blends the contemporary with the historic, paying homage to its awe-inspiring past. Its winding streets and vibrant neighborhoods continue to tell stories of the civilizations that once graced its land, leaving tourists enchanted by the charm and allure of Egypt's capital.
Why should travelers go on Cairo Day Tours?
Cairo day tours are an exciting way for travelers to get to know the city of Cairo and its many attractions. From the ancient pyramids and tombs to the bustling markets and modern shopping malls, Cairo offers something for everyone. With so much to see and do, it can be overwhelming to decide what to do in such a short time. That's why Cairo day tours are an excellent option for travelers who want to make the most of their visit. Here are a few reasons travelers should consider going on one of these tours.
First, Cairo day tours provide travelers with an easy way to explore the city without having to worry about getting lost or navigating unfamiliar streets. With knowledgeable guides leading the way, travelers can rest assured that they will experience all significant attractions and important sites. These guides can provide valuable insight into local culture and customs that visitors may need to be made aware of.
Second, Cairo day tours offer travelers an opportunity to experience some of Egypt's most iconic sites in a relatively short period of time. From visiting the Great Pyramids of Giza and exploring the Valley of Kings to taking a cruise down the Nile River, there is no shortage of amazing things to do on these tours. Plus, many tour operators offer additional activities such as camel rides or hot air balloon rides that allow visitors to get even closer to some of Egypt's most famous landmarks.
Third, Cairo day tours allow visitors to experience authentic Egyptian cuisine without searching for restaurants or worrying about ordering food. Many tour operators include meals in their packages so that visitors can sample traditional dishes such as koshari (rice and lentils) or kofta (meatballs) without having any language barriers getting in their way.
Finally, Cairo day tours allow travelers to shop at some of Egypt's best markets without worrying about getting scammed or overcharged by vendors. Tour operators often arrange trips specifically designed around shopping so that visitors can find unique souvenirs and gifts at reasonable prices without having any stress or anxiety about bargaining with locals.
When is the best time to visit Egypt?
If you're looking for a hot and sunny holiday in Egypt, the best time to visit is between October and April. During these months, temperatures are mild, and the weather is generally dry. This makes it the perfect time for sightseeing, exploring the desert, or taking a cruise down the Nile River. Plus, since it's the low season in Egypt during these months, there are often great deals on flights and accommodations.
However, visiting between May and September would be best to experience some of Egypt's more traditional festivals and events. During this period, several major holidays, such as Ramadan and Eid al-Fitr, draw large crowds of locals and tourists alike. Additionally, you're interested in seeing some of Egypt's most iconic sites, such as the Great Pyramids of Giza or Abu Simbel. In that case, this is also a great time to go, as the weather tends to be cooler than other times of the year.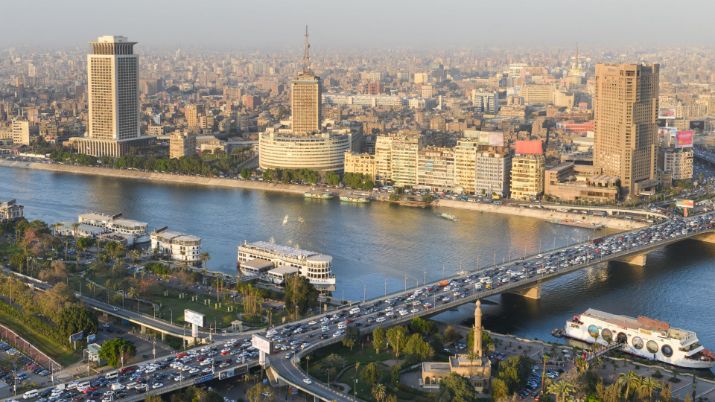 Travel to Egypt: The best way to get from Cairo Airport to the city
The most convenient way to get from Cairo Airport to the city is by taxi. Taxis are readily available at the airport, and you can either negotiate a price with the driver before you start the journey or insist on using the meter. The trip from the airport to downtown Cairo takes around 45 minutes to an hour, depending on traffic.
Alternatively, you can take the Cairo Airport Shuttle Bus, which departs every half hour from the airport to the city. The bus stops at several locations in downtown Cairo, including Tahrir Square, which is the city's central hub.
Another option is the Cairo Metro, the cheapest way to get to the city. The airport has a metro station on Line 3, and you can take the metro to downtown Cairo for a minimal fare. However, be aware that the metro can get very crowded during peak hours, and there may be better options if you have a lot of luggage.
Taking a taxi is the most comfortable and convenient way to get from Cairo Airport to the city, especially if you have a lot of luggage or are unfamiliar with the area.
Are professional tour guides needed for a Cairo city tour or attractions?
When visiting the city of Cairo, Egypt, no doubt having a professional tour guide can make all the difference. After all, Cairo is a city with a rich history, culture, and attractions that can be overwhelming for even the most experienced traveler. With so much to see and do in this bustling metropolis, it is essential to have someone who can help you navigate the city and ensure you get the most out of your visit. So, are professional tour guides needed for a Cairo city tour or attractions? The answer is a resounding yes!
First, professional tour guides provide an invaluable service for those unfamiliar with the area. Not only do they know the city inside and out, but they also have extensive knowledge of its history and culture. This means they can give visitors an in-depth understanding of what makes Cairo a fantastic place. Additionally, they can offer tips on where to go and what to do to ensure you get the most out of your trip.
Furthermore, professional tour guides are also excellent at helping visitors find their way around town. They know all of the best routes to take to avoid traffic jams or other delays. Additionally, they can provide valuable insight into which attractions are worth visiting and which should be skipped over due to time constraints or other factors. This helps travelers ensure that their trip is as efficient as possible and that they get to see everything they want without wasting time on unnecessary detours or stops.
Another great reason professional tour guides are needed for a Cairo city tour or attractions is their safety expertise. Tour guides know all local laws and regulations regarding public safety and security measures. This means they can help keep visitors safe while exploring this vibrant city by advising them on how best to stay safe while out sightseeing or shopping in crowded areas. Additionally, some tour companies even offer armed guards to ensure maximum security for their clients while traveling around town.
Finally, having a professional tour guide lets travelers enjoy more personalized experiences. For instance, if there is something specific that visitors want to learn more about or experience firsthand during their stay in Cairo then a knowledgeable guide can help them find just what they're looking for without any hassle or stress on their part. Furthermore, these professionals often have connections within the local community, allowing them to access exclusive events or places that would otherwise be inaccessible to tourists.
Egypt tour packages that include a Cairo stopover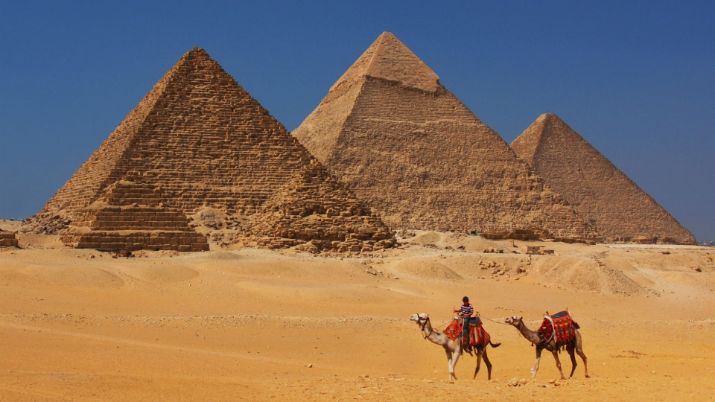 Visit the Pyramids: A day trip to the Giza Pyramids & the Great Sphinx
Traveling to the Giza Pyramids and the Great Sphinx is an experience like no other. Located in Egypt, these ancient monuments are some of the most iconic in the world. The Giza Pyramids are the last remaining of the Seven Wonders of the Ancient World, and the Great Sphinx is one of the largest statues in existence. A day trip to these sites is a must for any traveler looking for a unique adventure.
The Giza Pyramids are truly awe-inspiring. Standing tall at over 450 feet, they were built as tombs for Pharaohs and their families over 4500 years ago. The three main pyramids, known as Khufu, Khafre and Menkaure, are surrounded by smaller pyramids and mastabas that were built for other members of royalty. The sheer size and scale of these structures will leave you in awe as you explore them up close.
The Great Sphinx is another incredible sight on your day trip to Giza. This massive statue stands 66 feet tall and 240 feet long, making it one of the largest statues in existence today. It was built around 2500 BC, and its body is made from limestone, while its head is carved from granite. It has been a source of mystery throughout history due to its enigmatic expression and lack of inscriptions or hieroglyphics on its body.
In addition to seeing these incredible monuments up close, travelers can learn about their history on a day trip to Giza. Many knowledgeable tour guides can provide insight into how these structures were built and their purpose in ancient times. Visitors can also learn about Egypt's rich culture by visiting nearby museums or participating in cultural activities such as camel rides or sandboarding down dunes.
Travelers should also consider visiting Giza during certain times of the year when special events such as light shows or sound-and-light performances bring these monuments to life with music and colorful lights projected onto them at night. These events are a great way to get an even more immersive experience while visiting Giza's iconic sites.
The Egyptian Museum & other Cairo Museums
One of the fascinating attractions in Cairo is the Egyptian Museum and its many other museums. With a vast collection of artifacts from ancient Egypt, visitors can learn about the history and culture of this incredible country. Here are some reasons why travelers should visit the Egyptian Museum and other Cairo Museums:
First, the Egyptian Museum is home to some of the world's most impressive artifacts from ancient Egypt. From mummies to hieroglyphics, visitors can get up close and personal with some of history's most fascinating pieces. Not only will they be able to see these artifacts in person, but they will also be able to learn more about them through interactive displays and educational programs offered by museum staff.
Second, visitors have access to a variety of different museums in Cairo. From Islamic art galleries to Coptic Christian churches, there is something for everyone at each museum. Whether travelers are interested in learning more about Egypt's past or exploring modern-day culture, there is something for them at each museum in Cairo.
Third, visiting these museums gives travelers a chance to explore Cairo's unique architecture. From traditional Islamic mosques to modern skyscrapers, each building has its unique style that adds character and beauty to the cityscape. Visitors can appreciate all that Cairo has to offer by visiting these museums in person without leaving their hotel room or resort area.
Fourth, by visiting these museums in person, travelers can better understand Egypt's history and culture. Visitors can gain valuable insight into this incredible country's past and present-day society through interactive displays and educational programs offered by museum staff. This knowledge can help travelers appreciate all Egypt offers even more when returning home.
Finally, visiting these museums allows travelers to purchase souvenirs from their trip that will remind them of their time spent exploring this incredible country for years after returning home from their vacation. By purchasing items such as jewelry or pottery from local vendors at each museum location, travelers can take home a piece of Egypt with them wherever they go!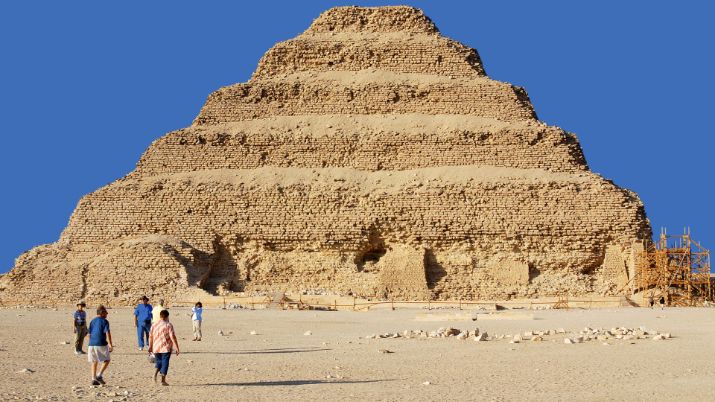 Saqqara
Traveling to Saqqara is an experience like no other. This ancient city is home to some of the world's oldest and most impressive monuments. From the Step Pyramid of Djoser to the Serapeum, Saqqara has something for everyone. Whether you are a history buff or just looking for a unique experience, visiting Saqqara should be on your list of places.
The Step Pyramid of Djoser is one of Saqqara's oldest and most impressive monuments. Built by Pharaoh Djoser in the 27th century BC, this pyramid is the first large-scale stone structure ever built. It is around 60 meters tall and comprises six stepped terraces with 204 columns. The pyramid is also surrounded by a complex system of courtyards, galleries, and other structures that make up what is known as the "Djoser Complex". This complex was used for religious ceremonies and other events during Djoser's reign and still stands today as one of Egypt's most impressive monuments.
Another impressive monument in Saqqara is the Serapeum. Built in the 26th century BC, this temple was dedicated to Apis, an Egyptian bull god symbolizing strength and fertility. The temple consisted of underground chambers where mummified bulls were buried along with their possessions, such as jewelry and weapons. The Serapeum also contains impressive statues, such as a giant sphinx, which stands over 18 meters tall!
Saqqara isn't just about ancient monuments; it also has plenty to offer modern travelers! Several restaurants near the Step Pyramid serve traditional Egyptian cuisines, such as koshari (a dish made from lentils, rice, macaroni, and fried onions) or kofta (minced meatballs). There are also plenty of souvenir shops where you can pick up traditional items such as papyrus paintings or hand-crafted jewelry.
Memphis
Memphis was the capital of ancient Egypt and is believed to be the oldest city in the world. It is located on the west bank of the Nile River and is home to some of the most impressive monuments and artifacts from ancient times. The city has been a major tourist destination for centuries, drawing visitors from all over the world.
Memphis is known for its many ancient monuments, temples, and tombs. The most famous of these is the Great Pyramid of Giza, one of the Seven Wonders of the Ancient World, and its surrounding complex, including the Great Sphinx, which stands guard at its entrance. Other impressive sites include Saqqara which features a step pyramid, as well as numerous other pyramids and temples from various periods in Egyptian history.
In addition to these iconic sites, Memphis also offers many cultural experiences for travelers to enjoy. Visitors can explore traditional markets of spices and colorful fabrics or take a guided tour through some of Egypt's oldest neighborhoods. They can also experience traditional cuisines such as koshari (a dish made with lentils, rice, macaroni, and chickpeas) or falafel (a fried chickpea patty).
Memphis also offers plenty of entertainment options for travelers looking to relax after a day exploring ancient ruins or shopping in local markets. The city has several bars and clubs featuring live performances ranging from traditional Egyptian folk music to modern pop hits. There are also plenty of restaurants serving up delicious local dishes as well as international cuisines such as Italian or Chinese food.
Finally, Memphis has some incredible natural attractions perfect for outdoor enthusiasts looking for adventure. Visitors can explore nearby deserts on camelback or ride down the Nile River to see unique wildlife, such as crocodiles and hippos, along with beautiful birds like ibises and egrets. For those who prefer more urban activities, there are plenty of parks throughout Memphis where visitors can enjoy picnics or participate in sports like soccer or basketball with locals.
Old Cairo
Old Cairo is one of the oldest cities in the world, with evidence of human habitation dating back to at least 4500 BC. The city was once known as Babylon, an important center of trade and commerce in the ancient world. In recent times, Old Cairo has become an important tourist destination due to its rich cultural heritage and stunning architecture.
The city's most well-known attraction is undoubtedly the Great Pyramids of Giza. These iconic monuments are some of the most recognizable structures in the world, and they have been standing since 2560 BC. Visitors can explore these ancient monuments up close by taking a camel ride around them or simply admiring them from afar.
Another popular attraction in Old Cairo is Al-Azhar Mosque. This stunning mosque dates back to 972 AD, making it one of the oldest mosques in the world. It features ornate Islamic architecture, including minarets, domes, courtyards, and intricate mosaics. Visitors can take tours inside this historic building or admire it from outside while exploring its beautiful grounds.
Old Cairo also has plenty to offer visitors who want to experience its vibrant nightlife scene. The Khan el-Khalili Bazaar is one of the most popular spots for locals and tourists to shop for souvenirs or enjoy traditional Egyptian food, such as falafel or koshari (a dish made with rice, lentils, and macaroni). There are also plenty of bars and clubs where visitors can dance until dawn or relax with friends over drinks while listening to live music performances from local bands or DJs.
Finally, no trip to Old Cairo would be complete without visiting some of its many churches and synagogues that date centuries ago. These places offer visitors a glimpse into how different religions have coexisted peacefully throughout this part of Egypt. Some famous churches include Saint George's Church (the oldest Coptic church in Egypt) and Ben Ezra Synagogue (the oldest synagogue in Egypt).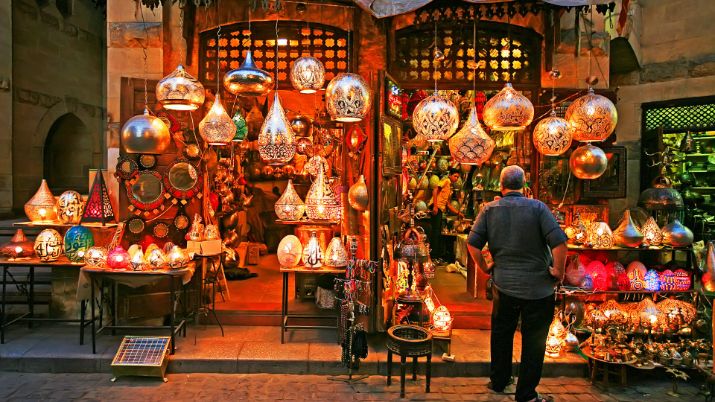 Khan El Khalili Bazaar
Located in the heart of Cairo, this ancient market has been around since 1382 and is one of the oldest markets in the world. It's a bustling hub of activity with over 4,000 shops and stalls selling everything from spices, jewelry, souvenirs and more.
The Khan El Khalili Bazaar is an incredible place to explore and experience Egyptian culture. It's a great way to taste what life was like centuries ago. The market has been around for centuries, so there's a lot of history here that you won't find anywhere else.
The bazaar has something for everyone. Whether you're looking for souvenirs or want to explore, there's something here for everyone. You'll find everything from traditional Egyptian clothing and jewelry to spices and souvenirs at the bazaar. The prices are also very reasonable so it's easy to find something that fits your budget.
The atmosphere at the bazaar is unique, too - it's full of life and energy! There are street performers, musicians, vendors shouting out their wares and locals bargaining with each other - it's truly a sight to behold! You can also find some great food here - from traditional Egyptian dishes like koshari (rice with lentils) to falafel sandwiches - there's something for everyone here!
The Khan El Khalili Bazaar is also home to fantastic artisans who create beautiful handmade items such as pottery, carpets and jewelry. You can often find them working in their shops or even on the street - watching them work is always fun! Plus, if you're looking for something special or unique, you can usually find it here, too - make sure you bargain hard!
Alexandria
From its ancient monuments to its beautiful beaches, Alexandria is a city that has something for everyone. It is a city steeped in history and culture, with many attractions and activities to explore. Whether looking for a relaxing vacation or an adventure-filled getaway, Alexandria is the perfect destination.
For those seeking a cultural experience, there are many places to explore on a day trip to Alexandria. The city's most famous monument is the Library of Alexandria, which was once the largest library in the world. This ancient library houses some of the most important works of antiquity and provides visitors with an insight into the past. Other attractions include the Citadel of Qaitbay, which was built in 1477 AD and offered stunning views of the Mediterranean Sea; Pompey's Pillar, which dates back to 297 AD; and Abu al-Abbas al-Mursi Mosque, which was built in 1775 AD and is one of the most beautiful mosques in Egypt.
Alexandria also offers plenty of opportunities for outdoor activities. The Corniche Road runs along the Mediterranean Sea and provides stunning views of both the sea and the city skyline. Visitors can also take a boat ride on Lake Mariout or go horseback riding along its shores. For those who prefer more active pursuits, there are plenty of beaches to enjoy swimming, snorkeling, scuba diving, or simply relaxing on white sand beaches while soaking up some sun.
In addition to its many attractions and activities, Alexandria boasts a vibrant nightlife scene with plenty of bars and clubs offering live music and entertainment throughout the night. There are also plenty of restaurants offering local cuisine as well as international dishes for visitors to enjoy.
When it comes to shopping, Alexandria has something for everyone. Its bustling souks (markets) offer everything from traditional Egyptian goods, such as spices and jewelry, to modern items, such as clothing and electronics. Shopping here can be quite an adventure, as bargaining is expected!
Islamic Cairo
Islamic Cairo is one of the most interesting and beautiful places to visit in Egypt. It is a unique blend of ancient and modern, with a rich history and culture preserved for centuries. From the bustling markets to the grand mosques, Islamic Cairo is an experience like no other. Here are some reasons why travelers should visit Islamic Cairo.
First, Islamic Cairo is home to some of the most stunning architecture in the world. The mosques are especially impressive, with intricate designs and colorful mosaics that take your breath away. The Citadel of Saladin is another must-see attraction, a fortress built in 1176 by Saladin himself that overlooks the city from its hilltop perch. Other notable sites include Al-Azhar Mosque, one of the world's oldest universities, and Khan el-Khalili bazaar, a bustling market filled with shops selling everything from spices to souvenirs.
Second, Islamic Cairo is filled with fascinating cultural experiences. Visitors can explore traditional mosques and learn about Islamic customs and traditions. They can also take part in activities like henna painting or calligraphy classes to get a hands-on experience with local culture. Plenty of restaurants also serve delicious Middle Eastern cuisine that will tantalize your taste buds!
Third, Islamic Cairo offers plenty of opportunities for adventure and exploration. Visitors can go on camel rides through the desert or take a hot air balloon ride over the city for breathtaking views. They can also explore ancient tombs and pyramids or go on a Nile cruise for an unforgettable experience.
Finally, Islamic Cairo has something for everyone--from history buffs to adventure seekers--so there's sure to be something that appeals to every traveler's interests! You'll find it all in this vibrant city whether you're looking for relaxation or excitement. Plus, it's easy to get around thanks to its efficient public transportation system, so you won't have trouble getting around town during your stay!
Coptic Cairo
Coptic Cairo is a must-see destination for any traveler who wants to explore the history and culture of Egypt. This ancient city, located in the heart of Cairo, has been a center of religious activity since the 4th century AD. Coptic Cairo is integral to Egypt's cultural heritage, with its many churches, monasteries, and other holy sites. From its long history to its vibrant present-day culture, Coptic Cairo offers travelers a unique experience that they won't find anywhere else.
One of the most impressive sites in Coptic Cairo is the Hanging Church. This church was built in the 7th century AD and is one of the oldest surviving churches in Egypt. The walls are decorated with beautiful frescoes depicting biblical scenes and stories. Inside, visitors can see an impressive collection of icons and artifacts from different periods of Egyptian history. The Hanging Church also has several relics associated with early Christian saints, such as St. Mark and St. George.
In addition to the Hanging Church, Coptic Cairo is home to several other important churches, such as St. Barbara's Church and St. Sergius & Bacchus Church. These churches are known for their beautiful architecture and artwork that date back centuries ago. Visitors can also explore monasteries such as St. Macarius Monastery, founded in the 4th century AD by Saint Macarius the Great, one of Egypt's most famous saints.
Coptic Cairo also has plenty to offer visitors looking for a more modern experience. The area is home to many cafes and restaurants where visitors can sample traditional Egyptian cuisine or try out some international dishes as well as shops selling traditional crafts such as jewelry, pottery, and textiles made by local artisans. There are also several museums where visitors can learn more about Coptic history and culture including the Coptic Museum which houses artifacts from ancient times up until modern-day Egypt's Islamic era including manuscripts written in Coptic script dating back hundreds of years ago!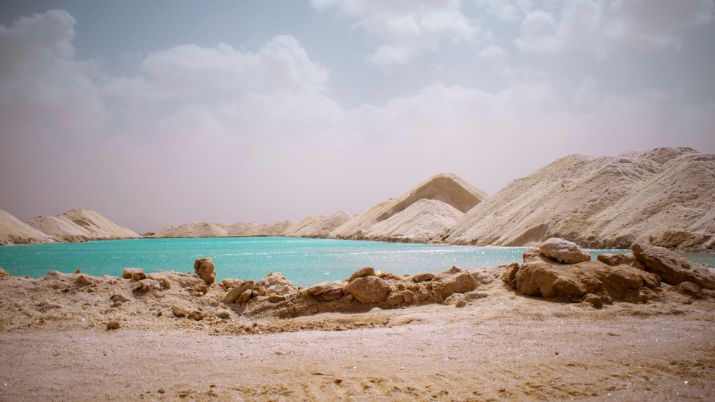 Siwa Oasis
Siwa Oasis is an incredible destination for travelers looking to explore the beauty and culture of Egypt's Western Desert. Located in the middle of the desert, Siwa is a paradise of lush palm trees, stunning sand dunes, and crystal-clear lakes. Siwa offers visitors a truly unforgettable experience with its unique culture and breathtaking landscapes.
One of the most attractive features of Siwa is its unique culture. The people of Siwa are known for their hospitality and friendliness, making visitors feel welcome and at home. The locals are also incredibly proud of their heritage and traditions, seen in their colorful clothing and traditional music. Visitors can also take part in various activities such as camel rides or sandboarding on the nearby dunes.
The natural beauty of Siwa is unparalleled. From the lush palm trees to the stunning sand dunes, there's something for everyone to enjoy. The crystal-clear lakes provide a perfect spot for swimming or fishing, while the nearby mountains offer breathtaking views of the desert landscape. For those looking for adventure, there are plenty of activities such as hiking or mountain biking through the rugged terrain.
The history and culture of Siwa are also worth exploring. Many ancient ruins date back thousands of years, including temples dedicated to Alexander the Great and Cleopatra VII. Visitors can also learn about local customs like weaving baskets or making traditional jewelry from silver coins found in tombs.
Plenty of options are available for those looking to relax after a day exploring Siwa's attractions. Visitors can stay at one of the many hotels in town or rent a private villa overlooking one of the lakes for a more luxurious experience. Several restaurants also serve delicious local dishes like koshari (rice with lentils) or shawarma (meat wrapped in pita bread).
Wadi El Rayan
Located in the Fayoum Governorate, Wadi El Rayan is a unique natural wonder that offers breathtaking views, a variety of activities, and a rich cultural history. Whether you're looking for an adventurous getaway or want to relax and take in the scenery, Wadi El Rayan has something for everyone.
First and foremost, Wadi El Rayan is renowned for its stunning natural beauty. The area features two large lakes surrounded by mountains and dunes, making it an ideal spot for photography enthusiasts. The lakes are also home to a wide variety of wildlife including waterfowl, reptiles, and fish. Visitors can take boat rides or swim in the lakes for an up-close look at the wildlife.
In addition to its natural beauty, Wadi El Rayan offers plenty of activities for travelers looking for adventure. Numerous hiking trails wind through the area's mountains and dunes. Visitors can also explore nearby caves or participate in desert safaris on camelback or 4x4 vehicles. For those who prefer less strenuous activities, there are plenty of opportunities to relax on the beach or dip in one of the lakes.
Finally, Wadi El Rayan is steeped in history and culture that visitors can explore during their stay. The area was once home to ancient civilizations, such as the Pharaonic and Islamic periods, which left behind ruins that can still be seen today. Several museums near Wadi El Rayan also showcase artifacts from these eras as well as traditional crafts such as pottery and basket weaving.
Nile Cruises through Cairo: Dinner cruises & more
A Nile Cruise is a great way to explore the city and its surroundings in comfort and style. The cruise will take you down the river, giving you a unique perspective of the city from the water. You'll see some of Cairo's most iconic landmarks, such as the Great Pyramids of Giza, and lesser-known attractions, like the Hanging Church and Coptic Museum. The cruise also offers sightseeing opportunities along the river's banks, with stops at various sites such as temples, tombs and archaeological sites.
The cruise itself is an experience in itself. You'll be able to relax and enjoy all Egypt offers while cruising down the river. The boats are spacious and comfortable, with plenty of room for everyone onboard. Many amenities are available, including restaurants, bars and entertainment options such as live music or shows.
The best part about taking a Nile Cruise in Cairo is that it allows you to explore both sides of the river at once. This means you can visit both sides of the city without worrying about crossing back and forth between them all day. You'll be able to see ancient sites such as Luxor Temple and modern attractions like Tahrir Square without worrying about transportation or getting lost in traffic jams.
Finally, taking a Nile Cruise in Cairo can be an incredibly affordable way to travel around Egypt. Most cruises are reasonably priced and include meals and entertainment, so you don't have to worry about spending extra money on food or activities while traveling around Egypt. Plus, since most cruises are all-inclusive packages, you won't have to worry about paying for separate tickets or accommodations while exploring Egypt!
Quad & ATV tour from Cairo
Quad & ATV tours in Cairo are a unique way to explore the city and its surroundings. You'll get to experience the sights and sounds of the city from a different perspective while also getting off the beaten path and discovering some of Cairo's hidden gems. Plus, you'll get adrenaline as you zip around on your ATV or quad bike!
The best part about taking a Quad & ATV tour in Cairo is that it suits all ages and abilities. Whether you're an experienced rider or just starting, tours that cater to your skill level are available. Plus, if you're traveling with kids, they'll love getting out on their two-wheeled adventure!
Another great thing about taking a Quad & ATV tour in Cairo is that it gives you access to some of the city's most stunning sights. You can explore areas like Giza Plateau and Saqqara Necropolis that can't be reached by car or public transport. And with an experienced guide leading the way, you will see all must-see attractions along your journey.
Safety is always a priority when it comes to Quad & ATV tours in Cairo, so make sure you choose a reputable tour operator who provides all necessary safety equipment such as helmets and goggles. The guides are also highly trained in safety procedures, so you can rest assured that your trip will be as safe as possible.
Finally, taking a Quad & ATV tour in Cairo is an affordable way to see the sights without breaking the bank. Most tours include all necessary equipment, such as bikes and helmets, so all you need to worry about is having fun! Plus, many operators offer discounts for groups or families, so it's easy to save money while still having an unforgettable experience.
Cairo to Luxor
Traveling from Cairo to Luxor is an experience that should be noticed. Luxor, located on the banks of the Nile River in Egypt, is one of the most historically significant cities in the world. It is home to some of the most impressive ancient monuments and temples, such as Karnak Temple, Valley of Kings, and Colossi of Memnon.
The journey from Cairo to Luxor is long, but it's worth it for those looking for a unique and unforgettable experience. The trip can take anywhere from 8-10 hours by car or train, depending on traffic and other delays. But no matter how long it takes, travelers will be rewarded with breathtaking views along the way. From lush green fields to desert oases, travelers will get an up-close look at some of Egypt's most beautiful landscapes.
Once travelers arrive in Luxor, they will be greeted with incredible sights and sounds. The city is filled with ancient monuments and temples that have been around for thousands of years. Plenty of modern attractions like museums and art galleries offer a glimpse into Luxor's rich cultural heritage. Visitors can also explore the city's bustling markets to buy souvenirs or sample local cuisine.
Aside from its historical significance, Luxor has something for everyone. Whether you're looking for a relaxing getaway or an exciting adventure, there's something for everyone in this city. For those who want to explore more of Egypt's history, plenty of ancient sites, like Karnak Temple and Valley of Kings, offer insight into the country's past civilizations. For those seeking adventure, plenty of outdoor activities like hiking, biking, and hot air balloon rides over the Nile River Valley provide stunning views of the cityscape below.
Finally, traveling from Cairo to Luxor allows visitors to experience two very different sides of Egypt; modern Cairo with its bustling streets and ancient Luxor with its majestic monuments and temples that have stood for centuries. It's a journey that offers something unique for every traveler - whether they want to explore history or seek adventure - making it well worth taking a trip from Cairo to Luxor!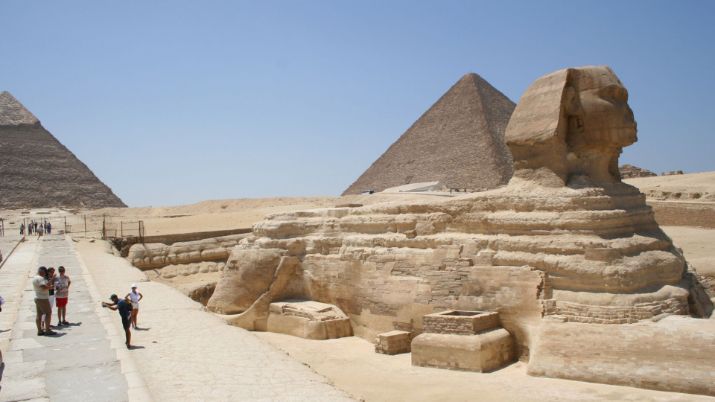 Frequently asked questions about Cairo tours and excursions
Is Cairo safe?
For the most part, Cairo is a safe city. Like any other large city, it has its share of crime, but it's generally considered safe for tourists. The Egyptian government has taken steps to make sure tourists feel secure in the city and there are police officers and security guards stationed throughout the city.
That said, some areas of Cairo should be avoided. Tourists should avoid slums or poorer neighborhoods where crime is more likely to occur. It's also important to be aware of your surroundings at all times and not carry large amounts of cash or valuable items with you while in public.
Regarding transportation, public buses are generally considered safe, but they can be crowded and uncomfortable during peak hours. Taxis are another option, but they can be expensive, and it's best to agree on a fare before getting into the car. Most hotels will have transportation services which may be more secure than taking public transportation or taxis.
Overall, Cairo is a relatively safe city for tourists as long as they take the necessary precautions such as avoiding certain areas, being aware of their surroundings, and using reliable transportation services when available. With some common sense and caution, visitors can enjoy all that Cairo offers without worrying about their safety too much.
How many days do I need to tour Cairo?
Two or three days should be enough if you are looking for a short trip to get a taste of the city. You can start with the iconic Pyramids of Giza and the Sphinx, then explore the ancient ruins of Memphis and Saqqara. After that, take some time to wander through the Khan el-Khalili bazaar and experience the hustle and bustle of downtown Cairo.
If you have more time, four or five days will give you more opportunities to explore. You can visit the Coptic quarter in Old Cairo, take a day trip to Alexandria or Luxor, or even take a hot air balloon ride over the pyramids at dawn. There are also plenty of museums and galleries in Cairo where you can learn about its rich history and culture.
No matter how long your stay is, some must-see attractions in Cairo should be noticed. The Egyptian Museum is one of them; it houses an extensive collection of artifacts from ancient Egypt, including mummies, jewelry, statues, and more. The Citadel is another popular spot; it was once home to many rulers of Egypt including Saladin who built its impressive walls in 1176 AD. The Al Azhar Mosque is also worth visiting; it's one of the oldest universities in the world and has been teaching Islamic studies since 988 AD!
When planning your trip to Cairo, make sure you factor in enough time for rest and sightseeing; this city can be overwhelming if you try to do too much at once! Also, remember that some attractions may require tickets or reservations, so plan if possible.
What language do they speak in Cairo?
Egypt's official language is Arabic, which is the language most people in Cairo speak. Arabic is a Semitic language that can be traced back to ancient times. It has been used for centuries to communicate between different cultures and religions and continues to be an important part of life in Cairo today.
In addition to Arabic, many people in Cairo speak English as a second language. English is widely used in Egypt's business, education, and government settings. It's also commonly used by tourists who visit the city. Many English-speaking schools, universities, and other institutions throughout Cairo offer courses in English and other languages.
French is another popular language spoken by many people in Cairo. French was once the official language of Egypt during the colonial period, so it's still spoken by some older generations who were taught it during their schooling years. French is used by some businesses and organizations throughout the city as well.
Finally, there are several other languages spoken by smaller groups of people living in Cairo, including Italian, Spanish, German, Greek, Turkish and Amharic (the official language of Ethiopia). Immigrants usually speak these languages from those countries or their descendants who have settled in Cairo over time.