|
If you plan a trip to Egypt and want to experience the best of Luxor, you've come to the right place. Our blog provides all the information you need to plan your Luxor adventure.
We cover everything, from day trips and excursions to Nile cruises and private tours. We'll also share our recommendations for the best Egypt tours, including Luxor. So, please sit back, relax, and let us guide you to the wonders of Luxor.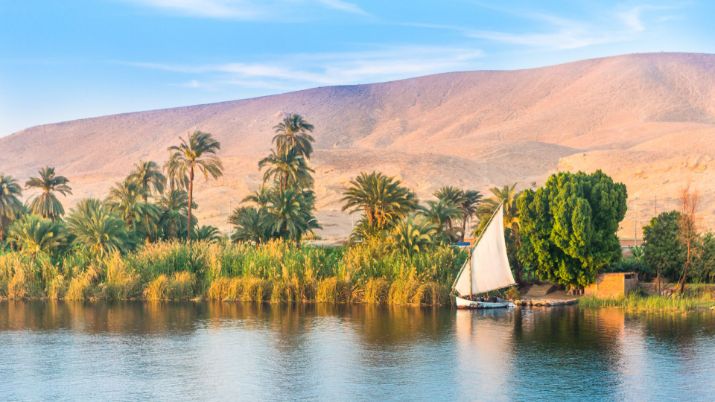 The history of Luxor
Luxor, located in the south of Egypt, is one of the most famous cities in the world. It has been a major center of culture and trade for thousands of years, and its ancient ruins are some of the most impressive in the world. The city has a long and fascinating history that dates back to ancient times.
The city of Luxor was first established around 3200 BC by the Egyptians, who called it Thebes. It was an important religious center for the Egyptians, and many temples were built there to honor their gods. The most famous temple is the Temple of Karnak, which still stands today. It was used as a place of worship by pharaohs and other important figures in Egyptian society.
The city also became an important trading hub during this time. Luxor was located on a major trade route from Africa to Asia, and merchants from all over would come to trade goods here. This helped make Luxor one of the wealthiest cities in Egypt during this period.
In 332 BC, Alexander the Great conquered Egypt and made Luxor part of his empire. After his death, it became part of Ptolemaic Egypt until Rome annexed it in 30 BC. Many Roman monuments were built in Luxor during this time, including a theater and amphitheater that still stand today.
In 641 AD, Luxor fell under Islamic rule when it was conquered by Amr ibn al-Asi during his conquest of Egypt for Islam. During this period, many mosques were built throughout Luxor and other Islamic monuments, such as tombs and shrines dedicated to various saints.
In the late 19th century, archaeologists began excavating sites around Luxor, revealing some amazing ancient artefacts, including mummies, jewelry and pottery from various periods throughout history. Many tourists visit these sites today to learn more about Egyptian history and culture.
Today, Luxor is still an important city in Egypt with a vibrant culture that blends ancient traditions and modern life. There are many tourist attractions, including temples like Karnak and museums showcasing artifacts from various historical periods, including those found during excavations around Luxor itself. It is also home to some fantastic hotels where visitors can stay while exploring all this amazing city offers!
Why should travelers experience Luxor tours and excursions?
There are many reasons why travelers should visit Luxor! Here are some of the top reasons:
Ancient History: Luxor is home to some of the most significant ancient Egyptian ruins and temples in the world, including the temples of Karnak and Luxor, the Valley of the Kings, and the Valley of the Queens. These sites offer a glimpse into the ancient civilization over 3,000 years ago.
Unique Culture: Luxor has a unique culture different from the rest of Egypt. The people of Luxor have a strong connection to their ancient heritage, and their daily lives are influenced by their history and traditions.
Natural Beauty: The Nile River flows through Luxor, providing stunning views and opportunities for river cruises. The surrounding desert also offers breathtaking landscapes and opportunities for adventure.
Accessibility: Luxor is easily accessible from Cairo by plane or train, and it's a popular stop on many Nile River cruises.
Overall, Luxor offers a combination of history, culture, natural beauty, and accessibility, making it a must-visit destination for any traveler interested in Egypt and its ancient civilization.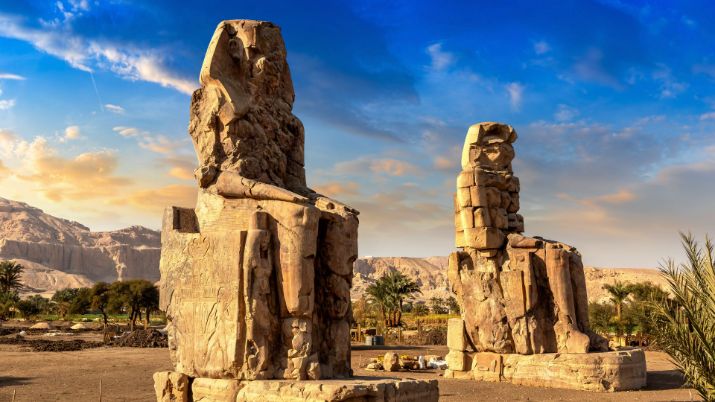 When is the best time to experience Luxor day tours?
The best time to visit Luxor is during the winter months of December through February. This is when temperatures are the most pleasant and comfortable for sightseeing. During this time of year, temperatures are usually between 65-75 degrees Fahrenheit (18-24 degrees Celsius). The sunny and bright days make it perfect for exploring the city's many attractions.
The summer months of June through August can be very hot in Luxor, with temperatures reaching up to 100 degrees Fahrenheit (38 degrees Celsius). This can make sightseeing difficult and uncomfortable. In addition, these months tend to be the busiest tourist season, with higher prices for accommodations and attractions.
If you're looking for a less crowded time to visit Luxor, consider visiting in spring or fall. Temperatures during these times are still pleasant but not as hot as in summertime. You'll also find that prices are more reasonable during these months, and there will be fewer crowds at popular attractions such as the Valley of the Kings or Karnak Temple Complex.
No matter what time of year you decide to visit Luxor, you'll want to plan ahead and book your accommodations well in advance. Hotels in Luxor tend to fill up quickly, so booking your room as soon as possible is essential to get a reasonable rate. Additionally, it's important to check on any special events that may be happening while you're in town, such as festivals or concerts, so that you can plan accordingly.
Recommended Egypt tours in Luxor
Is a day trip to Luxor safe?
Visiting Luxor is an exciting and unique experience, but knowing the risks associated with travel in the area is important. Luxor is a popular tourist destination, and while it's generally safe to visit, some safety concerns should be considered.
First of all, Luxor is located in a region of Egypt that has experienced political unrest in recent years. While the situation has calmed down significantly since the Arab Spring uprisings of 2011, occasional demonstrations and protests can cause disruption or even violence. It's essential to stay informed about local news before visiting Luxor and avoid any areas where protests may occur.
Another safety concern when visiting Luxor is crime. Petty theft is common in tourist areas, so it's important to avoid carrying large amounts of cash or wearing expensive jewelry. It's also wise to avoid walking alone at night and stick to well-lit areas.
In addition, visitors should also take care when crossing the street in Luxor as traffic laws are only sometimes followed by drivers in the city. Drivers may continue at crosswalks or intersections, so it's important to look both ways before crossing and ensure you're visible to drivers.
Finally, visitors should also be aware that medical care in Egypt can be limited or unreliable depending on where you are staying or visiting. Ensure you have adequate health insurance coverage for your trip and bring any necessary medications home as they may not be available locally.
Luxor Hot Air Balloon Rides
Hot air ballooning in Luxor is an experience like no other. Its stunning views of the ancient monuments, the majestic Nile River, and the vast desert landscapes make it an unforgettable adventure for any traveler. Whether you're a thrill-seeker or just looking for a unique way to explore Egypt's history and culture, hot-air ballooning in Luxor is an experience that should be noticed.
First and foremost, the views from a hot air balloon in Luxor are simply spectacular. From high above the ground, travelers can take in breathtaking views of the ancient city of Thebes, including its famous monuments such as Karnak Temple and Luxor Temple. The Nile River winds through the city like a ribbon of blue and green, while the desert stretches out in all directions as far as the eye can see. It's an incredible sight to behold and will stay with you long after your journey ends.
Another great reason to go hot air ballooning in Luxor is that it gives travelers a unique perspective on Egypt's history and culture. You can see some of Egypt's most iconic monuments, including those from Ancient Egypt, such as the Hatshepsut Temple and the Valley of Kings. From above, you can also spot some of Egypt's modern cities, such as Cairo or Aswan. It's a great way to learn about this fascinating country without stepping on land!
Hot air ballooning in Luxor is also incredibly safe and secure. All flights are operated by experienced pilots trained to ensure safety at all times. They are also knowledgeable about local weather conditions so they can adjust their flight plans accordingly if necessary. Additionally, all passengers are provided with life jackets for extra safety during their flight.
Finally, hot air ballooning in Luxor is surprisingly affordable compared to other transportation or activities in Egypt, such as jeep safaris or camel rides. Prices typically range from $100-$200 depending on how long your flight is and how many people participate - making it an excellent value-for-money activity!
The Luxor Museum
Traveling to the Luxor Museum in Egypt is an experience every traveler should take advantage of. This museum is a treasure trove of ancient artifacts, artworks, and archaeological finds from the ancient Egyptian civilization. It is home to some of the most important artifacts from this era, such as Tutankhamun's tomb, and it offers a unique insight into the culture and history of this great civilization.
The Luxor Museum is located in Luxor, which was once known as Thebes. It was built in 1975 and has been open to visitors ever since. The museum houses over 3,000 artifacts from Ancient Egypt, including sculptures, paintings, jewelry, pottery, and other objects that date back thousands of years.
One of the most impressive collections at the Luxor Museum is its collection of mummies. These mummies are incredibly well-preserved and give visitors a glimpse into life in Ancient Egypt. Visitors can also learn about ancient Egyptian burial practices by examining mummies and their coffins.
The museum also houses an extensive collection of statues depicting various gods and goddesses from Ancient Egypt. These statues are incredibly detailed and provide visitors with an exciting insight into the beliefs and customs of this ancient civilization.
Another highlight of the Luxor Museum is its collection of hieroglyphs. Ancient Egyptians used hieroglyphs to communicate with each other, providing us insight into their language and writing system. Visitors can learn about hieroglyphs by deciphering them on stone tablets or reading them from papyrus scrolls found in tombs around Egypt.
The Luxor Museum also has several interactive exhibits allowing visitors to explore Ancient Egypt more deeply. These include interactive models that show how temples were built or how tombs were constructed; virtual reality experiences that will enable visitors to explore ancient sites; or even 3D reconstructions that allow visitors to explore what life was like in Ancient Egypt thousands of years ago.
In addition to all these fantastic exhibits, the Luxor Museum hosts regular events such as lectures on archaeology or art history; film screenings; workshops; and even guided tours around the museum itself! So if you're looking for an educational experience while visiting Egypt, consider visiting the Luxor Museum!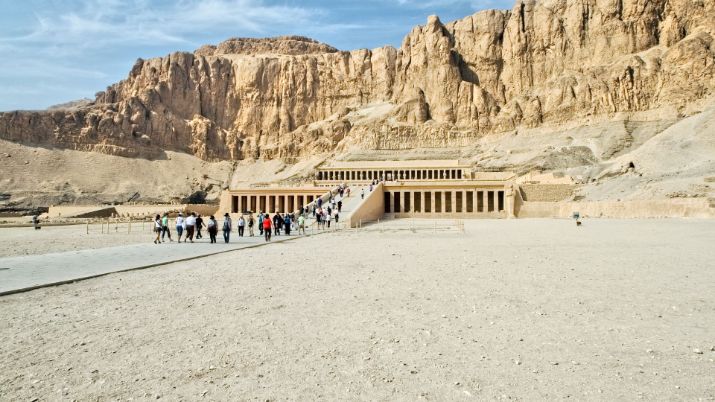 Luxor City Tour By Horse Carriage
One of the best ways to explore this ancient city is by taking a tour in a horse-drawn carriage. There are many reasons why travelers should go on a Luxor city tour by horse carriage, and here are just a few.
First of all, it's an incredibly unique experience. Horse-drawn carriages have been used for centuries in Luxor, and taking a tour in one is like stepping back in time. You'll get to experience the city's sights, sounds, and smells as it was hundreds of years ago. Plus, you'll get to see some of the most beautiful places in Luxor that you can't access any other way.
Another great reason to take a Luxor city tour by horse carriage is that it's incredibly comfortable. The carriages are designed with plush seats and plenty of room for two adults and two children (if needed). The horses are also well-trained and will take you around the city leisurely so you can take in all the sights without feeling rushed or overwhelmed. Plus, you won't have to worry about navigating traffic or finding parking spots - the horses will do all the work for you!
Finally, a Luxor city tour by horse carriage is an affordable way to explore this fantastic city. The cost of renting a carriage for an hour or two is much less than hiring a car or taxi for the same amount of time - plus, you won't have to pay gas or parking fees! And if you want to extend your tour beyond two hours, most companies also offer discounted rates for more extended tours.
What can I see on the East Bank of Luxor?
The East Bank of Luxor has many significant ancient Egyptian sites and monuments. Here are some of the top things to see on the East Bank:
Luxor Temple: Located in the heart of Luxor city, Luxor Temple is a magnificent ancient Egyptian temple that dates back to the New Kingdom period. It was dedicated to the god Amun and used for various religious and ceremonial purposes.
Karnak Temple: The Karnak Temple Complex is one of the largest ancient religious sites in the world. It was dedicated to the god Amun and used for religious ceremonies, processions, and festivals. It consists of temples, chapels, and other buildings constructed over 2,000 years.
Luxor Museum: The Luxor Museum houses a collection of artifacts from Luxor and other parts of Egypt. It includes statues, jewelry, pottery, and other objects that provide insight into ancient Egyptian life and culture.
Mummification Museum: The Mummification Museum is dedicated to the ancient Egyptian practice of mummification. It displays the tools and techniques used in the process and several well-preserved mummies.
Avenue of Sphinxes: The Avenue of Sphinxes is a long row of sphinx statues that once lined the processional route from Luxor Temple to Karnak Temple. Only a small portion of the avenue remains today, but it's still an impressive sight.
Overall, the East Bank of Luxor offers a wealth of ancient Egyptian history and culture that is to be noticed.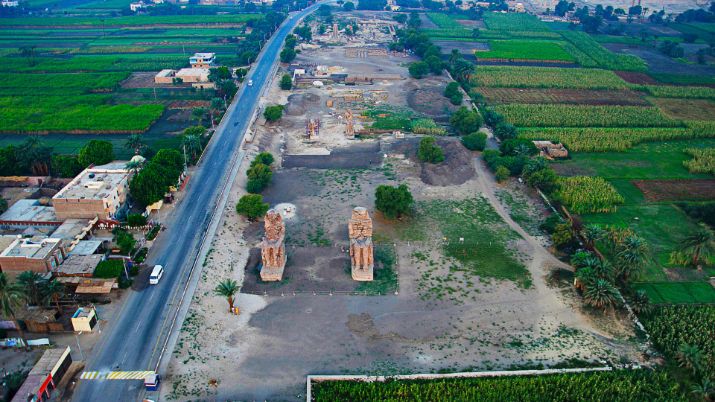 What can I see on the West Bank of Luxor?
The West Bank of Luxor is also known as the Theban Necropolis, and it's home to many important ancient Egyptian tombs and temples. Here are some of the top things to see on the West Bank:
Valley of the Kings: The Valley of the Kings is a vast necropolis where many pharaohs, their consorts, and other elites were buried. It contains more than 60 tombs, including those of Tutankhamun and Ramesses VI, and many of them are adorned with intricate wall paintings and hieroglyphics.
Valley of the Queens: The Valley of the Queens is a smaller necropolis near the Valley of the Kings. It contains the tombs of several queens and princesses from the New Kingdom period.
Hatshepsut Temple: The Hatshepsut Temple is a unique mortuary temple dedicated to the female pharaoh Hatshepsut. It's built into a cliff face and features colonnaded terraces, statues, and other impressive architectural elements.
Colossi of Memnon: The Colossi of Memnon are two massive statues that stand guard at the entrance to the Theban Necropolis. They were originally part of a larger temple complex and are some of the most recognizable landmarks in Luxor.
Deir el-Medina: Deir el-Medina is an ancient village inhabited by workers who built and decorated the tombs in the Valley of the Kings and the Valley of the Queens. It provides insight into the daily life and culture of these workers and their families.
Overall, the West Bank of Luxor offers a fascinating look into the ancient Egyptian civilization, with impressive tombs and temples that showcase their art, architecture, and beliefs about the afterlife.
Do I need a full day to explore Luxor's East and West Bank?
Yes, it's recommended to allocate a full day to explore both the East and West Bank of Luxor. There are many significant ancient Egyptian sites and monuments on both banks, and each one deserves time to appreciate and explore thoroughly.
On the East Bank, you can easily spend several hours exploring the vast Karnak Temple Complex and the beautiful Luxor Temple. The Luxor Museum and Mummification Museum are also worth visiting if you have time.
On the West Bank, the Valley of the Kings alone could take several hours to explore, as there are many tombs to see. The Hatshepsut Temple and Colossi of Memnon are also must-visit sites on the West Bank.
To fully appreciate the history, culture, and beauty of Luxor's ancient sites, taking a guided tour is recommended, which can provide valuable insights and context. Many tours also include transportation, admission fees, and a knowledgeable guide to help you make the most of your time in Luxor.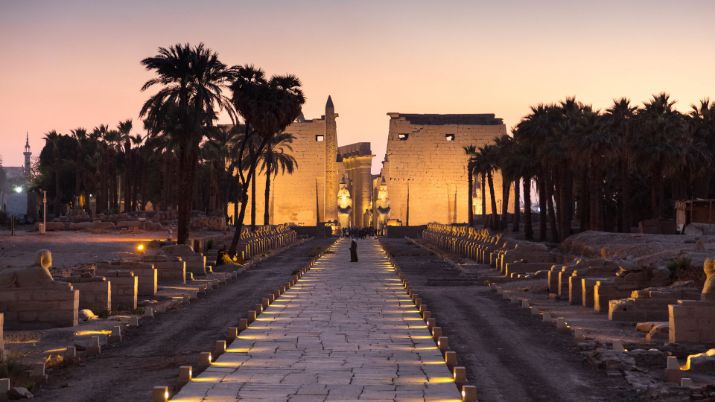 What other shore excursions can I experience in Luxor?
Apart from visiting the East and West Banks of Luxor, there are many other shore excursions and activities that you can experience in Luxor. Here are some options:
Nile River Cruise: A Nile River cruise is a great way to explore Luxor and its surroundings while enjoying the beautiful scenery of the Nile. You can choose from various cruise options, including a day, sunset, or multi-day cruise with stops at other cities along the Nile.
Hot Air Balloon Ride: A hot air balloon ride is a unique and unforgettable way to see Luxor's ancient sites from above. The ride typically lasts around an hour, and you'll get to enjoy panoramic views of the city and surrounding countryside.
Sound and Light Show: The Sound and Light Show at the Karnak Temple is a mesmerizing experience that brings the ancient site to life with a spectacular display of lights and sound effects. It's a great way to learn about the history and mythology of Karnak Temple entertainingly and engagingly.
Local Market Visit: A visit to a local market is a great way to experience the local culture and shop for souvenirs, spices, and other goods. Luxor has several bustling markets where you can find various local products and interact with friendly locals.
Cooking Class: If you're a foodie, you can take a cooking class to learn how to make traditional Egyptian dishes like koshari, ful medames, and stuffed grape leaves. You'll get to visit a local market to buy ingredients and then learn how to prepare and cook the dishes with the help of a local chef.
These are just a few examples of the many shore excursions and activities you can experience in Luxor. Whether you're interested in history, culture, or adventure, there's something for everyone in this beautiful city.
What is the best way to travel to Aswan from Luxor?
Traveling to Aswan from Luxor is a great way to explore the beauty of Egypt. The two cities are located on opposite sides of the Nile River and offer a variety of attractions for travelers. Depending on your preference, several ways exist to get from one city to the other.
The most popular way to travel between Luxor and Aswan is by boat. The Nile River offers a scenic journey that can take three to six hours, depending on your chosen boat. Several companies provide cruises between the two cities, including luxury boats with amenities like air conditioning and comfortable seating.
For those who prefer a faster trip, there is also the option of taking a train or bus. The train takes about four hours and has several stops along the way, while the bus takes around five hours and is usually more affordable than the train. Both forms of transportation offer comfortable seating and air conditioning, making them ideal for those who want a more relaxed journey.
If you're looking for something even quicker, flying is also an option. Several flights depart from Luxor International Airport daily and arrive at Aswan International Airport in just over an hour. This is the fastest way to travel between these two cities, but it's also one of the most expensive options.
Finally, if you're looking for something more adventurous, rent a car or taxi from Luxor to Aswan. This will give you more flexibility regarding when you leave and how long it takes to get there. Still, it will also be significantly more expensive than public transportation or flying.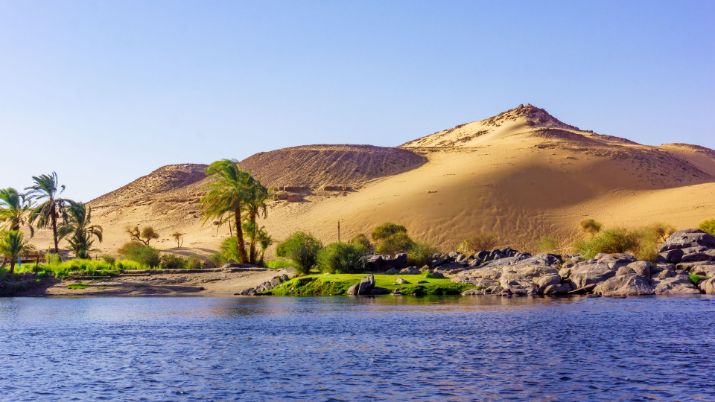 Frequently asked questions by travelers about Luxor excursions
What is the average price for Luxor excursions?
The average price for Luxor excursions can vary depending on the type of excursion, the duration, and the level of service you choose. Here are some approximate prices to give you an idea of what to expect:
Full-day East and West Bank Tour: A guided tour of the East and West Bank of Luxor typically costs between $40 and $60 per person. This price may include transportation, admission fees, and a knowledgeable guide.
Hot Air Balloon Ride: A hot air balloon ride over Luxor's ancient sites can cost between $80 to $120 per person. This usually includes hotel pickup and drop-off, balloon flight, and a light breakfast.
Nile River Cruise: The cost of a Nile River cruise varies depending on the length of the cruise, the type of cabin you choose, and the level of service. A 3-4 day cruise can cost anywhere from $300 to $600 per person.
Sound and Light Show: Attending the Sound and Light Show at the Karnak Temple is around $20 per person.
Local Market Visit: A visit to a local market is typically free, but if you want to purchase souvenirs or goods, you should expect to pay anywhere from a few dollars to several hundred dollars, depending on what you buy.
Overall, Luxor offers a range of excursions to suit different budgets and interests. Shopping around and comparing prices from other tour operators is recommended to find the best deal that suits your needs and preferences.
What to pack for your Egypt tour?
When packing for your Egypt tour, it's important to consider the climate, culture, and activities you'll be doing. Here are some essential items to pack for your Egypt tour:
Comfortable clothing: Egypt has a hot and dry desert climate, so lightweight, breathable clothing made from natural fabrics like cotton or linen is recommended. Women should pack long skirts or pants and long-sleeved tops to cover their arms and legs, especially when visiting mosques and other religious sites.
Sun protection: It's essential to protect yourself from the sun when visiting Egypt, so pack a wide-brimmed hat, sunglasses, and a high-SPF sunscreen.
Walking shoes: Many of Egypt's historical sites require a lot of walking, so comfortable shoes with good support are a must. Sandals or flip-flops are also a good option for warmer weather.
Scarf: When visiting religious sites, women may want to bring a scarf to cover their hair or use it as a shawl to cover their shoulders.
Water bottle: Staying hydrated is vital in Egypt's hot climate, so bring a refillable water bottle throughout the day.
Camera and extra batteries: You'll want to capture all the incredible sights and scenery of Egypt, so remember to pack a camera and extra batteries.
Adapter and converter: Egypt uses a 220-volt electrical system, so if you're coming from a country that uses a different voltage, you'll need a voltage converter and plug adapter.
Medications: Pack any necessary medications, along with a basic first-aid kit, insect repellent, and anti-diarrhea medication.
Cash and credit card: Bring enough cash and a credit card for souvenirs, meals, and any additional activities not included in your tour package. ATMs are widely available in major cities, but having some cash on hand is always a good idea.
By packing these essential items, you'll be well-prepared for your Egypt tour and fully enjoy all the incredible experiences and sights the country offers.
What tours in Luxor are good for avoiding crowds?
Luxor is a popular tourist destination and can get crowded, especially during peak season. However, you can do some tours and activities to avoid crowds. Here are some options:
Early morning or late afternoon tours: Consider booking a tour that starts early or late afternoon. This will allow you to beat the crowds and enjoy the sites in relative peace.
Private tours: Booking a private tour with a guide allows you to tailor the itinerary to your interests and avoid crowds at popular sites.
Alternative sites: While the Valley of the Kings and Karnak Temple are popular, many other Luxor historical sites are more open. Consider visiting the Tombs of the Nobles, Medinet Habu, or the Ramesseum.
Off-peak season: Visit Luxor during the off-peak season (May to September) when there are fewer tourists.
Dahabiya Nile Cruise: Consider a Dahabiya Nile Cruise, which is a smaller boat and can access more secluded areas of the Nile River. This will allow you to see some lesser-known sites and avoid crowds.
By choosing one or more of these options, you can enjoy a more relaxed and intimate experience of Luxor, even during peak tourist season.
Do I need a private tour guide for Luxor tours?
While having a private tour guide for Luxor tours is unnecessary, it can significantly enhance your experience. Here are some reasons why:
Expert knowledge: A private tour guide can provide in-depth knowledge of the historical and cultural significance of the sites you visit, making your experience richer and more fulfilling.
Customized itinerary: A private tour guide can work with you to create a customized itinerary that suits your interests and pace, allowing you to make the most of your time in Luxor.
Skip the lines: A private tour guide can help you skip the long lines at popular sites, allowing you to see more in less time.
Convenience: A private tour guide can arrange all transportation and logistics, making your tour hassle-free and stress-free.
Safety: A private tour guide can ensure your safety and security while touring Luxor, especially if you are unfamiliar with the area or traveling alone.
Overall, while you can visit Luxor without a private tour guide, having one can greatly enhance your experience and make your visit more enjoyable and stress-free.