|
Welcome to our blog, where we unveil the 15 best Egypt tours, vacations, and excursions specially curated for American travelers in 2023. Egypt, with its rich history, awe-inspiring ancient sites, and fascinating culture, has long been a dream destination for adventurers and history enthusiasts alike. If you're an American traveler seeking an unforgettable journey through the wonders of Egypt, you've come to the right place.
In this blog, we will guide you through the top Egypt tours, meticulously designed to offer you an immersive and enchanting experience. From the iconic pyramids of Giza to the majestic temples of Luxor and the timeless beauty of the Nile River, Egypt holds countless treasures waiting to be explored.
Our handpicked selection of tours will take you on a captivating journey, providing you with the opportunity to walk in the footsteps of pharaohs, unravel the mysteries of ancient tombs, and witness the grandeur of Egypt's archaeological wonders. With expert guides leading the way, you will delve into the stories and legends that make each site come alive, offering you a deep appreciation for the country's rich heritage.
Whether you desire a luxurious Nile cruise, a desert safari adventure, or a cultural immersion in bustling Cairo, our blog will serve as your ultimate guide to planning the perfect Egypt tour. We understand the unique needs and interests of American travelers, ensuring that our recommended itineraries cater to your preferences and provide a seamless and enjoyable experience.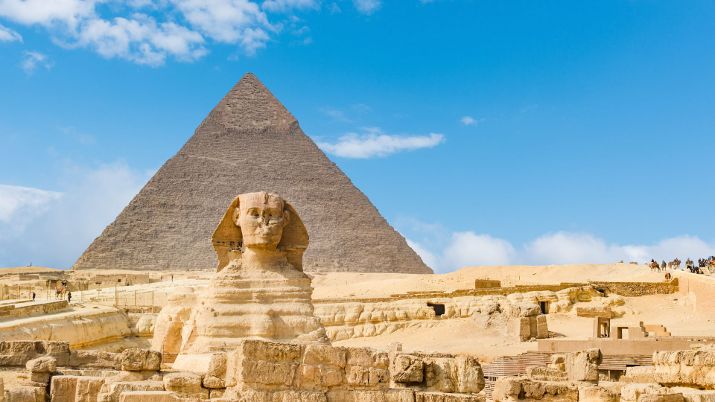 Our best Egypt tours: Encounters Travel's best selling Egypt tour packages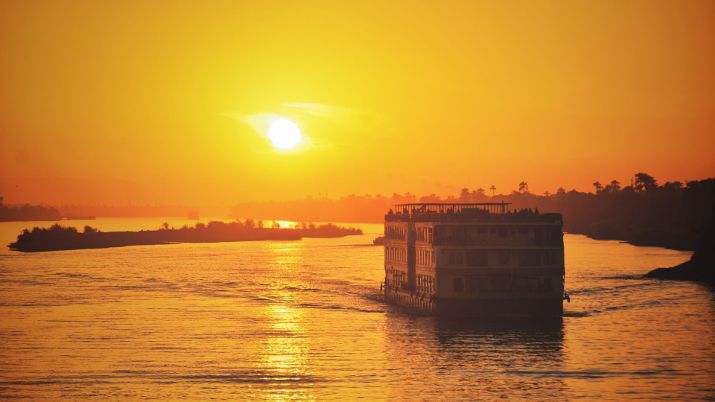 Nile Cruises: Tours to Egypt which include a Nile River Cruise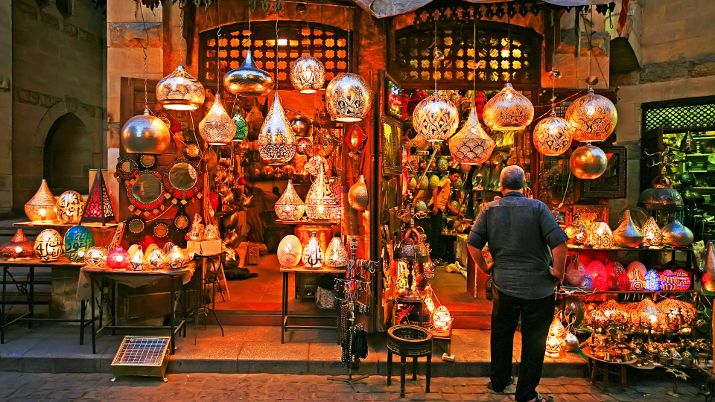 Traditional Egyptian vacation packages for American travelers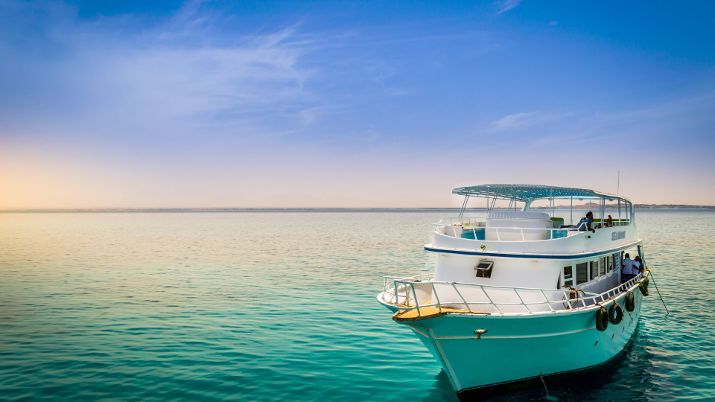 Red Sea Egypt tour packages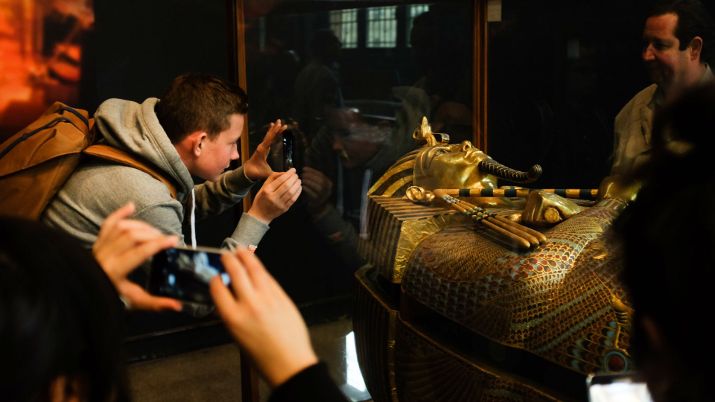 Family vacation packages to Egypt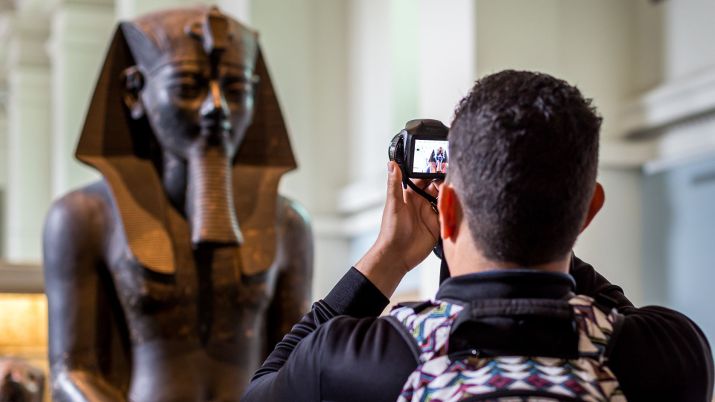 Exploring Cairo: Half-day excursion ideas
When exploring Cairo on a half-day excursion, there are several exciting and iconic attractions you can visit. Here are some ideas to make the most of your time:
The Pyramids of Giza: A visit to Cairo is incomplete without seeing the magnificent Pyramids of Giza. Marvel at the Great Pyramid of Khufu, the Pyramid of Khafre, and the Pyramid of Menkaure. Explore the ancient necropolis and learn about the fascinating history of the pharaohs. Don't forget to take a photo with the iconic Sphinx nearby.

The Egyptian Museum: Immerse yourself in Egypt's rich history and explore the world-renowned Egyptian Museum. Admire the vast collection of ancient artifacts, including the treasures of Tutankhamun, royal mummies, statues, and hieroglyphic inscriptions. A guided tour can enhance your understanding of the exhibits.

Islamic Cairo: Take a stroll through the vibrant streets of Islamic Cairo, known for its historic mosques, bustling markets, and stunning architecture. Visit the beautiful Sultan Hassan Mosque and the nearby Al-Rifa'i Mosque. Explore the bustling Khan El Khalili bazaar, where you can shop for souvenirs, spices, jewelry, and traditional crafts.

Coptic Cairo: Discover the rich Christian heritage of Egypt by visiting Coptic Cairo. Explore the ancient churches, such as the Hanging Church (Saint Virgin Mary's Coptic Orthodox Church), which dates back to the 3rd century. Don't miss the Coptic Museum, which houses an impressive collection of Christian artifacts.

Al-Azhar Park: Enjoy a peaceful retreat in the heart of Cairo at Al-Azhar Park. This beautifully landscaped park offers stunning views of the city's skyline and features gardens, fountains, and historical monuments. It's a great place to relax, have a picnic, or take a leisurely stroll.

Nile River Cruise: Experience the beauty of the Nile River by taking a short cruise. Enjoy panoramic views of Cairo's skyline and landmarks while drifting along the river. Some cruises also offer dinner or traditional entertainment on board.
Remember to plan your itinerary based on the locations that interest you the most and consider the opening hours and travel times between sites. It's recommended to hire a knowledgeable guide or join a guided tour to make the most of your half-day excursion in Cairo and gain insights into the rich history and culture of the city.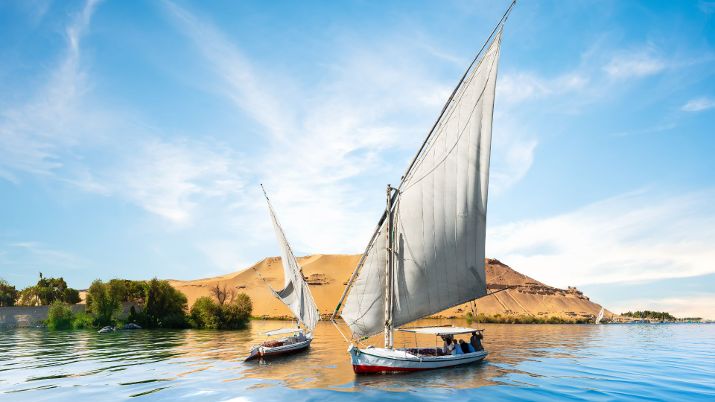 Egypt travel: 10 reasons why all Americans should experience Egypt
Ancient Wonder: Egypt is home to some of the most iconic ancient wonders of the world, such as the Pyramids of Giza, the Sphinx, and the Valley of the Kings. It's a chance to witness the awe-inspiring monuments that have captivated humanity for thousands of years.

Rich Cultural Heritage: Egypt has a vibrant and diverse cultural heritage. From its ancient Pharaonic civilization to its Islamic and Coptic influences, experiencing Egypt allows you to immerse yourself in a tapestry of history, art, and architecture.

Nile River: The Nile River is the lifeblood of Egypt, and a cruise along its majestic waters offers a unique perspective on the country. Sail past picturesque landscapes, witness local life along the riverbanks, and soak in the beauty that has inspired countless tales throughout history.

Fascinating Archaeological Sites: Egypt is a treasure trove of archaeological sites beyond the famous pyramids. Explore the temples of Luxor and Karnak, the Abu Simbel temples, the Philae Temple, and the ancient city of Memphis. Each site unveils a different chapter of Egypt's extraordinary past.

Red Sea Paradise: Egypt's coastline along the Red Sea is a haven for beach lovers and diving enthusiasts. With crystal-clear waters, vibrant coral reefs, and an abundance of marine life, it's a paradise for snorkeling, scuba diving, or simply unwinding on beautiful sandy beaches.

Diverse Landscapes: Egypt offers diverse landscapes to explore. From the vast Sahara Desert to the lush greenery of the Nile Delta, the stunning oases of the Western Desert, and the dramatic landscapes of the Sinai Peninsula, there is natural beauty to discover at every turn.

Warm Hospitality: Egyptians are known for their warm hospitality and welcoming nature. Interacting with locals provides a glimpse into the daily lives, traditions, and customs of the Egyptian people, leaving you with lasting memories and connections.

Delicious Cuisine: Egyptian cuisine is a feast for the senses. Indulge in traditional dishes like koshary, falafel, ful medames, and a wide variety of flavorful mezze. Don't forget to sample the aromatic teas and delicious sweets like baklava and basbousa.

Unique Shopping Experience: Egypt is a shopper's paradise with bustling markets and bazaars. Explore the lively Khan El Khalili market in Cairo, where you can find exquisite handicrafts, spices, jewelry, textiles, and traditional Egyptian souvenirs to bring back home.

Unforgettable Experiences: Whether it's a hot air balloon ride over Luxor's temples at sunrise, a camel ride in the desert, or a visit to an authentic Nubian village, Egypt offers countless unforgettable experiences that will stay with you for a lifetime.
Experiencing Egypt is a journey through time, a chance to witness ancient wonders, immerse yourself in a rich cultural tapestry, and create lasting memories. It's an opportunity to expand your horizons, gain a deeper appreciation for human history, and be captivated by the beauty and wonders of this extraordinary country.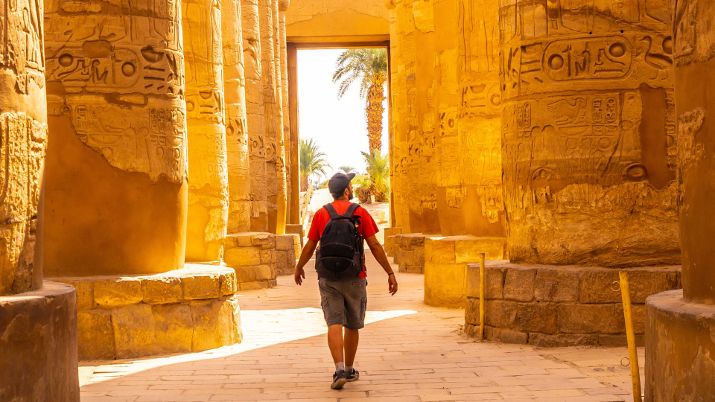 Do American travelers need a visa to visit Egypt?
Yes, American travelers need a visa to visit Egypt. However, the process has become more convenient in recent years. Here are the key details:
E-Visa: The Egyptian government offers an electronic visa system, known as the e-Visa, which allows travelers to obtain their visa online before arriving in Egypt. This option is available for most nationalities, including Americans.

Single or Multiple Entry: The e-Visa allows for single or multiple entries, so you can choose the option that suits your travel plans. A single-entry visa allows you to enter Egypt once and stay for a specific duration, while a multiple-entry visa permits multiple entries within a specified period.

Duration of Stay: The e-Visa grants visitors a maximum stay of 30 days in Egypt. If you plan to stay longer, you may need to apply for an extension through the Egyptian Passport, Immigration, and Nationality Administration.

Application Process: To obtain the e-Visa, you need to apply through the official Egyptian e-Visa Portal or reputable visa service providers. You will need to fill out an application form, provide required documents (such as a passport copy), and pay the visa fee. The process is typically straightforward, and once approved, you will receive the e-Visa via email.

Visa on Arrival: In certain circumstances, it may be possible to obtain a visa on arrival at Egyptian airports for American travelers. However, it is generally recommended to obtain the e-Visa in advance to avoid potential delays or complications upon arrival.
It's important to note that visa requirements can change, so it's advisable to check with the nearest Egyptian embassy or consulate or consult official sources for the most up-to-date information regarding visa regulations and entry requirements for American travelers visiting Egypt.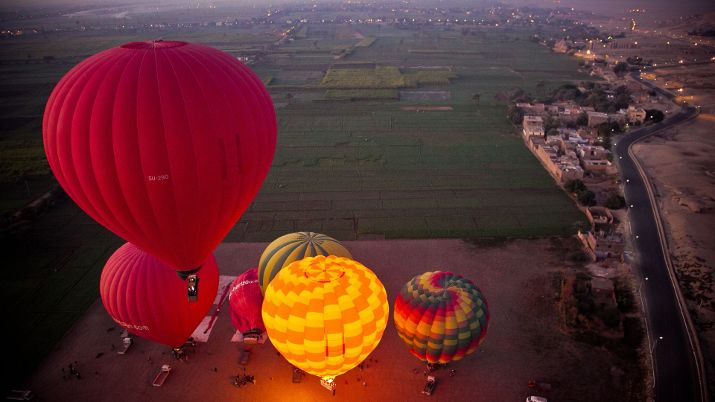 COVID-19 & visiting Egypt: What you need to know as an American traveler
As of my knowledge cutoff in September 2021, the COVID-19 situation is subject to change, and it is crucial to stay updated on travel advisories and guidelines before planning a trip to Egypt. Here are some key points to consider as an American traveler regarding COVID-19 and visiting Egypt:
Travel Restrictions: Before traveling to Egypt, it's essential to review any travel restrictions or entry requirements imposed by both the Egyptian government and the United States government. Check for any quarantine protocols, testing requirements, or vaccination requirements that may be in place.

COVID-19 Testing: Egypt may require a negative COVID-19 PCR test result for entry. The specific timeframe and testing requirements may vary, so make sure to check the latest guidelines from the Egyptian authorities and your airline before departure.

Vaccination: Check the latest information regarding COVID-19 vaccination requirements for travelers entering Egypt. Some countries may require proof of vaccination or a vaccination certificate upon arrival. Ensure that you have the necessary documentation or certificates if applicable.

Health and Safety Measures: While in Egypt, it is important to follow the recommended health and safety guidelines to minimize the risk of COVID-19 transmission. This may include wearing face masks, practicing social distancing, frequent hand hygiene, and following any specific guidelines or regulations implemented by local authorities.

Travel Insurance: Consider obtaining comprehensive travel insurance that covers medical expenses, including those related to COVID-19. Review the policy coverage to ensure it aligns with your needs and provides adequate protection for any potential COVID-19-related issues.

Local Restrictions: Be aware of any local restrictions or guidelines implemented in Egypt. This may include limitations on public gatherings, changes in operating hours for attractions or businesses, and specific protocols for transportation or accommodation facilities.

Stay Informed: Regularly monitor travel advisories and updates from official sources, such as the U.S. Department of State and the Centers for Disease Control and Prevention (CDC). These sources provide valuable information on travel restrictions, health guidelines, and safety recommendations for American travelers.
It is crucial to note that the COVID-19 situation is evolving, and travel restrictions and guidelines can change rapidly. Stay informed, consult official sources, and consider postponing or adjusting your travel plans if necessary to prioritize your health and safety.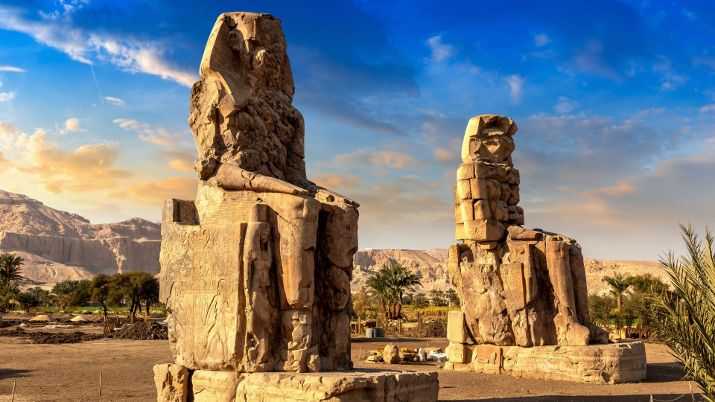 Frequently asked questions about travelling to Egypt by American travelers
How much does a Egypt trip cost?
The cost of an Egypt trip can vary depending on several factors such as the duration of your trip, the level of luxury you prefer, the activities and attractions you plan to include, and the time of year you visit. Additionally, costs can vary based on whether you choose a pre-packaged tour or plan a custom itinerary.
As a rough estimate, a basic 7 to 10-day Egypt tour package can range from $1,500 to $3,000 per person for mid-range accommodations and transportation, including flights. This would typically cover visits to popular sites like the Pyramids of Giza, the Valley of the Kings, Luxor, and a Nile River cruise.
If you opt for a more luxurious experience, the cost can increase significantly. High-end accommodations, private tours, and additional activities can raise the price to $5,000 or more per person for a similar duration.
It's important to note that these estimates are general and can vary based on your specific preferences, travel style, and the tour operator or travel agency you choose. It's recommended to research and compare different options, and consider consulting with a travel agent or tour operator who specializes in Egypt to get a more accurate cost estimate based on your specific requirements.
Additionally, keep in mind that the cost of meals, visas, travel insurance, and personal expenses should be factored into your budget. It's also a good idea to allocate some funds for souvenirs and optional activities not included in the tour package.
Remember that prices are subject to change, and it's advisable to check with reputable travel agencies, tour operators, or online platforms to get the most up-to-date and accurate information regarding the cost of an Egypt trip.
How many days are enough to see Egypt?
The number of days needed to see Egypt depends on your travel preferences, the specific sites you wish to visit, and the depth of exploration you desire. Egypt is a country with a wealth of historical and cultural attractions, so the more time you have, the more you can see and experience. However, here are some general guidelines:
Cairo and Pyramids of Giza: If you want to explore the iconic Pyramids of Giza, the Sphinx, and the Egyptian Museum in Cairo, a minimum of 2 to 3 days is recommended. This will allow you to visit the main attractions and have some time to explore the bustling city.

Nile River Cruise: A Nile River cruise is a popular way to experience the ancient wonders of Luxor, Aswan, and the temples in between. The typical cruise duration is 4 to 5 days, but some longer cruises may span up to a week.

Luxor and Valley of the Kings: Luxor is known as the world's greatest open-air museum, with sites such as the Karnak Temple Complex and the Valley of the Kings. To fully explore Luxor's treasures, including the temples on both sides of the Nile, a minimum of 2 to 3 days is recommended.

Aswan and Abu Simbel: Aswan is famous for its beautiful Nile River scenery and the impressive Abu Simbel temples. A minimum of 1 to 2 days is recommended to explore Aswan and visit Abu Simbel, which can be reached by a short flight or a longer road trip.
Overall, to have a well-rounded experience of Egypt, including Cairo, the Pyramids of Giza, a Nile River cruise, and the key ancient sites in Luxor and Aswan, a trip of around 7 to 10 days is a good starting point. However, if you have more time available, extending your trip to 10 to 14 days or more will allow for a more leisurely exploration and the opportunity to visit additional sites or engage in other activities such as a visit to Alexandria or a desert safari.
Remember to consider travel time between destinations and allow for some flexibility in your itinerary to account for unexpected discoveries or personal interests. Egypt is a country with a vast historical and cultural heritage, so the more time you can allocate, the more you will be able to immerse yourself in its wonders.
What is the best time to visit Egypt?
The best time to visit Egypt largely depends on your preferences and the activities you plan to engage in during your trip. Egypt has a desert climate, characterized by hot summers and mild winters, with some regional variations. Here are the main factors to consider when deciding on the best time to visit:
Weather: The most comfortable weather in Egypt is typically during the winter months from November to February when temperatures are milder, ranging from around 15°C to 25°C (59°F to 77°F). This is an excellent time for sightseeing and exploring the historical sites. However, it's worth noting that nights can be cooler, particularly in the desert areas.

Peak Season: The peak tourist season in Egypt is from December to February when many travelers visit to escape colder climates elsewhere. During this time, popular sites and attractions can be more crowded, and prices for flights and accommodations may be higher. It's advisable to book in advance during the peak season.

Shoulder Season: The shoulder seasons of spring (March to May) and autumn (September to November) can also be a great time to visit Egypt. The weather is generally pleasant, with temperatures ranging from 20°C to 30°C (68°F to 86°F), and the tourist crowds are relatively smaller compared to the peak season.

Summer: Egypt experiences hot summers, particularly from June to August, with temperatures often exceeding 35°C (95°F) or more, especially in the southern regions. However, this can be a good time to visit if you prefer fewer crowds and are interested in exploring coastal areas like the Red Sea resorts, where you can enjoy water activities and beach relaxation.

Ramadan: If you're interested in experiencing Egyptian culture and traditions, consider visiting during the holy month of Ramadan, which follows the Islamic lunar calendar and changes each year. During Ramadan, Muslims fast from sunrise to sunset, and there can be unique cultural experiences, special events, and festive evenings.
It's important to note that some attractions, such as archaeological sites and museums, can be crowded year-round, especially during peak times and holidays. Additionally, always check the current travel advisories and local conditions before planning your trip.
In conclusion, the best time to visit Egypt is generally during the winter months (November to February) for milder temperatures and comfortable sightseeing conditions. However, the shoulder seasons of spring and autumn can also provide a pleasant experience with fewer crowds. Consider your preferences for weather, crowds, and activities to determine the optimal time for your Egypt adventure.
What is the best way to tour Egypt?
The best way to tour Egypt depends on your personal preferences, travel style, and the experiences you seek. Here are some popular ways to explore Egypt:
Guided Group Tours: Joining a guided group tour is a popular and convenient option for many travelers. These tours often have pre-planned itineraries, knowledgeable guides, and include transportation, accommodations, and entrance fees. Group tours provide an opportunity to meet fellow travelers, share experiences, and benefit from the expertise of local guides. They are also ideal for those who prefer a structured and hassle-free experience.

Private Tours: Private tours offer a more personalized and customizable experience. You can tailor the itinerary to your interests, pace, and preferences. With a private guide and dedicated transportation, you have more flexibility and can delve deeper into specific sites or areas. Private tours are great for families, couples, or small groups who want a more intimate and exclusive experience.

Nile River Cruises: A Nile River cruise is a popular way to explore Egypt's ancient sites along the Nile River. Cruises typically include visits to Luxor, Aswan, and key attractions in between, such as the Valley of the Kings and the temples of Karnak and Philae. This option offers a unique perspective and a relaxing way to experience Egypt's historical treasures while enjoying onboard amenities and scenic views.

Independent Travel: If you prefer more freedom and flexibility, you can plan your own itinerary and explore Egypt independently. This allows you to choose your own accommodations, transportation options, and activities. Independent travel is ideal for experienced travelers who enjoy researching and organizing their own trips and are comfortable navigating unfamiliar destinations.

Tailor-Made Tours: Some tour operators offer tailor-made tours, where you can work closely with them to design a customized itinerary based on your specific interests, preferences, and budget. This option allows for a personalized and unique experience that caters to your specific needs and desires.
What is safest way to tour Egypt?
Ensuring safety while touring Egypt is a top priority for travelers. While no travel destination is entirely risk-free, taking certain precautions can help ensure a safer experience. Here are some tips for touring Egypt safely:
Research and Stay Informed: Prior to your trip, stay updated on the current travel advisories and safety recommendations for Egypt. Check the official websites of your country's foreign affairs department or embassy for the latest information. It's important to be aware of any potential risks or security concerns in specific regions or cities.

Choose Reputable Tour Operators: Opt for well-established and reputable tour operators with a good track record in organizing tours in Egypt. Look for companies with positive reviews, certifications, and experience in the region. They can provide expert guidance, local knowledge, and ensure proper safety measures are in place.

Follow Local Laws and Customs: Respect and adhere to the local laws, customs, and traditions of Egypt. Familiarize yourself with the cultural norms, dress codes, and appropriate behavior in public spaces and religious sites. This will help you avoid any unnecessary attention or misunderstandings.

Use Licensed Guides and Transportation: When exploring Egypt's attractions, use licensed guides who are knowledgeable about the sites and can provide accurate information. Ensure that the transportation services, such as taxis or hired drivers, are reputable and licensed.

Stay Vigilant and Be Aware of Your Surroundings: Maintain situational awareness and be observant of your surroundings at all times. Keep an eye on your belongings, especially in crowded areas. Be cautious of your personal safety, particularly in unfamiliar or isolated areas. Avoid displaying signs of wealth or carrying large amounts of cash.

Secure Accommodations: Choose accommodations in safe and reputable areas. Research the security measures implemented by hotels, such as 24/7 front desk services, surveillance systems, and secure access to rooms. It's always wise to lock your valuables in a safe or use secure storage facilities.

Transportation Safety: Follow recommended safety precautions when using public transportation, such as taxis or public buses. Ensure that seat belts are available and use them when provided. If renting a vehicle, familiarize yourself with local traffic rules and drive cautiously.

Stay Informed about Local Demonstrations and Protests: Monitor local news and be aware of any planned demonstrations or protests. Avoid participating in or being in close proximity to such events, as they can sometimes escalate and become unpredictable.

Register with Your Embassy: Consider registering your travel details with your embassy or consulate. This allows them to contact you in case of an emergency or provide you with important updates during your stay in Egypt.
Remember, personal safety is a shared responsibility. By taking necessary precautions, staying informed, and using common sense, you can minimize potential risks and have a safer experience while touring Egypt.
Where should I go first time in Egypt?
For first-time visitors to Egypt, there are several iconic destinations that offer a fantastic introduction to the country's rich history, culture, and awe-inspiring landmarks. Here are some must-visit places to consider:
Cairo: As Egypt's bustling capital city, Cairo is a great starting point for your Egyptian adventure. Visit the Giza Plateau to witness the magnificent Pyramids of Giza, including the Great Pyramid of Khufu and the iconic Sphinx. Explore the Egyptian Museum, home to a vast collection of ancient artifacts, including the treasures of Tutankhamun. Cairo also offers bustling markets, vibrant neighborhoods, and delicious cuisine.

Luxor: Known as the world's greatest open-air museum, Luxor is a must-visit destination for history enthusiasts. Explore the Karnak Temple Complex, a vast temple complex dedicated to the ancient Egyptian gods. Visit the Valley of the Kings, where many pharaohs were buried, including Tutankhamun. Don't miss the Temple of Hatshepsut and the massive Colossi of Memnon. Luxor provides a captivating insight into Egypt's ancient past.

Aswan: Located along the Nile River, Aswan offers a serene and picturesque setting. Take a boat ride to visit the beautiful Temple of Philae, dedicated to the goddess Isis. Witness the Unfinished Obelisk, a massive ancient obelisk that was abandoned during its construction. Explore the Nubian villages and experience the unique Nubian culture. Aswan is also a gateway to the stunning Abu Simbel temples, accessible by a short flight or road trip.

Abu Simbel: While not in close proximity to the main tourist centers, the Abu Simbel temples are a true marvel and worth the journey. These colossal temples were relocated to a higher ground to save them from the rising waters of Lake Nasser. The sheer size and intricate carvings of the temples are awe-inspiring and provide a glimpse into the grandeur of ancient Egyptian architecture.

Nile River Cruise: Consider embarking on a Nile River cruise, a popular way to travel between Luxor and Aswan. Enjoy the serene beauty of the Nile River and witness the countryside along the way. This allows you to visit several important sites and temples, including Edfu, Kom Ombo, and the Temple of Horus.
These destinations offer a perfect blend of ancient wonders, historical sites, and cultural experiences, making them ideal for first-time visitors to Egypt. Remember to plan your trip well in advance, consider guided tours or private guides for a more immersive experience, and allocate enough time to fully explore and appreciate the attractions.
Can I tour Egypt on my own?
Yes, it is possible to tour Egypt on your own. Independent travel allows you the freedom to explore at your own pace and customize your itinerary according to your preferences. Here are some tips to help you plan a successful solo trip to Egypt:
Research and Plan: Before your trip, conduct thorough research on the destinations you wish to visit, including the attractions, transportation options, and local customs. Create a detailed itinerary outlining the places you want to see and the activities you want to engage in.

Safety Considerations: Prioritize your safety by staying informed about the current travel advisories and any potential risks in specific areas. Take precautions such as using licensed transportation services, securing your accommodations in safe areas, and being cautious with your belongings.

Local Transportation: Egypt has various transportation options, including trains, buses, taxis, and domestic flights. Familiarize yourself with the public transportation system and understand the routes and schedules. Use trusted transportation providers, and consider booking tickets or arranging transfers in advance to avoid last-minute complications.

Accommodations: Choose accommodations that are centrally located and reputable. Look for accommodations with positive reviews and good security measures. It's also advisable to inform your hotel or guesthouse of your travel plans and expected arrival times for added safety.

Engage Local Guides: To enhance your experience and gain deeper insights into Egypt's history and culture, consider hiring local guides at specific attractions or for guided tours. They can provide valuable information, share stories, and help navigate the sites effectively.

Respect Local Customs: Familiarize yourself with Egyptian customs, traditions, and dress codes. Dress modestly, particularly when visiting religious sites, and be respectful of local customs and cultural norms. This will help you blend in and show respect to the local community.

Language and Communication: While English is spoken in tourist areas, learning a few basic Arabic phrases can be helpful and show your willingness to engage with locals. Carry a phrasebook or translation app to facilitate communication, especially in more remote areas where English may be less common.

Stay Connected and Informed: Purchase a local SIM card or ensure your mobile provider offers international roaming to stay connected and have access to maps, travel apps, and emergency assistance if needed. Stay updated with local news and weather conditions, and share your travel plans with someone back home.

Connect with Fellow Travelers: Consider joining online travel communities, forums, or social media groups where you can connect with fellow travelers or seek advice from those who have previously visited Egypt. This can provide valuable insights, recommendations, and even potential travel companions.
Remember to always exercise caution, trust your instincts, and be mindful of your personal safety while traveling alone. By preparing well, staying informed, and being respectful of local customs, you can have a rewarding and memorable solo trip in Egypt.
Is Egypt very expensive to visit?
Egypt can be a relatively affordable travel destination, offering a range of options to suit different budgets. The cost of your trip to Egypt will depend on factors such as your travel style, accommodation choices, transportation options, activities, and the duration of your stay. Here are some key points to consider regarding expenses:
Currency: Egypt uses the Egyptian pound (EGP) as its currency. The exchange rate is generally favorable for international visitors, which can make prices seem relatively affordable.

Accommodation: Egypt offers a wide range of accommodation options, from budget-friendly guesthouses and hostels to luxurious hotels and resorts. Prices vary depending on the location, level of comfort, and amenities provided. Cairo and other major cities tend to have a range of choices to suit different budgets.

Food and Dining: Local street food and traditional Egyptian cuisine can be very affordable and delicious. Eating at local restaurants, cafes, and food stalls is generally more budget-friendly than dining at upscale establishments or international chains. Be sure to try local specialties like koshary, falafel, and shawarma.

Transportation: Domestic flights within Egypt can be affordable, especially if booked in advance. Public transportation options such as trains and buses are generally cheaper than private taxis or car rentals. Ride-hailing services like Uber and Careem are available in major cities and offer convenient and cost-effective transportation.

Sightseeing and Activities: Entrance fees to major attractions and historical sites in Egypt are typically reasonable. Prices may vary depending on whether you are a foreign visitor or a resident. Optional activities such as camel rides, boat trips, or visiting additional sites may incur additional costs.

Tour Packages: Joining guided tours or booking tour packages can provide a convenient and cost-effective way to explore Egypt. Tour packages often include accommodations, transportation, and some meals, allowing you to have a more organized and hassle-free experience.

Shopping: Egypt is known for its bustling markets and bazaars where you can find a variety of souvenirs, handicrafts, and local products. Bargaining is common, and prices can be negotiated, so be prepared to haggle and compare prices.
While Egypt can offer affordable travel options, it's important to note that prices can vary depending on the level of comfort and luxury you seek. Major tourist areas and high-end establishments may have higher prices compared to smaller towns or local establishments. It's recommended to plan and budget accordingly, considering your preferences and priorities.
As prices can fluctuate over time, it's advisable to check current exchange rates, research accommodation and activity costs, and consult with travel experts or tour operators who can provide up-to-date information and help you plan a trip within your budget.
How much money do you need for two weeks in Egypt?
The amount of money you'll need for a two-week trip to Egypt can vary depending on various factors, including your travel style, accommodation choices, dining preferences, activities, and personal spending habits. However, here's a general breakdown to give you an idea of the potential costs:
Accommodation: Budget accommodations such as guesthouses or hostels can cost around $10 to $30 per night, while mid-range hotels may range from $40 to $100 per night. Upscale hotels or resorts can cost $100 or more per night.
Food: Local street food and budget-friendly restaurants can offer meals for as low as $2 to $5 per person, while mid-range dining options may range from $10 to $20 per person. Fine dining establishments and upscale restaurants can be more expensive, with prices averaging $30 or higher per person.
Transportation: Domestic flights between major cities can vary, but on average, expect to spend around $50 to $150 per one-way flight. Public transportation, such as trains or buses, is generally affordable, with prices ranging from $5 to $30 depending on the distance and class of travel. Taxis and ride-hailing services are relatively inexpensive, especially for shorter distances.
Sightseeing and Activities: Entrance fees to major attractions and historical sites can range from $5 to $20 per person, depending on the site. Optional activities, such as boat trips or camel rides, can vary in price but generally range from $10 to $50 per person.
Miscellaneous Expenses: This category includes additional costs such as visa fees (if applicable), travel insurance, souvenirs, shopping, snacks, and any other personal expenses. The amount spent in this category can vary greatly depending on individual preferences and habits.
Considering these factors, a rough estimate for a two-week trip to Egypt for one person, excluding international airfare, could range from $800 to $2,000 or more. This estimate includes mid-range accommodation, meals at local restaurants, a mix of public transportation and domestic flights, entrance fees to major sites, and some miscellaneous expenses.
Remember that this is just a general estimate, and your actual expenses may vary based on your choices and preferences. It's always wise to have some extra funds for unforeseen circumstances or additional activities that may interest you during your trip.
What month is the cheapest to visit Egypt?
Generally, the cheapest time to visit Egypt is during the summer months of June, July, and August, as well as the shoulder seasons of spring (March to May) and autumn (September to November). During these periods, you may find lower prices for flights, accommodations, and tours compared to the peak tourist season.
However, it's important to consider the weather conditions and the impact they may have on your travel experience. Egypt experiences extremely hot temperatures during the summer months, particularly in the southern regions like Luxor and Aswan. The temperatures can soar above 40 degrees Celsius (104 degrees Fahrenheit), which can make outdoor activities and sightseeing challenging.
If you prefer more moderate temperatures, it's advisable to consider visiting during the shoulder seasons. Spring and autumn offer pleasant weather, with temperatures ranging from the mid-20s to low 30s degrees Celsius (mid-70s to mid-80s degrees Fahrenheit). These seasons are also less crowded compared to the peak tourist months of December to February, which coincide with the winter holidays and school vacations in many countries.
Keep in mind that pricing can vary depending on specific events, holidays, or festivals taking place in Egypt during different months. It's always recommended to compare prices, monitor flight and accommodation deals, and book in advance to secure the best rates.
Ultimately, the best time to visit Egypt depends on your personal preferences, tolerance for heat, and availability. Consider balancing affordability with weather conditions and your desired activities to choose the most suitable time for your trip.
What is the busiest tourist month in Egypt?
The busiest tourist month in Egypt is typically December, especially during the weeks surrounding the Christmas and New Year holidays. Many tourists, particularly from Europe and North America, choose to visit Egypt during this time due to their own winter holidays and school vacations. The pleasant winter weather in Egypt, with temperatures ranging from the mid-teens to low 20s degrees Celsius (around 60 to 70 degrees Fahrenheit), makes it an attractive destination for travelers seeking a break from the cold.
During December, popular tourist sites such as the Pyramids of Giza, Luxor, and Aswan can experience a significant influx of visitors. This high demand can result in increased prices for flights, accommodations, and tours. It's advisable to book your travel arrangements well in advance if you plan to visit Egypt during this peak tourist month.
Along with December, other busy periods in Egypt include the Easter holiday season (March or April, depending on the year), as well as the summer months of June, July, and August when travelers, including families, take advantage of school vacations.
If you prefer to avoid crowds and seek a more tranquil experience, it's advisable to plan your visit during the shoulder seasons of spring (March to May) and autumn (September to November). These months offer pleasant weather and fewer tourists compared to the peak months, allowing you to explore popular attractions with more ease and potentially find better deals on accommodations and tours.
Remember that even during busy months, certain sites may still have less crowds early in the morning or during weekdays, so planning your itinerary accordingly can help you make the most of your visit.
What is the top traditional Egyptian food?
Egypt is known for its rich culinary heritage, offering a diverse range of traditional dishes that showcase the country's flavors and culinary traditions. Here are some of the top traditional Egyptian foods you should try:
Koshary: Considered the national dish of Egypt, koshary is a flavorful vegetarian dish made with layers of rice, lentils, macaroni, and chickpeas. It is topped with a tangy tomato sauce, caramelized onions, and optional hot sauce. Koshary is a popular and affordable street food in Egypt.

Ful Medames: A staple breakfast dish in Egypt, ful medames consists of cooked fava beans seasoned with garlic, lemon juice, and olive oil. It is often served with traditional Egyptian bread and various toppings such as chopped tomatoes, onions, and herbs.

Molokhia: Molokhia is a green leafy vegetable dish made from jute leaves cooked with garlic and coriander. The resulting broth is usually served with rice or bread and can be accompanied by chicken or rabbit meat. It is a comforting and nutritious traditional dish.

Mahshi: Mahshi refers to a variety of stuffed vegetables, commonly including zucchini, eggplant, bell peppers, and grape leaves. The vegetables are hollowed out and filled with a mixture of rice, herbs, and sometimes minced meat. They are then cooked in a flavorful tomato-based sauce.

Shawarma: While shawarma has roots in the Middle East, it is widely enjoyed in Egypt. It consists of thinly sliced marinated meat, often chicken or beef, which is roasted on a vertical spit. The tender meat is typically wrapped in pita bread and served with a variety of condiments and sauces.

Umm Ali: Umm Ali is a delicious Egyptian dessert reminiscent of bread pudding. It is made with layers of puff pastry, milk, nuts, and raisins, sweetened with sugar and flavored with vanilla and cinnamon. Umm Ali is usually baked until golden and served warm.

Basbousa: Basbousa is a popular sweet treat made from semolina, soaked in a sweet syrup infused with rosewater or orange blossom water. It is often garnished with nuts such as almonds or pistachios and enjoyed with a cup of tea or coffee.
These are just a few examples of the many delightful traditional Egyptian dishes you can explore during your visit. Egyptian cuisine is diverse, flavorful, and offers a range of options for both meat lovers and vegetarians. Don't miss the chance to savor the authentic flavors and experience the culinary delights that Egypt has to offer.
What is an Egyptologist?
An Egyptologist is a scholar or researcher who specializes in the study of ancient Egypt, its history, culture, language, art, and archaeology. Egyptology is a multidisciplinary field that combines elements of archaeology, history, linguistics, anthropology, and art history to understand the civilization that thrived along the Nile River thousands of years ago.
Egyptologists work to unravel the mysteries of ancient Egypt by studying ancient texts, inscriptions, artifacts, and architectural remains. They analyze and interpret the hieroglyphic script, decipher ancient Egyptian language, and explore the religious, social, and political structures of the civilization. Through their research, they contribute to our understanding of the pharaohs, ancient Egyptian society, religion, mythology, and the daily lives of its people.
Egyptologists often conduct fieldwork, participating in archaeological excavations and surveys to uncover new discoveries and expand our knowledge of ancient Egypt. They may work in universities, museums, research institutions, or as independent scholars, publishing their findings and contributing to the academic discourse in the field.
Their expertise and research also play a crucial role in preserving and conserving Egypt's cultural heritage, collaborating with local authorities, and participating in efforts to protect and safeguard ancient sites and artifacts.
Egyptologists not only contribute to academic scholarship but also play a significant role in sharing their knowledge with the public. They may give lectures, lead tours, curate museum exhibits, write books, and participate in media programs, helping to educate and engage the broader public in the fascinating world of ancient Egypt.
Overall, Egyptologists are passionate experts who dedicate their careers to unraveling the mysteries of ancient Egypt and sharing their discoveries with the world. Their work is essential for understanding and preserving the rich cultural heritage of one of the world's most captivating civilizations.
What to pack for your Egypt tour?
When packing for your Egypt tour, it's important to consider the country's climate, cultural norms, and the specific activities you plan to engage in. Here are some essential items to consider including in your packing list:
Lightweight and breathable clothing: Egypt has a predominantly hot and arid climate, so pack lightweight, loose-fitting clothing made of breathable fabrics like cotton or linen. Opt for modest attire that covers your shoulders and knees, particularly when visiting religious sites. A hat, sunglasses, and a scarf or shawl for sun protection are also recommended.

Comfortable walking shoes: You'll likely be doing a fair amount of walking and exploring, so pack comfortable shoes suitable for walking on uneven terrain. Sneakers, sandals, or closed-toe walking shoes are good options.

Swimwear: If you plan to visit beach destinations or enjoy swimming in the Red Sea or the Mediterranean, pack swimwear.

Layers for cooler evenings: While Egypt is generally hot during the day, evenings can be cooler, particularly in winter months. Pack a light sweater, cardigan, or jacket for layering.

Sunscreen and insect repellent: Protect your skin from the sun's rays by packing a high SPF sunscreen. Insect repellent is also useful, particularly if you plan to visit areas with mosquitoes or other biting insects.

Travel adapter and portable charger: Egypt uses the Type C and F electrical outlets, so bring a travel adapter to ensure you can charge your electronic devices. A portable charger is also handy for keeping your devices powered during long days of exploring.

Travel documents and essentials: Don't forget to bring your passport, visa (if required), travel insurance documents, and any necessary vaccination certificates. Carry a copy of your passport and important contact numbers in case of emergencies. It's also a good idea to have a small travel first aid kit with basic medications, band-aids, and any necessary prescription medications.

Money and payment methods: Carry some cash in Egyptian pounds for small purchases and tipping, as well as a debit or credit card for larger expenses. Check with your bank or credit card company regarding international usage and inform them of your travel plans to avoid any issues with your cards.

Travel accessories: Consider bringing a lightweight daypack for carrying your essentials during outings and excursions. A neck pouch or money belt can provide added security for your valuables. A reusable water bottle is also recommended to stay hydrated throughout the day.

Respectful attire for religious sites: If you plan to visit mosques or other religious sites, it's important to dress modestly. Carry a pair of socks to wear when entering mosques, as you'll likely need to remove your shoes.
Remember to check the weather forecast for your specific travel dates and tailor your packing list accordingly. It's also a good idea to pack a small amount of basic toiletries, such as travel-sized shampoo, soap, and toothpaste, as these items are readily available in most hotels and stores in Egypt.
Lastly, pack a sense of curiosity and adventure, as Egypt offers a wealth of history, culture, and natural beauty to explore.